The European Commission's Mobility and Transport department discusses the European Green Deal's Fit for 55 package and the role that zero emission transport will play in achieving Europe's climate targets.
Presented by the European Commission in July 2021 as part of the European Green Deal, the Fit for 55 package includes various proposals to revise and update EU legislation and policies to ensure they are in line with climate targets. This is one of the first key steps towards reducing net greenhouse gas emissions by at least 55% by 2030, compared to 1990 levels, and achieving climate neutrality in Europe by 2050.
Within the Fit for 55 package, the Commission suggested that a combination of measures are required to tackle road transport emissions. It proposed that, to accelerate the transition to zero emission mobility, new car emissions must be reduced by 55% as of 2030, reaching a 100% reduction from 2021 levels by 2035. This will mean that all new cars registered from 2035 onwards should be zero emission. To ensure that drivers can charge or fuel their vehicles at a reliable network across Europe, the revised Alternative Fuels Infrastructure Regulation will require Member States to expand charging capacity in line with zero emission car sales, and to install charging and fuelling points at regular intervals on major highways: every 60km for electric charging and every 150km for hydrogen refuelling.
To find out if these proposals are feasible, particularly given recent societal changes such as the war in Ukraine, and what they mean for electric vehicle (EV) infrastructure, The Innovation Platform spoke to a Spokesperson for the European Commission's Mobility and Transport department.
The EU Fit for 55 strategy proposes that all new cars registered as of 2035 must be zero emission. AVERE (The European Association for Electromobility) recently said they believe this target could be brought forward from 2035 to 2030. How feasible is this? What are the key obstacles for a transition to e-mobility and how can these be removed?
Driven by battery-electric market uptake, we are seeing real momentum for zero emission vehicles. Last year, almost every tenth passenger car sold in the EU was already zero emission. Manufacturers are massively investing now, and many new models are coming to the market.
We have also witnessed that, for example, the number of zero emission buses on our streets has increased seven-fold over the last five years. Light- and increasingly heavy-duty zero emission commercial vehicles are following. These are coming from a lower base, but numbers are growing rapidly. We will see more zero emission lorries for the long-haul segment in the coming years. For the last-mile and urban logistics segment, new vehicles are entering the market in quick succession.
The technologies are there. A stable long-term policy framework is indispensable for a fully accelerated market uptake, which at present is still hampered by model availabilities, higher purchase prices, lack of recharging and refuelling infrastructure, but also limited production capacities. With the Fit for 55 package, we are addressing the critical interplay of vehicles and recharging and refuelling infrastructure.
Our CO2 emission performance standards for vehicles are driving innovation and investment in zero emission powertrains. As part of the Fit for 55 package, we proposed to strengthen the standards and ensure that, by 2035, the emission reduction from new light-duty vehicles is 100% compared to 2021. Later this year, we will also propose more stringent CO2 performance standards for heavy-duty vehicles. This is already a very ambitious timetable and, considering the massive investments taking place, we are confident that it is the right approach.
To ensure user confidence, we also need sufficient recharging and refuelling infrastructure. In our proposal for a new Alternative Fuels Infrastructure Regulation (AFIR), also part of Fit for 55, we set mandatory targets for recharging and refuelling points for both light- and heavy-duty vehicles. Through our proposal for a fleet-based target, we ensure that there is a sufficient take-up of publicly accessible recharging infrastructure.
Infrastructure always needs to be a step ahead of vehicle rollout, so the Commission is working closely with the European Parliament and the Council to reach an agreement soon on this important legislation.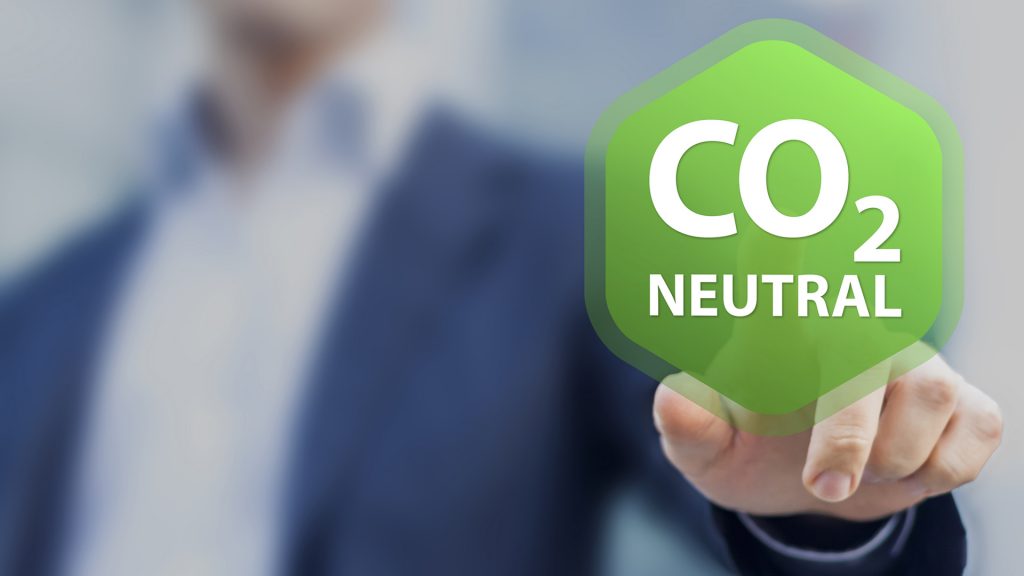 The recent Russian invasion on Ukraine and the subsequent sanctions placed on Russia has meant a further increase in already rising fuel costs. What do you expect this will mean for EV uptake and how will the charging infrastructure have to adapt?
Russia's unprovoked aggression against Ukraine is inducing new supply shocks in addition to its impact on energy prices, adding to the one that was caused by the COVID-19 pandemic. The war is interrupting supply chains – car sales have decreased since the start of the conflict, also impacting overall production and investment planning. It is too early to tell. We will have to see how the situation will unfold and what it means, for example, for critical raw materials, where the EU is dependent on third country supplies, as well as what it means for production capacities but, importantly, also for consumer behaviour.
The EU, in its response to Russia's attack on Ukraine, has made it clear that the quick reduction of our strategic dependency on fossil fuel imports from Russia is a priority. Accelerating the switch to more energy-efficient vehicles, such as battery electric vehicles (BEVs), is one of the obvious ways our transport sector can contribute to meeting this challenge, and, through processes such as the Raw Materials Alliance, the Commission is working on securing long-term stable supply conditions.
We will continue to work with the co-legislator on a quick agreement and adoption of the relevant Fit for 55 package proposals and continue to push for zero emission powertrains and renewable and low carbon transport fuels in all modes of transport. Through the RePowerEU process, we are also mobilising additional investment capacity because investment into sustainable and smart mobility will pay off in terms of emission reduction, jobs, growth and future competitiveness in the sector.
What role will innovation in technologies play? For instance, what efforts are being made in the 'smart charging' space, and what are the benefits of wireless charging?
Innovation has provided us with solutions to today's decarbonisation challenges, and we are confident it will provide us with others in the future.
At present, the key issue is market supply. I do not really see an issue with market demand. In contrast, there is a lot of demand for EVs, driven also by taxis, rental cars and last-mile delivery vehicles. Such fleets drive new vehicle purchases. This is why we need to agree quickly on the revision of CO2 standards and the Alternative Fuels Infrastructure Regulation (AFIR).
In addition, innovation will continue, on powertrains, on digitalisation, and it will change the face of transport as we know it. We are pushing for smart charging, where it makes sense, particularly where vehicles are parked for long periods, at home or at work. Through AFIR, we have requested that all publicly accessible recharging points with a normal charging capacity, where vehicles park for longer, need to be smart-charging-ready from a certain point in time. We are also working on standardising wireless charging of cars and vans, and will continue to work on a respective delegated act this year, in close co-operation with the relevant standardisation organisations. It is a key technology to support recharging of, for example, taxi fleets.
Smart charging will help to manage demand for EVs and also ensure that the EVs can help with balancing the grid, where needed. Moreover, we see new innovations around modular design of recharging infrastructure, where the capacity of the recharging station can be adjusted to the varying demand by holiday seasons, for instance. Battery storage is a very interesting area of innovation – it can help reduce the demand for grid connection, also in connection with photovoltaic electricity production. Under RePowerEU, the Commission is adopting a new Solar Roof Strategy. The links between innovation in the energy and transport sectors are clear. We are now starting with a big pilot project to demonstrate the potential of photovoltaics on board vehicle roofs, for example.
So, there is a lot of technological innovation that Member States can draw on to improve charging capacity and protect the grid.
Commission Spokesperson
Mobility and Transport
European Commission
https://ec.europa.eu/info/departments/mobility-and-transport_en
Please note, this article will also appear in the tenth edition of our quarterly publication.