Discover how Zentek Ltd's offering of graphene-based healthcare solutions hold transformative possibilities within healthcare and beyond.
Nanotechnology refers to science, engineering, and technology conducted on a nanoscale of about 1 to 100 nanometres. From medicine to energy, the scope for nanotechnology applications is almost limitless. One of the most promising and explored nanomaterials is graphene, which is the thinnest material currently known at just one atom thick. Research and innovation in graphene is continually advancing, and many projects and organisations are now working to bring these innovations to market, such as in healthcare technologies.
One company working closely with graphene innovations is Zentek Ltd, a Canadian intellectual property (IP) development and commercialisation company that is building an IP portfolio focused on next-generation technologies and large-scale opportunities in healthcare and sustainability. The company aims to bring IP-backed innovations to market as quickly and effectively as possible.
Zentek closely collaborates with its partners to develop solutions that would be impossible to do alone, enabling them to quickly develop and commercialise IP. The company has partnerships with ten universities, including around 120 researchers. Through these partnerships, Zentek has cultivated a significant breadth of expertise and has developed healthcare innovations, as well as other IP in cleantech and advanced materials.
Prevention
Now more than ever, innovations in equipment to prevent infection is of crucial importance. Masks and the current mask technology that is predominantly used today has existed for a long time, with limited innovations or evolutions of the standard mask made in recent decades.
Greg Fenton, CEO of Zentek LTD, said: "At the beginning of the pandemic, we challenged our team to find an application of graphene that could aid in the fight against COVID-19 and contribute to the safety of our communities. From this, we developed and brought to market an antimicrobial graphene-based coating, ZenGUARDTM."
When applied to masks, the Bacterial Filtration Efficiency (BFE) is 99.99%+ and the Viral Filtration Efficiency (VFE) is 99.99%+. A surgical mask that has the levels of BFE and VFE, plus the antimicrobial qualities that it brings, is an incredibly powerful tool for those operating in high-risk environments and within the community.
ZenGUARD technology was awarded the Mitacs Commercialization Award in Canada and has been authorised for use by Health Canada on surgical masks and other Class 1 medical devices. The company is incredibly proud of this innovation.
Masks, however, are just one tool in the prevention toolkit, and the company believes that ZenGUARD can be incorporated within HVAC filters, nitrile gloves, gowns, and other forms of personal protective equipment.
Treatment
Aside from preventative healthcare technologies, graphene also holds great promise to be used in treatments for human-contracted pathogens and infectious diseases.
Zentek is currently testing its ZenGUARD compound, originally developed for mask technology, as a topical treatment for a broad spectrum of indications. The patent-pending compound has shown 99.9% effectiveness against gram-positive and gram-minus bacteria, including antimicrobial resistant (AMR) organisms and fungi. Zentek is partnering with Mount Sinai hospital to understand the potential and bring this compound to market.
From its initial studies, this compound has the potential to address common and difficult-to-treat skin conditions and infections. The work done so far has demonstrated that Zentek's compound is extremely efficacious at very low minimum inhibitory concentrations. As it develops the compound, the company's initial target market will be dermatological applications for highly prevalent conditions.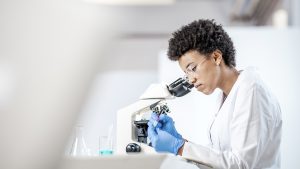 Cleantech and advanced materials
As a company focused on IP development and commercialisation, Zentek is constantly looking for additional innovations and healthcare technologies that it can support and bring to the market with its partners. There are a number of additional technologies that Zentek is working to develop, leveraging graphene to address real world problems. A few examples include:
Icephobic coatings
Icephobic coatings help to reduce the problem of ice adhering to a surface – the applications of which are extremely varied and often critical for operational safety. For example, aeroplanes, drones, windmills, buildings, and more. Zentek has developed its own advanced icephobic coating using graphene.
Some technologies currently used to mitigate ice build-up include passive heating, which requires energy, and chemical sprays that can lead to environmental damage. The company believes its patent-pending, graphene-based technology can be an environmentally friendly solution to reduce the problem of ice build-up for aviation (including drones) and wind energy applications through a passive icephobic coating. Zentek's proprietary coating reduces the adhesive bond at the surface to promote ice removal by aerodynamics, vibration, and other forces.
To date, various Zentek icephobic coatings have been tested for adhesion strength, as measured by pressure in kilopascals (kPa) required to dislodge ice from the surface. The company's coatings have demonstrated an adhesion strength repeatedly around 20kPa – a significant improvement over the current commercial products. For comparison, the ice adhesion strength of a bare aluminium alloy is ~500 kPa, while to be classified as icephobic, the adhesion strength must be less than 100 kPa.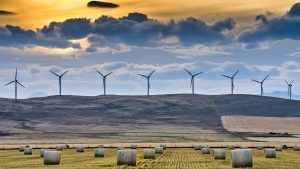 Graphene fuel additive
Zentek has developed a graphene fuel additive that not only makes diesel fuel 10% to 20% more effective, but also creates a cleaner burn with less emissions. As the world focuses on ESG and sustainability, Zentek believes this fuel additive could be a very strong candidate to improve the fuels that are still required in the short and medium term as society moves towards the sustainability goals.
According to Environment and Climate Change Canada, domestic emissions of CO2 are currently projected to stay above 650Mt per year through to 2033, with a targeted reduction of 12Mt of CO2  for the transportation industry to reach the 2030 target.
Diesel remains one of the fundamental energy sources for industries like marine, mining, rail and agriculture, and to generate power in Canada's Arctic settlements and other remote localities. For real reductions in greenhouse gas (GHG) emissions in every industry, Zentek believes improved performance to existing fuels will be an important solution in the short term during the world's green energy transition journey.
Zentek is developing a graphene-based fuel additive that can reduce GHG emissions from diesel and biodiesel fuels by 10% to 20% and has the potential to have a similar impact on other refined petroleum products.
Graphene nanoparticles in fuel improve heat transfer and combustion by increasing the burning rate, leading to increased power. The graphene fuel additive can be introduced to the fuel from the refinery to the fuel tank and is anticipated to be cost-effective in the reduction in GHG emissions.
The next steps in graphene IP for healthcare technologies development
With limitless potential and a broad range of applications for innovation with graphene, Zentek is uniquely positioned to bring to the market a vast spectrum of concepts across healthcare, clean technology, and advanced materials.
"We envision many different graphene-based applications, and are building an approach to support bringing those future applications to market quickly and effectively," added Greg Fenton.
"We are excited to continue building on our portfolio with our partners and to be part of the graphene journey."
Please note, this article will also appear in the ninth edition of our quarterly publication

Go to this partner's profile page to learn more about them