Australian Mineral Exploration company Aeramentum Resources Limited, launched its initial public offering on the Australian Securities Exchange on 17 May, 2022.
Aeramentum owns the Treasure Project, in the Republic of Cyprus, European Union, a unique, underground-focused Cobalt-Nickel-Copper-Gold project.
The A$5m to A$7m capital raising at A$0.20/share is open to professional investors of the United Kingdom and EU (European Economic Agreement participants) including Switzerland.
Mineral exploration
Aeramentum plans to join the growing number of Mineral Exploration companies listed on Securities Exchanges around the world with a primary focus on supply of critical metals and minerals for the increasing electrification and battery storage industry.
Europe contains one of the fastest-growing markets, with sales of 30M electric vehicles a year predicted to occur in coming years, along with a recent plan for 'zero-emission' road mobility by the year 2035 and restrictions around the sale of Internal Combustion Engine vehicles.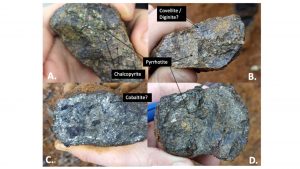 Aeramentum is focused on the exploration, and later development of copper, cobalt and nickel rich ore which can supply European Battery Manufacturers with sought after metals from within the EU. Cobalt in particular, is in demand from Battery Manufacturers and downstream users seeking cobalt sulphide that can be mined and processed within the EU.
A copy of the Prospectus can be downloaded from the Company website:
www.aeramentumresources.com.au
All relevant enquiries should be directed to office@aeramentumresources.com.au or through contacts contained within the Prospectus and via the website.