Alkaline Fuel Cell Power Corp offers affordable, renewable, and reliable energy assets and cleantech to accelerate a zero-carbon future.
Residential and commercial building owners, along with their occupants, are desperately in need of a major plan of action from the energy sector for both environmental and economic reasons. Gas prices across Europe have increased to upwards of eight times their ten-year average, causing numerous European countries to introduce policies designed to mitigate the impact of skyrocketing power and heating bills for households and businesses. In a desperate attempt to cover everything from cost-of-living subsidies to wholesale price regulation, government funding targeting such initiatives has reached $276bn as of August 2022.1
Similarly, in Canada, electricity bills have increased substantially through 2022, with some regions seeing a rise of nearly 300%, according to EnergyRates.ca. While the magnitude of cost increases will vary by region, overall prices across the country are trending upwards with no relief in sight. Although relative rate increases can be expected given cold winters in Canada, particularly since natural gas currently generates 8.5% of the country's electricity supply,2  such significant fluctuations are also reflective of a fundamental step-change in natural gas prices over the past couple of years.
As governments and other administrative bodies fund research in pursuit of climate targets and attempt to mitigate the impact of rising natural gas prices, the individual consumer is left largely powerless. Having no choice but to accept and pay exorbitant monthly energy bills – while being fed a narrative that global warming is inevitable – it is no surprise that more individuals are becoming frustrated with the expectation that society aligns with the climate cause without giving any consideration to the significant monetary impact on each household.
This raises the question as to whether there could be a solution that could turn the tables and give power back to the people, enabling consumers to control billing associated with their own energy consumption while simultaneously contributing to global emission reduction efforts?
Alkaline Fuel Cell Power Corp.
Alkaline Fuel Cell Power Corp. (AFCP) (NEO:PWWR) (OTCQB:ALKFF) (Frankfurt: 77R, WKN: A3CTYF) is pioneering affordable, renewable, and reliable energy assets and cleantech; seeking to truly disrupt how people manage their energy requirements. Through a diversified growth platform, AFCP combines a stream of stable revenue with a future-forward vision to commercialise advanced hydrogen fuel cell technology targeting to meet the massive global market need. The company's portfolio includes energy-efficient and cost-effective solutions being advanced through two divisions, including PWWR Flow combined heat and power (CHP) assets, and Fuel Cell Power NV's on target development of micro-combined heat and power (micro-CHP) systems, along with off-grid and backup power generators which produce zero CO2 emissions.
AFCP's current, commercially-available contribution backup to the plight of energy consumers lies with the company's Canadian brand, PWWR Flow Streams (PWWR Flow), which is focused on the development, ownership, and operations of CHP assets. PWWR Flow assets deliver on-site electricity at approximately 20% discount to customers compared to local electricity utility rates. With on-site power generation, losses are minimised and heat that would otherwise be wasted is instead used for facility loads in the form of process heating, steam, or water temperature control. These assets can provide resilient power 24/7 in the event of grid outages and can be paired with other distributed energy technologies like solar panels and energy storage. PWWR Flow has contracted existing CHP assets in Toronto, Canada, and has an additional pipeline of potential contracts valued at over $50m currently in development.
AFCP recently announced that PWWR Flow is advancing a CHP project of approximately CA$2.2m in capital for a condominium in mid-town Toronto, targeting a July 2023 commercial operation date. As indicated, the installation of PWWR Flow's technology will produce electricity and heat on a 24/7 basis for the baseload of the condominium building. The heat produced will be sold at the price equivalent to the condominium's current heating cost, representing a high-efficiency CHP system with estimated annual efficiencies of approximately 75%.
Giving back control to consumers
Although most consumers do not give much thought to the demands placed on the existing grid system as they wait patiently for governments and utilities to join forces in effecting change to growing energy challenges, others have begun to explore decentralised options through backup and off-grid solutions. The popularity of both wind and solar energy is increasing, with rooftop solar panels becoming a more common occurrence in both residential and commercial areas. By utilising these options, entire communities (and individual buildings powered by solar technology) have negated the impact of frequent power outages3 and have significantly insulated themselves against fluctuating natural gas prices.
As a near-term solution that can empower consumers with both small and medium-sized power requirements, AFCP's Belgian subsidiary, Fuel Cell Power NV, is developing a range of fuel cells within the off-grid and backup generator markets.
Expansion into these markets further accelerates and ramps up AFCP's efforts to bring its fuel cells to market globally, while also supporting near-term revenue generation for the company.
In 2021, the global portable generator market had a value estimated at $4.6bn with that figure expected to grow to $6.7bn by 2027, representing a compound annual growth rate of 6.5% over the period.4  Fuel Cell Power NV is developing hydrogen fuel cells of varying power output capacities to satisfy these off-grid and backup generator markets, including fuel cell configurations with an expected stacked range between 40kW and 100kW generator systems, the first prototypes of which are targeted for completion in 2024.
AFCP's discussions with integrators are ongoing and, through collaboration with them, the company can gain access to assembly, sales, marketing, and maintenance capabilities for customers, leveraging others' expertise while avoiding the need to invest in those operating lines directly. Targets for AFCP's alkaline fuel cell would have a power capacity of between 40kW and 100kW, and could include cell towers, highway monitoring systems, medical facilities, and industrial and residential buildings, just to name a few. Global players currently operating within these segments provide diesel generators which feature a significant carbon footprint compared to the zero-emission alternative offered by AFCP's hydrogen fuel cells.
AFCP's ultimate solution and long-term goal is the commercialisation of Fuel Cell Power NV's Micro-CHP system, which is based on advanced hydrogen-powered alkaline fuel cell technology, offering an energy source that generates zero emissions with pure water as the only by-product. This hydrogen fuel cell represents a clean electrical power conversion/generation system, akin to a small power station, that will provide electricity and an equivalent amount of heat for powering residential and commercial buildings, ultimately displacing the existing boiler systems. Fuel Cell Power NV is working through milestones targeting the delivery of a commercialised alkaline fuel cell in 2024.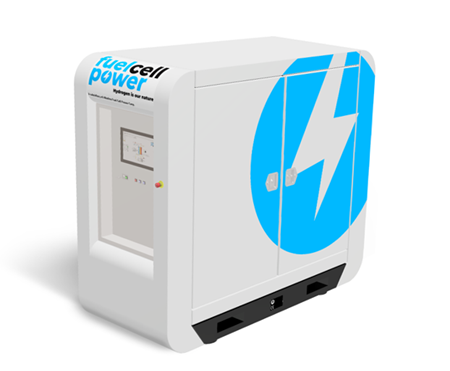 Against the backdrop of a global push to find clean, renewable energy alternatives, hydrogen has emerged as a leading option and is expected to play a significant role in achieving climate targets, along with renewable fuels and electrification. Advances in technology are making electrolysis less expensive than ever before, and AFCP's micro-CHP fuel cell is comprised of materials that are more readily available and affordable relative to cost-prohibitive components such as platinum, which is currently used in existing fuel cell technology. With decentralised energy generation options such as wind, solar and hydro also much more available, the production of carbon-free green hydrogen has become a reality.
Overcoming the hydrogen delivery challenge
While hydrogen offers a perfectly viable alternative to natural gas for powering and heating residential and commercial buildings, some challenges remain with respect to its delivery system.
How do we efficiently and effectively transport hydrogen to where it is needed most? With the lowest density of all gases and highly flammable when exposed to air, hydrogen transportation can be a complex endeavour, which typically translates into higher costs. In order to be an effective solution to combat the current energy crisis, hydrogen must be not only readily available, but also affordably priced when delivered to the average consumer.
Fortunately, research has demonstrated that existing natural gas pipeline networks can also be used for transporting hydrogen. Multiple countries have already begun an injection process which blends hydrogen into the natural gas pipeline system and delivers a mixture of the two products, supporting the ability to aggregate considerable volumes of hydrogen while also significantly reducing carbon emissions. According to a report commissioned by the U.S. Department of Energy, this blending of hydrogen into the existing natural gas grid has the potential to increase output from renewable energy production facilities in the near-term as this gas mixture typically aims to contain up to 20% hydrogen.
This process may provide an economic means of delivery featuring an injection process upstream followed by a hydrogen-separator extraction downstream for use in fuel cells.5  In support of this concept, AFCP recently announced a joint-venture pilot project with Progressus Clean Technologies Inc. (Progressus) targeting the implementation of a process to extract hydrogen from the natural gas grid.
Progressus is a venture-stage green technology company developing solutions for hydrogen generation and separation, which are extremely complementary to AFCP's hydrogen fuel cell technologies. The plan for the project is to use Progressus' hydrogen separation technology to extract dilute hydrogen from the grid, and then convert the purified hydrogen using either AFCP's 4 kW Micro-CHP or 4 kW generator to generate electricity, and associated heat. This project could be put to immediate use in a residential home or commercial building, providing a source of truly zero-emission energy.
Actively seeking strategic partners
AFCP continues to seek out additional hydrogen delivery partners, such as those working with green ammonia for on-site campuses and communities, where the conversion of green ammonia to hydrogen can be just in time for use in the company's hydrogen fuel cells, to deliver peaking and backup power for customers. AFCP sees ammonia as a tremendous opportunity for this endeavour in the short and medium term, for those areas where natural gas grids have yet to begin the hydrogen injection process.
AFCP has targeted deployment of several hydrogen fuel cell prototypes in pilot projects over 2023 and 2024 – the key motivation behind which is to not only demonstrate the success of the fuel cells, but additionally, to find ways to demonstrate the upstream and downstream values to delivering hydrogen to end customers quicker.
With a proactive approach for bringing its cleantech to market, AFCP continues to look for strategic partners with the passion to prove that hydrogen and fuel cells will be critical to meeting the success of the low-carbon economy.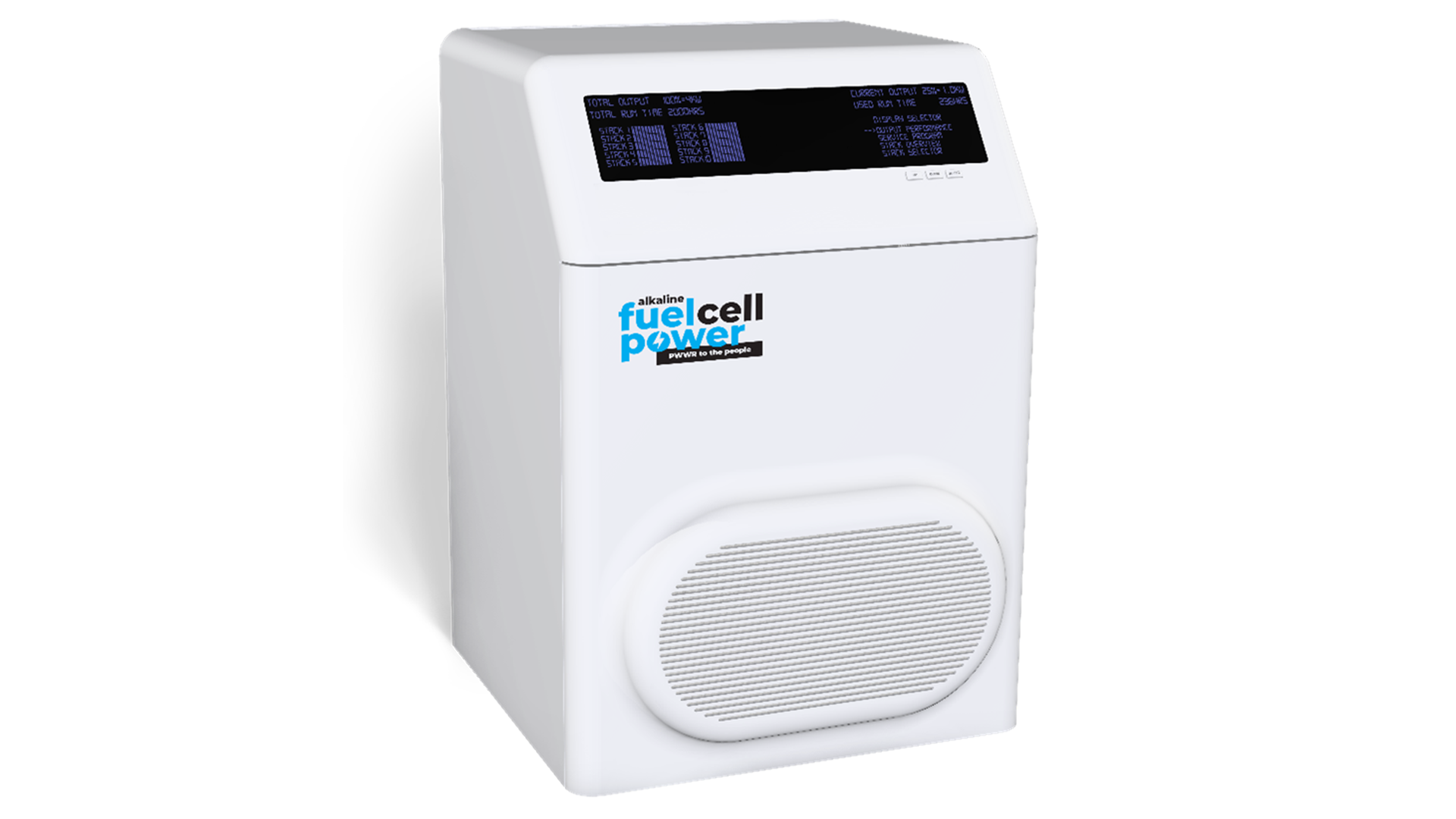 Providing affordable solutions
The implementation of adopting any new technology on a global scale would naturally be expected to have a highly significant cost, and the global energy transition is no different. Transforming the infrastructure and energy sources for entire continents around the world is anticipated to carry an expensive burden for governments, utilities, and consumers alike. With the price of natural gas steadily on the rise, however, it is expected that green hydrogen is still likely to present one of the more cost-effective options in the near future. According to BloombergNEF, some European countries (including the UK, Sweden, Italy, Spain, France, Germany, and Poland) are already reporting that the levelized cost of green hydrogen produced with alkaline electrolysers is less expensive than natural gas. According to a report earlier this year from Rethink Energy, the cost of green hydrogen will fall from about $3.70/kg today to just over $1/kg in 2035 and $0.75/kg by 2050.6  Further, as industry continues to develop lower cost and higher capacity electrolysers, the U.S. Department of Energy is forecasting that the cost to produce clean hydrogen can achieve $1 per kg by 2031.7
Preparing to ensure an affordable, renewable, and reliable option for consumers, AFCP has been collaborating with the Prague-based University of Chemistry and Technology to develop its hydrogen fuel cells with lower material costs, in line with manufacturing and favourable performance. The micro-CHP single cell fuel cell will comprise fewer components than the currently available options and will eliminate the use of cost-prohibitive materials such as platinum ($1,213/ounce) and palladium ($2,932/ounce) in favour of mass market, globally available materials like nickel ($0.60/ounce) and graphite ($0.15/ounce). Combined with a more affordable fuel source, this evolution of the hydrogen fuel cell can drive lower production costs to secure an end product that is ideally suited to residential and commercial energy customers.
AFCP will reveal its expected pricing of the 4 kW micro-CHP fuel cells in coming weeks, but for comparison, the system's commercialised cost is expected to be considerably lower than that of other fuel cell technologies. Additionally, with the projected lower cost of green hydrogen, AFCP expects to be more cost-competitive than electric grid alternatives for peaking and backup power available to residential and small building customers. This could be a gamechanger in the energy space.
Delivering PWWR to the people
As countries around the world set goals to reduce emissions and realise net zero targets in the future, without having available, affordable, and efficient alternatives ready, the individual consumer is left to deal with the economic consequences of others' decisions. By providing diversified options with an evolving offering the company is positioned to help consumers, as well as municipalities, deal with the outcomes of a global energy transition, efficiently and effectively. AFCP is striving to future-proof society with solutions that can truly help people, governments and current electricity providers deal with the impact of an increasingly decentralised energy system. The company is making meaningful near-term contributions to advance its ultimate solution of hydrogen fuel cell technology that can generate zero-carbon electricity and heat.
As the world watches Europe struggle with energy and electricity demands that outpace supply, it is clear that current technology remains woefully inadequate for today's, and tomorrow's, needs. With its cleantech portfolio and ongoing search for further pilot projects, AFCP is well-positioned to become a positive contributor in the global race to provide clean, affordable, and reliable energy for all.
References
Please note, this article will also appear in the twelfth edition of our quarterly publication.

Go to this partner's profile page to learn more about them