The potential of the rare lithium mineral petalite in Ontario will enable Avalon to serve both the battery materials and glass-ceramics industries.
Avalon's aspirations to kickstart a new lithium battery materials supply chain in Northwestern Ontario, Canada, continues to make steady progress. The Separation Rapids Lithium Project will take advantage of the abundance of the lithium mineral petalite on the property.
Following the signing of the MOU with LG Energy Solution in September, the company continues to attract more interest from other potential investing partners in supporting its aspirations to establish a new lithium battery materials supply chain.
Avalon expects to complete the purchase of the industrial property on the waterfront in Thunder Bay in January 2023, where the lithium refinery will be built. Once Avalon has acquired this property, they can start to finalise the plans for both the process flowsheet and the production capacity of the refinery, then, get site preparation and construction starts in 2023 with production expected to start in 2025-26.
Additional deep drilling will expand the area's potential
Avalon recently announced that it raised $1.95m in new financing to fund some additional deep drilling on the main resource on the Separation Rapids property, known as the Big Whopper Pegmatite. Most of the original drilling was done between 1997 and 1998, shortly after Avalon acquired the property.
This drilling delineated a resource exceeding ten million tonnes above a depth of 250 metres, but the deposit remains wide open for expansion at depth. So, the plan now is to get a better sense for the ultimate size potential of the Big Whopper, as well as drilling a new petalite pegmatite discovery called Snowbank on the northwest part of the property, which also appears to have good size potential.
The main lithium mineral in both of these resources is the rare, high-purity lithium aluminium-silicate mineral petalite (LiAlSi4O10). Petalite continues to be used directly in making high-strength glass-ceramic products, as it is the most efficient way to include lithium in the batch formulation. This is because alumina and silica are also ingredients and it does not contain any significant impurities like iron, that can discolour the glass. The traditional petalite supply sources were in Zimbabwe, but these operations are now controlled by China, which has resulted in a global supply shortage of petalite.
As the Big Whopper pegmatite is the most significant petalite resource in the world not controlled by China, Avalon has acquired interest from several end-users looking to find a new source of petalite supply. The next steps toward serving the glass-ceramic market involves producing trial quantities of the petalite product, enabling the end-users to try it out and confirm that it will meet their technical requirements.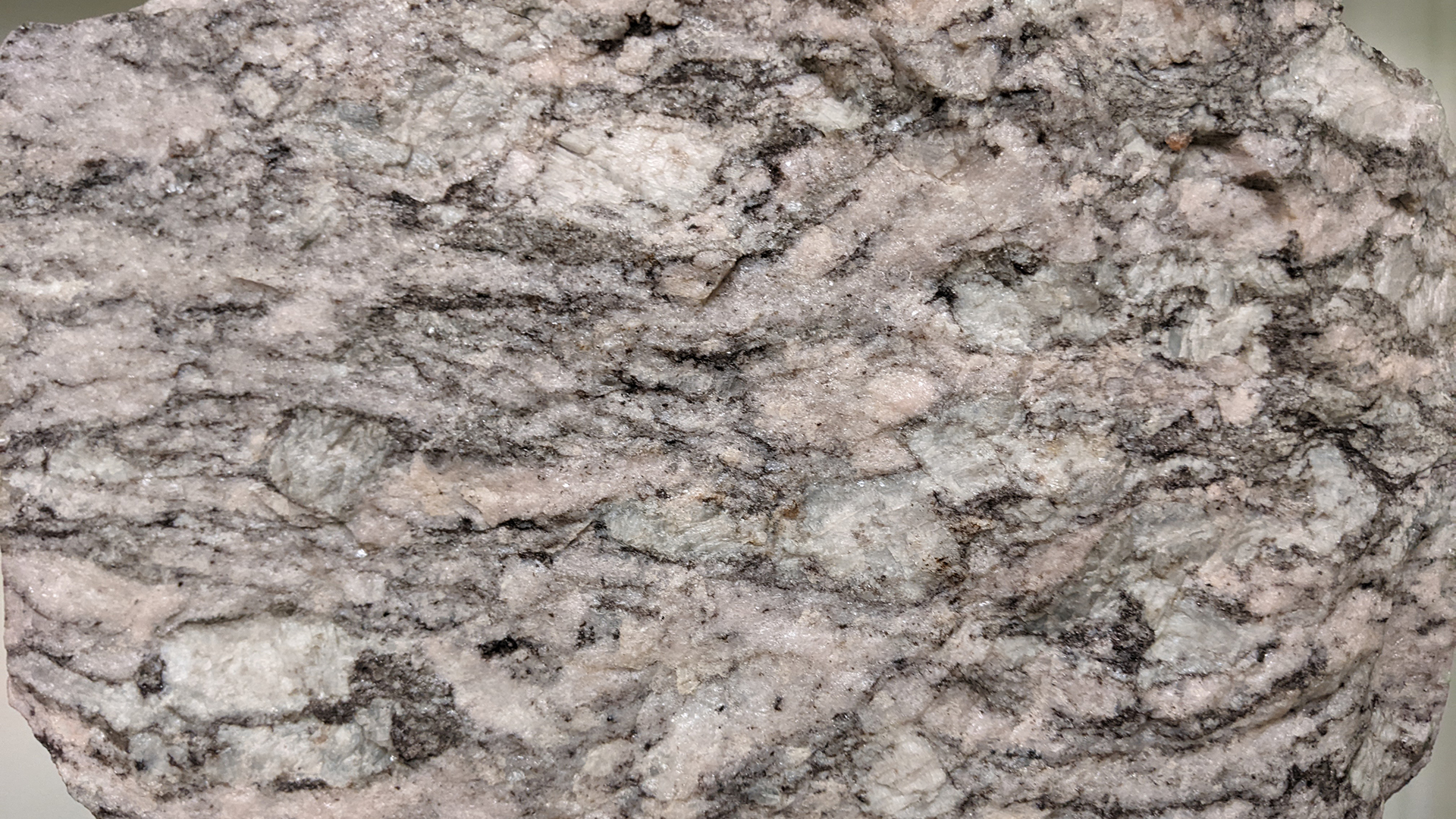 Having already collected a 5,000 tonne bulk sample in 2021 to use for producing the trial quantities of petalite, Avalon has been looking to access an appropriately-equipped process facility or acquire its own demonstration scale process facility. The company now has access to a second-hand dense media separation (DMS) facility for the end-users who prefer petalite to be processed by DMS – rather than using a traditional flotation process that leaves chemical residues on the particles.
Petalite's potential to serve multiple industries
Therefore, Avalon now has the opportunity to serve both the growing lithium battery materials market, as well as the glass-ceramics market. Because the resource contains a second lithium mineral called lepidolite (K(Li,Al)3(Al,Si,Rb)4O10(F,OH)2 ) – that can also be processed to recover lithium hydroxide for battery cathodes – the company intends to serve both markets.
Some of the petalite recovered will be used to make lithium hydroxide. Due to this, Avalon plans to become a buyer of spodumene concentrates from other new producers in Northwestern Ontario, as well as acquiring other lithium pegmatite assets. This allows Avalon to increase production of lithium hydroxide as demand grows. It is now looking like Separation Rapids will be a very profitable operation once production starts, especially in the area of petalite concentrates, which are now selling for prices five to ten times higher than the anticipated cost of production.
There is also potential to recover a number of by-products from the Big Whopper resource, including tantalum, caesium, and rubidium, which typically occur in potassium feldspars. Rubidium-bearing K-feldspars offer beneficial properties to end-users looking to use it in ceramic products because, like lithium in glass-ceramics, it makes the ceramic product much stronger.
These by-products have not yet been factored into the project's economic model, but with them all being in growing demand and short supply, they also have potential to become significant revenue contributors.

Go to this partner's profile page to learn more about them