Manono is the largest and highest grade undeveloped hard-rock lithium project in the world, and AVZ aims to ensure it is 100% 'green'.
Australian-listed AVZ Minerals (ASX:AVZ) is surging towards deciding to go into production after signing four long-term offtake agreements for its world-class Manono hard-rock lithium and tin project during the last four months.
The binding SC6 offtake agreements are with three of China's major lithium converters, and the fourth is a tin offtake agreement with Kalon Resources, which is a 100% owned subsidiary of Noble Group Holdings: Asia's leading independent energy products and industrial raw materials supply chain manager.
The SC6 offtake agreements – with GFL International/Ganfeng, Shenzhen Chengxin, and Yibin Tianyi – takes AVZ's commitments to more than 80% of the Manono Project's annual SC6 production, which is a massive endorsement for the project and one that will satisfy an important condition for its prospective project financiers.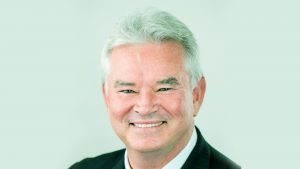 AVZ Minerals Ltd Managing Director Nigel Ferguson said the company had been actively engaging with various commercial banks, finance brokers, private equity investors, and non-commercial lenders such as Pan African Development Finance Institutions to secure funding for the development of Manono Project.
In addition, several reputable global financial institutions interested in providing debt and equity funding for the company were also currently undertaking detailed technical, legal and commercial due diligence.
Ferguson said: "At present, we are seeing buoyant market conditions with reported SC6 prices in China increasing circa 30% in Q1 of this year while the London Metal Exchange cash tin price has surged 30% during the same time, which all bodes well for the Manono Project's Optimised Definitive Feasibility Study, which is due for completion this quarter.
"The positive market sentiment is greatly assisting our negotiations and, while we are not compelled to commit to further forward sales, we are continuing to progress further strategic offtake and downstream processing opportunities in both traditional and emerging lithium markets, including Europe, the United States, and India.
"At a project level, we have successfully drilled out the 'wedge' which has confirmed further high-grade mineralisation directly beneath the historic pit floor and recorded unexpected results from our hydrology drilling which confirm the excellent prospects of extending the Roche Dure open pit towards the neighbouring 'Kyoni' pegmatite," he concluded.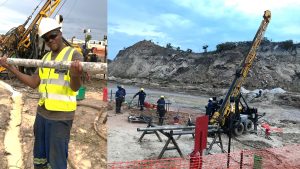 Ferguson continued: "We are now going to re-run our geological resource model and after factoring in improvements to the plant design parameters, we will generate new ore reserves and revisit the DFS results. We are also busy finalising an agreement on the Mpiana Mwanga Hydro-Electric Power Plant, progressing the award of our Mining Licence, finishing our Front End Engineering Design Study and releasing our optimised DFS."
In addition, AVZ is finalising its mining tenement PR13359 into a 25-year renewable Permit Exploitation (Mining Licence).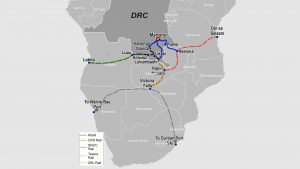 AVZ is targeting a final investment decision mid-2021, with construction likely to begin in Q3 2021. Based on current timelines, the first SC6 shipment is scheduled for early 2023 and the first primary lithium sulphate is due about six months thereafter.
Two main product export routes have been selected, namely Manono to Kabondo Dianda intermodal staging station by road, then onto SNCC to Tenke and TAZARA railway to the port of Dar es Salaam. The second is from Manono to Kabondo Dianda railhead by road, then onto SNCC to Tenke and to Angolan Rail (CFB) to the port of Lobito. A third possible option is also available to Walvis Bay via the Walvis Bay Corridor.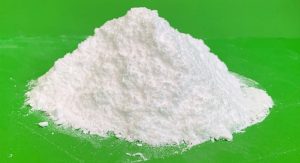 A 'monster of a project'
According to AVZ's Definitive Feasibility Study released in April 2020, the $545m project is slated to deliver a NPV10 of $2.348bn, IRR of 53% and EBITDA of $8.359bn based on a 4.5 mtpa operation over a 20-year mine life.
Ferguson said: "Manono is the largest and highest grade undeveloped hard-rock lithium project in the world with a JORC Resource of 400.4mt at 1.65% lithium (spodumene) including intercepts of greater than 200m with grades of up to 1.75% lithium. Our tonnages are definitely expandable via our Carriere de L'Este deposit with a stated exploration target, subject to confirmation drilling, of up to 1.5 billion tonnes at up to 1.5% lithium.
"All of our licences have been properly awarded by the DRC Government and we are working closely with the relevant officials to facilitate a Special Economic Zone around the Manono Project which will deliver a favourable fiscal regime for the project. This is a monster of a project and one that will deliver significant sustainable outcomes in the communities that we operate in."
Earlier this year, metallurgical test work undertaken by Kingston Process Metallurgy in Canada confirmed AVZ's proposed lithium sulphate plant process was technically feasible and the 1.5kg of primary lithium sulphate produced was suitable for feedstock in battery plants.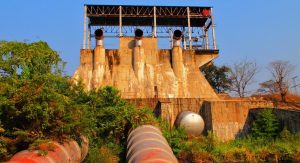 Low carbon footprint
Furthermore, an independent greenhouse gas study also indicated the Manono Project was likely to have one of the lowest carbon footprints of any hard-rock lithium mine globally. This was primarily due to AVZ's strategic location adjacent to the Mpiana Mwanga Hydro Electric Power Plant which, once refurbished, was anticipated to provide 99% of the Manono Project's electricity requirements.
The greenhouse gas assessment, which was completed by leading global environmental and sustainability consultants Environmental Resource Management (ERM), evaluated emissions associated with all operations over the 20-year life of the Manono Project, processing facilities and road transportation of the products.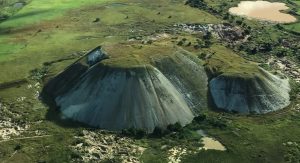 AVZ is also investigating and planning substantial greenhouse gas mitigation measures which include:
The purchase of an electric mining fleet once commercially viable equipment is available;
The generation of hydrogen from excess renewable electricity to enable use of fuel cell electric vehicles; and
The establishment of a 5,000-hectare sequestration plantation.
"We will continue to strive towards improving our greenhouse gas emissions profile as we develop the world-class Manono Project," Ferguson said. "Ultimately, we want to see the electricity generated from the Mpiana Mwanga Hydro Electric Power Plant used to operate all our mining equipment, making the Manono Project a 100% 'green' mine."
This article will also appear in the sixth edition of our quarterly publication.