Rich with deposits of all the necessary battery metals, Canada is well positioned to be a leading supplier of the EV revolution.
Battery metals and minerals are big business in Canada, with Natural Resources Canada reporting: "In 2020, the direct contribution of Canada's minerals and metals sector to Canada's gross domestic product (GDP) was $70bn, which represented 3% of Canada's total GDP. The indirect effects from the minerals and metals sector added a further $37bn to the GDP, for a total contribution of $107bn."1
Of course, this is just the start. With the energy transition well underway and the adoption of electric vehicles (EVs) outpacing even the best predictions, these numbers are expected to rapidly increase, along with related investments and other opportunities in the industry.
Seeing this intense growth, and recognising the greater potential for the industry, in January 2022, the Battery Metals Association of Canada (BMAC) took steps to help align the industry and co-ordinate efforts. Starting by hosting a series of interactive stakeholder workshops, followed by conducting leading industry research, this work culminated in the development of the in-depth industry analysis and overview that would become the roadmap for harnessing the maximum value of these resources through each step along the value chain – from extraction, processing, end-use, and recycling of these valuable resources.
This comprehensive industry analysis was outlined in the BMAC report, 'A Roadmap for Canada's Battery Value Chain: Building a National Strategy for Critical Minerals and Green Battery Metals.'  Extracted from this report and detailed below, are the metal strategies that highlight the status of these key battery metals within the existing Canadian landscape.
Lithium
Canada has large lithium reserves and is home to brine (in the west) and spodumene (in Québec and Ontario). It also has significant lithium in brines historically associated with oil and gas reservoirs. There is a long history of spodumene exploration and development in Québec. With demand for these critical metals skyrocketing, it is time to reinvigorate the spodumene industry in Québec.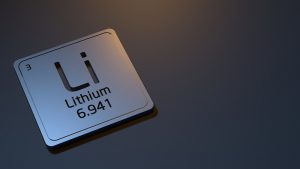 The opportunity for brine lithium in Canada has been revolutionised by Direct Lithium Extraction (DLE). In DLE, raw brine goes straight to chemical production, rather than going to large evaporation ponds. Moreover, DLE is faster and has a lower environmental impact than conventional extraction methods. Canada has a variety of DLE startups and is well-positioned to produce volumes by 2025-2027. Even though DLE is not immediately competitive, investing in it will help drive the cost reductions needed in the long-term.
Nickel
Canada is a leading supplier of nickel, producing 6.7% of the world's nickel in 2020. This amounts to 170ktpa; however, at present, Canada does not process any battery-grade nickel. There are several pathways from Canada's sulphidic ore deposits to producing battery metals.
Currently, Canadian nickel from Vale's Long Harbour facility in Newfoundland is mined and refined to Class 1 nickel metal. The metal is shipped to Europe where it can be further processed into battery-grade material via several routes. Vale recently announced that its low-carbon nickel will be used to supply Northvolt's new cathode facilities in Europe. This is exciting news that demonstrates the power of Canada's ESG advantage in nickel.
Elsewhere, Vale's Ontario and Manitoba operations produce nickel concentrate that is smelted to matte and refined to Class 1 nickel in Ontario. Glencore's Ontario and Québec operations produce nickel concentrate that is smelted to matte in Ontario and shipped to Europe for refining to Class 1 metal. Sherritt International produces Class 1 nickel in Alberta from imported joint-venture feed materials.
However, producing Class 1 metal may not be the most efficient route from mine to battery metals. Sherritt pioneered the use of hydrometallurgy for treating nickel concentrates from Manitoba in the 1950s, and Long Harbour has adopted a different hydrometallurgical route in Newfoundland. Modern hydrometallurgy can be a low-carbon alternative to traditional fossil fuel smelting; however, transforming nickel into matte, before converting it to nickel powder or sulfate suitable for batteries, creates a complex flowsheet.
Canada could build a strategy around converting nickel concentrate into mixed hydroxide precipitate (MHP), which can be efficiently converted to battery-grade nickel chemicals. MHP is the emerging focal point of the global battery-grade nickel market. The route via MHP is lower cost than routes through metal; however, metal is better for long distance transportation.
Thus, if the hydromet facility is close to cathode production, MHP is an effective basis for a low-cost, low-carbon strategy. An integrated Canadian supply chain should be built on MHP.
Graphite
In 2022, Nouveau Monde will begin demonstration at a coating facility with 2,000 tonnes per year. Nouveau Monde's Phase 2 plans include a facility to produce 42,000 t/y of CSPG at its site in Bécancour, Québec (to begin operations in 2025). This would provide roughly half of Canada's graphite needs on this roadmap. This or another Québec or Ontario graphite facility should be developed.
There is an urgent need to site and develop a second coating facility, with British Columbia (BC) being the ideal location. Graphite is already mined in BC but has not been developed for the battery metals market. A second facility with 45-50ktpa capacity could cost $200-300m. Graphite coating is well understood and there are many options for developing the technology. There are also several processes in the public domain that could be adapted. American IP is an ideal coating facility, that could be licensed if necessary. Either way, we need to set up a piloting lab and get experts to create a process that works for western graphite supplies.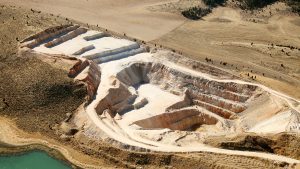 Rare earth elements (REEs) for essential battery-grade metals
Canada is well stocked with REEs, with promising demonstrations for mining, processing, and recycling. In 2022, Avalon's Nechalacho deposit in the Northwest Territories began production under Australian miners, Cheetah Resources. The project mines material from the Nechalacho deposit and transports it to Saskatchewan for further processing. Search Minerals has deposits in Labrador and is piloting a hydrometallurgical process for refining rare earths into oxides. Rio Tinto has a project to produce scandium in Northern Québec. Additionally, GeoMega is advancing REE magnet recycling and processing facilities, hence contributing to the demand for battery-grade materials.
The Government of Saskatchewan has also invested in the supply chain through the $35m Rare Earths Processing Facility. In Phase 1, the facility will begin processing monazite ores. Then, in Phase 2, it will refine these into oxides and, ultimately, into neodymium and praseodymium metal.
Canada is also home to Neo Performance Materials, which processes rare earths in China and Estonia, and manufactures REE powders and magnets in Thailand. Neo could replicate facilities and attract downstream parts production to Canada.
In short, Canada has all the elements of the rare earths supply chain, enabling the country to address the demand for battery metals.
Cobalt
Cobalt is a by-product of nickel and copper mining. As nickel and copper production expands, more cobalt will be produced. Cobalt refining processes are well understood, and there is no need to use R&D to drive further innovation. Several firms are seeking to expand Canada's processing capacity to produce the cobalt hydroxide and sulphate needed for the battery metals supply chain. There is a particular opportunity in cobalt sulphate, which is best sourced close to battery factories. However, the global market is competitive and dominated by big players, so investment in the sector is critical if Canada truly wants to gain a foothold in the global landscape.
Manganese
Manganese has not been developed in Canada, but the country is home to the largest deposits in North America. Two junior miners, Manganese X and Canadian Manganese, have explored large deposits suitable for producing battery metals. We also have Canadian expertise in manganese mining through Euro Manganese, headquartered in Vancouver; however, their deposit is in the Czech Republic.
Phosphate
Phosphate is not currently mined in Canada, but there are large reserves in Québec, Ontario, and BC. These could be developed and fed into an LFP supply chain. Nutrien has mined phosphate ores in Canada but has closed its Canadian phosphate operations, and now produces phosphoric acid in the United States at integrated facilities. Furthermore, Arianne is seeking to mine and process phosphate to produce high-purity phosphoric acid. There is an opportunity here, with market certainty the supply of these battery metals will come easily.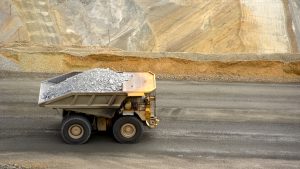 Copper
Canada is home to significant copper production in Québec, Newfoundland, Ontario, and BC. High prices and bankable demand-pull would be needed to push development for the EV market. Teck, a homegrown Canadian firm with a significant global footprint, supplies Canadian needs in the near-term from its new Chilean project. Canadian development, especially with an eye to export opportunities, is a possibility but the government and downstream industries need to work closely to model copper needs and define a strategy.
With access to such a wide range and abundant supply of essential battery metals, as BMAC's roadmap indicates, the priority for Canada must be to continue to build out the value chain to ensure that the necessary supply and processing capacity exists to unlock the full potential for these raw materials and help lead the energy transition.
Continuing its work supporting the development of the battery value chain right across Canada, BMAC will set its future focus on identifying the specific capabilities, needs, and opportunities for industry clusters in the west and east. Additionally, the company will work on connecting the various segments of the industry, to facilitate the development of co-ordinated battery supply chain hubs that tap into the resources and leverage the capabilities these regions have to offer.
How BMAC is advancing the battery metals supply chain
The Battery Metals Association of Canada (BMAC) is a national, non-profit association of industry participants and champions from across all segments of the battery metals value chain. From mining to specialty chemical refining, manufacturing, end use, and recycling, BMAC is focused on co-ordinating and connecting the segments of this value chain, ensuring Canada captures the economic potential of the sector and can attain its electrification targets. Together, our members collaborate to accelerate the development of the battery metals ecosystem in Canada.
For more information visit: www.BMACanada.org
References
1.   Minerals and the economy (nrcan.gc.ca)
Sean De Vries
Executive Director
Battery Metals Association of Canada (BMAC)
Please note, this article will also appear in the twelfth edition of our quarterly publication.