Andrew I Rudman and Cecily Fasanella of the Woodrow Wilson International Center for Scholars discuss the potential of Mexican lithium.
In response to the growing challenges created by climate change, consumers across the globe are demanding more environmentally friendly products. This demand is particularly evident when examining the automotive market. In 2021, global sales of electric vehicles (EVs) more than doubled from the year before, rising from 3 million to 6.6 million vehicles according to the International Energy Agency. This boom has created a need for lithium, a key component of the rechargeable batteries used to power these vehicles. Referred to as 'white gold,' countries with lithium reserves are racing to increase extraction and export deposits for battery production. As automobile and battery manufacturers work to meet demand and avoid supply chain shocks, many are looking toward the untapped potential of Mexican lithium.
Currently, there are 36 lithium mining concessions in Mexico, all of which are controlled and financed by foreign companies. The largest and most promising of these concessions is in Sonora, Mexico.
In 2018, Bacanora Lithium reported a discovery of a 243.8 million tonne lithium reserve in Sonora. This is the largest known lithium deposit in the world. According to S&P Global Market Intelligence data, these reserves have a total value of $22.6 bn. Bacanora Lithium is a UK-listed company, however, Chinese lithium giant Ganfeng International Trading holds over 90% of the company's shares. In December 2020, Bacanora's CEO, Peter Secker, stated that Bacanora would plan to export the mined lithium to Asian markets for battery production.
In theory, the economic potential that Sonora's lithium reserves hold is huge, however, there are major political, technological, and environmental barriers preventing Mexico from striking 'white gold.'
Political barriers
The most pressing barriers to mining Mexican lithium reserves are political due to President Andrés Manuel López Obrador (commonly known as AMLO)'s proposed energy reform. As part of this proposed reform, a state-owned company, similar to oil company Petróleos Mexicanos (PEMEX), would be created to extract lithium. During his morning press conferences, the President has repeatedly stated that lithium is a strategic resource, like oil, and therefore belongs to the nation, meaning that no additional private concessions will be granted.
Interior Secretary Adán López Hernández has affirmed that existing concessions, like those of Bacanora and Ganfeng, will be respected. The President, however, suggested that these concessions were illegally awarded by previous administrations and has called for an investigation into how they were granted. If approved, this reform could shutter Mexico's potentially lucrative lithium mines to private investment.
The lithium sectors in Argentina and Chile, two of the world's largest producers, have attracted billions of dollars in foreign investment thanks to their openness to private sector involvement. While President López Obrador's calls for investigations into the awarding of existing concessions have not come to fruition, such allegations could further damage the investment climate and cause existing investors to back out on these and other projects. Cartel violence in Sonora has already made some investors wary and, therefore, all other deterrents to investors, especially those in the Government's control, should be minimised.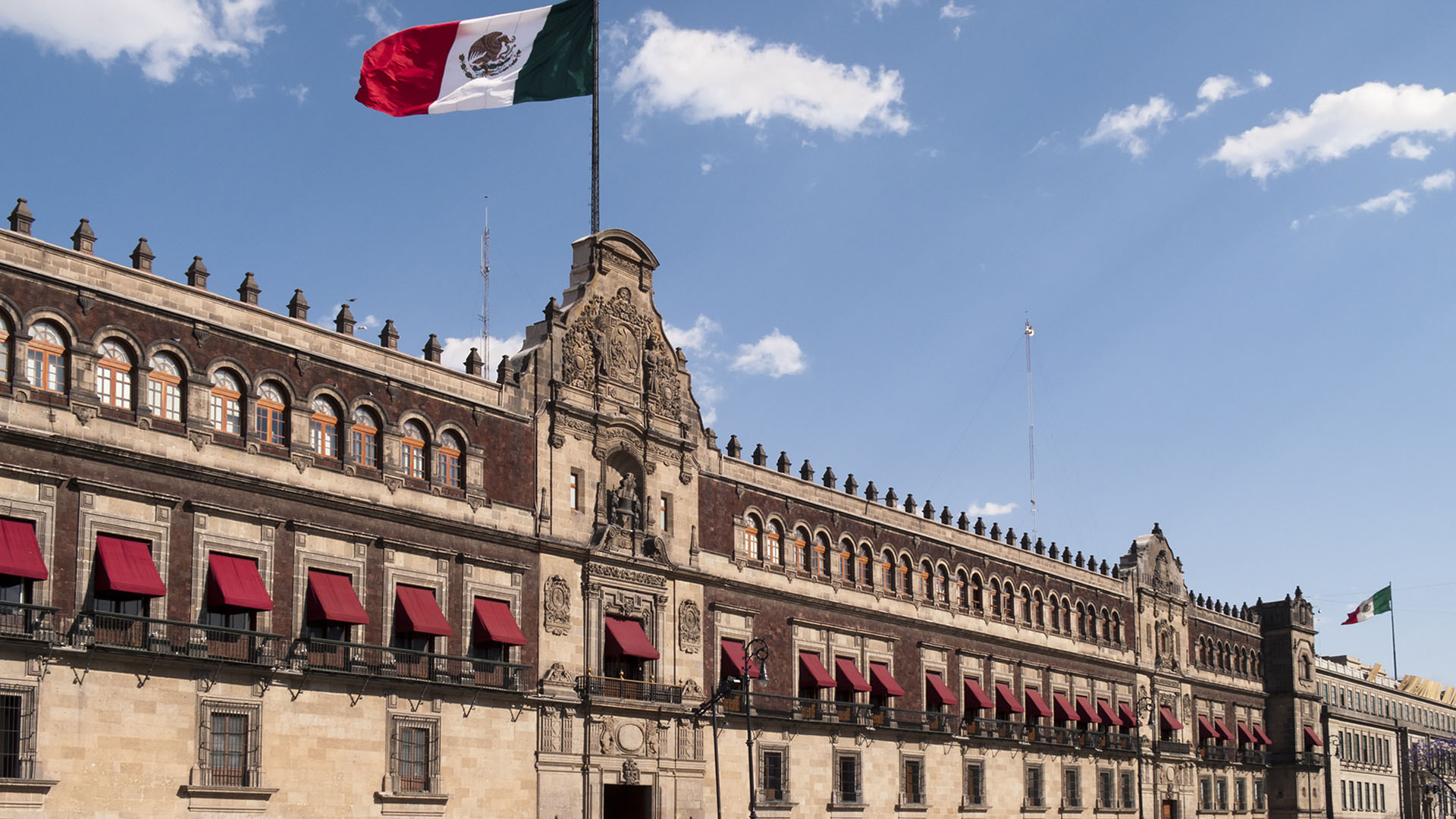 A nullification of existing concessions or prevention of further private investment could also cause additional geopolitical tensions. The proposed energy reform has put strain on the US-Mexico relationship, with the US expressing concern about the reform's implications for the environment and the rule of law, particularly as it could violate the terms of the United States-Mexico-Canada Agreement. The US has also shown interest in securing reliable supplies of critical minerals, including lithium, hence why Mexico's lithium reserves provide a promising nearshoring opportunity. Nationalising this key mineral would certainly limit ambitions to create a North American economic powerhouse.
The proposed energy reform would amend the constitution, requiring approval by two thirds of both chambers of Mexico's Congress, and a majority of the legislatures of Mexico's 32 federal entities. As the President's party MORENA does not currently hold this majority in either house, MORENA will need to build a coalition with other parties to pass the reform.
The Congressional vote on President López Obrador's energy reform, originally scheduled for November 2021, was, as of the time of this writing, scheduled for mid-April. The vote has not yet occurred. Should MORENA and its allies lack the votes to pass the energy reform, President López Obrador has indicated that he will send a reform to the Mining Law to establish lithium as a strategic mineral for the country.
Technical barriers
Lithium deposits mainly come from three sources: salt pans, hard rock deposits, and clay deposits. The lithium of South America's Lithium Triangle is found in salt pans, Australian lithium is found in hard rock deposits, and Mexican lithium in Sonora is trapped in layers of clay. Lithium mining from salt pans is often considered to be the easiest form of lithium mining. During this process, large amounts of water are pumped below the salt pans, causing the salt to evaporate and the lithium deposits to rise to the surface. The majority of the world's lithium is mined in this fashion. Despite this being the 'easier' method of extraction, it is still very time and resource intensive, requiring approximately 500,000 gallons of water to produce one tonne of lithium.
Lithium mining from layered clay deposits, such as those of Sonora, is more difficult. The clay and ore are extracted using open-pit mining techniques. Then the clay is sifted using large quantities of water. Since lithium is more commonly found in salt pans, techniques for extracting lithium from clay are not as well developed.
The Mexican Government has no history of lithium mining without foreign partners, and a somewhat infamous history regarding other forms of energy extraction.1 Bacanora and Ganfeng's experience extracting lithium could be an asset, however, their ability to extract lithium like that found in Sonora will need to be proven if extraction is to begin in 2023 as planned.
Environmental barriers
Water is already scarce in Northern Mexico, particularly in Sonora where more than 80% the available water supply is already being used by the population. As of March 2022, dams in the state of Sonora were only filled to 26.63% of their capacity; a historic low when looking year to year. President López Obrador and his government have made commitments regarding the use of water in Sonora that must be considered when determining how much water can be used to extract lithium.
In January 2022, Alfonso Durazo, the Governor of Sonora, signed an agreement with the National Water Commission (CONAGUA), a technical advisory commission within Mexico's Ministry of the Environment and Natural Resources (SEMARNAT), guaranteeing access to water for all Sonorans. President López Obrador has also made public commitments to construct irrigation systems to serve Indigenous Yaqui and Seri communities in the state.
International commitments, such as those laid out in the 1944 US – Mexico Water Treaty must also be considered and accounted for when assessing Mexico's ability to support new lithium mining operations. Under the terms of the treaty, Mexico and the US transfer and share billions of gallons of water along the border. Concerns were raised about Mexico's ability to meet these commitments during protests in September of 2020 as farmers in Chihuahua, Mexico, blocked water transfers to the US at La Boquilla dam. While the López Obrador administration resolved the dispute and met its water-sharing commitments, using this scarce resource to extract lithium could further jeopardise the agreement, and regional environmental security.
Addressing challenges and creating opportunity for a Mexican lithium industry
The question of whether Sonora's lithium should be extracted is an important one. Even without the additional impediments posed by the proposed energy reform, there are many challenges to the successful development of a Mexican lithium industry. As such, independent cost-benefit analyses of the technical, environmental, and political barriers are warranted before public or private interests break ground.
Mexico's desire to exploit a highly in-demand resource is entirely understandable. Nationalisation of the country's oil in 1938 remains an important political touchstone for the president and many other Mexicans. It is not surprising that AMLO would seek to replicate the PEMEX experience with a natural resource that, in some sense, will replace petroleum. It is important, however, to avoid confusing state ownership of the resource with state-managed extraction. Rather than creating a state-owned entity to extract, process, and commercialise lithium, Mexico could establish a transparent public process to sell mining rights to private investors in return for a negotiated share of the proceeds. Allowing private investors to operate the lithium mines would place the onus for resolving technical challenges on the private investor rather than on the government.
One option to ensure transparency would be to establish a public database, similar to the Rondas México portal for oil concessions. This portal provides transparent and regularly updated information on all oil concessions. A similar database on lithium concessions should allow the public to review contract terms and obtain updates on the completion of the project and on the revenue earned by the investor and the state. As Sonoran lithium will be particularly difficult to extract, private sector experience could help ensure that Sonoran lithium is extracted in a more cost-efficient and timely manner. At the very least, the Mexican Government should consult with these companies to draw from their knowledge.
Currently, Asian producers make around 90% of the world's lithium batteries. Beyond simply extracting and exporting the lithium for battery production elsewhere, Mexico should follow the Asian model and encourage private sector development of a domestic battery industry. Such an approach would further deepen North American automotive integration while preparing the region for the energy transition and could create explosive levels of economic growth. Consideration by Chinese-owned Contemporary Amperex Technology Co. Ltd of construction of a $5bn battery manufacturing plant in Mexico demonstrates the potential for battery production.
Regarding environmental challenges, before the Mexican Government allows water to be used for lithium mining, it must ensure that there is sufficient water to meet the needs of local populations and its commitments under the 1944 water treaty. This applies regardless of the form of ownership of the resource. The environmental effects of large development projects on local communities, and in particular, historically marginalised groups, are too often overlooked.
To meet its commitments to address the needs of these groups, the López Obrador administration must engage in an open public consultation process and allow local residents to have a voice in whether and how lithium is extracted. The transparent concession process referenced above could also be used to address environmental concerns by requiring concession holders to use the most environmentally friendly technologies available and mitigate for any environmental damage caused through their commercial activities.
Only after the political, technical, and environmental costs and benefits have been analysed and feasible policy solutions enacted, should the Mexican Government and private investors consider extracting Sonora's lithium reserves.
The Mexico Institute's role
The Mexico Institute seeks to improve understanding, communication, and co-operation between Mexico and the US by promoting original research, encouraging public discussion, and proposing policy options for enhancing the bilateral relationship. Through our programmatic focus on economic competitiveness and renewable energy, the Mexico Institute leads research and development of policy ideas for the next stage of the US-Mexico relationship.
References
1   See for example recent accidents in February 2022 and August 2021
About the authors
Andrew I Rudman is the Director of the Mexico Institute at the Woodrow Wilson International Center for Scholars. A former Foreign Service Officer and Director of the Office of the North American Free Trade Agreement (NAFTA) and Inter-American Affairs at the Commerce Department, he has worked on Mexico and US-Mexican relations throughout his public and private sector careers.
Cecily Fasanella is a Program Assistant at the Wilson Center Mexico Institute. She holds previous experience with the Inter-American Foundation, and the American Academy of Diplomacy. She has conducted independent research on the role of social leaders in the implementation of peace agreements across Latin America.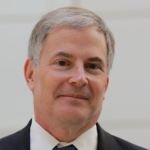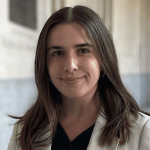 The Mexico Institute on LinkedIn
The Mexico Institute on Facebook
The Mexico Institute on Twitter
Please note, this article will also appear in the tenth edition of our quarterly publication.