Professor Malcolm Joyce explains what the newly installed compact AMS equipment at Lancaster University will mean for the UK's nuclear fission community.
The UK's first compact accelerator mass spectrometer (AMS) has been installed at Lancaster University, enabling researchers to measure trace levels of radioactive elements. The equipment is a £3.6m investment – funded in part by £2.8m from the Engineering and Physical Sciences Research Council (EPSRC) – and will be used to assess and research trace levels of radioactive elements, particularly the actinides, in samples from around the UK's nuclear facilities.
This equipment will enable researchers to estimate levels of actinide elements in the natural environment, and to differentiate them from natural sources, residues from nuclear weapons testing, or nuclear incidents such as Chernobyl or Fukushima. The UK AMS can also be used to assess trace quantities of beryllium-10, carbon-14, aluminium-26 and iodine-129, predominantly for the purpose of dating mineral samples.
To find out more about the equipment and its significance for the UK's nuclear fission community, Innovation News Network spoke to Professor Malcolm Joyce, Chair in Nuclear Engineering and Cross-Faculty Associate Dean for Research at Lancaster University.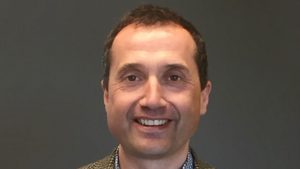 What is the current status of the accelerator mass spectrometer?
The AMS is fully installed and currently undergoing site-acceptance tests. We aim to be running independently of the supplier by April 2022. So far, despite the ongoing COVID-19 pandemic, the process has been remarkably smooth. We won support from EPSRC in 2019 and the system has been under manufacture in Switzerland for most of the time since then. This type of machine is built, tested, and commissioned at the manufacturer's site, and then dismantled and shipped ready for installation at the customer's site. Most of that work can be done with small numbers of people in relative isolation, so the COVID-19 regulations have not caused major delays. The supplier is a very experienced installer, having previously made many smaller carbon-14 machines installed at facilities across the world.
What is it hoped that this new nuclear equipment will be able to achieve that was not previously possible?
The AMS enables us to measure trace actinide content in the environment – particularly trace quantities of plutonium. It helps us to understand what the baseline is and what was already there, before there were contributions from local sources of contamination.
Once everything has been dealt with on a disused nuclear site concerning the buildings, our next priority is to consider the land. For example, we must determine how to separate the contamination that may have arisen globally from nuclear weapons tests in the 1960s to understand what might need to be remediated. One of the ways to carry out this separation is by examining the isotopic ratios of trace-level quantities of the contamination, because the isotopic ratios for fallout are often quite different to those from effluents from processes on nuclear licensed sites. The AMS will inform decisions on what needs to be remediated, and what derives from global sources and hence does not.
Who will initially be granted access to the equipment and will this be extended for wider use in the future?
The equipment can be used by anyone, but there are two key points to consider.
Firstly, there are associated costs. The time-consuming nature of running assessments means that there are operating costs that we would expect the user to meet. Several options are available to support researchers with this, including a fund offered by the EPSRC for UK users. Through this funding, users can apply to carry out specific measurements using the AMS at Lancaster. As part of that process, we would liaise with them to ensure they understand the costs moving forward, and that what they want to do is feasible with the AMS machine.
More widely, industry and international users could draw funds from research projects that they are working on, or, in some cases, they could collaborate on a project we are already running.
The funds that are available in the UK currently will run through until 2023. It is imperative for interested users to think now if they want to access the facility. Whilst there may be alternative sources of funding beyond this, it may be a little less straightforward to source that specific funding to make their measurements possible. Even if researchers do not yet know exactly what they plan to study, they could source funding to carry out something exploratory in the short term.
To find more information on how they could gain access to funds to use such systems as the AMS, researchers can visit the National Nuclear User Facility project website.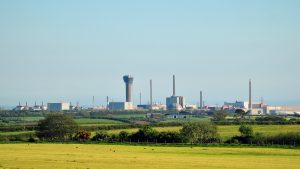 The compact AMS is only one of two machines of its type in the world. Why was Lancaster University awarded the funding for this equipment and why is it so important for you and for the UK as a whole?
One of the main reasons that the equipment was installed at Lancaster University was because we are one of the closest research-intensive universities to the nuclear site at Sellafield and because we had also conducted related research, demonstrating what might be possible with a dedicated UK-based system. It is a combination of our established reputation and the requirement for this type of trace actinide assay that convinced the UK nuclear fission research community to agree with us on the need for such a system.
The AMS is a compact system, and so takes up less room in a university estate than the larger systems in operation elsewhere in the world. Having a system like this in the UK is important, as it means we no longer need to transport samples abroad and can therefore avoid competition with other work at international facilities. Due to the UK's nuclear legacy, there is a lot of land quality research to be done. It makes a lot of sense for us to have a domestic facility, rather than shipping sample material and work to places that may have different national priorities.
Please note, this article will also appear in the ninth edition of our quarterly publication