According to the Minister of the Environment and Climate Change, Canada is prepared to become a reliable provider of critical minerals to its international allies, including Japan.
Deemed essential by the G7 countries, critical minerals are needed to meet climate goals and energy security targets.
Now, Canada has signed a joint action plan with the US in order to secure supply chains for these essential commodities. The country also has similar agreements in place with Japan and the European Union.
The growing need for critical minerals
Speaking in Japan, where he will take part in a G7 ministerial meeting on climate change, Steven Guilbeault, Canada's Minister of the Environment and Climate Change, said: "We view this resource as being very strategic, not only from an economic point of view but also from a security point of view."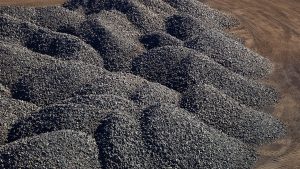 The meeting, which is part of Japan's G7 presidency this year, will take place from 15-16 April in Sopparo. It is set to discuss the growing importance of critical minerals for the clean energy transition. Moreover, it will be stressed that economic and security risks caused by vulnerable supply chains and monopolisation must be prevented while making this transition.
Ensuring economic security
The market for critical minerals, which are used to make the electric vehicle batteries that are central to developed nations' goals of decarbonising, is dominated by China. Russia is also a major player in this sector; however, the country's invasion of Ukraine last year could provide major security risks.
Last year, Canada requested three Chinese-based companies to sell their stakes in Toronto-listed lithium explorers following a national security review. Guilbeault stated that this was for "strategic security reasons."
The three companies ordered to divest their investments are Sinomine (Hong Kong) Rare Metals Resources Co Ltd, Chengze Lithium International Ltd, also based in Hong Kong, and Zangge Mining Investment (Chengdu) Co Ltd.
The Canadian government ordered the divestiture after 'rigorous scrutiny' of foreign firms by Canada's national security and intelligence community, Industry Minister Francois-Philippe Champagne said in a statement.
He added: "While Canada continues to welcome foreign direct investment, we will act decisively when investments threaten our national security and our critical minerals supply chains, both at home and abroad."
Guilbeault concluded: "We have a lot of those critical minerals, we have almost all of them in Canada with a few exceptions. For example, we can become a reliable provider of these resources or products for our international allies like Japan."