As more electric vehicles hit the market, researchers at Argonne National Laboratory are working to understand and strengthen battery supply chains.
Electric vehicle (EV) adoption is beginning to take off, and scientists and policymakers want to know how battery supply chains will accommodate and reinforce increasing demand. A new wave of investment in battery development and manufacturing of next-generation EV battery packs will help America hit the goal of roughly 10 million new EVs sold per year by 2030.
When people think about scientists working on these batteries to support a decarbonised future, they might imagine men and women working in laboratories to develop new chemistries. That is part of the story, but not all. What happens next? Where are these batteries produced? Does the United States have enough production capacity to support widespread EV adoption? And once the batteries are made and put into cars, how do we know whether we have enough charging stations, in the right places, to keep them running?
Scientists at the U.S. Department of Energy's (DOE) Argonne National Laboratory are trying to answer these and other questions about battery supply chains.
Research trends in EV manufacturing and adoption
In a series of new reports, Argonne researchers have studied trends in EV manufacturing and adoption, analysed battery supply chains, and determined the impacts of more widespread EVs in terms of displaced petroleum consumption and greenhouse gas emissions.
Dave Gohlke, Energy and Environmental Analyst at Argonne National Laboratory, said: "We are beginning to see EVs really gain a broader foothold in the market, and this trend will only accelerate throughout the remainder of the decade.
"From creating thousands of new American jobs to helping to decarbonise our country and combat the effects of climate change, the effects of increased investment in and adoption of EVs will help shape our economy and our environment."
According to Joann Zhou, Argonne's Interim Director for the laboratory's Systems Assessments Center and Group Manager for Mobility and Deployment, the 2022 Inflation Reduction Act provides tax incentives for domestically produced EVs that are designed to promote an American EV manufacturing pipeline.
Argonne researchers have long tracked EV sales, as well as announcements of new investments in battery and EV manufacturing.
"For every EV manufactured in the US, we have been asking, 'who made the battery and where,' and 'who assembled the car and where,'" Gohlke added.
According to Gohlke, since last year there has been roughly one new announcement of new developments in battery supply chains or an EV manufacturing project every few days, a dramatic increase even since the beginning of the pandemic.
"A lot of these announcements are substantial in terms of the dollars being allocated or the number of jobs that these companies plan to fill," added Argonne postdoctoral appointee Xinyi Wu.
Gohlke explained that Argonne's chief goal is to supply DOE and others with information about the impacts of accelerated EV manufacture and adoption, stating: "We're very interested in the number of jobs that all of this investment will create because that is easy for people to relate to, and we can also make a quantitative analysis of the potential gasoline and greenhouse gas reductions."
Battery manufacturing facilities
In order to help reduce the costs of producing EVs, companies are tending to co-locate battery manufacturing facilities in states that contain vehicle assembly plants to build solid battery supply chains.
"The EV community and automotive manufacturers have done a lot of thinking as to how to most efficiently build these vehicles," Zhou said. "Where there have been major investments in this technology, a 'battery belt' is emerging."
Battery cell plants totalling over 1,000 gigawatt-hours of total capacity have been announced in North America, with Michigan, Kentucky, and Tennessee each supplying over 100 gigawatt-hours of capacity by the end of the decade. This is enough battery capacity for more than 10 million vehicles per year. Georgia, Nevada, Ohio, California, and Arizona would also be important contributors.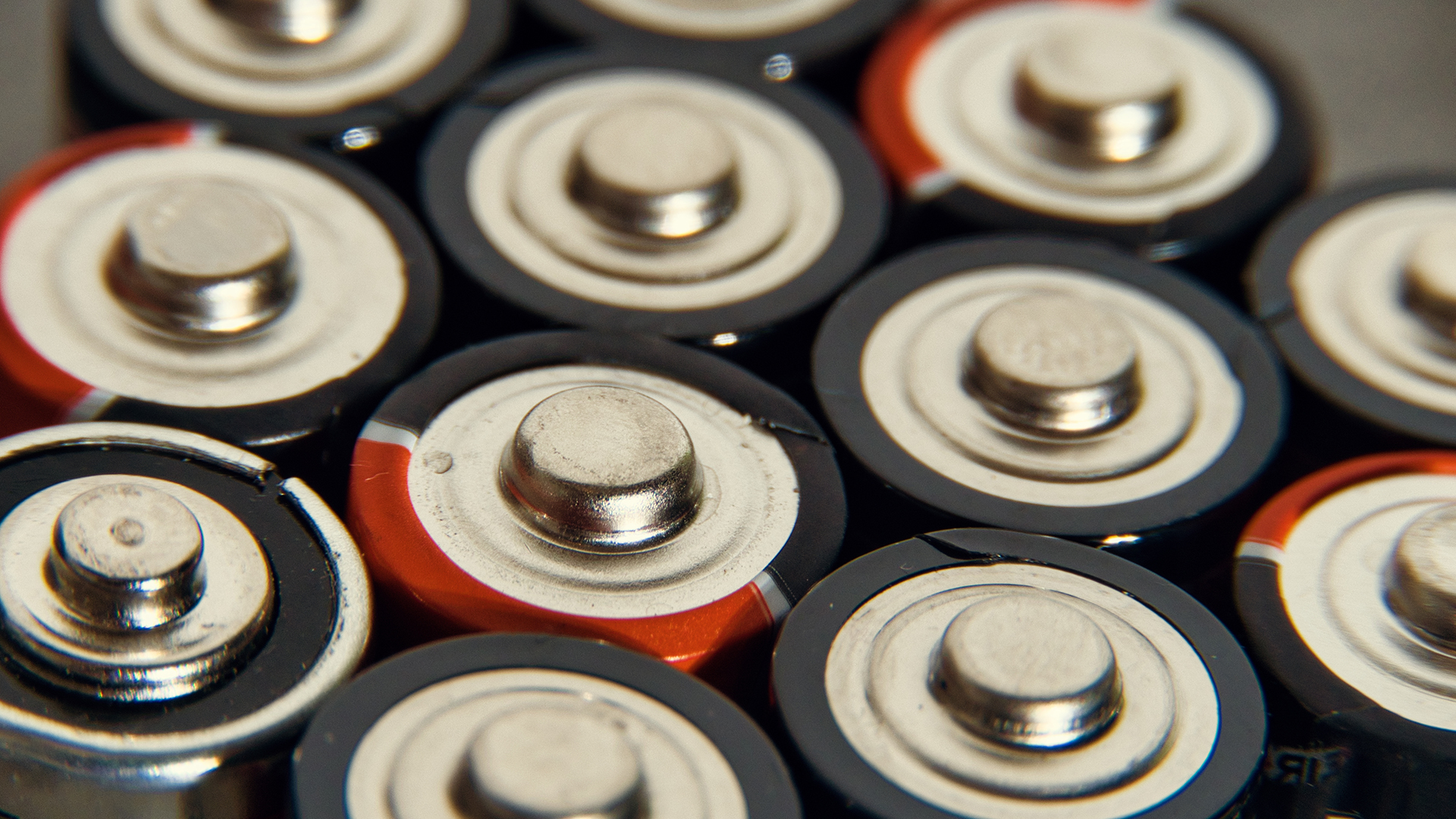 In total, domestic EV battery manufacturing capacity will increase by almost 20-fold between 2021 and 2030, according to a November 2022 Argonne report.  A map on the DOE website based on Argonne's work shows the locations of new US battery supply chains and manufacturing investments.
In addition, Argonne is tracking the critical minerals needed for these batteries, identifying dozens of mines which are being considered as sources for extraction. Zhou also pointed to battery recycling as a way to domestically obtain critical materials needed for new batteries. "Argonne has a long history in battery recycling, and our efforts there could fit in nicely in helping to secure battery supply chains," she said.
Critical materials to further battery supply chains
Electric vehicle batteries contain many valuable minerals and materials. The US currently does not produce enough of these minerals and materials to manufacture EV batteries without relying on imports. The demand for critical battery components, such as lithium and graphite, is projected to increase by as much as 4,000% in the coming decades. If this problem is not addressed, it could limit the development and adoption of clean energy battery technologies and supply chains.
In another series of Argonne reports, scientists are analysing the US effort to move away from the use of critical materials produced in far-off – and geopolitically sensitive – countries.
These reports delve into 12 areas where the US needs to ensure the availability of materials for clean energy sources such as lithium-ion batteries. Some of these materials are precious metals used in batteries for electric vehicles and electricity storage on the grid.
Experts from Argonne, other federal agencies, DOE national labs, universities, and the private sector collaborated on the supply chain deep dive assessment reports, which were produced in response to the 2021 Executive Order on America's Supply Chains. DOE tapped Argonne for its expertise in rare earth supply chain analysis, battery technologies, hydrogen energy, and other pertinent areas.
Braeton Smith, a principal energy economist at Argonne who led the lab's cross-cutting research contributions, said: "We need a well-diversified and secure supply of critical materials to meet our decarbonisation goals.
"That requires us to look across the entire energy industrial base to identify potential shortages or disruptions."
Additionally, to build bridges across the battery ecosystem, in 2021, Argonne announced the creation of Li-Bridge − a public-private alliance committed to accelerating the development of robust and secure domestic battery supply chains for lithium-based batteries. Li-Bridge is focused on bringing key stakeholders together to improve the lithium battery supply chain and marks the first collaboration of its kind in the US battery industry.
A report from Li-Bridge published in February 2023 included 26 recommended actions to bolster the domestic lithium battery industry. Underscoring the need to stabilise policy and spur investment, key recommendations in the report include a buying consortium for raw energy materials, developing a system of shared pilot lines to speed the commercialisation of new battery technologies, making significant additional investment in battery industry workforce training, and enabling permitting reform.
According to the report, the US will not achieve complete lithium battery supply chain independence by 2030, but it estimates the country can capture 60% of the economic value consumed by domestic demand for lithium batteries by that year, generating $33bn in revenues and creating 100,000 jobs.
Convened by DOE and managed by Argonne, Li-Bridge is spearheaded by three industry trade groups — NAATBatt International, the New York Battery and Energy Storage Technology (NY-BESTTM) Consortium, and New Energy Nexus — with active involvement from DOE national labs and Boston Consulting Group. The  Li-Bridge report is a result of a collaboration of more than 40 companies, spanning market leaders and startups across battery supply chains, including automotive, advanced battery, mining and chemical, and electric utility sectors.
Please note, this article will also appear in the fourteenth edition of our quarterly publication.