CERN has run a quantum science and technology workshop for high-school students to nurture the next generation of talent in the quantum field.
Hosted earlier this month, the quantum science and technology workshop invited 30 students – aged between 15 and 18 – from local schools in France and Switzerland.
The event provided world-class insights into all aspects of quantum science and technology. It was jointly organised by CERN's Quantum Technology Initiative (QTI) and Finland's QPlayLearn team following World Quantum Day 2023.
Promoting early quantum-physics education is essential
Alberto Di Meglio, the coordinator of the CERN QTI, believes these workshops will be critical for ensuring the long-term success of the quantum sector.
He said: "Promoting early quantum-physics education is essential to ensure that we can form a generation of researchers and engineers that is able to develop and use quantum technologies in the future.
"By allowing students to explore topics that are new or supplementary to their curriculum, in a way that is both accessible and interesting to them, we help build the quantum experts and quantum ecosystems of tomorrow."
What did the quantum science and technology workshop cover?
Su Yeon Chang, a doctoral student in quantum computing at CERN, started the quantum science and technology workshop with a lecture about the fundamental concepts of quantum computing and the industry's challenges.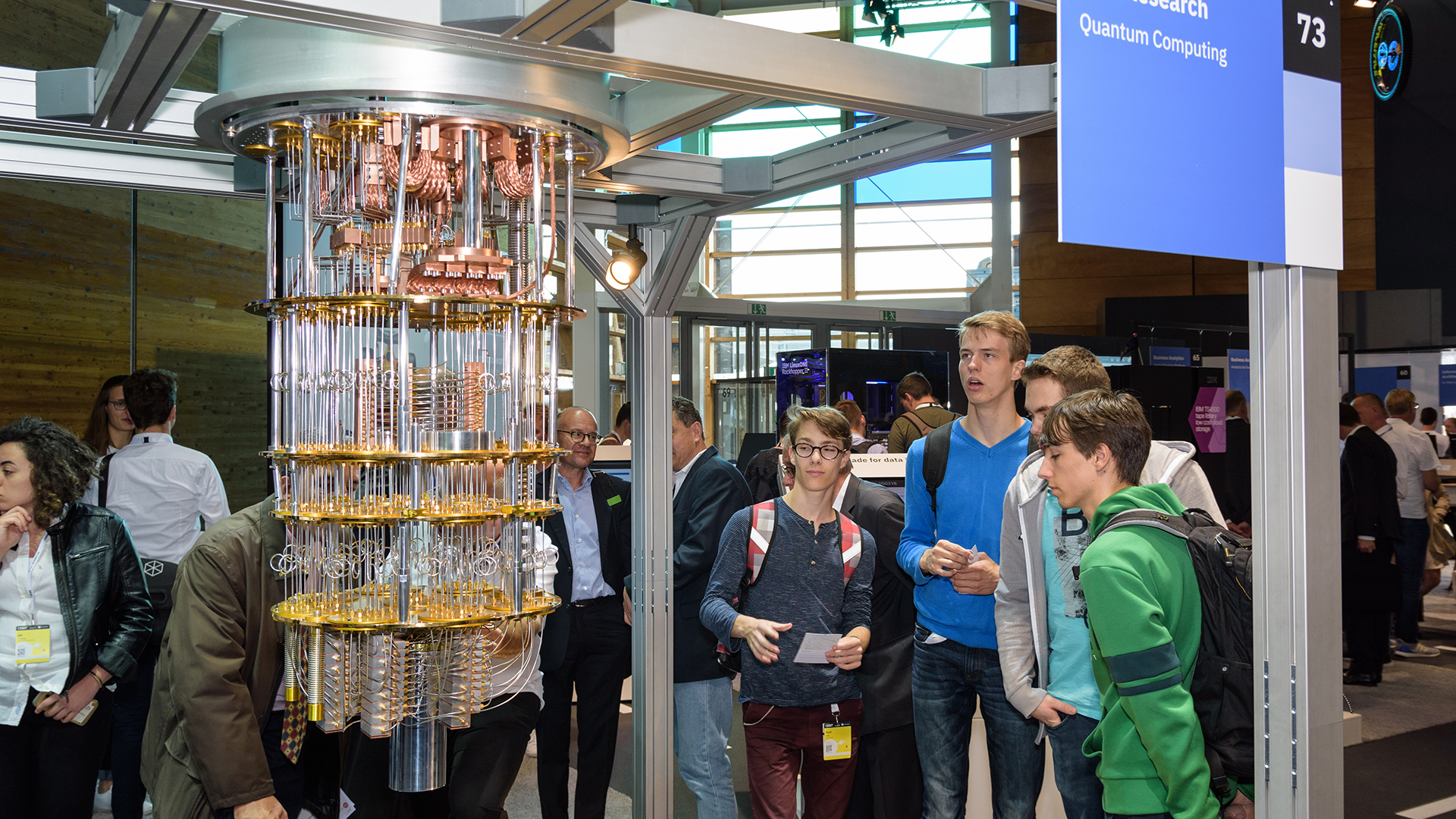 This was followed by an interactive "Learn-by-Play" where the students were split into groups of three for a tournament.
The participants rotated through seven quantum-game stations and earned points based on the number and difficulty of the games' levels they completed.
The seven games all corresponded to an important aspect of quantum physics, including:
Quantum states;
Quantum superposition;
Quantum entanglement; and
Quantum tunnelling.
The students gained crucial quantum knowledge
Through playing the games, the students developed their understanding of the field and, through supervision at each station, were able to ask questions and refine their knowledge before moving on to the next game.
William Schwager, a student from the Collège Sismondi in Geneva, commented: "We learned a lot in just half a day, starting with a lecture and continuing with fun and interesting games.
"I would certainly recommend this event to anyone who is interested in science."
The three winning teams at the end of the quantum science and technology workshop were awarded certificates, and quantum-themed giveaway items were given to each participant to drive future participation in the subject.