Innovation News Network's International Editor, Clifford Holt, spoke to Roxane Feller, Secretary General of AnimalhealthEurope, about some of the challenges and opportunities facing animal health in Europe today.
A not-for-profit body representing both corporate members and national animal health associations in Europe, AnimalhealthEurope is the association representing manufacturers of animal medicines, vaccines and other animal health products. It represents both innovators and generics alike, as well as large, medium-sized and small companies, and its membership covers 90% of the European market for animal health products.
The organisation's Secretary General, Roxane Feller, spoke to Innovation News Network's International Editor, Clifford Holt, about areas such as the shift to disease prevention, animal resilience, and earlier diagnosis, the policy landscape, and new technologies in the sector, amongst other things.
What would you say are the main challenges in terms of animal health in Europe today?
There is really only one: constantly being ready for or aware of emerging diseases. These can be new diseases, such as COVID-19 mainly impacting human health, but also existing ones that may be spreading or which are now having a more significant impact because of things like climate change. African swine fever which only affects animals is a good example here: as its name indicates, it originates in Africa, but it is also posing a threat to pig farming in Europe.
Does that mean that Europe needs to increase its vigilance and monitoring efforts, or take a more preventative approach? Or perhaps both?
It is essentially impossible to predict what will happen. Sometimes, we are able to see certain disease coming because we have been monitoring them. But there are others that, unfortunately, slip under the radar and, like African swine fever, we are unable to prevent further spread as a vaccine is not immediately available.
That being said, Europe is doing a very good job in terms of epidemiology, with a strong surveillance system in place to keep us informed. For example, lumpy skin disease spread to Europe from Africa a few years ago, but thanks to both vigilance and vaccine use, we managed to stamp that out via dedicated campaigns. And here it is important to note that our companies are not only producing in Europe for Europe; many of them have a global outreach, and so it is not unusual for a European company to develop vaccines for a disease occurring in Africa. This meant that vaccines for lumpy skin disease previously developed and approved for use in South Africa, were approved for use by the European Commission, under emergency conditions, when the disease spread to Europe.
Clearly, then, what we do here in Europe has an impact all over the world and vice versa. The same goes for disease; diseases know no barriers, and that is true also for diseases that affect both humans and animals.
What are your thoughts on the current EU policy landscape with regards to animal health? How would you like to see this evolve? And in terms of what happens in Europe affects the rest of the world and vice versa, does there need to be more co-operation in terms of sharing data etc. between Europe and the rest of the world?
Contrary to human health, animal health is in the remit of the European Commission, which means that we rely quite heavily on their decisions. The EU has identified, for example, so-called 'notifiable diseases' that must be declared by farmers, such as foot and mouth disease, for example. Furthermore, not only do the farmers have to declare it, but there is also legislation that explains how the disease is to be tackled – by isolating the farm etc. There are very detailed rules contained within EU legislation to ensure that the disease is contained and eradicated. And, of course, should livestock need to be culled then the farmers may be compensated (although compensation remains a national decision).
There is always room to improve our animal health management approach, of course. And in this sense the revision of the 15 year old legislation on veterinary medicines is a very positive development. The new legislation will enter into force in January next year and there are certainly some improvements.
One of the main barriers to innovation for the animal health industry is red tape, especially when the rationale behind it is not properly understood. This places an extra administrative burden on activities and essentially stifles innovation. We of course understand that the European Medicines Agency (EMA) needs to ensure safety, but it is important for companies to have a predictable process in place. The aforementioned legislation does go some way towards providing this – changing these rules much more frequently via more frequently updated legislation would be worse than having stronger rules that do not change for years, even if they are not perfect.
We used to spend 10% of our annual turnover on R&D, but we soon realised that a significant portion of that was actually being spent on administrative activities. Hopefully, we will see that being decreased in the updated legislation. And that will mean that we will be able to bring new products to the market thanks to this decrease in red tape, and we hope that this will also go some way to reversing the decrease in innovation that we have seen in some of our segments.
Antimicrobial resistance (AMR) and the (over) use of antibiotics in agriculture has received significant attention in recent years – in terms of, for instance, antibiotics being administered as a growth agent. How do you believe this can be (better) addressed?
There is a lot of misunderstanding – which is often the result of misinformation – around the use of antibiotics in the agriculture sector. Antibiotics have not been used as growth agents since 2006, and that ban is applied and enforced.
There is also the argument that antibiotic use in the human population simply cannot be compared with use in the agriculture sector, quite simply because many animals are much larger than humans, and therefore require much higher doses. As such, if the volumes used are compared it is always going to look like too many are being used to treat animals, when that is not the case.
Another issue concerns perceptions around antibiotics entering the human food chain by eating meat from animals that have been administered with the drugs. This is also a myth. If an animal is given antibiotics to treat an illness, then there is what is known as a withdrawal period, during which time the farmer cannot sell the products or the animal itself; the animal cannot be slaughtered and enter into the food chain until this period has expired, by which time harmful antibiotic residues would no longer be present.
Regarding antimicrobial resistance, there is very little reporting of bacteria that are resistant to the antibiotics that are administered in the animal sector.
Antibiotics are only given to animals when they get sick. And, of course, farmers do not intend for their animals to get sick, it is simply something that can happen, despite any precautionary measures that can be taken, just as is the case with humans.
A further myth that we can perhaps dispel relates to the idea that extensive farming can have a much more positive impact on the animals in comparison to intensive farming, which is not automatically true. What is true is that if a farming system is of higher density and one animal gets sick, then there is a bigger chance that this illness will spread. But, at the same time, it can also be easier to cure those animals.
New technologies are now coming to market that have the potential to play a key role here. For instance, methods of identifying one sick animal much sooner than was previously possible have now been developed, enabling that animal to be quarantined away from the others to avoid contagious propagation of the disease.
At AnimalhealthEurope we have been active in the area of antimicrobial resistance for a number of years and have, amongst other things, created the European Platform for Responsible use of Medicines in Animals, which is 15 years old. We also completely support the list of antibiotics that are reserved solely for human use that is being drafted as a result of the EU's new legislation.
The amount of antibiotics used for animals has drastically reduced in recent years – we have seen an average drop in antibiotic sales of 34% since 2010 (although there are a couple of EU member states who have reduced their antibiotic use by 50% over the past ten years). This is great progress.
A final point that should also be underlined is that 75% of the cases of antibiotic resistance comes from hospital or healthcare associated infections, a significant figure that is often overlooked.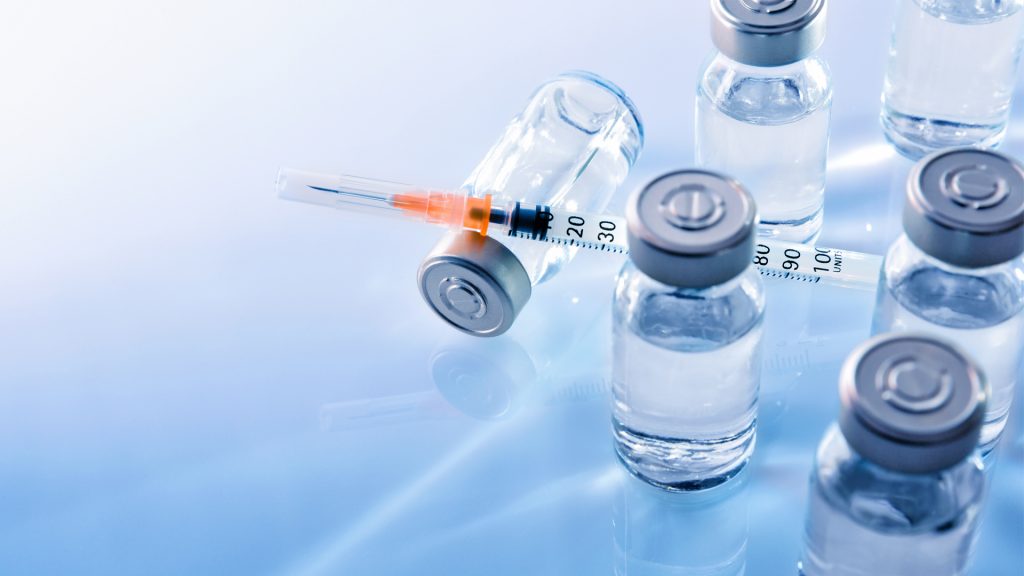 Your focus is increasingly shifting to disease prevention and animal resilience as well as earlier diagnosis. Can you tell me more about that?
One of our mottos is 'prevention is better than cure', and any company of ours has the remit to try to prevent. Of course, we can encourage farmers to employ biosecurity measures, but it is impossible to be 100% effective, and so curing a disease is always going to be necessary, too.
There has been a huge shift over the past six years that I have been the Secretary General of the association. When I first joined, I learned that there were two things that could be done: either prevention or cure. Prevention was, from our point, achieved via vaccines or parasiticide; and cure was achieved by administering antibiotics to sick animals. Things were much more binary then than they are now.
We have now shifted to a 'more than medicines' approach', with 'medicines' referring to our basic products. In light of this, it is quite impressive to see how our companies have expanded their portfolios to really become health companies, rather than pharmaceutical companies. As the representative voice for these organisations, it is great to be able to put forwards an holistic approach that focuses on the animal in its entirety, rather than about a pharmaceutical product.
Some of our companies are also now offering diagnostics tools to aid animal health management, as well as genomic testing which can be used to identify the profile of an animal to see whether it is susceptible to a certain disease. This will essentially enable personalised medicine for animals. Finally, some of our companies are also developing new technologies to improve animal nutrition.
Put together, these technologies form what is known as 'precision livestock farming' – a concept originally employed in the arable farming sector, where, for instance, a pesticide could be applied to an individual plant, rather than sprayed over the entire field.
Indeed, in the animal sector we are now able to use digital monitoring tools to provide more targeted care. For example, one such tool monitors sounds on a farm. Such locations are, of course, considerably noisy, and yet this system can actually pinpoint a cough down to the exact pig, meaning that animal can be treated without the need of treating all of the others, too. Furthermore, this tool has also meant that treatment can be administered up to two weeks earlier than in normal situations.
Alongside these new technological developments, how would you like to see innovation in animal medicines and vaccines being better supported in Europe?
There is always room to call for more support. Yet, it is important to discern what it is that is making a given situation more difficult: is it the science behind, say, developing a vaccine for a disease such as African swine fever? Or is it the regulatory environment and an excess of red tape?
If it is the science, then, unfortunately, we are destined to encounter many such instances where our efforts are continually frustrated. However, that is not to say that we will not be successful in the end. Indeed, vaccines are now being developed for African swine fever with some currently being tested. But, of course, the path through clinical trials to the marketplace is a long (and expensive) one, and so these things always take time.
If it is policy and red tape, then certainly the bureaucracy needs to be reduced, and things like the fast track procedures in case of an outbreak can really help in terms of reducing the number of administrative requirements.
It is never the system as a whole that needs changing; rather it is some of the smaller elements than can cause the largest disruptions. That being said, there is a need for an evolution of the system at large due to the fact that, in the beginning, medicines for both humans and animals were treated in the same way. Something of a hangover still exists from this in terms of some of the requirements that were for human use are still being applied to medicines for animals, where restrictions do not need to be as strict. As such, we are continuing to work to separate these two spheres.
In terms of research funding, we do not feel we received enough attention under Horizon 2020 and are hopeful that this will change under Horizon Europe, and I know that, because this is a policy area that the EU can work on, the European Commission is very much aware of the need to ensure animal health in Europe – at least as regards farm animals, as companion animals are not covered here.
While I would, of course, like to see more support, that is not to say that things aren't progressing well, because they are. We are working very well with our members and identifying the sector's needs.
Out of the diverse areas where we do receive support, perhaps a little more emphasis could be placed on basic research. Similarly, we would not only like to see more financial support, but also support in terms of acceptance and public recognition from the EU institutions. That is, there are numerous new technologies currently employed in the development of vaccines – we are, for instance, seeing mRNA vaccines, DIVA vaccines, and so on – and yet there can sometimes be a hesitancy on the part of both the general public and even from policymakers regarding when and if these new technologies should be employed, and that is something that needs to be addressed.
How do you anticipate the work and role of AnimalealthEurope will evolve moving forwards?
A continued priority for us is to dispel the myths and misunderstandings that currently exist – some of which we have discussed today. We are fortunate not to have to tackle that challenge alone: we are part of the platform called European Livestock Voice which was established to challenge these myths.
In addition, as I have already mentioned, we have seen a significant shift in the approach being taken by our industry, and so while we will, to a certain extent, continue to do business as usual – with regards to vaccines, antibiotics, and parasiticides, etc. – we will be embracing the new digital age, particularly when it comes to developing new digital tools for applications in areas such as hygiene and the reduction of animal diseases.
We have already discussed connected health, integrated solutions, and effective data use, and these things are the three generic pillars that we will be focusing on moving forwards. It is crucial that we capitalise on the momentum that we are seeing now in Europe, and the message from me to our members is that the future is now, and it is very complex and new for many of us in terms of the political and scientific environment.
Roxane Feller
Secretary General
AnimalhealthEurope
+32 2 543 75 60
r.feller@animalhealtheurope.eu
Tweet @animalhealthEU
www.animalhealtheurope.eu
Please note, this article will also appear in the sixth edition of our quarterly publication.