CowManager is the best option to measure cow performance and achieve a successful and sustainable future in global dairy farming.
Why spend hours on a daily task when CowManager can do it for you in just a few minutes? Or miss out on family time when you can easily check how your herd is doing, wherever you are? CowManager believes that being in control does not have to be difficult. With our smart yet simple accurate alerts, you can proactively take charge of your business.
Dairyman Brett Membrey from Australia has said: "We were spending six to seven hours a day heat detecting during milking, instead of 10 minutes a day with CowManager – and now we are getting it right."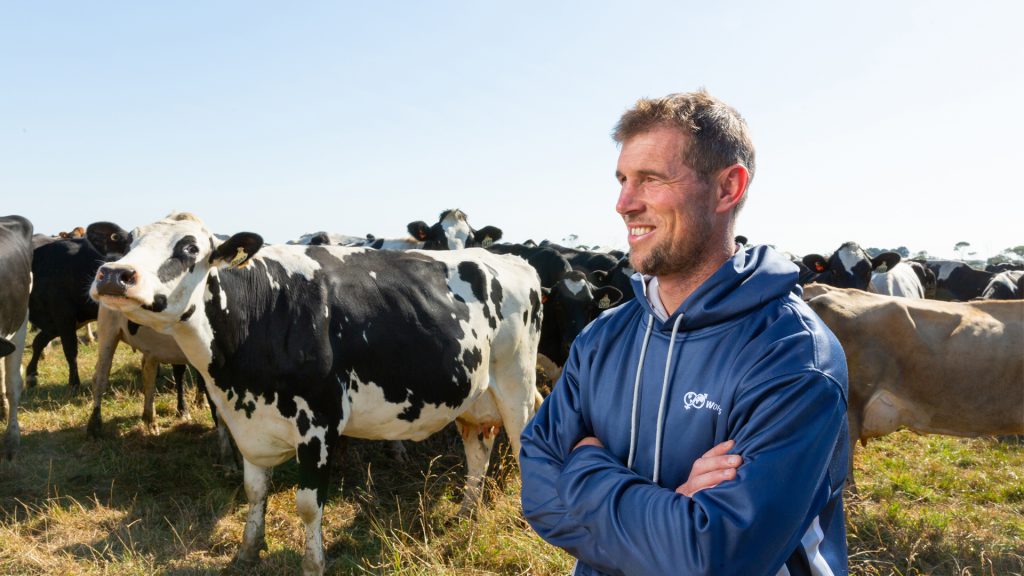 More insights, better results
Since CowManager's Health and Fertility modules were introduced, Membrey's dairy management has improved, with more cows becoming pregnant, and earlier. He chose the CowManager system because of its simplicity. "CowManager is simple to use and very accurate. Taking the focus away from heat detection means staff can now focus on mastitis detection, which is both labour-saving and cost-reducing," he said. Membrey prefers CowManager to other cow monitoring methods – and he is not the only one.
Marcus Hollmann, a nutritionist at Standard Dairy Consultants LLC and a consultant for Summit Farms (USA), is a fan of the Nutrition module: "I really like the outstanding graphs. They capture not only the snapshot of the herd today, but also let me view changes over time very quickly, comparing eating and rumination times. CowManager is a tool in our toolbox to respond quickly, finetune the cows' diet and essentially make the dairy more profitable," he said.
Valuable time for fun and family
Data-driven farming not only provides more control and insights; it allows dairymen to take time off – especially when needed most. Michael Johnson in the USA said: "When we had our fourth child, thanks to CowManager I was able to stay at the hospital with my wife and newborn and still keep an eye on our cows back home. I was confident CowManager would notify me of any cows in heat or cows feeling ill. What an incredible feeling it is to know I can be with my family, yet still provide the best care possible for my cows."
Since using CowManager, Dutch dairyman Reijer den Hartog has also been able to spend more time with his children and enjoys going on boat trips. "I like that I can now finish work in the barn in the evenings in just 10 minutes. Even when I am out on the water on my boat, I can just check my phone to see if everything is running smoothly back home," he said.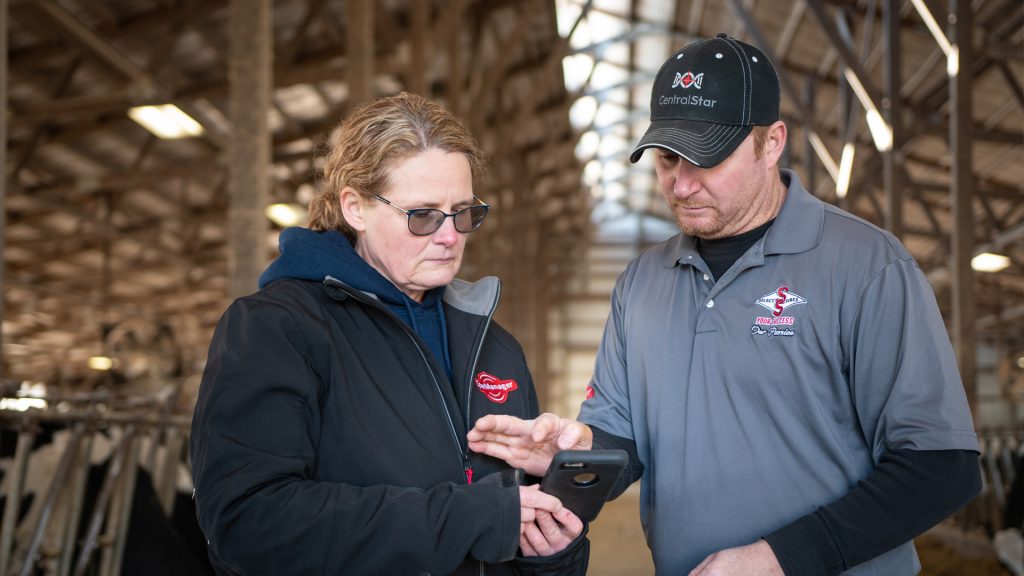 Better for business and herd
Veterinarian Dr Hanna Strodthoff-Schneider believes using data on your dairy is better for your business and your herd's health. She helps dairy farms to sustainably improve their animal health every day. According to Strodthoff-Schneider: "CowManager saves time, allows you to find cows in heat faster, have them pregnant sooner, and allow them to give more milk. It also improves your herd's health. You can monitor how the herd reacts to changes in environment, feeding, and you can make sure sick cows have a much better prognosis."
It is safe to say that actionable insights are changing the dairy business. Increase efficiency, help dairymen be in full control of their business and herd, while saving valuable time and money.
CowManager – 24/7 control over cows
CowManager was developed to provide farmers with real-time information about a cow's health, fertility and nutritional status. It is an essential system in professional farm management, making farmers' lives easier by finding cows in heat and catching sick cows earlier.
CowManager's ear sensors measure the eating, rumination, activity, and ear temperature of cows. By monitoring the cows' condition with a high degree of precision, dairymen will be able to give their cows the attention they need. Using this technology will support them in dairy management, save valuable time and costs, improve the herd's general health, and increase milk production. CowManager is the best option to measure cow performance and achieve a successful and sustainable future in global dairy farming.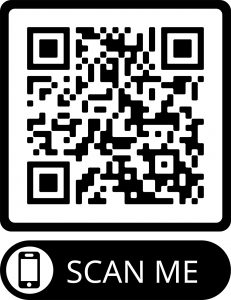 The best way to get to know CowManager is to try it out. Download the free Demo App and check out the actionable insights yourself!
Please note, this article will also appear in the sixth edition of our quarterly publication.