CURRENT AS, Norway's leading charge point management company, outlines how to manage, grow, and operate an entire EV charging business efficiently and cost-effectively.
Norway, a leader in developing, delivering and managing smart solutions for efficient energy utilisation, is also the home of CURRENT AS – a leading European company in the field of charge point management systems for electric vehicles.
According to National Geographic, Norway is the world's greenest nation, mainly through its many hydroelectric power stations that produce around 97% of its energy.1 Businesses have been quick to adapt and recognise that the future lies in renewables while also addressing carbon emissions from transport.
The Norwegian Government intends to ban the sale of petrol and diesel cars by 2025 – a target made easier by incentives such as exemption from the 25% tax rate and road tax. It is no wonder then that Norway is now a leading market for EVs, where, during 2020, 54% of new-car registrations were electric.
The backbone of the country's success lies in the infrastructure to enable this electric revolution. CURRENT AS provide smart charging of EVs to operators, network owners, OEMS, fleet owners and utilities, with everything in between.
Our fully OCPP certified market-leading SaaS makes managing, growing, and operating entire EV charging businesses more efficient and cost-effective.
We have successfully developed all-in-one solutions for e-mobility and smart energy management since 2013. We have now grown into Scandinavia's largest independent electric vehicle Charge Point Management Solution (CPMS), running over 10,000 charging stations and over 50,000 users each month.
The challenges that countries and regions face in their transition to EVs
One of the biggest challenges we are solving for countries and regions is power and grid capacity. When the necessary hardware is in place, we can facilitate the flow of energy both from the grid to the EV battery and from the EV battery back to the grid. This reduces the strain on the grid, and increases sustainability whilst continuously decreasing costs.
The EU's EV charging station target is 1.3 million public charging stations by 2025 and 2.9 million by 2030, and with ten EVs per station, that is close to 3 billion EVs. Imagine the challenges it would bring if they were all being charged at once? That is why the 'two-way power back' solution is so vital to maintaining grid operations.
Norway's hydroelectric infrastructure provides 97% of energy, whereas in Europe, i.e. Germany and the UK, they rely mainly on gas and fossil fuel. The amount of electricity going to homes and the size of grids in the UK and Germany is much smaller than, say, in Norway. Therefore, a single EV will significantly impact the grid's capacity than it will elsewhere, like Norway.
An exciting proposition is to supply the grid with energy during peak hours from the EV battery. This is known as vehicle-to-grid (V2G) and is the future of smart charging. Smart charging is about optimising (controlling how, when and how much) the power that goes to the vehicle.
Thankfully, this proposition is now a reality, though still in its infancy. CURRENT has been testing this technology since 2019 in Norway to reduce the carbon footprint for public buildings; together with the Norwegian giant Statsbygg (in collaboration with Multiconsult), we have been researching innovative energy technologies and how to integrate EV car batteries into the power grid.2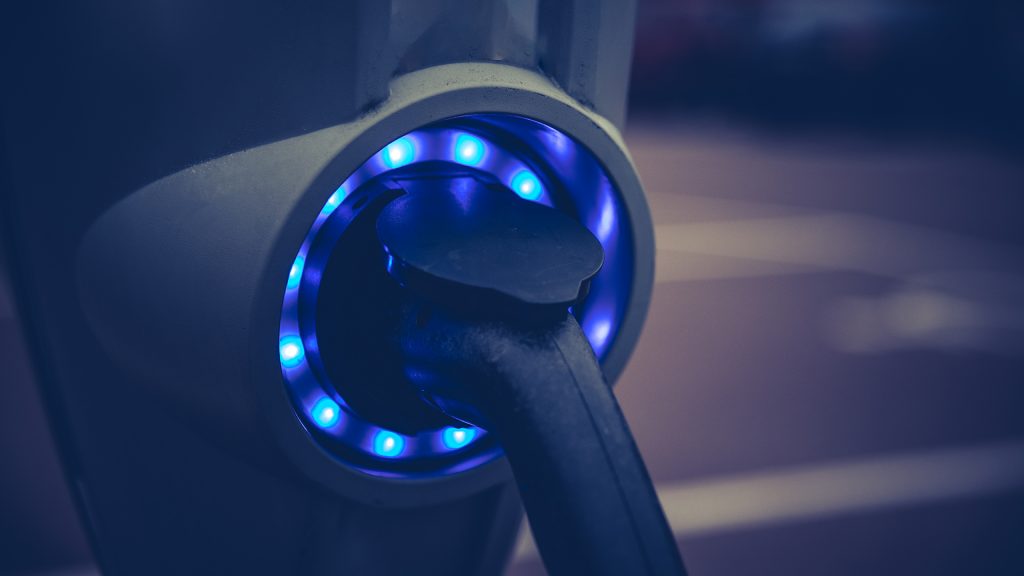 The challenges of building an EV charging network
Our team at CURRENT grapples with the challenges of successfully building an EV charging network daily, especially when working with clients on new features. At CURRENT, we believe the challenge we are solving is to help our clients continuously optimise their EV operation towards profitability and efficiency. We do this by helping to reduce their operational costs and increase the uptime of their charging points; originally started as an eMSP and CPO solution for the EV drivers and pivoted to a software-only solution for B2B. Although, we do still focus on providing the end-user with the best possible experience.
All CURRENT charge points go through a rigorous certification process. We test for OCPP compliance and carry out our own additional tests. We do this to ensure the chargers can deliver the functionality the firmware supports. This ensures a reduction of operation costs with efficient hardware while not overpromising functionality on hardware.
Our SmartCharge platform has four modules, available together or standalone, including operations management, payment solutions, energy management, and an EV driver app.
Features for each include:
Operations Management: remote operation of charging point management including real-time reporting, update of firmware and resolving charging issues, of which 80% can be dealt with remotely;
Payment Solution: complete billing, invoicing (inc. VAT), custom charge plan capabilities to help maximise and drive-up revenue;
Energy Management: load balancing to reduce and control energy and capital costs 24/7; and
EV Driver Apps; providing the best possible experience for end-users to locate, charge and make payments for the power.
The Open Charge Point Protocol (OCPP) – achievements and benefits
CURRENT is part of the Open Charge Alliance (OCA). The OCA created The Open Charge Point Protocol (OCPP), the EV industry-standard open-source protocol for communication between hardware, the charging stations, and the software Charge Point Management Software (CPMS).
We joined the alliance as we believe in the continuous development and evolution of the market, especially as it is all about the EV driver and keeping them happy. The lifespan of a charging station is expected to be around ten years, and as more are installed to keep up with EV charging demands, and as the industry grows, so will the development of charging station technology. Therefore, we need these chargers to be as relevant in ten years as they are today.
Future-proofing charging stations and running them alongside multiple CPM models would only be possible through open-source communication protocols. If you invest in a charging station that does not support OCPP, your customers may not be able to take advantage of new and better solutions in the future.
Choosing the proper charging infrastructure should give you the most significant level of control. Chargers should be managed directly through OCPP, simplifying operations and maintenance, and ensuring clear and easy division of responsibilities among installers, operators, and manufacturers. Open communication standards and independent EV charging services should be the common goal of the EV charging industry. It allows customers to make their own choices regardless of the vendor. So I recommend to anyone planning to invest in a charging station to look for a manufacturer who is a member of the Open Charge Alliance (OCA) or that offers OCPP-certified chargers.
New developments for Charge Point Operations?
We see roaming as a core component for any company looking to scale their Charge Point Operations successfully. CURRENT already supports roaming between our CPO networks. As a CPO, you want to maximise revenue from each charger point, and who charges should not matter. The objective is to drive revenue, and as long as your chargers are online, you want them charging.
CURRENT already has the ecosystem, and we believe opening it up to our clients reduces roaming costs while providing the largest possible audience for them, all while ensuring continuous charging.
References
2. www.current.eco/resources/articles/current-installs-norways-first-vehicle-to-grid-installation
Please note, this article will also appear in the eighth edition of our quarterly publication.