Cornish Lithium's Corporate Development Manager, Neil Elliot, outlines how they are developing commercial lithium production for Cornwall and the UK; an essential element for the country's decarbonisation ambitions.
Cornish Lithium is working to establish a new sustainable and environmentally responsible industry in Cornwall, UK, producing lithium and other battery metals. This will provide the foundation for a battery manufacturing industry that is considered essential to the UK's transition to renewable energy, electric vehicles and battery power storage. The creation of such an industry will contribute to the UK Government's stated goal of decarbonisation through clean growth and a transition to a green and circular economy.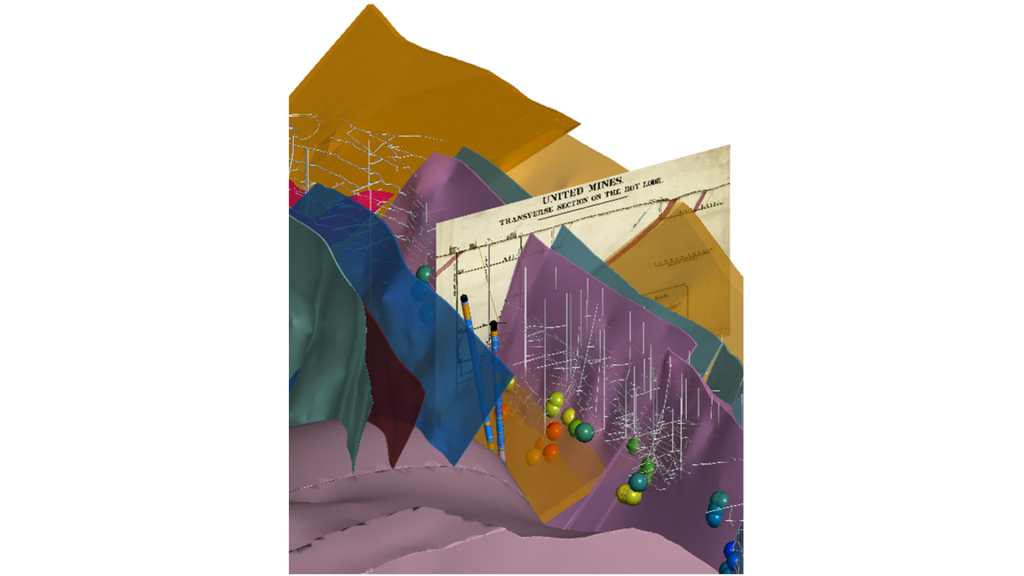 Geothermal potential
Lithium was first discovered in 'hot springs' in deep Cornish mines in 1864. Historical records indicate the presence of lithium-enriched geothermal waters circulating naturally within permeable geological structures across large areas of Cornwall. These geological structures, known as 'faults', cut across the entire region and the lithium enriched waters within them can be accessed via boreholes drilled from the surface.
Once the lithium enriched water has been pumped from these boreholes to the surface, lithium compounds can be extracted using newly developed, environmentally responsible, Direct Lithium Extraction (DLE) technologies. In addition to extracting the lithium, heat from the water can also be used to provide low-carbon regional heating for housing and industry. In this manner, Cornish Lithium expects to produce battery quality lithium chemicals and associated heat energy, thus reducing the carbon footprint of the battery raw materials supply chain. Having demonstrated that such an industry is possible, the company is now conducting widespread regional exploration across Cornwall and plans additional drilling during 2022.
United Downs
Between 2017 and 2019, Cornish Lithium collated information from historical Cornish mining archive data and consulted former Cornish miners to build a comprehensive 3D subsurface model of the area. This exploration work identified United Downs as the best test site location for drilling and extraction of lithium-bearing waters.
Cornish Lithium began drilling in November 2019, completing two boreholes to approximately 1km below the surface, targeting lithium enriched waters in permeable subsurface structures. Innovative sampling methods were developed to isolate individual permeable structures proving that such structures did contain lithium-enriched geothermal waters. The drill programme successfully identified the presence of many more permeable structures than were initially anticipated.
The DLE pilot plant
Through a 90% owned joint venture, GeoCubed Ltd (GeoCubed), Cornish Lithium is now building a pioneering pilot DLE extraction plant at its geothermal waters test site at United Downs. The GeoCubed pilot plant will use cutting edge DLE technology developed by French company GeoLith to recover lithium from geothermal waters. The UK Government has supported this work via the Getting Building Fund and is actively supporting GeoCubed's work to prove the viability of DLE technology.
Our next steps
To advance the company's exploration programme, a new research borehole is planned near Twelveheads, located approximately 1.5 miles from United Downs, targeting permeable structures at depths of up to 1,600m.
The pilot plant at United Downs will be used to trial different DLE technologies during 2022. It will advance understanding of the processes required to produce battery-grade lithium chemicals from Cornish geothermal waters.
Our exploration programme has identified numerous other prospective geothermal project sites across Cornwall, which we aim to further evaluate and progress during 2022. Our work with local businesses will continue to evaluate commercial opportunities to utilise zero-carbon geothermal heat to decarbonise heat supplies.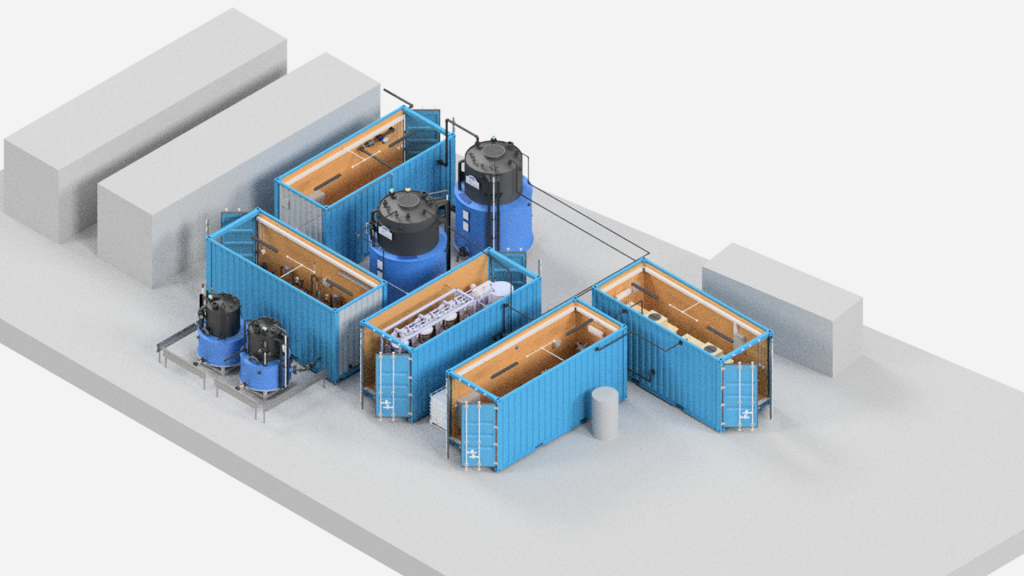 The Trelavour Lithium Project
In addition to its work on lithium-rich geothermal waters, Cornish Lithium is also evaluating the possibility of extracting lithium from granite rock. The Trelavour hard rock lithium project is located in a former china clay pit in the St Austell region of Cornwall. Lithium is known to be present in lithium-rich mica minerals contained within the granite rock.
Cornish Lithium began its exploration programme at Trelavour Downs in 2018. The project location was initially identified following extensive use of historical data that indicated the site had been exploited for lithium during the Second World War. Historical data was combined with modern geological, geochemical, and geophysical datasets to show that the site was prospective for lithium and therefore justified further evaluation.
Drilling and sampling
In early 2020, Cornish Lithium conducted a highly successful drilling programme at Trelavour comprising 40 drillholes for a total of 1,600m. This programme confirmed encouraging lithium grades at depth and allowed the team to define a larger area for further exploration and drilling.
Further drilling, sampling and metallurgical evaluation during 2021 led to the publication of a maiden JORC-compliant Inferred Resource of 51.7 million tonnes at a grade of 0.24% lithium oxide (Li2O). This equates to over 300,000 tonnes of contained Lithium Carbonate Equivalent (LCE), which could support a mine life of 15-20 years. Throughout the programme, Cornish Lithium used the highest international exploration standards, including a rigorous QA/QC procedure, to ensure the best possible sample integrity. Such work is the foundation of any evaluation programme and ensures that the company can now move confidently towards commercial feasibility studies.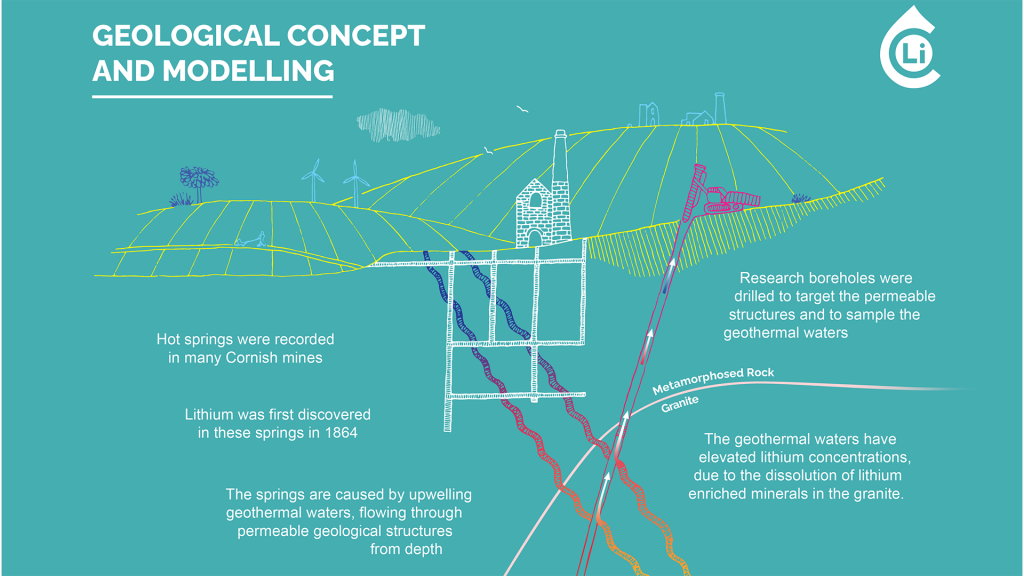 Metallurgical testwork
In parallel to the exploration and drilling work conducted at the Trelavour Project, Cornish Lithium conducted extensive metallurgical testing on material from the Trelavour pit. Such material was evaluated using an established, patented, low-carbon lithium extraction process developed by the Australian company Lepidico. Further testwork successfully produced battery-grade lithium hydroxide, leading to Cornish Lithium purchasing an exclusive licence to use this technology across the St Austell region.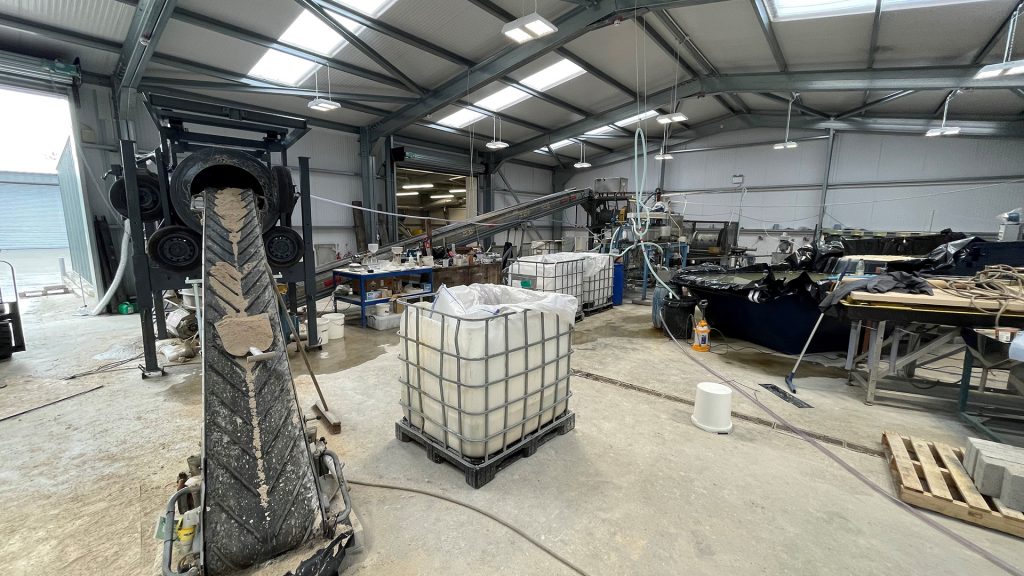 Our plans for 2022
During 2022 Cornish Lithium plans to accelerate feasibility studies to achieve commercial lithium production from the Trelavour project. This work will include the publication of the project scoping study, further metallurgical test work, and the commencement of a full feasibility study expected to be published in 2023. This work will also include constructing demonstration plants for beneficiation and lithium extraction to further refine the processing flow sheet. Subject to the results of these studies, the company believes the project could commence commercial lithium production during 2026, thus establishing a critical new industry for Cornwall and the UK.
Please note, this article will also appear in the ninth edition of our quarterly publication.