American Wind Inc has created a wind turbine system different to anything ever seen on the market. It can bring clean, secure, renewable energy that is finally affordable for companies and utilities to invest in.
The energy industry has been in a state of stagnation for quite some time. We see the same thing done on repeat: 'make it bigger' – bigger solar farms, bigger wind turbines, bigger power plants. Innovation comes in the form of coatings and reducing O&M costs, not real change of thought. This is where a company located in Huntsville, Alabama (Rocket City USA) in the United States is changing the thought process behind producing energy.
What drives innovation?
Innovation is driven in response to a need. In this company's case, the need came in response to one of the worst storms in United States history. On 27 April 2011, the southeastern United States experienced what is simply known now as 'The Super Outbreak'. In a span of 24 hours, 360 tornadoes ripped across the southeastern United States. Alongside all of the devastation caused by such a violent storm was, at first at least, an unseen damage: power production in the US always occurs with large power stations placed sometimes hundreds of miles away from the populous, and while none of these power production facilities were damaged by the storms, hundreds of miles of transmission lines were completely destroyed. This left hundreds of thousands of people without power for nearly two weeks. During that time, Robert Yost, founder of American Wind Inc., was sitting on the back deck of his house with his family. Yost's wife, Shirley, noticed that a pedestal fan that was sitting on the deck was blowing in the breeze, and she asked what at the time seemed a trivial question: "Why can't we harness that power?"
Yost, a design engineer with extensive background in jet turbine technology thought, considered the question and couldn't see a reason why that power could not indeed be harvested. That was the start of the innovation.
Fast forward 10 years
10 years later, American Wind Inc has taken an idea that started on a deck, post-natural disaster, and created a ground-breaking wind turbine technology that does not simply copy what others have done before.
This began with the idea that the turbine must be small and ducted and that each turbine must be able to seamlessly combine power with another turbine. Achieving this required a complete re-thinking of AC generator – common knowledge was that AC generators cannot operate in a series to increase voltage. However, after multiple years of research and development American Wind Inc solved this previous unsolvable problem by developing a new AC generator that the US Patent office described as 'the first truly new generator in 100 years'. This generator was independently tested by a third party, J. A. King Engineering, and was found to have a 95% efficiency from energy input to energy output, which is remarkable as current industry standard generators average between 50% and 60% efficiency. This new generator means that all American Wind Inc products have at minimum a 35% greater output of electricity under identical situations. But what if you can also increase the efficiency of gathering energy from the air, thus furthering the energy product? This was the next step.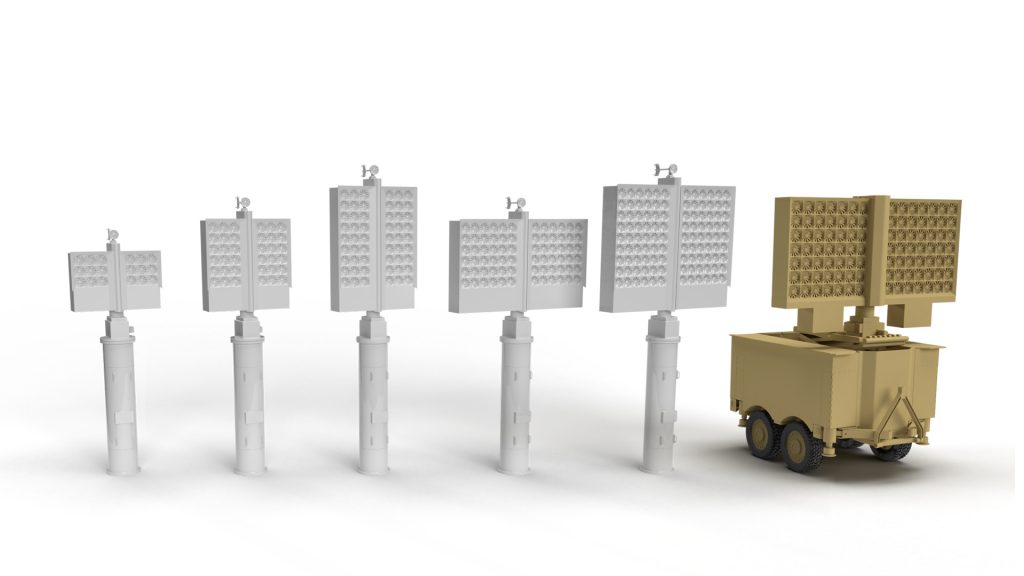 Turbine systems
Thinking differently is what got American Wind Inc. started, and this is most evident when you look at their turbine systems. Their systems do not resemble anything the market has ever seen, and there is a good reason for that. One of the biggest problems with Ducted Wind Turbines (DWTs) is that the ducting around the blades is usually too large to make a scalable impact, even though a 2016 Clarkson University Study shows that with simply adding ducting to a standard wind turbine power was increased by a factor of two and stood in direct conflict with the Betz limit, thus proving the hypothesis that the Betz limit does not apply to constrained flow turbines.
American Wind knew that utilising traditional thinking to make ducting scalable would create a structural problem; however, another change of thought occurred, made possible by their revolutionary new generator. Having the ability to combine the power output of multiple smaller generators meant that the ducting could be designed in a way that could enhance both strength and performance. By using multiple 9"x9"x13" turbines, each with their own individual ducting, they could take advantage of the proven ducting technology while increasing the scalability of their products. This led to the development of the Advanced WindWall® 100 (AWW). The AWW goes a step further and adds additional ducting to the one hundred MicroCubes® and when combined with the generator technology the AWW 100 reaches peak power of 100kW at just 17mph wind speeds. While the ambient air speed needed to produce the 100kW is just 17mph, because of the advanced ducting used, each of the 100 turbine blades are experiencing wind speeds closer to 60mph (this is the ducted turbine difference).
By thinking differently, American Wind Inc has created a wind turbine system that is functionally different to anything ever seen on the market. The ability to cover a large surface area while maintaining the efficiency of a smaller turbine and the ability to control and eliminate any back pressure gives them a system that is significantly more powerful than anything else available today.
As efficient as their DWT systems are, what is also different is the modularity of their purpose. With the ability to produce power in nearly any wind speed, American Wind changes the idea of wind power from 'where do we have enough wind?' to 'how many units do you need to produce your desired power output, at your locations' given wind speed?' This allows for a distribution of the energy production, instantly making the power grid more resilient and secure from natural or man-made disasters.
A necessary paradigm shift
Changing the manufacturing models of many companies has also been of great concern to American Wind Inc. As reports are posted daily of legacy wind turbine blades filling up massive landfills and generators and parts being replaced constantly, this non-renewable manufacturing mindset was at odds with the sustainable mindset of the founders of American Wind Inc. So, when they began to produce their new solutions a few key factors were chosen on which to base the manufacturing of their products:
95% of the materials must be recyclable;
everything must have a minimum 30-year life; and
It must not be harmful to the environment in anyway.
These three key factors led American Wind to choose a material for their products that is nearly as revolutionary as their product itself. It is known as AT2LAS. AT2LAS, a space-age material unlike anything we have seen before in manufacturing, is non-conductive, non-corrosive, non-gassing, non-static, and has similar strength to structural mild steel while being 40% lighter than aircraft grade aluminium, all while being completely recyclable. This new material has been found to have a life of 100 years in the environment as tested by Oak Ridge National Labs. But why use such a strong material? For most of American Wind Inc's competitors, this material would be 'overkill'. The reasoning is simple: unlike the rest of the world, American Wind wants their products to last for a very long time, 30 years in-fact; a longer life span than any other renewable technology on the market.
Because of the long life of their products, the wide range of operational wind-speeds, and the little-to-no maintenance required, American Wind Inc's flagship product, the Advanced WindWall 100, has a levelised cost of energy (LCOE) of just US$0.03/kWh. This extremely low LCOE means the Advanced WindWall can bring clean, secure, renewable energy that is finally affordable for companies and utilities to invest in.
Please note, this article will also appear in the seventh edition of our quarterly publication.