GEOLITH's CEO and Founder, Jean-Phillipe Gibaud, and Head of Business Development & Sales, Pedro Ruiz, explain how the company is working to meet the key challenges of the lithium industry: demand, sustainability, and security.
There is an undeniable consensus on the immediate need for the energy transition to take place, shifting from fossil-based systems of energy production and consumption to renewable energy sources. This mandatory transition also means moving from a fuel-based economy into a material-intensive economy. Materials such as copper, nickel, cobalt and, of course, lithium are key to ensuring the manufacture of technologies that will allow us to produce and use energy sustainably. Materials that can be found in the composition of new materials, in the core of wind turbines, at the heart of batteries or even in technologies not yet developed, will find their way into our lives in the coming years. This transition, however, does not come without risks. There are technological, environmental, and geopolitical concerns to consider. Implementing sustainable value and supply chains will be essential to avoid repeating the mistakes of the past, and to ensure real sustainable energy production.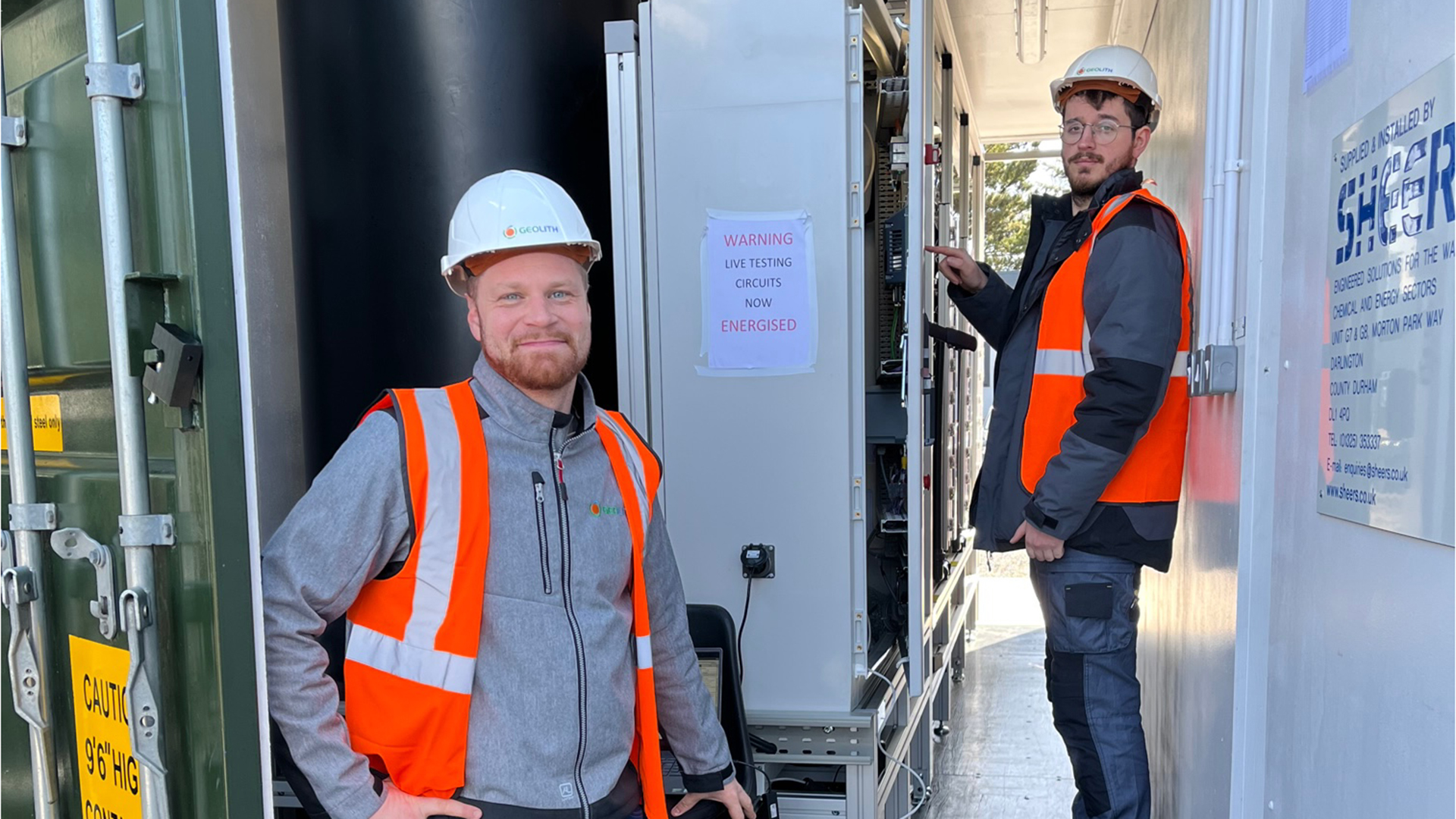 Demand for lithium
The case of lithium is particularly important today. With a high power-to-weight ratio, high energy efficiency, good high-temperature performance, and low self-discharge, lithium-ion batteries are the most common option for electric vehicles.
Driven by the increasing manufacturing of batteries for electric vehicles, demand for lithium is expected to grow exponentially in the immediate future, with some estimations warning that demand in 2023 will exceed the global production capacity. According to European institutions, we will need to produce six times more lithium in 2030 and almost 60 times more in 2050.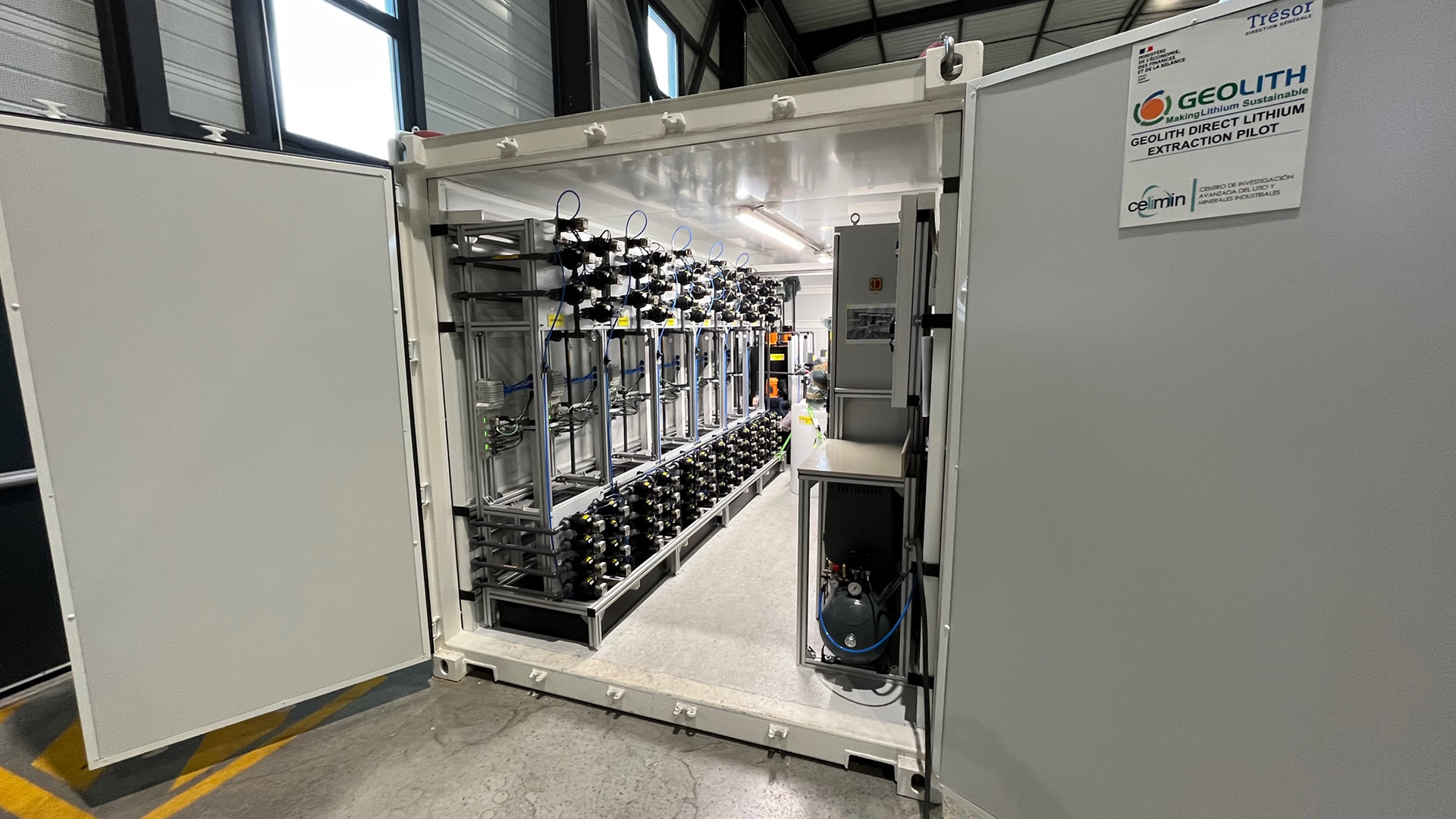 Direct lithium extraction
To meet the harsh market demands, lithium producers are confronted with several major challenges. Innovative technologies like direct lithium extraction (DLE) will be the cornerstone to overcome them, and GEOLITH has developed Li-Capt®, a robust and reliable DLE process, to facilitate the energy transition.
Producing battery-grade lithium compounds, whether from spodumene or brines, takes between 18-24 months, and presents several environmental concerns. In the case of raw brines, the production has traditionally been done exclusively from salars. The process, based on evaporation and precipitation, has a low extraction efficiency of 20-40%. Moreover, it requires vast open-air surfaces, and extremely stable and dry climates. Those conditions can be found in a handful of places in the planet, all of them gathered around Chile, Argentina, and Bolivia – the so-called 'Lithium Triangle'. As a reader, you may have realised that we are describing a process that evaporates water in regions where it is a very scarce resource. In the case of lithium produced from spodumene, the major environmental issue is related to the amount of CO2 emitted associated with energy and chemical demand, in the magnitude of 15t CO2 per ton of lithium carbonate equivalent (LCE) produced.
GEOLITH's Li-Capt technology provides a technological solution to the challenges mentioned above. Thanks to its patented ion exchange technology, water is no longer evaporated in the process, returning the lithium depleted brine back to the source to be reused. CO2 emissions and waste are reduced to near zero, providing an extraction process respectful of the environment and aligned with the UN Sustainable Development Goals.
The process, from raw brine to a commercial product, is completed in just a few hours. Thanks to a compact and scalable design, it is no longer necessary to move the precipitates from pond to pond, nor to transport intermediate products, reducing the related emissions, as well as the footprint of the installation.
Another groundbreaking advantage of DLE technology is its performance. With an extraction rate of over 90%, even in brines with low lithium concentration (down to 20ppm of lithium), we unveil the potential of vast new sources of lithium not yet exploited due to the low extraction capacity of existing methods. Lithium can be now produced from smaller, less concentrated salars that were not economically viable previously, but also from brines such as geothermal waters, oil produced waters, and from battery production scrabs. The potential is unlimited. As a result of DLE technology, geothermal power producers are now able to have a second revenue stream, using the energy of their own renewable power plant to produce lithium with no environmental impact. Oil and gas producers also find a second revenue stream, and the opportunity to extend the life of their wells once they are depleted from oil. As for the production of batteries, recovering the lithium from scrabs allows for more efficient production processes, reducing waste and optimising the use of raw resources. In a continent like Europe, where more than 20 battery giga-factories are projected, this is an undeniable gamechanger.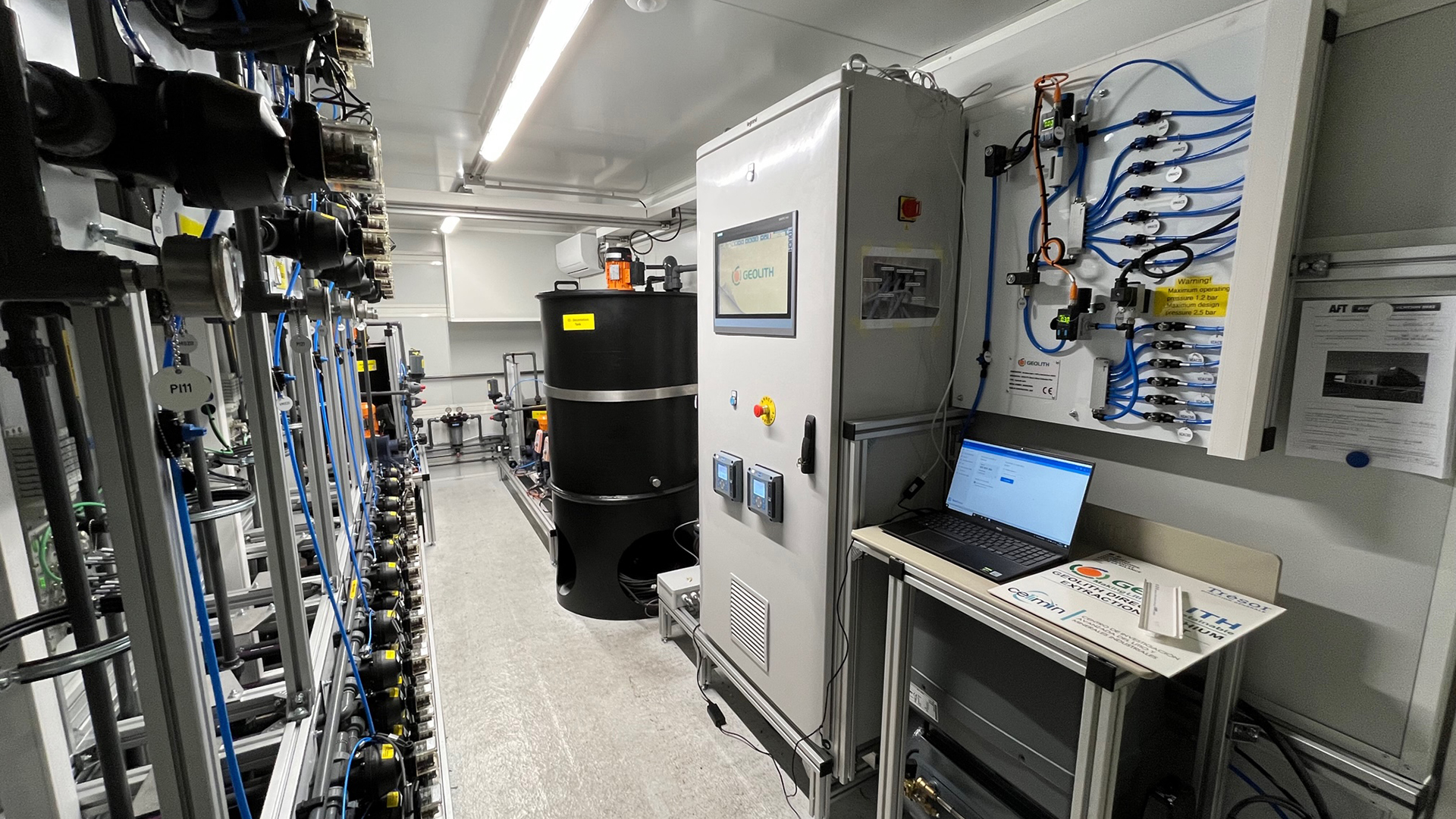 Localised production
Our current fossil-based economy has, on several occasions, highlighted the fragility of not having control over the sources of materials. Regaining sovereign control of the production of our power and our materials is key to ensuring economically viable, uninterrupted clean energy. By diversifying the sources from which we can extract lithium, we foster the energetic independence of our nations, providing the tools to produce locally, in amounts sufficient to feed local markets. In the case of Europe, very promising projects are arising on the Rhine Valley and in Cornwall, where concentrations of lithium could ensure that hosts countries (France, Germany, and UK) could cover their lithium needs.
GEOLITH has taken on the challenge to provide a technology, Li-Capt, that is at the heart of clean lithium production. Tests show great extraction capabilities from all the sources mentioned previously in this article. The company has one operating pilot in France – a containerised solution that can be transported to clients' premises to perform demonstrations in real conditions. This pilot has successfully been operating in France and the UK in geothermal brines. A similar pilot is currently under commissioning in Chile, at CELIMIN (advanced research centre for lithium in Chile), especially designed to treat salar brines. This pilot, intended to operate under real conditions, can be transported to clients' premises to perform in situ demonstrations. Moreover, Li-Capt technology is at the heart of a semi-industrial pilot plant that is being commissioned in the UK. GEOLITH has the capability to assess the lithium recovery potential of any given brine and can support its clients from laboratory tests through to full-scale DLE plant design and construction.
Future growth in lithium extraction
GEOLITH completed a financing round in 2021, led by Eurodia – a company that not only provides financing and support, but also has deep technological synergies. GEOLITH is consolidating an ambitious industrial plan during 2022, thanks to the support of French Grand Est region, which has granted funding to the Lithium for Europe (LiFE) project. This project aims to boost Li-Capt industrialisation, by gathering experts from various specialised research centres and industrial companies, to work on subjects related to large-scale production and recycling of the material. This partnership consolidates GEOLITH's partnership strategy between academic, industrial, and institutional stakeholders. Furthermore, GEOLITH will begin a new fundraise on the second semester of the year, intended to deliver the aforementioned industrial strategy, among others, by building new manufacturing facilities.
GEOLITH is at the heart of clean lithium production, powering sustainable mobility worldwide.
Please note, this article will also appear in the tenth edition of our quarterly publication.

Go to this partner's profile page to learn more about them