Dr Rosalind Gummow, Dr Adam Best, and Neeraj Sharma, Directors of the Australian Battery Society, explore the global opportunity of Australia's growing battery industry and its role in the battery revolution.
Australian companies and innovations are readily found in the battery space. For example, Professor Maria Skyllas-Kazacos' development of the vanadium redox flow battery at the University of New South Wales (UNSW), the Commonwealth Scientific and Industrial Research Organisation's (CSIRO) development of the Ultrabattery, and companies such as Cap-XX (supercapacitors), Redflow (Zn-Br flow), and Tritium (chargers) have started up in Australia and are growing.
Australia is one of a few countries in the world that currently mines or is about to mine all the raw materials required to produce lithium-ion batteries (LIBs). The country is the largest producer of lithium ore for the battery industry and has significant reserves of iron, cobalt, nickel, aluminium, and copper. This builds on a rich history of mining and raw material production in Australia, representing one of our largest sectors offering employment to many Australians. At the other end of the battery value chain, Australian expertise in battery management systems and battery pack design feeds into several companies that are assembling battery packs locally for specific applications in the Australian environment (Energy Renaissance and Redback, for example). Currently, these manufacturers are using imported cells for their designs due to a current lack of local cell production.
With the uptake in LIBs, raw material processing, electrode manufacture, and cell production are becoming key opportunities for Australian miners, businesses, and the government. There is ample opportunity to value-add onshore, whether it be a more purified or tailored starting material (e.g., spheriodised graphite) for upstream electrode or battery manufacturers or the development of electrodes and battery manufacturing facilities. There are companies engaged across the development spectrum and various government initiatives that help grow mining, processing, and manufacturing capabilities. For example, moving up the value chain, VSPC, a subsidiary of Lithium Australia, has an established pilot plant to manufacture LiFePO4 (LFP) cathode powders and plans for commercial production of 10,000 tpa of LFP by 2025.
The Australian advantage stems from a stable government and a clear structure and approach for carrying out business. The rules and regulations are in place, and businesses need only to abide by them to conduct their work. Furthermore, there is a highly-skilled workforce, and the advantages of onsite, in-country processing are starting to outweigh gains from processing offshore. The notion of a wholly Australian made battery, with any chemistry, from ores to cell might not be too far off and something that we aspire to.
This is part of the vision of the not-for-profit Australian Battery Society, to bring researchers, industry across the battery value chain, and government together to grow the Australian battery industry. In the case of LIBs, we believe we have a once in a lifetime opportunity to do something for the betterment of the world – produce safe and reliable batteries that minimise damage to the environment.
The establishment of the Australian Battery Society and hosting the International Meeting on Lithium Batteries
The International Meeting on Lithium Batteries (IMLB) is currently in its 21st iteration (https://imlb2022.org/), occurring approximately every two years. It is one of the longest-running and, arguably, the premier conference on LIBs, hosting academic thought-leaders and key industrial speakers. IMLB 2022 will continue this level of excellence and, for the first time, will offer a hybrid experience. Diverse speakers from around the globe will present their cutting-edge research, and we will showcase Australian expertise. This is the first time the conference will come to Australia, and we desire to showcase the opportunities available here.
In winning the bid to host the IMLB, we analysed and found that there was no home for battery researchers, professionals, and industry in Australia. The Australian Battery Society was started to fill this gap, allowing collaboration to grow the battery industry across all battery chemistries. Since its inception, the Australian Battery Society has grown its subscriber base and held online events, produced newsletters, and initiated an innovator award. We have managed to do all this with the backdrop of COVID-19 and are thankful to our sponsors for their assistance to make this happen. We envision that the Australian Battery Society will be the legacy of the IMLB, allowing us to take what is learnt to shine a light on Australia's battery ingenuity.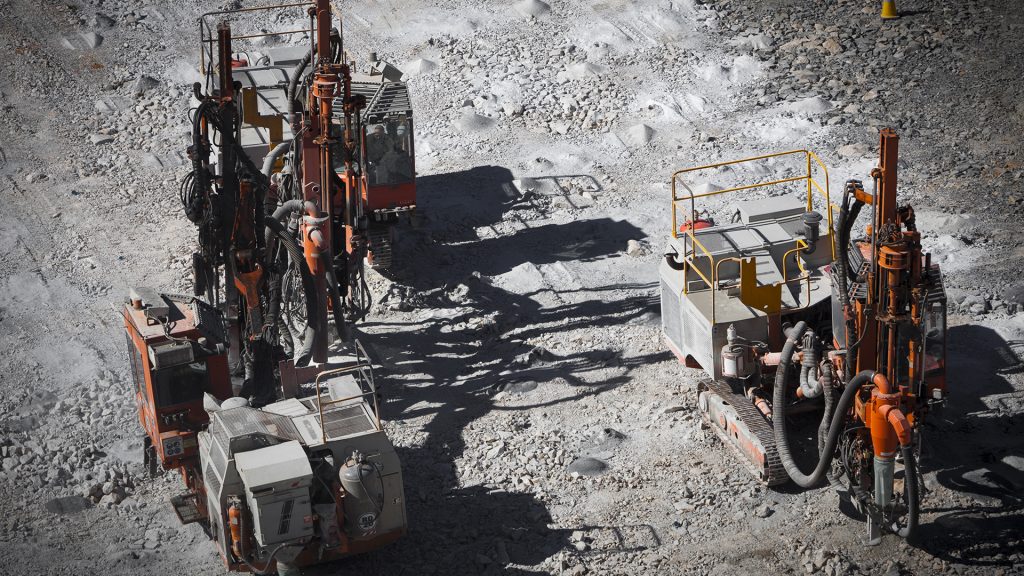 Landscape for electric vehicle batteries in Australia
As Australian industry takes advantage of the energy landscape, battery manufacturing in Australia will grow, and we at the Australian Battery Society want to assist in this. The middle section in the battery value chain is currently a missing link in Australia, from taking input raw materials to electrodes to cells. The industry is making significant inroads for electrode manufacture and the next logical step for many, especially in the startup stage, is cell manufacture. The challenge is to overcome the high startup costs for cell production and the relatively small local market for the finished product. Successful onshore cell production also requires the local availability of all input components at the high levels of purity required for battery manufacture. This produces a 'chicken and the egg' scenario where cells cannot be produced without the raw material development, but the raw material development cannot be justified without the cell production. Various questions then arise from this. What is needed by the Australian market, and how can batteries be tailored to this market? What is the size of the market, and will exported Australian cells be competitive in the broader global market?
If we break this down to accessibility and ease, manufacturing in the same country as raw material sourcing has distinct opportunities, especially considering the well-educated and highly trained workforce. In practice, however, much of the raw material resources, such as lithium minerals, are still being exported with little local value-added. This is partly due to the high capital costs involved in upstream processing and the need to bridge the gap between laboratory-scale and industrial-scale production, which involves proving the material's integrity and performance characteristics to commercial customers at an ever-increasing scale, and at the producer's cost.
Considering Australia's climate and size, batteries and their housings need to be designed for on-average warmer temperatures and electric vehicles (EVs) to function over a long range ideally. The larger distances are one challenge for EV battery production in Australia. There could be multiple approaches here, much of which require foresight from the government. Ranging from EV charging stations to wider-scale affordable transport for longer journeys, the EV battery design for Australia should consider relatively warm temperatures, long distances, and possibly fast charging for those longer distances.
These constraints suggest that high energy density and thermally more stable batteries are ideal. Interestingly, most companies working in Australia are more focused on LFP or its derivatives. That said, much like other parts of the world, most city drivers are looking at approximately under 50km a day which would be accessible with a range of battery chemistries, including LFP. There is an opportunity to develop in-country high energy density batteries.
A clever approach by the government could be in the heavy vehicle, long haul transport sector where rest stops are mandated, and charging time can complement driver rest. It becomes an essential stop for drivers to charge their batteries.
Various levels of governments are providing incentives for EV uptake, in addition to home electricity generation and storage incentives. This will act to accelerate uptake. Another factor in the consideration, specifically for EV batteries in Australia, is the vehicle manufacturing sector. Any batteries produced could support the current manufacturers and may reinvigorate the passenger car manufacturing industry.
The technical know-how and market will be available for companies to develop cell manufacturing capabilities in discrete markets. There are already industry first movers in Australia, such as Energy Renaissance, that plan to do this. Such demonstrations will likely generate a knock-on effect of more companies developing cell manufacturing capability. Several support industries are already present in Australia, e.g., wiring and case manufacturing, which could pivot to meet production. Cell manufacturing is likely to be targeted for specific applications in commercial and home storage markets, facilitated by Australia's massive take-up of solar. We hope to see this industry grow to encompass the EV battery market as well.
What does the future hold for Australia?
Our battery research is strong, commercialisation of research is growing, albeit slowly, as the emphasis swings in academia towards societal impact rather than on publications. Research institutions and industry are fostering strong interactions, often supported by government grant schemes, to take innovation to the market or solve key industry challenges. New projects and battery chemistries are thoroughly being explored, and lithium-ion-based startup companies are emerging to develop mining, purification, electrode active material production, electrode production, cell production, and recycling processes. Established manufacturers and battery producers are looking at opportunities with various battery technologies. It is an exciting time for the world, and we believe an even more exciting time for Australia.
Directors
Dr Rosalind Gummow
Dr Adam Best
Neeraj Sharma
Australian Battery Society
www.australianbatterysociety.org
@AusBattSoc