Ditte Juul Jørgensen, Director-General for Energy at the European Commission, discusses the vast potential of ocean energy technologies.
Within two weeks of taking office in December 2019, EU Commission President Ursula von der Leyen presented one of the flagship projects for her five-year term in office called the European Green Deal. With the ambition of becoming climate-neutral by 2050, the initiative identified all areas of policy which could feed into this overarching goal. One area where co-operation has reached new levels is in the field of ocean energy, where marine scientists, energy experts, and research institutions are coming more closely together to see how they can unlock one of the largest untapped sources of energy – one of the missing pieces in the puzzle, which some people suggest could cover 10% of EU electricity needs by 2050.
The 2020s – the most important decade
Last year's new European Climate Law has already written our 2050 climate-neutral ambition into EU law. It also confirmed the importance of getting things on track in the coming decade by committing to a 55% reduction in greenhouse gas emissions by 2030 (from 1990 levels).
As part of this medium-term objective for the coming decade, the Commission has presented a range of proposals aimed at being Fit for 55. As the Director-General, together with colleagues in the Commission's energy department, we have tabled a number of important initiatives in the past 12 months, including:
Renewable Energy Directive: By scaling-up the roll-out of renewables across the EU – but still leaving Member States the freedom to choose their energy mix – we can accelerate the transition towards a carbon-free economy, loosening our dependence on fossil fuel imports and creating new, clean industrial sectors in Europe instead;
Energy Efficiency Directive and the Energy Performance of Buildings Directive: Revisions to these key directives have the potential to make a significant reduction in our energy consumption. For example, investment in renovation, triple glazed windows, heat pumps, and smart meters all offer the potential to help us use less energy – reducing emissions and saving on our energy bills, while also improving our quality of life;
Low carbon gas and hydrogen markets: Having accepted that our climate-neutral ambition cannot solely be achieved through electrification, we are looking to modernise the rules for the gas market to encourage and facilitate the scaling-up of low carbon or decarbonised gases such as renewable hydrogen; and
Methane reductions: Following on from the Global Methane Pledge, an EU initiative at the COP26 climate talks in Glasgow in November, we have now outlined legislation at EU level for the first time to address this particularly potent greenhouse gas.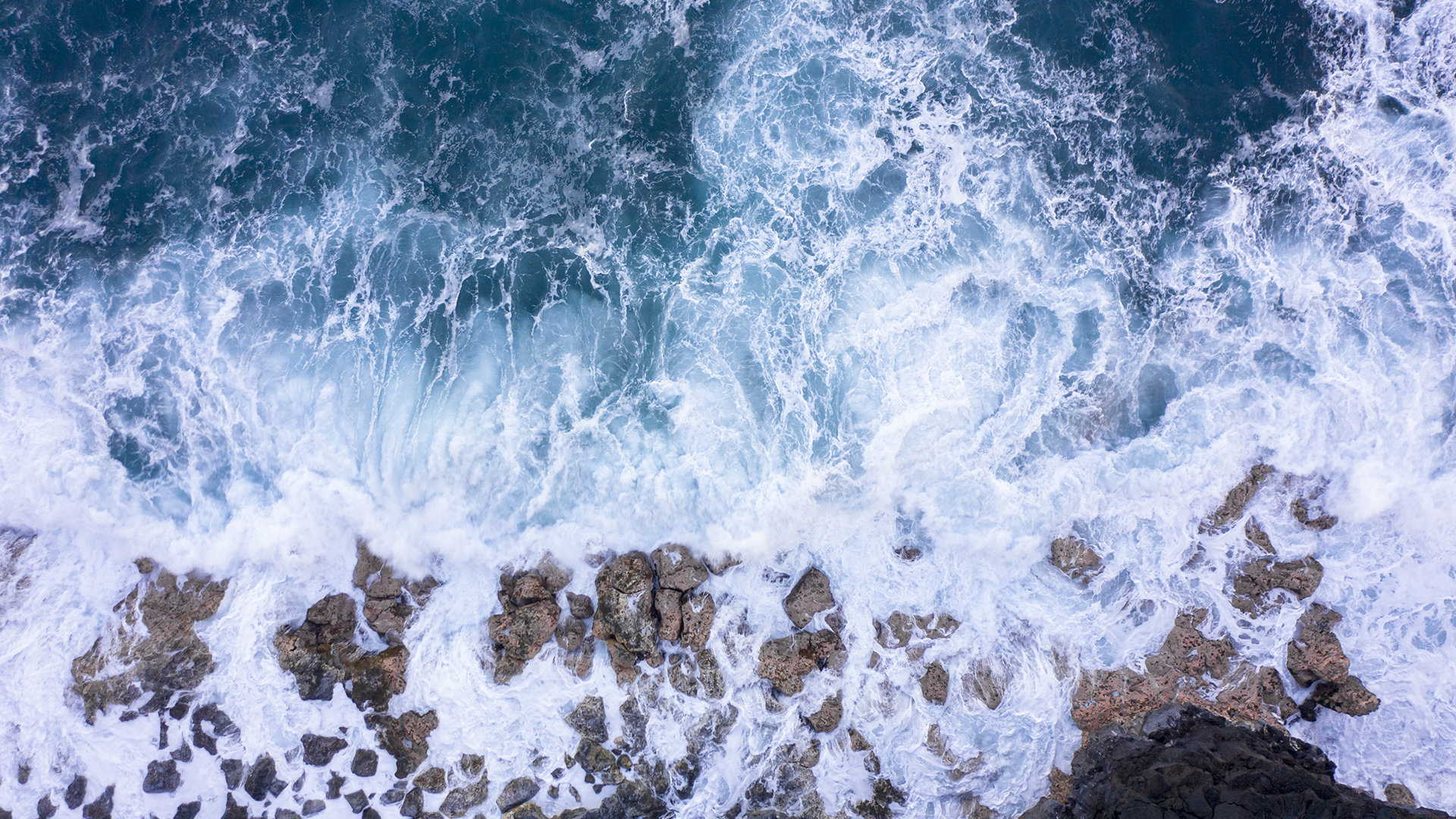 All these initiatives on energy policy should be seen alongside other Fit for 55 proposals – such as extending the Emissions Trading System, introducing a Carbon Border Adjustment Mechanism, and revising the Energy Taxation Directive. In total, there are close to 20 legislative proposals aimed at making substantial progress in reducing emissions in the coming decade.
Looking further forward
The European Green Deal goes further than the medium-term, however, with the ultimate target still nearly 30 years away. We accept that many of the technologies that will ultimately deliver carbon-neutrality are still being developed. In order to address this longer-term perspective, my department came forward with a number of strategic papers in the course of 2020. Our Energy System Integration strategy, for example, was aimed at getting the industry, investors, and researchers to think beyond the traditional horizontal lines in the energy sector and to consider emerging technologies and new business models, combining elements not previously considered.
Another such paper was the Offshore Renewable Energy Strategy, published in November 2020. In order to meet the goal of climate neutrality by 2050, the strategy states that the EU needs to increase Europe's offshore wind capacity from its current level of 12GW to at least 60GW by 2030 and to 300GW by 2050. This should be supplemented by 40GW of ocean energy and other emerging technologies such as floating solar by 2050. While reinforcing the role of offshore renewable energy in the energy mix, the strategy underlines that sustainability and, more specifically, the protection of the environment and biodiversity remain key principles for all dimensions concerned.
A key factor for the consideration of ocean energy solutions is their higher reliability as compared with solar power or wind power. Tides and ocean currents are almost 100% predictable in time and strength, with the endless flows guaranteeing continuous energy availability. Moreover, these technologies tend to be energy-rich – moving water is much denser than moving air, creating excellent conditions for efficient energy conversion.
From wave, tidal, floating photovoltaic installations and the use of algae to produce biofuels, the strategy outlines that European companies and laboratories are currently at the forefront of many of these new technologies, and demonstrates the potential opportunities across all five of the EU's sea basins: the North Sea, the Baltic Sea, the Black Sea, the Mediterranean, and the Atlantic. Thanks to their industrial links with hydropower, shipbuilding, wind turbine manufacturing, and offshore oil and gas, ocean energy technologies can rely on a strong, European supply chain.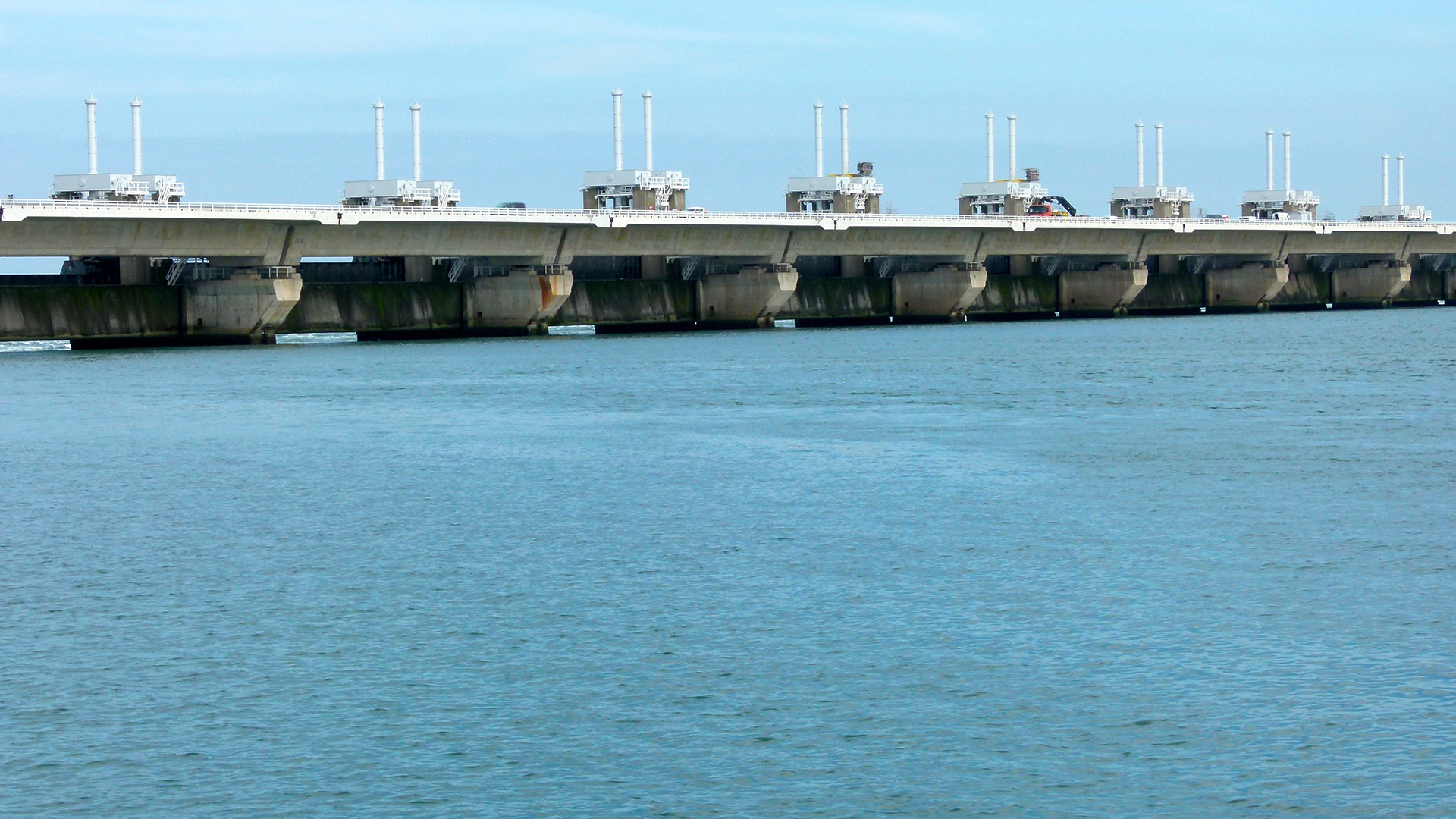 The European Parliament recently finalised its position on this strategy, sharing the ambition that we outlined.
One of the key challenges is therefore identifying and developing these breakthrough technologies and then accelerating the transfer from the demonstration stage to commercialisation (the famous 'crossing the valley of death' moment). Indeed, we have to make the vast potential of ocean energy economically usable. As with other new energy conversion technologies, this will require some initial higher investment to bring down costs by improving the technologies and scaling them up.
At EU level, Horizon 2020 has been active in providing support to projects that have been working to demonstrate the reliability and robustness of ocean energy technologies, as well as to make ocean energy cost-competitive with other technologies and clearly demonstrate its market potential. Over the last ten years, the EU, its Member States, and the private sector have invested more than €4bn into research and pilot projects on ocean energy.
Under the Strategic Energy Technology (SET) Plan, the Commission helps promote co-operation among EU countries, companies, and research institutions, thus also delivering on clean energy technologies. As well as targeting specific actions in areas such as renewables and the resilience and security of energy systems, the SET Plan has established a European Technology and Innovation Platform specifically on ocean energy.
Through the SET Plan, the EU has set cost-reduction targets on ocean technologies for the next decade. For tidal stream technologies, the costs should come down to €0.15 per kWh by 2025 and €0.10 per kWh by 2030, and for wave energy to €0.20 per kWh by 2025 and €0.15 per kWh by 2030.
All these joint efforts should lead to having 100MW of operational demonstrators in 2025, which should hopefully trigger a virtuous circle of private and public investments, allowing the EU to reach 1GW of commercial projects set up in 2030.
Examples of EU-funded ocean energy research projects:
FloTEC: This €22m project (44% EU-funded) developed a full-scale 2MW prototype floating tidal energy generation system for optimised energy extraction in locally varying tidal resources, while reducing the levelised cost of energy of floating tidal energy.
Enabling Future Arrays in Tidal (EnFAIT): Costing €20.2m, this tidal energy project (74% EU-funded) has developed the world's first offshore tidal array, composed of six turbines, in Shetland. It showcases a cost reduction pathway for tidal energy and proves that tidal power is cost competitive with other forms of renewable energy.
SATHScale: This €3.5m project (70% EU-funded) has helped fund a 2MW floating offshore wind turbine off the coast of Northern Spain in order to scale-up the DemoSATH prototype to commercialise the Swinging Around Twin Hull (SATH) floating wind technology.
For further flagship projects, see Ocean Energy CORDIS Result Pack brochure.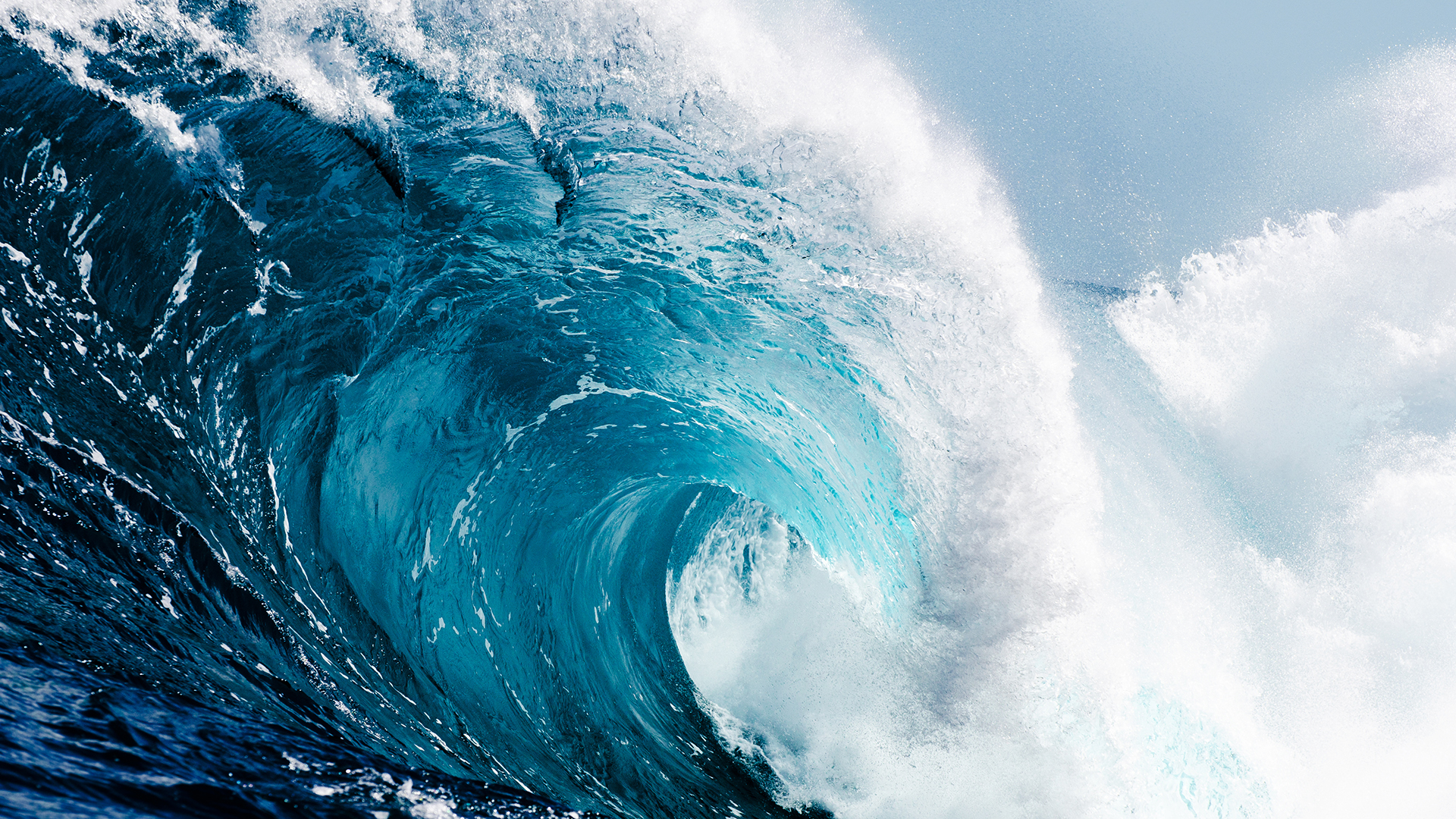 Significant progress made, but much more needed
At the end of 2021, the Commission published a report on the progress made on ocean energy from 2014-2020. It looks back at the Blue Energy Communication and Roadmap launched in 2014 and how this provided a much needed push and a clear strategic agenda. It concludes that some of the assumptions on the speed of the development of technologies (and additional funding from non-EU sources) were over-optimistic, but underscores the significant progress that has been made.
The effectiveness of the EU intervention in support of the development of ocean energy has been affected by several external factors, it concludes. On the one hand, the increased societal awareness on climate change and interest in renewable energy, as well as the lessons learnt from the development of other offshore renewable energy technologies, have had a positive impact for the development of the sector. On the other hand, factors such as high-profile failures in the ocean energy industry, the increased competitiveness of other forms of renewable energy technologies, as well as the somewhat poor understanding/awareness of ocean energy, have had a negative impact on Member States' and private investors' willingness to support the sector.
Looking forward, the broad priorities remain much the same, but need updating (for example, to ensure that Brexit and the COVID pandemic do not have a negative impact on the development of the sector). From a policy perspective, there are a few inconsistencies that can be ironed out, such as the National Energy & Climate Plans (NECPs). This outlined how Member States intend to achieve the 2030 targets but did not include a specific reference to ocean energy technologies. This can be addressed, as recommended in the Offshore Renewable Energy Strategy, by setting clear targets at EU level.
The report argues that the public financial support by the EU and Member States, provided for innovation, was crucial for the development of the sector – and a reason why the EU holds global leadership on ocean energy technologies today. There is a very strong argument to maintain this support in the future.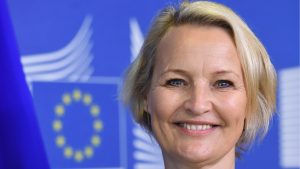 Ditte Juul Jørgensen
Director-General for Energy
European Commission
https://ec.europa.eu/info/persons/director-general-ditte-juul-jorgensen_en
https://twitter.com/JorgensenJuul?ref_src=twsrc%5Egoogle%7Ctwcamp%5Eserp%7Ctwgr%5Eauthor
Please note, this article will also appear in the ninth edition of our quarterly publication.