Drone usage has increased greatly in many sectors over the last ten years. Dr Guy Schumann, CEO of RSS-Hydro, analyses the adoption of drone technology in a number of sectors, including disaster response.
According to a report by PwC,1 drone usage is sky-rocketing in many industries. Drone-powered solutions now seem to be a valuable source of new revenue streams for many sectors, including infrastructure monitoring, agriculture, transport, security, insurance, as well as media and entertainment. Drones are seen by many stakeholders as a key-enabling non-contact technology that is also environmentally friendly. PwC further argues that commercial applications of drone technology are rapidly increasing, largely due to the versatility and the relatively inexpensive operation as well as the big cost-saving potential.
Not only for industry but also for science applications and research, drones usage is becoming increasingly popular. Similar to the commercial markets where drones are filling a niche and often even a market gap, in science and research, drones are clearly complementing other technologies and are targeted at filling certain research gaps even. Such a science-driven application where drones have recently shown great potential is in flood mapping and monitoring.
Drones to Assist Disaster Response
In situations where establishing a quick and safe response in emergencies. drones have a lot to offer. More recently, international aid organisations and many disaster-response teams all around the world have been looking to the power of drones to assist their relief and rescue operations.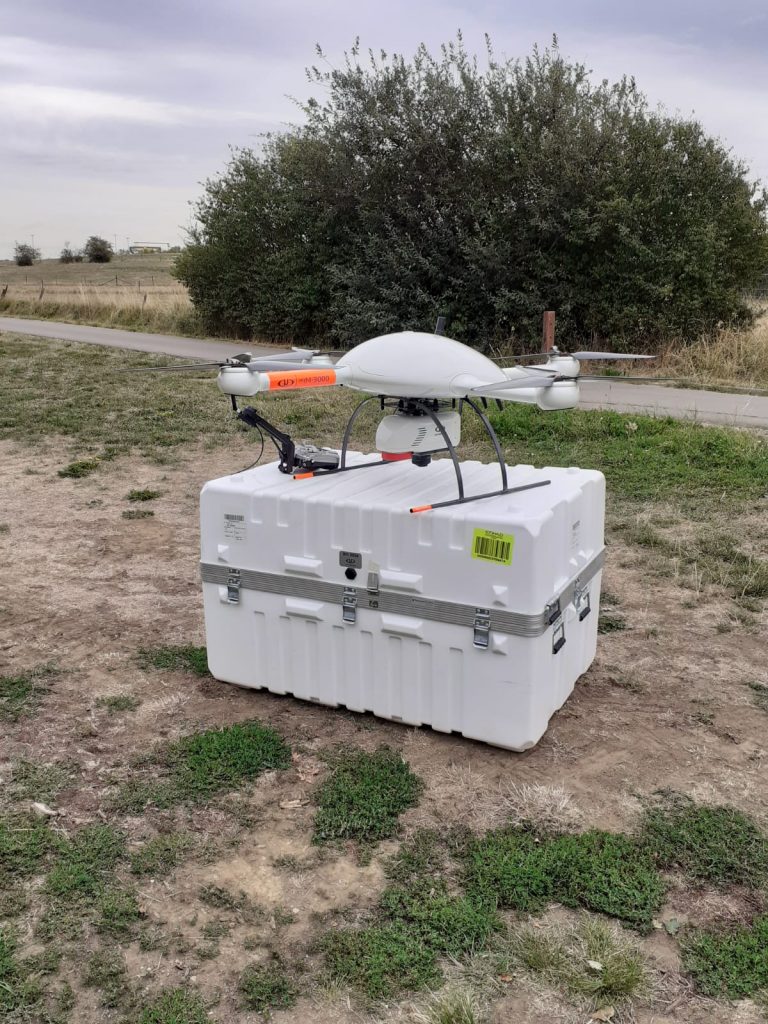 Drones have been flown in the aftermath of many natural disasters, such as floods and earthquakes as well as man-made disasters to assist with mapping the extent of the impact and assess damages to land and properties. According to PwC,1 drone usage is also vital for restoring or re-establishing connectivity quickly after a disaster – indeed, drones have been used, for instance, to inspect cell sites impacted by severe flooding.
Drones for Benchmarking Flood Science
Drone technologies can be used to set new accuracy standards in flood model data acquisition at very localised scales, for instance in small urban areas where detailed information on assets at risk is required. Delivering better boundary condition data for flood modelling, thereby allowing better flood impact predictions as well as more accurate engineering flood studies, is vital for becoming more resilient as a society and being better prepared to combat the effects of climate change.
Drone technologies have the potential to respond to the shortfall in the current remote sensing data provision in relation to different challenges that cannot be met with satellite or airborne imaging survey technologies. According to scientific literature,2 some of these challenges include: the cost-effective capture of fine-scale spatial data that describes the current hydrological condition and water resource status of catchments at user-defined time-steps, and the data capture at fine temporal resolution for describing water system dynamics in soil moisture, vegetation, and topography in catchments affected by important downstream effects on water resources, like floods or erosion.
These challenges apply particularly to small streams and floodplain flow pathways, that become hydraulically and geomorphologically important during flash floods and rainstorms and they require detailed, high-resolution data on topology and geometry, including all built and natural features.
Benefits
The benefits of drone usage, either for research, scientific applications or commercial services are manifold. Drones are providing not only high-quality, science-based products or services but can offer cost-effective and tailor-made high-end solutions. Socio-economic impacts and benefits of drone technologies are of course farthest reaching when products and services are developed within private partnerships or public-private partnerships (PPPs) and shared via an open data policy, with intellectual property rights in the public domain.
References
PwC, 2017. Welcome to the era of drone-powered solutions. Communications Review. 12 pages, available at https://www.pwc.com/gx/en/industries/tmt/publications/communications-review/drone-powered-solutions.html
Brazier, R.E., Jones, L., DeBell, L., King, N., Anderson, K., 2015. Water resource management at catchment scales using lightweight UAVs: current capabilities and future perspectives. Unmanned Veh. Syst. https://doi.org/10.1139/juvs-2015-0026

Go to this partner's profile page to learn more about them

Special Report Contact Details