Johan Söderbom, Thematic Leader for Smart Grid and Energy Storage at EIT InnoEnergy, discusses the investment into French battery recycling start-up, MECAWARE, and the broader implications for battery recycling in Europe.
EIT InnoEnergy, established in 2010, is supported by the European Institute of Innovation and Technology (EIT), and to date, has invested in nearly 500 innovative industrial ventures. It expects to generate €16bn in revenue through its support to energy storage, transport and mobility, renewables, battery recycling and sustainable buildings and cities sectors.
The investment in MECAWARE is part of a €2.5m funding round to accelerate the construction of the first pilot site dedicated to recycling technological waste from batteries. By developing a new extraction process to recover critical and rare minerals, it expects to equip EVs with batteries partly based on recycled materials by 2025.
MECAWARE (Metal and Carbon Waste Recycling) specialises in recycling technological products, particularly batteries, to recover critical metals and rare earths environmentally friendly. Their patented eco-efficient battery recycling technology intends to contribute to Europe's battery industry while enabling the circular economy.
Johan Söderbom's role within EIT InnoEnergy is to keep track of the technology, how it develops, define strategies, and recommend and take part in the investment decisions. He spoke to Lisa Carnwell, Managing Editor at The Innovation Platform, about the investment into the French battery recycling start-up, MECAWARE, and the broader implications for battery recycling in Europe.
What is EIT InnoEnergy's role within MECAWARE, and is it representative of other projects you are involved in?
As an organisation backed by the EIT, we are tasked to bring sustainable energy innovations to market. Essentially, we are there to support and accelerate the development of new products or services, taking the results from the research projects in Europe, from, say, technology readiness level (TRL), six or seven, and bring that to the market.
We are specifically focused on the transition to a sustainable energy system. Since 2017, we have been deeply involved in setting up the European battery value chain because we see that as a crucial element. And, of course, we serve the transition in the transport sector and create opportunities for stationary storage.
In this respect, the investment in MECAWARE is reflective of the type of ventures we are involved in. While we provide funding to this project, it is also essential to understand how we fund them. It is much more than just putting money in the bank; we provide tech support, utilise the network we have across Europe and provide involvement with other actors on the battery value chain. As we lead the industrial development programme of the European Battery Alliance, which has about 700 participants, we are confident that some will be very interested in the technology that MECAWARE is proposing.
Our greatest expertise lies in connecting projects to customers and industry and supporting the supply chain. While it is not easy for a start-up to be established on the market, MECAWARE has good IP, and we believe it is an excellent investment.
From an EIT InnoEnergy perspective, we have our targets to contribute to the transition to a sustainable society. However, we are also going to be a non-supported company very soon. So, we are investing in the companies we believe will provide revenue. The support from the European Commission lasts for two framework periods (two, seven-year periods), meaning we are now in the transition phase to be a self-funded organisation.
We see MECAWARE as an excellent investment and are adding everything that we can to this company.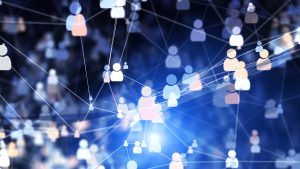 Battery recycling has been difficult to perfect on a large industrial scale, so what is the technology and recycling process behind MECAWARE?
There are indeed challenges for battery recycling. The traditional technologies used to recover metals are pyrometallurgy and hydrometallurgy (hydromet). Both have drawbacks, but hydromet technology is preferred because it is cleaner and requires less energy. But still, many steps need to be taken to extract the metals from the 'black mass'. If the process can be simplified in some way, then we have taken significant steps.
That is what MECAWARE is promising with their technology. They combine the CO2 and amines to complete the extraction of metals in one cycle while retaining a good purity. That is a considerable improvement in this type of recycling process. They have some steps to take to scale this up, but it will be a critical improvement and save a great deal of energy that otherwise generates CO2. Their technology also avoids some of the hazardous substances traditionally used in battery recycling, such as acids and petroleum products.
The scaling-up of the technology could be interesting because there is an easy route for this, as seen in the hydromet process, for example. But also, as they are combining CO2 and amines, this is the same process of carbon capture as being used for extracting CO2 from smoke gases from power plants.
It showcases an opportunity to combine these two exciting technologies for reducing the CO2 footprint of the system. Then it is a question of how the CO2 is handled at the end of the process as it can be stored afterwards.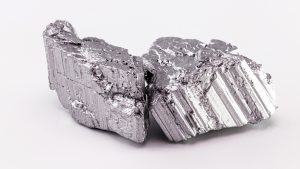 The recent 'EIT RawMaterials' Rare Earth Magnets and Motors: A European Call for Action' report highlighted Europe's need to develop its battery value chain further. How could MECAWARE assist in these aims?


From our point of view, where we are trying to support Europe's entire battery value chain, we see some gaps. Europe has done tremendous work in setting this up. From 2017, where we had zero ambitions to produce batteries in Europe, to today, where we are tracking more than 40 different projects in various stages. That is something that has shaped up quite well. However, there are other parts of the value chain, in which we are not that advanced yet, including, for example, raw materials.
Once production from cell factories is underway, a vast amount of scrap must be processed, meaning the position for a recycler is very good in the value chain.
Some start-ups are addressing recycling technologies, but MECAWARE is very unique in its technology. Both in Europe as in the rest of the world, companies are proposing new, more or less promising technologies. There are very few, however, that are capable of large-scale battery recycling. On that side of the value chain, we need the entire ecosystem with new inventions, we need to work with entrepreneurs, and we need someone that can scale up and invest in this, so we are quite focused on supporting that.
As we see it directly, there are two major primary feedstocks for a company involved in metal recovery. The first is end-of-life batteries, which lead to challenges around the collection and dismantling, discharge, and transport.
The second feedstock, and the larger one initially, is the scrap coming out of the battery factories. This scrap generates something that you know a bit more about; you know what part of the process you can extract metals, or you know at least where it came from. So, battery recycling is easier to handle in that respect, but the factory must be trained in good production first. That should be directed initially to close the loop, either within the factory or somewhere nearby, because extremely valuable raw materials are going back into production.
Will MECAWARE only be recycling critical battery metals like lithium, nickel, and cobalt?
Since the feedstock is the black mass, generally treated extensively to remove most of the aluminium and plastics, the black mass is as clean as possible.
There are, however, investigations to determine how to remove graphite because that is a significant part of the battery's anode. Recycling other elements will have some value, but the most valuable and essential materials to recover are lithium, nickel, cobalt, and manganese. These are scarce, at least on European ground.
The MECAWARE technology also promises that the strategic raw materials recovered are returned to the market as 'green ingots', with very high efficiency and purity levels – from 98% to >99.9% – in line with the industrial needs of the sector.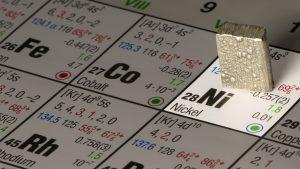 Is it an intention for MECAWARE to become a 'best practice' recycling facility, leading to other facilities following their lead?
That is definitely the endpoint, and I hope that MECAWARE will be highly successful by itself. I certainly hope they grow in value and provide an opportunity to simplify the recycling process to ultimately sell the technology, depending on what business model they plan to use.
They can undoubtedly distribute this technology to a cell manufacturer, for example, for an easy way to recycle. In addition, Europe requires battery collection points to dismantle batteries, so MECAWARE's technology can be deployed there. Assuming the technology is agile, which we believe it is, this should increase recycling facilities across Europe.
Do you think the European Commission will impose regulatory measures to require a certain quota of recycled metals for new batteries, and will battery manufacturers be confident to use recycled materials against the raw material?
This is a question of price, and battery cell manufacturers need to be profitable. But to answer the first part of the question, there are already suggestions in the battery regulation, out for review right now, that stipulate how much to be recycled, how to manage it and how end-of-life batteries should be handled. As soon as the regulation is adopted, we must measure the battery life cycle to drive a better understanding. I also think that, given the scarcity of the material, as it is today, there will be a significant demand for this recycled battery material.
What does success look like for MECAWARE?


From MECAWARE's perspective, they envisage different business models for this.
Either they own this recycling facility themselves, license the technology, or sell certain parts of it. From our perspective, this is where we can support. We have some experience on this, and we can guide them on the business model and the establishment of the market. Supporting them on this route is how we can make a difference for them.
The technology will reach the market in one way or another. For Europe, battery recycling is crucial, so it will only benefit the entire battery value chain.
Please note, this article will also appear in the eighth edition of our quarterly publication.
Johan Söderbom
Thematic Leader Smartgrid and Storage
InnoEnergy EIT France
www.innoenergy.com
https://www.linkedin.com/school/eitinnoenergy/
https://twitter.com/innoenergyeu?lang=en