The team from electroCore, Inc spoke to The Innovation Platform about the gammaCore Sapphire™ device, which, although mainly used for adults who suffer from primary headache conditions such as cluster headache and migraine, may also help patients with COVID-19.
electroCore, Inc. (Nasdaq: ECOR), is a commercial-stage bioelectronic medicine company with offices in the US and UK. It was founded in 2005 on a unified belief that neuromodulation should sit alongside traditional pharmaceutical medicines as an important tool in treating human disease and improving patient health, this ideology could prove essential when treating COVID-19 patients.
The company set about investigating how the body's very own nervous system could be harnessed for therapeutic benefits, as different methods of neuromodulation had previously proven to be effective. The team have embraced the opportunity to be a leader in this new frontier of medicine, with a simple mission – to help patients across the globe who suffer with debilitating health conditions. The company has focused its initial efforts on the power of the vagus nerve, developing its highly innovative, non-invasive, medical device platform, gammaCore.
The small, portable, hand-held devices can be used by patients to non-invasively stimulate the vagus nerve, a process that may provide a variety of health benefits. The gammaCore Sapphire model has already proven to be a success, gaining clearances for use in the treatment of migraine and cluster headaches in the US, and a NICE recommendation in the UK for use in the treatment of cluster headaches.
In July this year, electroCore announced an FDA Emergency Use Authorization for use of gammaCore Sapphire CV to treat adult patients with known or suspected COVID-19 who are experiencing exacerbation of asthma-related dypsnea and reduced airflow. The Innovation Platform spoke to the electroCore team about this and more.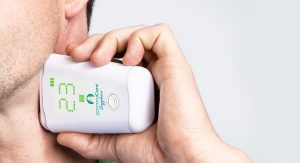 Could you begin by outlining the gammaCore Sapphire CV device? How does it work? What does it achieve?
The gammaCore Sapphire CV creates an electric field that, when placed on the neck, stimulates the vagus nerve. The FDA has given the device Emergency Use Authorization to acutely treat adult patients with known or suspected COVID-19 who are experiencing exacerbation of asthma-related dyspnea and reduced airflow for whom approved drug therapies are not tolerated or provide insufficient symptom relief, as assessed by their healthcare provider. The EUA is supported by the Secretary of Health and Human Service's (HHS's) declaration that circumstances exist to justify the emergency use of medical devices during the COVID-19 pandemic. The FDA may issue an EUA when certain criteria are met, which includes that there are no adequate, approved, or available alternatives. In addition, the FDA decision is based on the totality of scientific evidence available, showing that it is reasonable to believe that the device meets certain criteria for safety, performance, and labelling, and that it may be effective in treating patients with COVID-19. The EUA for the gammaCore Sapphire CV device is in effect for the duration of the COVID-19 declaration justifying emergency use, unless terminated or revoked (after which the product may no longer be used in the US).
Data shows that non-invasive vagus nerve stimulation (nVNS) opens up the airways which may allow patients to breath more freely, a process that is critical in helping to clear and ultimately overcome the COVID-19 infection. Our hope is that we can decrease hospitalisation rates and ultimately improve the chances of people surviving this awful infection.
Your non-invasive vagus nerve stimulation (nVNS) therapy was originally launched as a product to treat migraines and cluster headaches. What was the basis for seeking the EUA for use in COVID-19 patients?
Back in 2005, our clinical research and development team was in fact originally focused on studying the use of nVNS to potentiate bronchoconstriction or opening of the lung airways. We developed 'alphaCore' as it was known in the beginning, as a way to treat airway reactivity and asthma. We used animal models to demonstrate that the device improves breathing before studying humans, where coincidentally we found that the therapy provided our trial participants with a fantastic beneficial side-effect – unexpected relief from their debilitating headaches.
When COVID-19 hit, the whole medical and scientific community worked collectively to try and understand why we were seeing such catastrophic outcomes. We quickly learned that people were dying due to severe respiratory distress driven by an aggressive inflammatory process coined as the 'cytokine storm'. This is where the immune system reacts so robustly the consequence of which is that the internal organs of the body are overwhelmed and begin to shut down. This is something that many animal studies have shown can be blocked, and preliminary data suggests that nVNS can also achieve this.
The FDA scrutinised our submitted data and agreed that there was sufficient evidence to grant the EUA. Very few therapies have received this authorisation in relation to COVID-19. This authorisation from the FDA, alongside the scientific rationale and early data we have, gives the company confidence that we can help healthcare providers in the US when treating certain COVID-19 patients.
The vagus nerve is targeted by other companies as a way to improve health, but these solutions often involve implants. What makes the gammaCore Sapphire CV device unique? How important is it for the device to be self-administered?
Prior to our therapy, if you wanted to stimulate the vagus nerve in the neck you needed to have surgery to implant components of the stimulator, a procedure which comes with significant risks and a large expense. The beauty of gammaCore is that we can facilitate the non-invasive stimulation of the vagus nerve, thereby removing the risks and expense, whilst also enabling patients to treat themselves when and where required, in a safe way. Indeed, patients with COVID-19 can use it up to 24 times per day over 12 treatments in 24 hours, which demonstrates the versatility of this therapy, passing control to the patient, which is unique.
gammaCore is currently being marketed in Europe for severe primary headache disorders. Will it be possible to also extend its use for COVID-19 patients here?
The regulatory requirements for medical devices in Europe are different to those applied by the FDA in the United States. In Europe, gammaCore Sapphire bears a CE-mark, highlighting that the product conforms to the European medical device directive. electroCore currently holds five CE marks, for treating a range of different disease indications within the European Union. Our most notable commercial indication is currently that for the treatment of 'primary headache disorders', where we market and sell gammaCore to the UK's National Health Service as a treatment for patients suffering with cluster headaches. We also hold a CE-mark for 'the treatment or prevention of symptoms of reactive airway disease', As discussed earlier, these are symptoms experienced by some COVID-19 patients and we hope to see these European patients treated under this CE-mark.
FDA Emergency Use Authorization has not changed the European landscape, as we were already allowed to market and sell the device for respiratory conditions. However, the US and European teams will work hand in hand to try and replicate the US marketing efforts to push this out to clinicians in Europe and realise the benefits of our therapy for their local patients.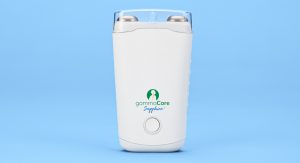 What are your hopes for the company moving forwards?
The National Institute for Health and Care Excellence (NICE) recently assessed gammaCore for use in the treatment of cluster headaches and concluded that our therapy is safe, effective, and delivers cost-savings to the UK healthcare system. Within Europe, we continue to raise awareness of these facts, enhancing access and payer coverage for those patients most in need. Furthermore, we now have an expanded ambition to help patients struggling with the symptoms of COVID-19, offering a much-needed alternative to the current standard of care. We have the infrastructure in place to achieve our ambitions in both Europe and the US, and we will continue to drive awareness and understanding of the true potential of nVNS.
With regard to COVID-19 more specifically, the first goal is to perhaps help provide clinicians with an additional treatment option for patients who are struggling with the virus. There is very little on the market at the moment that actually works, and we need to continue our studies to demonstrate efficacy.
Some people may feel that utilising a medical device for the treatment of COVID-19 doesn't make sense. But if we stop and think about the history of medical devices, in many ways they can offer advantages over some drugs. For example, if a patient has bradycardia it is likely they will be treated with numerous drugs to increase their heart rate, but eventually they will receive a pacemaker because that is the most effective therapy there is.
The same is true of patients with a severe movement disorder: dopaminergic drugs will be administered first, but it is probable that that the patient will go on to have a device implanted in their brain to try and improve the movement disorder.
What we have done is take a medical device shown to stimulate the vagus nerve, and we have removed the surgery risks. We have taken it out of the hands of the surgeon and put it into the hands of the patient.
In addition to this, when we look at the issues of pain and headache disorders, we should be considering this therapy as an alternative to the opioids which many patients are often prescribed. These are riskier in terms of dependency.
Finally, in the longer term, there may be diseases which have previously been poorly diagnosed and treated, that our device can have an impact on. More research is required to fully understand the true therapeutic value of nVNS.
For more information regarding the EUA, see the following:
Authorisation letter: www.fda.gov/media/139967/download
Fact sheet for healthcare providers: www.fda.gov/media/139968/download
Fact sheet for patients: www.fda.gov/media/139969/download
Instructions for gammaCore use, including
safety information: www.fda.gov/media/139970/download
Co-Authors
Iain Strickland
VP of European Operations
Iain.strickland@electrocore.com
Jackie Dorsky
Head of Marketing
jackie.dorsky@electrocore.com
Peter Staats
CMO and Founder
peter.staats@electrocore.com
electroCore UK Ltd.
+44 (0)7739911610
Tweet @electroCoreVNS
www.electrocore.com
www.linkedin.com/company/electrocore
Please note, this article will also appear in the third edition of our new quarterly publication.