The Innovation Platform spoke to David Pierpoint, CEO of The Retrofit Academy, about the importance of improving the energy efficiency of UK households for reaching net zero targets.
The UK has some of the least energy efficient homes in Europe, with leaky homes across the country contributing to approximately 20% of UK carbon emissions annually. This is a significant percentage, underscoring the importance of making the country's homes more energy efficient. Prioritising the energy efficiency of homes is critical for helping meet the government's net zero by 2050 target, but for this ambitious goal to be reached, a lot more work must be done.
Assisting in improving the energy efficiency of UK homes is The Retrofit Academy, which aims to train and develop 200,000 retrofitters by 2030. To find out more about the work of the organisation and how retrofitting will improve the energy efficiency of UK households, The Innovation Platform's Emily Potts spoke to David Pierpoint, CEO of The Retrofit Academy.
What is The Retrofit Academy?
The Retrofit Academy is a community interest company that aims to train 200,000 retrofitters by the end of the decade. We are doing this to assist with the endeavour of retrofitting 27 million homes within the next 27 years, as currently, there are not enough people that are trained to complete this enormous task. The existing workforce is busy due to increasing demand. Our organisation is therefore there to facilitate training enough people for this to be possible.
Not having enough people to carry out this task is the biggest barrier to delivering retrofit on the scale we need. Other barriers to delivering retrofit on this scale include access to finance and ensuring that work is carried out at a high standard.
The company has scaled quickly because the demand for retrofitters and energy efficient homes is also rapidly increasing. Founded seven years ago, the organisation has now trained around 2,500 people, but this is only one-hundredth of the way to achieving our goal. To extend the possibility that we will hit the 200,000 goal, we have started working with colleges and universities across the country so that they can also start training people.
What is retrofit and how does it tackle climate change and fuel poverty?
Retrofit is improving existing homes to make them more energy efficient. The first step to this is to improve the doors, floors, windows, and walls to ensure that not as much heat escapes from them. In a typical house, if you turn the heating off on a cold day, the house will go cold quickly as heat will begin to leak out. Therefore, if the house is insulated so that the heat does not leak out, it will stay warm and therefore require less heat. The fabric of the building can be improved to the point where you do not need to heat it at all, except for perhaps the coldest of days.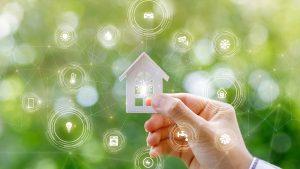 When new homes are built, they can be built towards the Passive House standard, which is where the fabric of the building is so good, the heating system does not have to be frequently used. If the building does not have to be heated, fossil fuels do not need to be burned. Also, if the fabric of the building is improved sufficiently, you can then replace that gas central heating with a form of renewable heat, such as heat pumps.
Retrofit tackles climate change because if energy efficiency is improved so much that the homeowner can avoid burning fossil fuels, CO2 is not being emitted into the atmosphere. Fuel poverty is tackled by reducing people's energy bills, as if you live in a highly energy efficient home where renewable energy systems are utilised, you are not paying for gas or electricity via the National Grid.
The rate at which people's energy bills have gone up over the last year is staggering and the vast majority of people in the UK will now be struggling with their energy bills. Through retrofitting, energy bills are going to be a lot lower on a long-term basis.
What is the significance of improving the energy efficiency of homes for reducing CO2 emissions by 80% by 2050?
In the UK, 80% of the buildings that will exist in 2050 have already been built. Many of these houses are very old and were not developed to keep in the heat, being mainly made from brick and without insulation.
Because of this, the way we currently heat and power our homes accounts for around 20% of all CO2 emissions in the UK. With bricks largely acting as the sole barrier between the outside and the house's interior, carbon emissions and heat leak straight out of the building through the walls, doors, and windows. Unless those homes can be retrofitted to reduce heat loss, these green targets will not be reached.
A recent report has suggested that the UK is trailing significantly behind many European countries in terms of energy efficient homes. What is the government currently doing to improve the energy efficiency of UK housing and is more action required?
There are already approximately 27 million homes in the UK, and we are building new ones every year that will also need to be improved. To improve the energy efficiency of this many homes, we need to retrofit 1.8 homes every minute until then. We are nowhere near on track to meeting this goal, which increases the size of the challenge annually. Currently, we are properly retrofitting several hundreds of homes a year, but we need to be retrofitting several hundreds of thousands of homes in order to hit those targets. More needs to happen and the government is aware of this.
Over the past couple of years, the government has introduced some fairly new funding streams, such as the Social Housing Decarbonisation Fund, Sustainable Warmth, and the Homes Upgrade Grant. Together, these schemes aim to invest around £5bn into energy efficiency over the next five years. Although these funding streams are important, they are the tip of the iceberg relative to what is needed for increasing the number of energy efficient homes in the UK.
Decarbonising 27 million homes will cost hundreds of billions of pounds and right now there is around £5bn. There is a huge gap between the funding we require and what we currently have.
The Environmental Audit Committee has reported that the number of retrofits being carried out currently 'compares poorly' with a decade ago. Why do you think this is the case?
We are indeed installing fewer energy efficiency measures now than we were a decade ago but what is not taken into account is that back then, these retrofits were largely single measures, for example, replacing a gas boiler with another one, or filling a cavity wall. These measures did not make a significant difference to how energy efficient those homes were as, if the house is not retrofitted in its entirety, the heat will find a way to escape from a place that has not been insulated.
The retrofit that was taking place ten years ago was sometimes even counterproductive, as a lot of what was done was simply wrapping the building up in insulation. If this is done, there is a risk that you are not just trapping the heat in but also trapping the moisture which will manifest itself as dampness and mould. When a building is insulated to make it airtight, it must also be ventilated properly.
Therefore, although the number of retrofits being carried out today is significantly lower, we are currently doing far more good retrofits than we were previously.
What are your hopes for 2023 in terms of increasing the energy efficiency of UK households?
We need some stable government policies underpinned by a cross-party commitment to achieving retrofit targets. Over the years, we have had very inconsistent government policy. David Cameron's government scrapped a lot of policy initiatives and funding which significantly set us back. Now, as we are ten years closer to 2050, the government cannot do that again. We need a stable and consistent government policy that is going to help scale retrofit up.
Second, we need to ensure that good retrofit is industrialised. Good practice should therefore be identified, and this should be built on, rather than funding a race to the bottom. We need people to be able to recognise where they can find high-quality retrofit services and get the job done properly.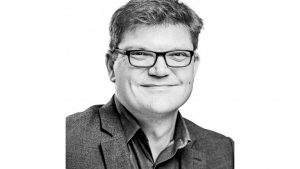 David Pierpoint
CEO
The Retrofit Academy CIC
https://retrofitacademy.org/
https://www.linkedin.com/company/the-retrofit-academy-cic/
https://www.facebook.com/theretrofitacademy
https://twitter.com/retrofitacademy
https://www.instagram.com/theretrofitacademy/
Please note, this article will also appear in the thirteenth edition of our quarterly publication.