Cefic's Executive Director for Innovation, Pierre Barthelemy, spoke to The Innovation Platform about the clear role of the chemical industry in enabling Europe to meet its climate goals, as well as other areas ranging from green chemistry to the importance of digitalisation.
Founded in 1972, Cefic, the European Chemical Industry Council, is the voice of large, medium, and small chemical companies across Europe, which provide 1.2 million jobs and account for about 17% of world chemicals production. Given both the scale and the sheer pervasiveness of the chemical industry with its links to all corners of society and the economy, it is clear that the role it plays is a crucial one and, as such, that it is both influenced by and, to some extent, has an influence on, policy decisions. Moreover, the chemical industry will also play a key role in enabling Europe to achieve its climate and emissions goals.
As such, with the European Green Deal being recently announced this proved to be the perfect time to speak with Cefic's Executive Director for Innovation, Pierre Barthelemy, about the role of the European chemical industry – and indeed Cefic's role – as well as policy areas such as the Green Deal, the Chemicals Strategy for Sustainability, and the EU Recovery Plan, and issues such as chemical recycling, sustainable and green chemistry, and the need for more research (and funding) into innovative new technologies.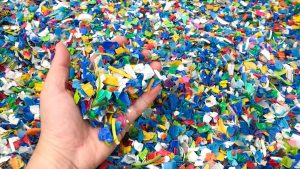 In a general sense, how important is the chemical industry to the European Green Deal? What sectors will need the most attention in terms of 'greening'?
The European Green Deal is important because it sets the direction that EU policy will follow in the coming years, and Cefic supports this and the ambition for Europe to become climate neutral by 2050. Reaching this goal will only be possible with the help of climate neutral and circular economy solutions which need to be developed by the chemical industry. That is because the chemical industry is an essential element of almost all of the value chains in the economy, from the automotive to the aeronautics industry, from the building and construction sector to textiles, to electronics, and more.
When the scope of the chemical industry is understood, it is clear that the transformation in front of us is the biggest that has ever been witnessed. And this is not the only challenge – this transformation also needs to occur in a relatively short period of time.
Given how central the chemical industry is to this transition, at Cefic we have been monitoring EU policy developments, particularly the Green Deal and the Multiannual Financial Framework (MFF), from which the funding for the Framework Programmes and thus research and innovation comes. We have also been interested in the development of the EU Recovery Plan, which is aligned with the European Green Deal, and which presents the opportunity to create a more resilient Europe and which the chemical industry will be an integral part of.
Of course, achieving these goals will require the development of new and innovative technologies alongside a significant investment programme for our industry.
Given the importance of the chemical industry in this transition, is there enough support at the EU level?
To take the goal of climate neutrality as an example – although, of course, the Green Deal is much wider than this – by 2050, we need to develop technologies at scale. This needs to be done to Technology Readiness Level (TRL) nine, at which point it is possible to develop large scale demonstration units, first in kind units. This needs to be achieved in the next decade because once the technologies are demonstrated at scale, they can be rolled out to industry and an investment programme for commercial units can be devised. This, of course, takes time, and in between now and 2050 the chemical industry has just one investment cycle. As such, it is imperative that we start work now.
It is also for this reason that we have been monitoring the MFF (so that we can see how much funding will be made available through Horizon Europe) and the Innovation Fund, which will both be crucial for the development of innovative technologies needed for new low CO2 emissions processes. Alongside this, the European Commission has also announced its desire to launch an alliance for 'low carbon industry' and we are closely involved with this, too.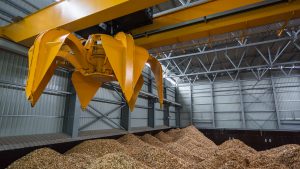 Cefic wants to see Europe become a global innovation hub and a hotspot for investments into breakthrough climate neutral and circular technologies. How can this be achieved? What are the main barriers?
Innovation and ambition go hand-in-hand, and we need to develop and deploy circular solutions and technologies as fast as possible to foster the transition to a circular economy. There are numerous technologies which could have a role to play here. For example, chemical recycling technologies are now being developed by the chemical industry, and, from our point of view, they could be a real game changer for plastic waste management – which is essential for driving the creation of a new circular plastics economy. We also believe that there must be an element of risk sharing between the private and public sectors. Nevertheless, the next step will be to ensure that the right framework conditions are in place to support both innovation and the implementation of the new technologies being developed.
Europe intends to be a world leader in the circular economy and clean technologies. Chemical recycling of end-of-life plastics can fill a key gap in the recycling loop and change the way we approach plastics recycling. Chemical recycling breaks down the plastic into feedstocks and monomers so new chemicals and plastics can be made that are equivalent to those made from fossil resources.
Chemical recycling is not widely deployed today. To meet the ambitious European targets, much more plastic waste needs to be recycled and plastic products containing recycled content should be served to a broader range of markets. The chemical industry requests enabling conditions to realise the full potential of chemical recycling. Enabling conditions include innovation, policy frameworks, a level playing field, recycling-chains, and clear pathways to 'valorise' post-use plastics that would otherwise be shipped, incinerated, landfilled, or wasted.
The creation of a European Single Market for waste will also be incredibly important moving forwards because this would mean we can stop exporting waste outside of Europe. For this to happen, we need better access to public and private funding so that the innovative technologies can be developed, which are key for circular models.
Finally, it is also important that the EU Recovery Plan be based on the European Green Deal. This will ensure that the recovery funding supports a resilient industrial transformation.
What role will bio-based materials/industries play here? Similarly, how will innovation in areas such as biopolymers play a role in both meeting the SDGs and achieving the goals of the European Green Deal?
The biobased industry is one element of the current options that we have to transform both the chemical industry and the entire European economy.
Regarding innovation in the chemical industry, there are two things that must be done. First, when we take into account the extent of the different value chains in which we are involved, it is clear that we need to invent new materials. This needs to be achieved by working closely with those industries that are downstream from us and who are our customers.
In terms of the energy transition, the chemical industry can develop materials for windmills or for photovoltaic panels; it can provide lightweight composite materials for aircraft and cars. When it comes to e-mobility and energy storage, we are already developing better materials to improve the efficiency and performance of batteries – at the small scale, the medium scale (such as those which will be used in cars) and at the large scale (which are necessary for managing the grid in terms of including more renewables).
This is just one example of where the chemical industry is developing new products and materials that can help industries downstream in the value chains to improve.
Second, in Europe the chemical industry is part of what is known as the energy intensive industries, and so it is not only important that we attempt to develop new materials to help achieve the ambitions of the Green Deal, but also that we look at the way we produce these materials, and indeed other products to see how and where we can reduce our own impacts.
Here, the energy mix is central as industry still relies heavily on both fossil fuel energy and fossil feedstocks. This needs to change, and while we can electrify some processes and we can certainly use less CO2-intensive sources of energy, we need also to change the feedstock that we use. This will mean more biomass feedstock being used, and, moreover, there is very interesting research now taking place that is investigating how we can use CO2 itself as a feedstock by utilising the carbon.
Indeed, the utilisation of CO2 as an alternative carbon source must be part of the portfolio of solutions needed to address major EU priorities and tackle societal challenges. For a more sustainable production in and from Europe, chemical companies have started investing in the development of technologies enabling the utilisation of CO2 (and CO) as alternative carbon feedstock. This presents a real opportunity for the chemical industry to contribute to Europe's industrial leadership in sustainable technologies and stimulate growth. However, we need a more supportive European policy framework to ensure the leadership of European companies in related technologies, which can contribute to the development of a more circular and low-carbon economy.
Biomass and biobased products are thus a part of the mix, and while it is doubtful that they will completely replace others by, for instance, 2050, I do believe that we will see this mix evolve as we go on. Indeed, the Molecule Managers report that we published last year (which outlines the vision of the chemical industry at mid-century and offers an invitation to discuss and debate the urgent decisions we are all facing – the prerequisites to a world that is cleaner, healthier and more inclusive, where the costly transition to climate neutrality has been socially fair, and in which Europe maintains its global relevance) explored the issue of biobased materials and feedstocks etc., and in it we came to the conclusion that it is possible to double the use of biobased feedstock compared to today.
Green chemistry approaches are of increasing importance. Is enough being done to ensure newly-developed chemicals are designed to reduce or eliminate the use or generation of hazardous substances? How would you like to see industry focusing more on sustainable chemistry across the life cycle of a chemical product, including its design, manufacture, use, and ultimate disposal?
There are, of course, the 12 principles of green chemistry – including design for energy efficiency, use of renewable feedstocks, and design for degradation, amongst others – all of which are important and interesting in their own right.
At Cefic, over the last year or so we have offered a series of green and sustainable chemistry 'boot camps', hosted by John Warner, one of the founders of green chemistry and Chief Technology Officer of Warner Babcock Institute for Green Chemistry. These boot camps provide the opportunity for experts in our member companies to learn about green and sustainable chemistry (the latter of which, although difficult to define, is a much broader concept than green chemistry alone) directly from Warner, and to discuss how this concept could influence the innovation taking place in their own companies.
In a recent webinar that I was involved in with Warner, he made an interesting statement. He said: "Green chemistry is what the technology is; sustainable chemistry is what the technology does." And so, when you take a sustainable chemistry approach, you need to look at the way the products are stored and distributed and, indeed, how they are being used by your customers. Furthermore, sustainable chemistry also looks at what happens to the product at the end of life and perhaps how interesting materials can be recovered so that they can be reused in other industrial processes, and so on.
Sustainable chemistry is also linked to the European Green Deal via the so-called 'Chemicals Strategy for Sustainability'. Within this, at Cefic we are interested in elements such as 'safe and sustainable by design'. We are thus looking at the design of our products – and, of course, safety has always been central in our product development process. However, it should also be noted that the functionality of a product also needs to be considered here – that is, how the products are being used by customers downstream – because this has bearing on how sustainable it will be.
If the impact of chemicals on health is a very important issue, other impacts also have to be acknowledged. For instance, if an alternative product is developed which may be safer in terms of health, it could use much more energy during the manufacture process or the use phase, or more water, meaning that the 'safe by design' concept is impaired. The broader concept of 'safe and sustainable by design' is the way to go.
Given that there is just 30 years left for the European society and industry to implement the necessary massive changes in energy transition and business models, what role will Cefic continue to play? Where would you like to see innovations emerge that can help with this?
As an association representing the European chemical industry, we will certainly continue to highlight the key contributions of our industry to modern life. Indeed, we feel that communicating the value of the chemical industry and the impact that it has on the everyday lives of citizens as well as the European economy through its involvement in almost all value chains is of paramount importance if the sector is to get the recognition it deserves.
The Cefic Molecule Managers report from last year called for a more sustainable economy and a more sustainable society. As such, the points raised by the EU in the context of the Green Deal did not take us by surprise because the two are quite similar. For our own report, we included an eight-point communication summary, within which we highlighted climate neutrality, the circular economy, and the increasing concerns of citizens and society for the impact of products on the environment, amongst others. However, while the Green Deal also acknowledges these areas as being of importance, the question of how to achieve the necessary goals remains indistinct. As previously mentioned, the scale of the required transformation is not only unprecedented, but it also needs to happen in a short period of time. As such, in parallel to this high level of ambition, we must be equally ambitious in terms of innovation – and, indeed, in terms of scaling these innovations up.
To take the energy transition as an example once more: a key technology in the transformation of the energy landscape will be hydrogen. But if this is to be achieved sustainably, then the production process needs to use low- carbon or zero carbon energy. Given this link therefore to renewable electricity, hydrogen is something we need to look at from a chemical standpoint.
Another technology that should be mentioned once more is chemical recycling, and perhaps more specifically, the chemical recycling of plastics. Today, just 15% of EU-collected plastic waste in the EU finds its way back into the EU plastic market. Mixed or contaminated plastic waste is currently burned in an incinerator, ends up in a landfill or litters our streets and waterways. Chemical recycling is the only technology available today that can treat this type of waste. The chemical industry is committed to further improving this technology.
CCU is important for the chemicals industry because we need carbon; the vast majority of the products we create, such as polymers and plastics, contain carbon, and due to the fact that we expect the mix of feedstocks to evolve moving forwards, as already discussed in regard to biomass, linking with CCU may provide the answer we need in terms of how to acquire it sustainably.
Nevertheless, we must combine all these different options and technologies to reach the end goal; there is no single solution.
How does digitalisation fit into this mix, as this could have a significant impact on business models and the way the industry works?
Cefic is involved in SPIRE, which brings together cement, ceramics, chemicals, engineering, minerals and ores, non-ferrous metals, steel and water sectors, several being world-leading sectors operating from Europe with the mission of ensuring the development of enabling technologies and best practices that will contribute to a resource efficient process industry.
Some time ago, working with SPIRE, we began developing a new roadmap, and within the vision for this you will find the numerous technologies that are key to the partnership and, indeed, in supporting the transformation to 2050, many of which we have already discussed, such as electrification, the use of CCS and CCU, the use of different feedstocks, hydrogen, and so on. Alongside this, we also identified two core technology enablers, one of which is digitalisation, which will help the industry to better manage its processes, to improve energy efficiency, to accelerate the design of new materials, to speed up research and development, etc.
Moreover, digitalisation can also be linked to the circular economy in terms of digital tools which enable the tracing of products and substances along the value chains.
Thus, digitalisation is a key enabler for the transformation we are working towards, and it is certainly a key enabler for the chemical industry, and all the different sectors that come together in SPIRE reached the same conclusion.
The second enabler is industrial symbiosis, which highlights the importance of different sectors working much more closely together. This can have clear benefits. For example, a by-product or waste stream from one industry can be a feedstock for another. This is the case, for instance, with the huge CO2 emissions from steel mills which, if they can be captured, could be used as a feedstock for the chemical industry.
Industrial symbiosis was also highlighted in the Molecule Managers report, where we suggested that by 2050 the delineation between different sectors are going to become increasingly blurred, perhaps to the point that it will be much more difficult to tell whether a business belongs to one previously-assigned sector or another.
Finally, how successful is Europe's chemical industry today?
The European chemical industry remains a success story with a stable turnover over the last 10 years of around €550 billion, year on year. However, what is perhaps more important is that there is a trade surplus, and while this may fluctuate a little it stands at around €45bn. There are not that many industrial sectors in Europe that have this, and so keeping the chemical industry thriving in Europe is central to a thriving European economy.
The future transformation of the sector, and indeed of Europe generally, is linked to maintaining a strong chemical industry. If we want to achieve what is called by some as 'technology sovereignty', then we need to ensure that we remain in control of the key technologies, many of which we have discussed. Within that, the chemical industry has a central role to play.