EIT has announced its biggest funding round, which will facilitate European innovation over the next three years.
The European Institute of Innovation & Technology (EIT) has announced an €890m investment in projects tackling a variety of challenges across Europe, delivered by eight of its Knowledge and Innovation Communities (KICs). This funding round is set to boost European innovation in the areas of climate, digitisation, food, health, sustainable energy, advanced and sustainable materials, manufacturing, and urban mobility.
It is also awarding a €6m start-up grant to its newest KIC, EIT Culture and Creativity, which is set to become fully operational by the end of 2023.
Investment into boosting European innovation
Under Horizon Europe, EIT is increasing European innovation through the allocation of multi-annual grants. This funding will benefit the extensive network of EIT Community partners and collaborating organisations by providing more flexibility and stability for large scale multi-year innovation projects.
Mariya Gabriel, European Commissioner for Innovation, Research, Culture, Education and Youth, commented: "The EIT's record-breaking investment under Horizon Europe matches the importance innovation plays in advancing solutions to the pressing global challenges.
"I am glad to see that the EIT Community, as Europe's largest innovation ecosystem, is delivering on the New European Innovation Agenda, strengthening innovation networks, and driving Europe towards excellence and impact for the green and digital transitions."
Nektarios Tavernarakis, Chair of the EIT Governing Board, added: "I am proud that the EIT is now transitioning to multi-annual grants, and I would like to thank our entire community for their bold and creative programmes and services that will benefit entrepreneurs, innovators and students across all of Europe over the next three years.
"The EIT model delivers, and this is evident in the rate of growth that the EIT and its partners have seen over this decade.
"We are committed to matching our growth with more impact for all Europeans, to live in a healthier, more equitable and brighter future and to push the boundaries of what's possible in the coming years!"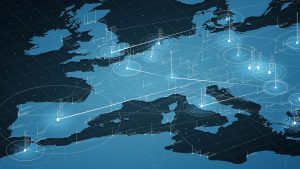 The latest funding allocation of €890m will be invested to deliver on EIT's three core pillars of activities. Ten to 15% of this funding will be dedicated to delivering on the EIT Regional Innovation Scheme that aims to increase innovation in Europe.
About EIT
EIT is an independent EU body set up in 2008 to deliver innovation across Europe. The organisation, known as Europe's largest innovation ecosystem, has pioneered a different and well-proven innovation model, delivering impact for Europe.
The EIT Community, with over 3,400 partners and 70 established innovation hubs across Europe, has powered 3,200 start-ups and scale-ups, launching more than 1,600 new products and services to contribute to Europe's efforts of tackling global challenges.
Ventures supported by EIT have raised over €6bn in external capital. The latest funding announcement will assist EIT's work of investing in what delivers, increasing European innovation for a long-lasting impact.