Euan Moir, Regional Manager, UK & Nordics, Shell Recharge Solutions Europe, outlines the key issues to address to ensure that EV charging infrastructure is positioned to keep up with the rapid EV transition.
Electric vehicle (EV) ownership is growing and now EVs are emerging into a position of simultaneous rapid adoption and rapid innovation. This is a difficult balancing act as we seek to get new technology into the hands of drivers and companies, whilst ensuring that it is future proof. Nowhere is this truer than in charging, where we can expect to see a major rollout of infrastructure, as well as big changes in how people use it. It is clear that charging is a critical issue which can make or break EV adoption.
The momentum gathering around the adoption of EVs is evident. It is expected that, in the UK, battery electric vehicles (BEVs) will outsell mild hybrid diesel cars by the end of 2022. Globally, it is predicted that, by 2030, over 145 million EVs will be on the road. EV charging infrastructure needs to keep up with this demand to encourage mass adoption and enhance the EV experience for both private drivers and fleet owners.
Significant strides are being taken towards this, although there are still challenges facing the industry and it is important to emphasise the technological difficulty that establishing effective charging infrastructure presents. Charging must operate across and accommodate multiple contexts – at home, at work, and on-the-go. For users, charging is very different to refuelling than driving an EV is to driving a combustion engine vehicle.
In addition, fleets are a huge opportunity for electrification, and they require a specialised approach to charging. With this in mind, charging will need to be carefully integrated with the grid and renewable energy in order to be more sustainable. Future technology will help with the aforementioned points, but we need to be prepared to make it a reality.
Meeting all charging needs
Different types of charging is required in different situations for different drivers. Convenience is key for mass EV adoption. Charging is easy and convenient for those with access to a charging point at home, but not all drivers can install at-home charging. Our recent EV Driver Survey found that 77% of those who had private parking also had a personal charge point. This was compared to 28% of those without private parking having access to a personal charge point. This highlights the importance of both on-street and on-the-go charging.
The UK government recently announced its EV infrastructure strategy. This includes plans to build a network of 300,000 chargers in the UK by 2030 – a tenfold growth in the country's public charging infrastructure. It is great to see a commitment at government level to meet this demand for on-the-go charging, but it is also important for those in the industry to share this level of commitment to growth.
Focusing on flexibility
The difference in user experience between charging and refuelling creates an urgent need to make charging as fluid and simple as possible. This is where charge cards for electric vehicles come in. Our EV Driver Survey found that the number of drivers with multiple charge cards has increased, with 36% of drivers owning over four charge cards, up from 15% in 2021. Out of the 55% of EV drivers that have over four charge cards in the UK, almost 40% want a single charge card.
But why are EV drivers having to manage multiple charge cards and subscriptions to charge their vehicles? How can they be sure they will have the right charge card to have a successful, smooth journey? Directly addressing those challenges of multiple charge cards will improve the overall driving experience, and expanding both EV infrastructure and access to charging networks will help the industry to overcome range anxiety and charge point availability concerns among drivers.
Through improved interoperability, drivers can access multiple charge points with one charge card – a significant step forward in the ownership experience. Roaming partnerships are key here, which can even extend across Europe, giving drivers access to a larger charging network using just one card. For example, Shell Recharge Solutions' customers can access approximately a third of the total charge points in the UK, with access to over 275,000 in Europe. While that number continues to grow, we at Shell recognise that collaboration is at the heart of increasing charger availability for all EV drivers, across both public networks and private infrastructure.
In addition, customers will know they have access to charge points throughout their journey and, by improving digital infrastructure, drivers can utilise apps to plan their journey and locate the nearest charge point with increasing ease.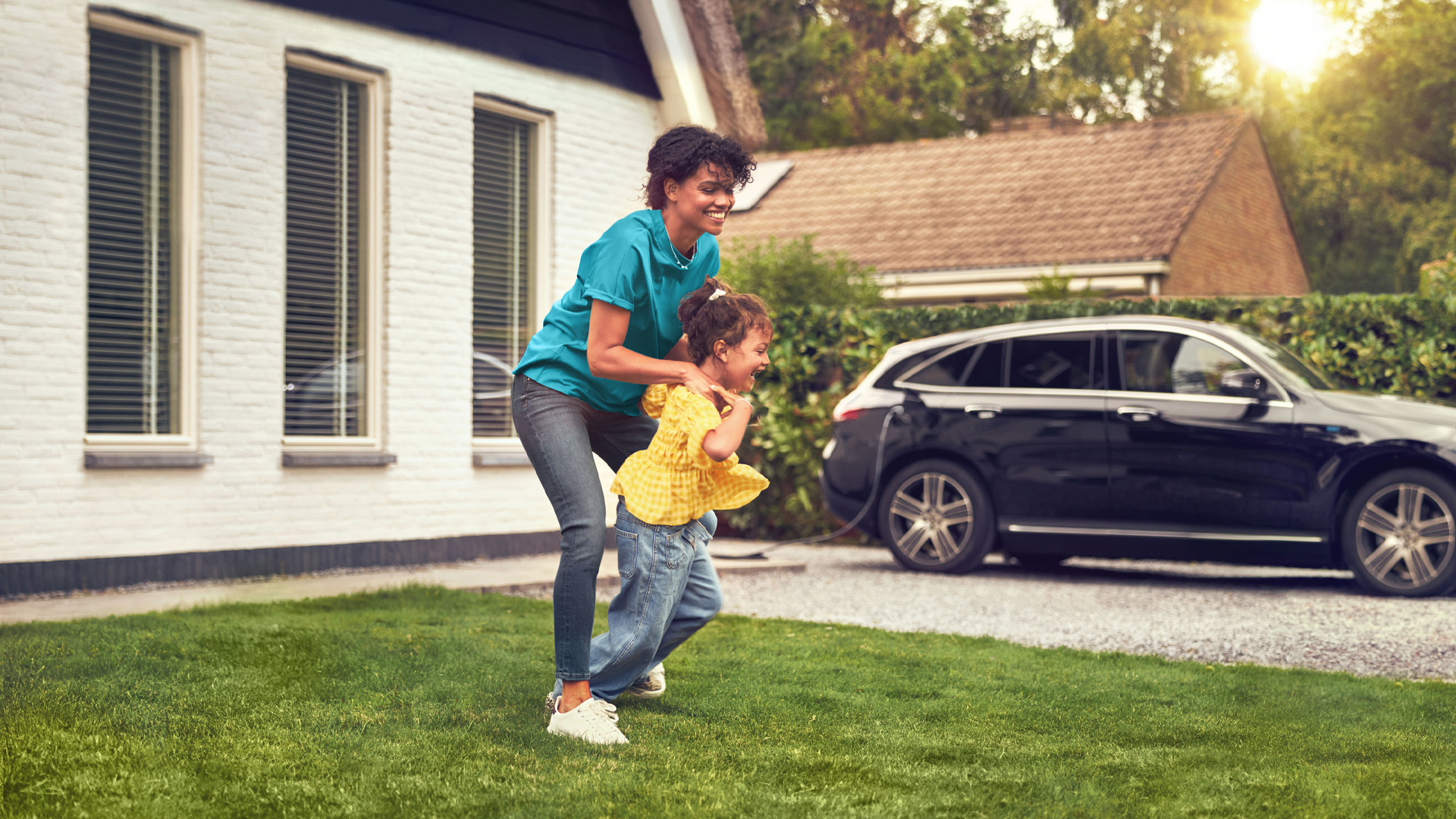 Considering the fleet
Fleets need special consideration in terms of charging, but also clear communication of its benefits. Total cost of ownership is an advantage of EVs for fleets. Initially, pricing can be perceived as one of the biggest barriers for adopting EVs into business operations, but businesses will be able to reap the benefits of EVs in the long term.
For fleets, there are challenges with charging many vehicles simultaneously or knowing exactly where fleets can access charge points on-the-go. To encourage further EV fleet adoption, companies should be confident that they can charge their vehicles easily and reliably. Installing charging infrastructure at depots, for example, and then being able to access charge points while on-the-go through a charge card or charging app, is important to reassure logistics companies that charging will not impact business operations.
A platform that provides insights in usage and availability of the fleet's charging infrastructure across multiple locations can increase visibility, and therefore simplicity, for fleet managers. This makes it easier to manage the cost of charging and maintenance of vehicles and can improve operations overall. Furthermore, using an established charging solutions provider will reassure fleet managers that operations will not be impacted. Additionally, smart charging solutions can be implemented to charge vehicles at certain times of the day and so make use of cheaper overnight electricity rates, helping to cut overall running costs and support the use of more renewable energy for EV charging.
Prioritising sustainability
Sustainability is a key concern for EV drivers. The EV Driver Survey found that 70% of drivers would choose a BEV over a hybrid due to the environmental benefits. For charging, sustainability means both directly employing renewables and using charging to support the grid. This is happening today, for example, at the Shell Recharge Fulham Hub, where all electricity supplied to the EV charge points and the station are from 100% certified renewable sources.1
Smart charging
While charging has come a long way, there is still work to be done. For example, vehicle-to-everything (V2X) is set to significantly improve how flexibly we can utilise the stored energy in vehicle batteries by enabling two-way transmission of power between the battery and the charge point. As this technology, which is already being actively piloted, gets rolled out more widely, we should expect to see a real variety of use cases being found for it.
In national power networks, which are heavily reliant on renewable energy, for example, large-scale V2X implementation will enable the option of using small amounts of power from many vehicles across the country to help meet demand on the grid at times when variable wind and solar supply falls short. Effectively, this is a route which could allow us to go significantly further and faster in terms of scaling down power generation based on more traditional resources.
V2X will also empower solutions on a more local scale, such as supplying power back to a home during periods of peak electricity costs to save money, or even acting as distributed backup power for commercial buildings.
Technology is advancing and there are more smart charging options coming. This means that the need for internet connectivity to enable updating – and software platforms which are designed to accommodate changing usage in the future – are paramount.
Looking to the future
When outlining the range of areas of development as we have here, it quickly becomes clear that, while charging once meant just installing a specialised connection to the grid, it is now a much broader proposition. There is a need for serious investment from players in the industry to tackle this complexity and the UK government's ambitions help highlight the urgency.
Ultimately, having access to charging infrastructure is a make-or-break factor for sustainable transport. EV charging infrastructure cannot fall behind EV adoption and it is the responsibility of the industry to focus on interoperability and enhancing the availability of charging infrastructure to improve the EV experience. With a great EV driver experience, there is no doubt that mass EV adoption will thrive.
References
1          The renewable electricity at the Shell Recharge Fulham Hub is certified by Renewable Energy Guarantees of Origin (REGOs), which means that all of the electricity Shell purchases to supply our Shell Recharge sites is matched with the equivalent amount of units from 100% renewable sources in the UK.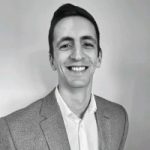 Euan Moir
Regional Manager, UK & Nordics
Shell Recharge Solutions Europe
shellrecharge.com/en-gb
https://www.linkedin.com/company/shell-recharge/
https://www.facebook.com/ShellRecharge
https://twitter.com/Shell_Recharge
Please note, this article will also appear in the tenth edition of our quarterly publication.