Marie D'Iorio, Founder and President of NanoCanada, spoke to Innovation News Network about the evolving nanomaterials landscape in Canada and NanoCanada's role in accelerating innovation within the sector.
Nanomaterials are materials that possess one external dimension, measuring 1-100nm. They can be created as by-products of combustion reactions, be purposely produced through engineering, or can occur naturally. With continual advances in technology and a growing demand for innovation in a wide range of sectors, there have been huge breakthroughs in nanomaterials across the globe in recent years. From healthcare to batteries, the scope for nanomaterial application is ever-increasing.
There are four main types of nanomaterials – inorganic-based nanomaterials; carbon-based nanomaterials; organic-based nanomaterials; and composite-based nanomaterials.
In recent years, graphene has emerged as one of the most promising nanomaterials, at only a single carbon atom thick. Often referred to as a 'wonder material', graphene is 100 times stronger than steel, despite it being extremely lightweight, and is well-suited to a range of technologies.
NanoCanada is an organisation that focuses on nanomaterials and is dedicated to bringing together a network of industry, government, and academic members. In 2015, Founder and President Marie D'Iorio saw an opportunity in the deep tech industry to facilitate partnerships and collaborations that bring scientific breakthroughs to the national and international marketplace. NanoCanada works to strengthen Canada's technology ecosystem by creating new opportunities, and helps to advance next-generation technologies that are catalysts for change. To find out more about NanoCanada's role in the advanced materials and nanotechnology industry, and to discuss the importance and application of graphene as a nanomaterial, Innovation News Network spoke to NanoCanada's Founder and President, Marie D'Iorio.
Can you explain more about NanoCanada, its work, and how the organisation has evolved?
NanoCanada is an industry association for advanced materials and nanotechnology. Our stakeholders are academia, government, and industry, and we have members in all three stakeholder groups. The organisation, located in Edmonton, Alberta, was founded in 2015 and, at that time, was part of an outreach activity of the National Institute for Nanotechnology, which I led. We found that the ecosystem was very fractured, and that there was no national strategy for advanced materials and nanotechnology in Canada, unlike other countries.
When all of the key players met, we identified a gap between the many breakthroughs that were being achieved in the field and what was available on the market. There was very little out there and we needed to work out how we could bring these innovations to market. The answer was, partly, that we needed to find a way of connecting researchers to the industry and improve the path to bringing some of the breakthroughs out of the lab and into the marketplace.
To do this, we decided to focus on two things. One was the weaving of the ecosystem by creating events, such as national meetings and workshops, that brought people together to showcase what was being done across the country. The second focus was to take Canada to the global markets. For that, we developed a turnkey model for international trade missions, by working closely with Canadian embassies, consulates, and their trade commissioners. Canadian companies and researchers participate in these trade missions, usually surrounding an event, such as Nanotech Japan – the largest nanotechnology showcase in the world, with over 60,000 attendees. NanoCanada has evolved from a nanotechnology play to an advanced materials and nanotechnology association.
What is important are the links that are being made between Canadians themselves, and also that the business-to-business meetings in the country that we are visiting are facilitated through the Canadian Embassy, the provincial offices, and the trade commissioners. We take care of the programme. That has been a tremendous way of helping the commercialisation of advanced materials and nanotechnology abroad, because it became an event for research contracts, distribution networks, investments, and sales. We have been defining the success of these things based on what the outcomes were for the people who participated.
We have been evolving; we started with just nanotechnology and saw the strength in the material. Now, we would refer to our work as advanced materials and nanotechnology because that depicts what we are all about.
In the last year, we also started to think about a hub and spoke model where we can help and connect to support other communities. We received funding to set up a cluster for nanomedicine, inspired by the pandemic, and the major role played by Canada in the development of nanolipid technology, a core element of the mRNA vaccines. We realised that the nanomedicine community was not closely tied to the advanced materials and nanotechnology players developing important nanotools for use in the pharma industry, and decided to bridge these communities.
The convergence of technologies, such as Artificial Intelligence (AI), Machine Learning, robotics, and advanced manufacturing is transforming research and development. We are trying to pull all these deep techs into our ecosystem, realising their role in the innovation landscape.
Our biggest project right now is an international conference that will take place from 8-10 June 2022, in Edmonton, Alberta, Canada. Here, we decided on a theme that could show how advanced materials and nanotechnology are enabling technology or platform technologies. We decided on the theme, 'From Earth to Space', that could illustrate how advanced materials and nanotechnology are enabling solutions to the future of health and nanomedicine; sustainability from an energy-water and food perspective; and the future and beyond.
How would you describe the Canadian innovation landscape now, as a whole, when it comes to advanced materials and nanotechnology, and how does NanoCanada support this?
We support all of the players in the field, as our association, which is now a not-for-profit organisation, serves academia, industry, and government. What we try to do as well, is to think about what the gaps are, and how we must address those gaps in our ecosystem. We are active in the International Standards Organization and the technical committee on nanotechnology (TC229). We play a role here by supporting the international community in the development of standards for nanotechnology, and participating in discussions about the evolution of advanced materials and nanotechnology.
We have created a Canadian Safety and Health Initiative for Nanotechnology and Advanced Materials with representatives from government, industry, and academia. We organise webinars that touch on health and safety related to advanced materials and nanomaterials. It is a way to extend our outreach to make sure that researchers in industry and academia are aware of best practices and the regulatory framework surrounding product deployment.
Over the last five years, Canada has developed innovative strategies to support technology clusters. Canada has what is known as 'Superclusters', funded equally by government and industry. The clusters are in digital technologies, oceans, advanced manufacturing, AI, and agriculture. The clusters leverage significant investments in their region and are effective in connecting stakeholders, thus strengthening the Canadian ecosystem. NanoCanada has matched funding from the Advanced Manufacturing supercluster to build a NanoMedicine Canada cluster with a matchmaking platform that will connect players in the nanomedicine application space to respond to some of their needs.
On the high-tech side, AI has been recognised as a great strength in Canada, and the quantum technologies have been an investment in that also. We are making sure that we stay at the forefront of fields where there is deep expertise in our academic institutions and supporting how that eventually reaches the marketplace.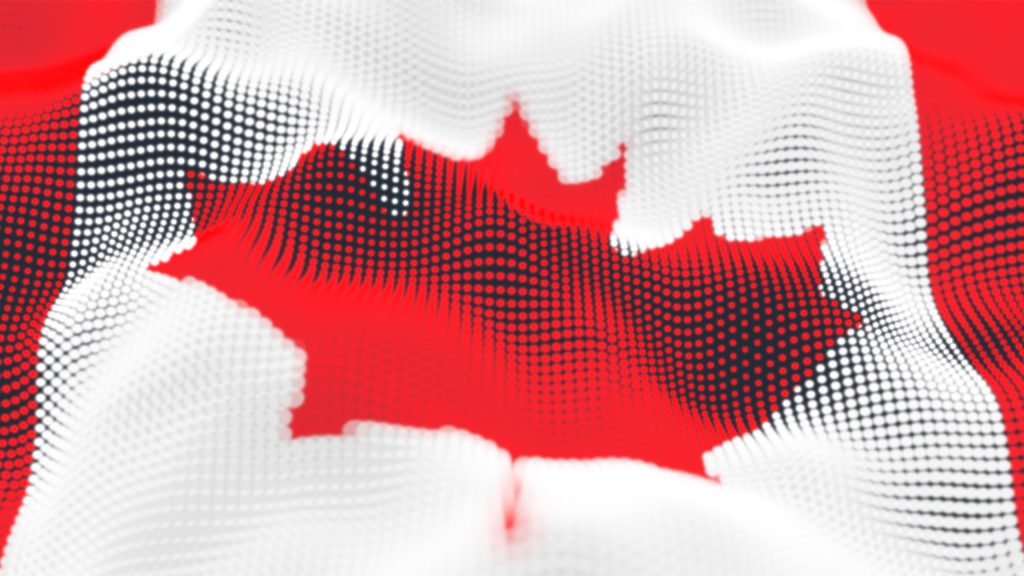 One area that is in the spotlight currently and continually developing is battery innovation. What advances have you seen for the use of graphene in batteries in recent years and what do you think the future holds for nanomaterials in battery innovation?
Canada is very strong in the development of nanomaterials, such as graphene. With graphene especially, Canada has excellent sources of graphite and so we have a number of companies that not only have access to the raw material, but they have worked on the development of applications for graphene, and batteries is one of them.
For Canada, it is a combination of fairly well-established companies, startups from universities, and we have companies that have been involved originally with carbon nanotubes that are now involved with graphene. There is no doubt that, when it comes to materials, Canada does very well, and the companies are looking at those materials for batteries. The culture of entrepreneurship in many Canadian universities and the government-funded training opportunities are key to the strength of graphene innovation and the use of nanomaterials for energy solutions.
What are your hopes for the future in terms of both the Canadian advanced materials and nanotechnology sector, and also for NanoCanada's own priorities?
For us, the hope for the future is to capitalise on deep tech and the integration of emerging technologies. Today's challenges are such that interdisciplinary and collaborative efforts are required by large international teams, capable of leveraging knowledge of advanced materials, nanotechnology, AI, ML, biotech and quantum technology. As an industry association, we support this vision by working to build strong ecosystems through partnership building, convening of experts across stakeholder communities and networking both in Canada and abroad.
We are thinking about deep tech. Deep tech is all of these emerging technologies that take quite a long time to develop. In time, we want to accelerate deep tech's commercialisation in a responsible way, and see the same success that we have in nanomedicine. What inspires us is being able to work with the community and get involved in solving the bigger problems of the planet.
We support Canada's quantum strategy as it is closely tied to breakthroughs at the nanoscale.For example, NanoCanada organises the largest quantum event in Canada, which is called Quantum Days. In 2021, we had 1,000 participants online and hope to have the same success in 2022.
We look at the future in an optimistic way, supporting a responsible and safe deployment of technology solutions using deep tech. We are also aware of equitable access to such solutions for a brighter future.
Marie D'Iorio
President
NanoCanada
https://nanocanada.com
https://www.linkedin.com/company/nanocanada/
Please note, this article will also appear in the eighth edition of our quarterly publication.