Headquartered in Canada, 1844 Resources is an exploration company focused on the exploration and development of strategic and energy metals in largely underexplored regions of Québec, Canada. With a dedicated management team, the company's goal is to create shareholder value through the discovery of new deposits.
A key area of focus for the company is the Gaspé Peninsula, which has had multiple producing mines historically. Since its first acquisition in the region in 2012, the company now has a multitude of projects in the Gaspé area.
Looking to broaden its portfolio, 1844 Resources has recently entered into an option agreement to acquire up to a 100% undivided interest in the Hawk Ridge nickel/copper project, located in northeastern Québec, from Nickel North Exploration Corp. Hawk Ridge comprises of 411 claims covering 179km2 over a 50km belt located on the Ungava Bay, located North of Kuujjuaq, with direct access to tidewater on the east coast of Québec. The project is known for its nickel and copper content.
In conversation with The Innovation Platform, 1844 Resources President and CEO Sylvain Laberge discusses the evolution of the company, how it is meeting the increasing demand for strategic metals, and the importance of its projects' locations.
Why are strategic metals, including cobalt, nickel, and copper, so important for the future?
First-world governments are committed to reducing carbon emissions and making a shift to electrification over the next 30 years or so. The demand for electrification generates a strong demand for certain minerals, especially at the level of the development of storage batteries for the infrastructures either for solar panels or wind turbines, as well as for electric vehicles (EVs).
Nickel (Ni), cobalt (Co), and copper (Cu) are essential for this type of use and, moreover, copper is used for harnesses, cables, and electric motors. The annual global copper demand for the renewable energy sector will grow rapidly. For example, the demand for solar panels will increase from 633,675t in 2020 to 1,850,000t in 2050. Demand for onshore wind turbines will rise from 451,000t in 2020 to 868,000t in 2050. We will also see demand for offshore wind turbines grow from 57,725t in 2020 to 432,000t in 2050.
For the automotive sector, a conventional car uses 18-49lb, a hybrid car uses 85lb, a plug-in hybrid uses 132lb, and a fully electric vehicle uses 183lb.
What are the potential threats to the global supply of strategic metals and how can these be overcome?
As we can see, the instability and the global division between democracies and autocracies creates a negative situation on the supply of certain strategic metals. With the largest nickel mine being in Russia, Norilsk Nickel produced 178 kt in 2020 and, considering the situation with the war in Ukraine, this is a supply that will be unavailable for a while.
As for copper, reserves are drastically decreasing now. A copper deficit is expected to flood global markets throughout 2023, fuelled by increasingly difficult South American supply flows and pressures from the higher demand. Furthermore, the grades of the mines in production are in decline and world analysts speak of an imminent squeeze in the sector.
Due to political issues in Peru, certain companies suspended their operations in 2022. In addition, Chile recorded a-year-on-year decline of 7%. Cobalt reserve, often associated with copper and nickel and another strategic mineral for electrification, is also in a similar situation with the largest production being in the Democratic Republic of the Congo (DRC). In July 2022, DRC suspended copper and cobalt exports. Geopolitical problems are really not helping in the circumstances.
Can you tell us more about 1844 Resources and your current goals?
1844 resources was listed on the TSX Venture Exchange in January 2012, under the name of Capstock before it rebranded to Gespeg Copper Resources and then 1844 Resources. We chose the name 1844 Resources as this was the year the Canadian Geology Institute issued its first report that focused on the Gaspesie. The primary goal of the company was to explore for copper in the Gaspesie sector.
The vision of the founders was simple. From 1954 to 1999, there had been a major operation in the copper sector, the Gaspé Copper Mine of Noranda. This mine produced 141,000,000 tonnes at 0.85% Cu and it was closed in 1999 due to the declining price of the material.
A successful drilling campaign in 2011, yielding drill results of 29m @ .94% at 5.60m depth, thrilled us but unfortunately copper prices went from $3.50 to $1.99 on the Vortex property, which appears to be associated with a porphyry system with a great similarity with Gaspé Mine and which includes 40 claims as well as a resource of 2.2 million tons @ 1.09%. Currently, the property is included within a caribou protection zone which was set up in 2019 and we are talking with the people concerned to find a solution.
In 2019, we added another property, Native Copper, which is located south of the Gaspesian Peninsula and is more of a stratiform system composed of 325 claims and nine known showings with results as high as 5.38%. An academic exploration campaign was held in 2022 and work is expected over the next few years to define the potential of the rich areas of the property.
In 2013, we approached Xstrata who owned the Gaspé Copper Mine, which then passed to Glencore. Our intention was to rekindle interest in reopening the mine. I believe we have succeeded because my friend Robert Wares, Chairman and CEO of Osisko Metals, along with President Jeff Hussey, did the data assessment and announced in 2022 that they were moving forward with the acquisition and the future reopening of the mine. This is, economically, a success for the Gaspé Peninsula and for any exploration company, especially in copper.
You are focused on several areas in Québec. Why is this an important location?
The answer is simple: Canada is a stable country with a history of exploration and natural resources and, in addition, is an innovator of new technologies, which makes it possible to be a major player in the world chessboard of strategic metals.
Canada was the first in nickel production during the 1970s and 1980s, second during the 1990s, and is now sixth with a production of 130,000 metric tons. In addition, it was a major producer of copper for several decades with Mine Gaspe Copper being the largest mine in North America wishing to take back our place with its opening.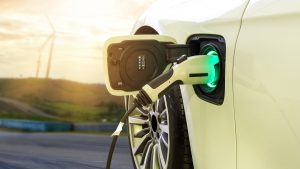 The province of Québec, with 25 mines in operation and 24 advanced projects, is an undeniable choice due to its policies and its stable economy, with a current government that is focused on the development of technology related to the advancement of clean energy. The province is blessed with the world's best universities for earth sciences, engineering and manpower, and world-class infrastructure. The province is fertile for the discovery of new deposits and the development of known ones. Ethics and respect for the environment make it an exemplary place for the future.
You have recently entered into an option to acquire up to a 100% interest in the Hawk Ridge nickel/copper project. What will this mean for the company?
The acquisition by option of the Hawk Ridge project takes us to another level. We are evolving from a grassroot explorer to having a project that can be qualified in development.
This acquisition completely transforms the company and is an added value for our shareholders. HawkRidge comprises 411 claims over 179km² and a favourable area of 50km. The property is in the Labrador Trough, which is part of the Circum-Superior Belt which already includes mines in production, namely Glencore's Raglan mine which produces 1,300,000 tonnes annually and Canadian Royalties' Nunavik mine both in Québec and hosted mines in the Thompson District of Manitoba which produced 250mt.
The property has 46 known showings and four that are part of the known Raglan-type resource. In addition, the property is adjacent to Ungava Bay and located near the village of Aupaluk to the north and Kuujjuaq for access to the south in the territory of Nunavik both having an airport. The project has historical values according to a Ni 43-101 issued in 2022 of 34.66 MT inferred mineral resources at 0.22% Ni, 0.56% Cu, 0.013% Co, 0.19 g/t Pd and 0.05 g/t Pt reported by P&E Consulting. An additional target of 35mt to 60mt grading 0.35% to 0.40% Cu, 0.10% to 0.20% Ni, 0.01% to 0.02% Co, 0.03 g/t to 0.05 g/t Pt, 0.15 g/t to 0.20 g/t Pd, and 0.03 g/t to 0.05 g/t Au was reported by P&E Consulting.
We expect to continue exploring and defining the resource during the summer. At the time of this interview, the budgets for this summer were established at 2.8 million with a channelling campaign and 2,000m of drilling. Our future intentions are to continue to define the known zones and to move from an inferred resource zone to indicated resource zones and to continue exploration on the known showings to make new discoveries.
Please note, this article will also appear in the fourteenth edition of our quarterly publication.