Dr Tamara Baksht, Co-founder and CEO of VisIC Technologies, discusses the company's innovations in Gallium Nitride technology set to transform the automotive industry.
Founded in 2010 and headquartered in Israel, VisIC Technologies was launched with the goal of advancing Gallium Nitride (GaN) technology into mainstream use. After its initial team of GaN pioneers made several ground-breaking developments in device design, the company focused on applying such technologies to the automotive industry.
VisIC's team steadily grew and development of robust transistor devices based on GaN technology began. The team arrived at an optimised design of one of the most reliable, high voltage, high current (650V, up to 200A per die) transistors. The unique D3GaN (Direct Drive D-mode) power switch technology for electric vehicles (EVs) is designed to enable use of smaller, lighter, and cheaper batteries and to provide the car with a more extended range.
Overall, the company seeks to make the function of driving better, with a focus on high-performance, noise reduction, affordability, and pollution reduction. To support the affordability of EVs, VisIC Technologies works to keep manufacturing costs as low as possible, and make the vehicle's powertrain more efficient.
VisIC has produced the first GaN-based transistors to be used in automotive traction inverters and is now in the development and evaluation phase with several original equipment manufacturers (OEMs) and Tier 1 customers for series production.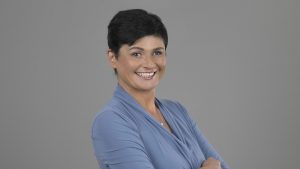 In conversation with The Innovation Platform, Dr Tamara Baksht, Co-founder and CEO of VisIC Technologies, discusses the benefits of GaN and explains more about the company's achievements so far and its future plans.
Can you explain the background of VisIC Technologies, your key product offering, and your main goals and objectives?
Using GaN, VisIC Technologies is working to bring to the market high efficiency electronic components, namely power switches, for the energy and transportation sectors. I think it is important to address the evolution of Gallium Nitride (GaN). We have seen this technology transition to be scalable and affordable. Light-emitting diodes (LEDs) are a good example of how a new material or technology can transform an entire industry. Today, all white and blue LEDs are made with GaN. GaN gives a blue light and, in order to make white light, you need red, green, and blue (RGB). For years, there had been green and red but blue had been missing, meaning that it was impossible to make true white LEDs. Since the implementation of GaN, the whole lighting industry has changed.
The value of GaN is that for the same level of power as silicon, it provides much higher efficiency or a much smaller form factor. Normally, these three parameters – power level, form factor, and efficiency – are in trade off. However, GaN brings the solution to this trade-off.
When I started this company, most GaN transistors had been mainly developed for communication applications. In terms of industry, electrical energy conversion had been relatively low-tech, and the importance of electrical energy had not been obvious. Today, the fact that electrical energy became the bottleneck of our world has been recognised. A significant part of energy is lost in conversion between voltages. In a world where the scarcity of electricity is becoming ever more apparent, working to improve the overall efficiency of this transfer and conversion is critical.
A Gallium Nitride high electron mobility transistor (HEMT) was successfully used as a power amplifier when the company first began. We therefore knew that significant effort would be required to make it usable for power conversion and to develop good power switches. After several years of focused development effort, the first working prototypes had been successfully tested by industry partners. After analysing results and exploring the market, we chose to focus our work on the fastest growing segment: electric transportation. It is remarkable that, for the first time in the semiconductor industry, electric vehicle semiconductors impact the core values of a car – manufacturing cost, driving distance, power, and acceleration. In electric cars, semiconductor power switches are responsible for conversion of electrical energy from battery to car motion. The new level of power-size-efficiency trade-off is important because electric cars must have high power and, as space is limited, batteries must also be compact. Efficiency is critical because of the cost of the battery; so, a high efficiency inverter means we can use less battery, making the car cheaper. Moreover, we can use the same battery and have much longer driving distances, offering better value for the customer.
What role has innovation played in accelerating your company and GaN technology?
Making our product a mass market technology requires significant innovation as we are facing a combination of challenges.
Firstly, we are a deep-technology semiconductor start-up company, which is a lengthy and capital-intensive process. We then have the added challenge of breaking into the automotive market, which also takes a long time, comes with high liability and is known to be very conservative. However, at the same time, this direction is great for us as it is where there is the highest need for high-efficiency, high-power semiconductors. The process can be counterintuitive, but I think we are succeeding because we have very good access to funds, we have been oversubscribed in the last couple of rounds, and we have got very good results from professionals in our sector with a much lower total investment compared to our competitors.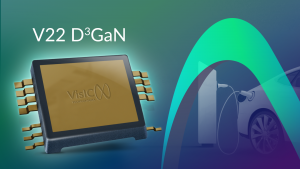 We are not only innovating with the technology, but it is also essential that we are innovative across the company as a whole and in our organisational structure.
What makes your product offering and company different?
Our advantage is that GaN transistors have significantly better efficiency than silicon transistors. Another advantage of GaN against over emerging technologies that are slightly more mature, such as silicon carbide, is the manufacturing cost. GaN is a brownfield manufacturing process, meaning we are reusing standard silicon factories.
I believe that we make the best GaN product for automotive purposes. Whilst other companies produce very good GaN for applications such as chargers and telephone communications, our devoted focus on the automotive sector has resulted in the best offering available.
As a company, we are truly global, and we started to work remotely long before the pandemic. I believe that the right people are more important than their location. To make such a complex product and business possible, we need brilliant people. We therefore hired employees from across the globe, not because we need localisation but because we need brilliant minds.
What research and development processes are behind your product?
Our product is a very complex combination of a few powerful technologies. To make a good product in this area, you need a solid combination of a good semiconductor, good packaging, and good electronic design. We must find the right balance in all these areas to create the best possible product. To achieve this, we have a dedicated semiconductor department, a power and electronics department, and a packaging department.
Our R&D work is done collaboratively and iteratively with Tier 1 customers, who adapt to the new technology and integrate the new components in their next-generation systems. Changes on their part influence our component.
What's next for VisIC Technologies?
We are currently working to establish a reliable supply chain for the developed product and production is scheduled for the upcoming years. This will be the main direction of our work for the near future.
I am quite confident that, as Gallium Nitride gets more mature and is produced at a higher volume, it will replace most silicon switches in power applications. I am confident that, in 2030, the best electric cars in all categories will have GaN devices inside.
Please note, this article will also appear in the twelfth edition of our quarterly publication.