Anthony Huston, President, CEO and Director at Graphite One, outlines the largest graphite project in North America, and largest critical mineral project in the US.
Envisioned as a vertically integrated supply chain solution to mine, process and manufacture high-grade coated spherical graphite (CSG), the Graphite One Project would increase North American supply of high-purity CSG that meets or exceeds current requirements for electric vehicle battery anodes and other forms of advanced graphite at a time when demand for graphite is skyrocketing.
In an interview with Innovation News Network, Anthony Huston describes how Graphite One's advanced graphite project can help meet the demands of a growing industry while meeting and exceeding environmental, social, and sustainable goals.
What is your vision for Graphite One?
I am so pleased this is the first question from Innovation News Network. So many people move right into the 'what' and 'how' of a project and a company. I start with the 'why' – why does it matter for your company and project to succeed?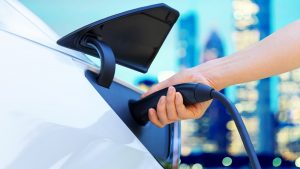 My motivation has always been to develop Graphite One (TSX.V: GPH; OTCQX: GPHOF) to help make better, cleaner energy. My background is in development and the tech sector, so I was drawn to graphite as one of the advanced materials required for the technology and energy revolution shaping the 21st century. I'm also a huge fan of Elon Musk and Tesla (NASDAQ: TSLA), who said early on that Tesla is not a car company – it is an energy company that makes cars. That is how I see Graphite One. We are not a graphite mining company – we are a tech metals company that mines graphite.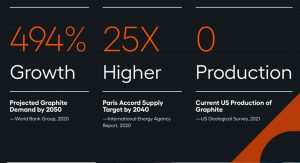 When I am up at our deposit near Nome, Alaska, and see the massive amounts of graphite we will supply, I do not see the chunks of material. I see electric vehicle batteries sourced from Graphite One graphite. I see US military drones and satellites sourced from Graphite One graphite. I see laptops and LEDs built from Graphite One graphite and smartphones, solar cells, energy storage devices, 5G towers, base stations with components sourced from Graphite One graphite. All these applications, and many more that have not been discovered yet, will depend on our effort. Graphite today and graphene tomorrow. That is what motivates me. That is the vision that drives our team at Graphite One.
Please tell us what you see in terms of graphite demand, and supply economics
With independent studies like the World Bank's Climate Smart Mining Initiative projecting that demand for graphite will rise nearly 500% between 2020 and 2050, all of us at Graphite One are confident we will find a wide range of uses and end-users interested in our advanced materials.
As I like to say, supply, in our home market, is a round number: zero. The US is 100% import-dependent for its graphite. If the US is going to make the transition to renewable energy we all hope for, that has to change.
When the new US Secretary of Energy, Jennifer Granholm, testified in her nomination hearing in the Senate, she said: "We can buy electric car batteries from Asia, or we can make them in America." That statement is elegant in its simplicity, and it tells me Graphite One is on the right track.
To give your readers a sense of perspective on how much graphite we need for this technology transformation, consider this: in the US, in 2019, companies imported over 40,000 metric tons of advanced graphite for industrial manufacturing. When we are in full production, Graphite One will produce a projected 40,000 metric tons a year of CSG as needed for EV batteries and energy storage systems, plus another 13,000 tons of advanced graphite for other technology manufacturing. So, if Graphite One had been in existence, we would completely close the US' graphite gap – with material for other global graphite users as well.
Graphite One's primary focus is to serve US manufacturers and end-users. Additionally, with our location on the Eastern edge of the Pacific, we are well-positioned to supply Asia and the rest of the world. We are working towards that end.
Social license is a critical issue in resource development. How does Graphite One intend to earn and keep its social licence?
The health and safety of our project's neighbouring communities are of the utmost importance for Graphite One. We have been working with all communities near the project since the beginning. We are engaged in two-way communication with the nearby villages; we have held annual meetings in Teller, Brevig Mission, and Nome to give project updates, answer questions, and address community concerns. Last year was the exception due to travel restrictions during the global pandemic. In addition to the community meetings, we have formed a Subsistence Advisory Council, which consists of leaders from each of these communities. The issues raised have been discussed at every one of the community meetings and by the Advisory Council.
One of our prime objectives in these meetings is to clearly understand residents' concerns and how we can best address them. While COVID-19 has severely limited travel and public meetings, we anticipate returning to our regular community engagement as soon as public health protocols permit. We also started publishing newsletters in 2019 to keep neighbours and stakeholders informed on our progress, environmental programme updates and community engagement efforts. Several community members have expressed a high level of interest in career opportunities and are excited about community partnerships with Graphite One.
There is a refrain we hear today, the so-called 'dirty little secret' that clean technologies depend on damaging forms of mining. What are your thoughts?
When I hear that, it reminds me that progress can never let the practices of the past limit our future. Graphite One is mining material to enable green energy. Our focus on the environment is second to none, and our adopted philosophy is Think Global, Act Local.
In this age when supply chains are global – we do not always know where the materials in our tech products are coming from, but we should. Everyone needs to be asking themselves; where did that material come from? Was it mined responsibly? Was it mined in a country with high standards to protect the environment? Were workers treated fairly while mining? Are children being exploited, even enslaved in the production of the materials? Who is benefiting from the production? A dictator? A warlord?
We can produce these materials in the US and act local. We can mine responsibly under high standards and with transparent oversight. By holding ourselves to high standards, we can disincentivise some of the horrific resource exploitation going on in the world.
For example, in 2015, the US Department of Defense reported that as much as 10% of graphite produced worldwide came from mines in North Korea. That same year, the US Geological Survey showed North Korean graphite production at less than 3% of the global total. Maybe that does not sound like a significant discrepancy, but it is approximately 90,000 metric tons of graphite – almost twice what Graphite One will produce annually. And yet, somehow, most world production lists do not include North Korean graphite at all.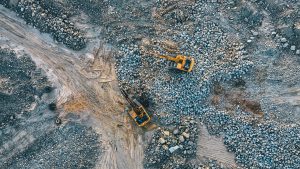 That means there is a reasonable chance the laptop or smartphone you are reading this on, the EVs we drive, and electronics we use, include North Korean graphite, from a mining sector built on the backs of alleged slave labour and death camps. And that is alongside cobalt produced with child labour in the Democratic Republic of Congo (DRC). Suppose we care, as we must, about responsible sourcing, environmental protection, child labour, slave labour and human rights? Therefore, we need to think about whether we meet the rising demand for graphite in our tech products from sources operating under high standards and transparent oversight as in the US and other industrial democracies, or whether we turn a blind eye when it comes to materials from North Korea, DRC and other oppressive regimes.
I agree with Jim Farley, the CEO of Ford Motor Co. (NYSE: F), who recently said: "We have to bring battery production here, but the supply chain has to go all the way to the mines." Adding that: "Are we going to import lithium and pull cobalt from nation-states that have child labour and all sorts of corruption, or are we all going to get serious about mining? We have to solve these things, and we don't have much time."
I believe we can 'Think Global and Act Local'. I believe we can ensure that the products we depend on to live our lives are made with materials mined and refined conscientiously and responsibly. That is our goal at Graphite One.
Please note, this article will also appear in the eighth edition of our quarterly publication.