The Ultimate Battery Company's breakthrough green energy storage reduces CO2 emissions and is designed specifically for the circular economy, reinventing batteries for a better future.
Investing £28m in a UK production plant, the Ultimate Battery Company (UBC) has developed a new generation of greener vehicle batteries. The company has announced that South Yorkshire will be the location for its new manufacturing facility and Research and Development (R&D) hub, following support from the South Yorkshire Mayoral Combined Authority (SYMCA). The investment will enable UBC to develop technologies to reduce carbon dioxide emissions with transformative new technologies and energy storage solutions. As well as the green benefits, the new facility is also expected to have a positive economic effect on the area, creating nearly 500 jobs over the next few years.
The investment will enable UBC to further develop technologies to reduce carbon dioxide emissions with new, transformative innovations and energy storage solutions.
To find out more about the new facility and what it will mean for the UK, The Innovation Platform spoke to the company's COO, Malcolm Earp.
Can you provide some background on the Ultimate Battery Company and its key objectives?
The Ultimate Battery Company is a technology innovator that has made a significant breakthrough in lightweight, green, energy-dense storage, designed specifically for the circular economy, with brand-new technology initially reinventing lead-acid batteries as lead-carbon batteries for the 21st century automotive industry and more.
UBC is a well-established business with unique and patented products that address today's key requirements for achieving net zero energy storage targets.
Lead-acid battery chemistry does not receive the same recognition as lithium-ion but is globally the largest of all battery sectors. According to EUROBAT (Association of European Automotive and Industrial Battery Manufacturers), the worldwide starter vehicle battery market today is greater than 300GWh/year and is predicted to increase incrementally to over 500GWh/year. This is estimated to be a £69.6bn market by 2031, according to global business intelligence company Future Market Insights.
Over one billion vehicles rely on lead-acid batteries, which will continue to dominate the automotive market because of their specific features – 'cold cranking' for starting and stop-start power for ICE and hybrids, together with providing the 12V auxiliary power for most electric vehicles (EVs). Lithium 12V batteries are predicted to only have a modest 3% share of this starter battery market by 2030, according to research by energy consultants Avicenne Energy.
UBC's lead-carbon batteries have been demonstrated to be 45% lighter and deliver up to 98% greater energy density on a like-for-like basis. Significantly, they already surpass the EUROBAT industry targets for 2030.
UBC technology can be applied to all battery chemistries. It starts by revolutionising the largest sector – the lead-acid market. In addition, UBC will bring comparable benefits to other chemistries and applications, including enabling EVs to be recharged quickly in minutes.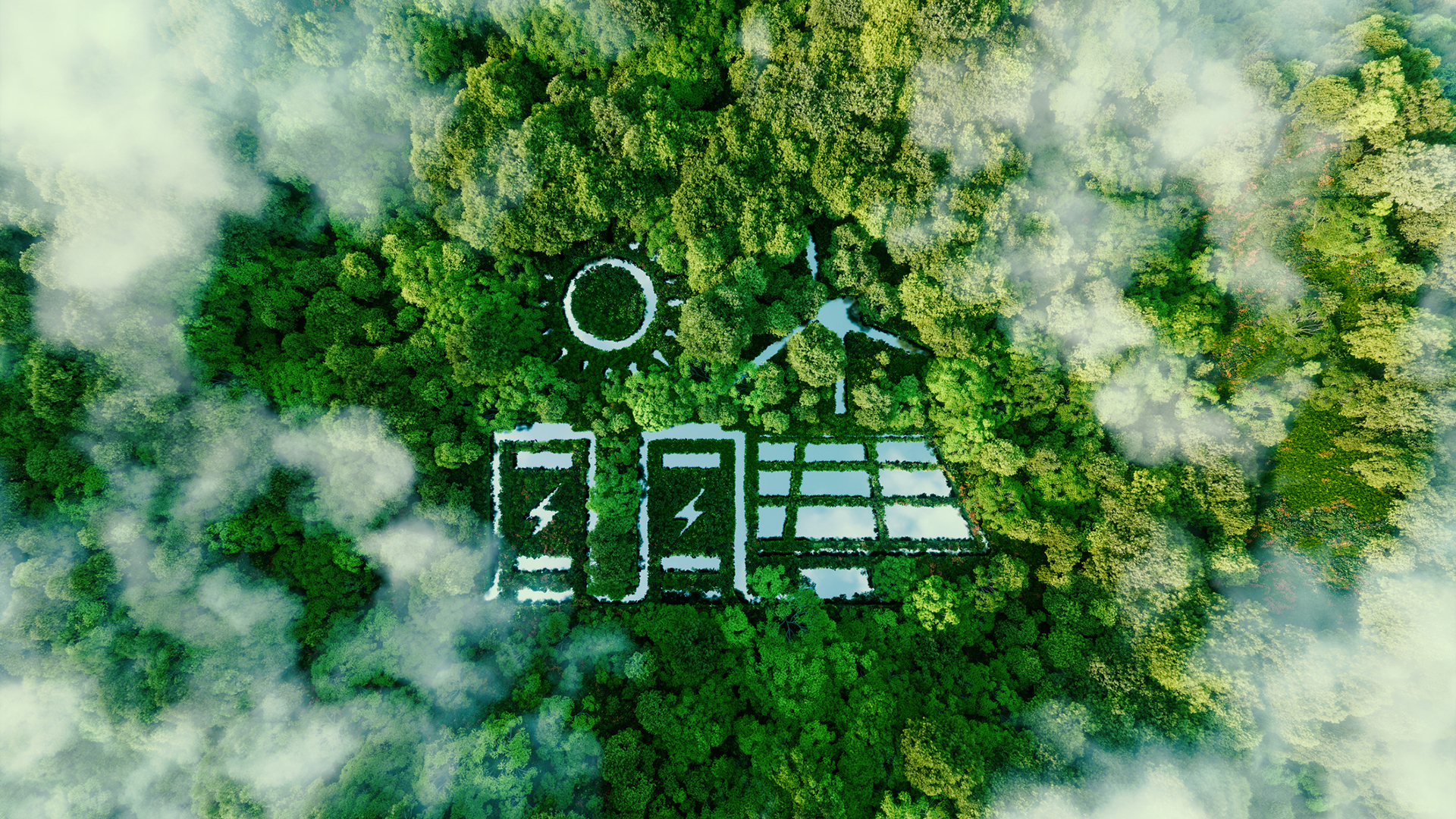 Why and how are you investing in greener solutions within the UK?
The UK is a global leader in climate change actions to protect the environment and has both policies and support in place to attract green investment. The company chose to locate its breakthrough technology in the UK because of this positive environment and access to the skills and resources to scale up the business, in particular the academic research and practical experience available. The R&D facility is in South Yorkshire and UBC is building its new manufacturing plant in that area to produce products for home consumption, as well as for export around the world.
Do you have any specific measures in place to commit to a greener manufacturing process?
UBC's manufacturing processes are planned to be the most efficient in the battery manufacturing industry, with the design of automated equipment to assure quality, repeatability, energy efficiency and minimal waste.
As well as using lead which is 99% recycled, UBC are planning to introduce other recycled material into their manufacturing processes to reduce the percentages of 'virgin' raw materials. This is part of an objective to recycle the batteries at end of life and recover at least 95% of the material to make more batteries.
UBC are planning to install renewable energy generation on site using their own grid storage batteries as energy storage solutions, to support a zero carbon footprint objective.
How do the goals of UBC align with the UK Government's Ten Point Plan?
UBC has ambitious plans to significantly accelerate the move to net zero and assist in substantially reducing CO2 emissions using a much more efficient and greener method of storing energy, initially from double power, lightweight lead-carbon batteries.
Our lead-carbon, drop-in replacement batteries can save between 12kg and 15kg in weight, irrespective of whether the vehicle has an ICE or EV powertrain. That weight saving equals a substantial reduction in CO2 from not having to power the movement of that extra weight, and the more vehicles that use our drop-in replacements, the greater the CO2 savings.
Additionally, 99% of lead is recycled within the UK, requiring no mining or shipping. UBC's batteries are also designed to be fully recycled at end of life and made into new batteries once more.
UBC has patented a new form of EV motive battery system which enables the charging of EVs to be conducted using existing fuel station infrastructures with charge times and range competitive with traditional fossil fuels, but with none of the negative climate change effects.
UBC technology will further expand from transport to renewable energy storage solutions, with the full benefits positively impacting on all of the Government's Ten Point Plan for a Green Industrial Revolution.
Why was South Yorkshire chosen as the location for the R&D and manufacturing facility?
UBC enjoys a successful relationship with and has strong support from both the South Yorkshire Mayoral Combined Authority and the Advanced Manufacturing Research Centre (AMRC), which is part of the University of Sheffield, that have both supported UBC's vision and are providing resources.
UBC's R&D facility is the hub of its technology innovation, development and scaleup with a good supply of high-calibre people with a new manufacturing hub being built in South Yorkshire.
UBC are also working on apprenticeships and graduate programmes to grow the business, while a positive outward-looking SYMCA provides the business environment for the region to become the centre for new energy storage solutions technology and innovation.
What will this new plant achieve and how will it benefit the UK?
UBC plans an investment of £28m in the South Yorkshire region with a plant capacity to build up to 2.4 million batteries per annum. This new, state-of-the-art manufacturing facility will showcase the simplified mass production technology while paving the way for providing high-value jobs for almost 500 colleagues in the manufacture and licensing of UBC's batteries.
The global market for lead-acid batteries is forecast to be almost 300 million batteries per annum. Whilst UBC's new manufacturing facility will generate significant benefits as well as exports, it is UBC's intention to accelerate the take up and therefore the benefits the technology brings by licencing to partner companies throughout the world. UBC can further expect that the manufacture of patented internal components will provide a substantial additional business volume.
Supply chain benefits will further enhance the business opportunities, within the South Yorkshire area and while benefiting the UK as a whole.
UBC helps to ensure that the UK achieves its net zero carbon objective at multiple levels, from reducing CO2 emissions through to the increased adoption of electric vehicles, by ensuring that there are no barriers to their take-up.
What are your hopes and plans for 2022?
UBC is planning to have its initial production facility in South Yorkshire ready by mid year, commencing the manufacture of ultralight lead carbon batteries for clients in the USA and Europe.
Detailed designs are already in place for the full-scale production facility in South Yorkshire, including the specifications of the semi-automated production equipment and the on-site renewable energy generation.
As UBC moves to full-scale production, lightweight, high-energy batteries will be supplied to OEMs for testing and implementation, and at this time UBC will also commence building specific 'drop-in replacement' prototypes for them to ensure early adoption and thereby reduce carbon emissions by light weighting.
Recruitment has already begun, and talks are commencing with local colleges and universities.
Multiple patents are moving forward at a global level and they expect to be filing many more as UBC expands scale and scope.
The new facility will also house the R&D operational centre, where UBC will be working on a prototype programme which will see its lightweight batteries used as the powertrain batteries for a last-mile delivery hydrogen fuel cell vehicle.
Most importantly, UBC will be focussing on its EV motive battery system, which will accelerate electric car adoption by removing both charge downtime and range anxiety, as well as additional applications of its lightweight battery technology.
Please note, this article will also appear in the tenth edition of our quarterly publication.

Go to this partner's profile page to learn more about them