ASX-listed multi-commodity explorer Eclipse Metals (ASX: EPM) has recovered high-grade rare earths after reviewing historical drill core data from the Ivittuut mine in Greenland.
Eclipse acquired Ivittuut, a historic cryolite mine in South Western Greenland, in January 2021 after identifying its significant untapped potential for rare earth element (REE) mineralisation, fluorite and high-silica grade quartz.
While the mine had over a 120-year history as the world's only known naturally occurring source of cryolite, which is used in aluminium production, Eclipse is excited about its multi-commodity potential.
Sampling undertaken by the company in late 2021 from historical drill core from the project returned high-grade rare earth results. It confirmed its potential to contain high-grade quartz, cryolite, siderite, sphalerite, cassiterite and carbonate material.
Due to the singular focus of Ivittuut's historic mining operations on cryolite production, the potential REE mineralisation at Ivittuut is yet to be adequately defined or exploited. However, Eclipse is taking advantage of past exploration work at Ivittuut, including ~19,000m of diamond core stored in a Greenland Government facility and available for logging and sampling, to fast-track the definition of a JORC-compliant mineral resource estimate and project feasibility study.
In H2 CY2021, analysis of carefully selected historical samples from the core commenced in Australia using MEMS81, ME-ICP06, and ME-XRF26 methods to identify multi-commodity mineralisation within the project area. Very low uranium values ranging from 0.7 to 24.3ppm were recorded, well below the Greenland Government's recently legislated maximum of 100ppm.
Sample analysis from selected sections of drill core returned significant values for a range of heavy and light rare earth elements (HREE and LREE) in both the Ivittuut mine precinct and nearby Gronnedal-lka carbonatite area, which is also part of Eclipse's mineral exploration licence. Core from the Ivittuut mine precinct, which contained fluorite yielded a total REO (rare earth oxide) value of 536.6ppm. This was the first time that REE mineralisation was confirmed within the Ivittuut mine sequence. Samples from Gronnedal-lka carbonate returned values up to 22,695ppm total REO.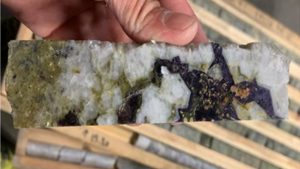 In addition, samples from both areas also returned anomalous and significant analyses for praseodymium (Pr), zinc (Zn), tin (Sn), silver (Ag) and copper (Cu) in addition to anomalous TREO values from the Ivittuut pit precinct. This included high-grade results of up to 1,245ppm PR2O3 (praseodymium oxide), with anomalous zinc values.
Eclipse Executive Chairman Carl Popal said: "The REE prospectivity at Ivittuut Project aligns to our strategy of becoming a leading supplier of metals and minerals used in the green energy industry."
Eclipse brought the historic mine into the 21st century and completed a helicopter-borne reconnaissance field programme to collect samples from the Ivittuut mine dumps and Gronnedal-lka carbonatite intrusive outcrops. Initial XRF field testing returned promising results for rare earth minerals. The company then dispatched surface samples to Australia to analyse REE elements, cryolite and quartz.
Identification of scarce heavy REEs cemented the uniqueness and polymetallic nature of the Ivittuut pit precinct. It highlighted the potential for mineralisation to have economic value, thus enhancing potential economics for the redevelopment of this mine. Future exploration will include the evaluation of the granite and greisen wall rocks of the pit for REE potential.
To allow Eclipse to focus on rapid redevelopment of its Greenland mineral assets, the company plans to divest its Australian uranium projects, executing a binding Heads of Agreement for the sale of its Ngalia Basin and Liverpool projects in the Northern Territory to Oz Yellow Uranium Limited.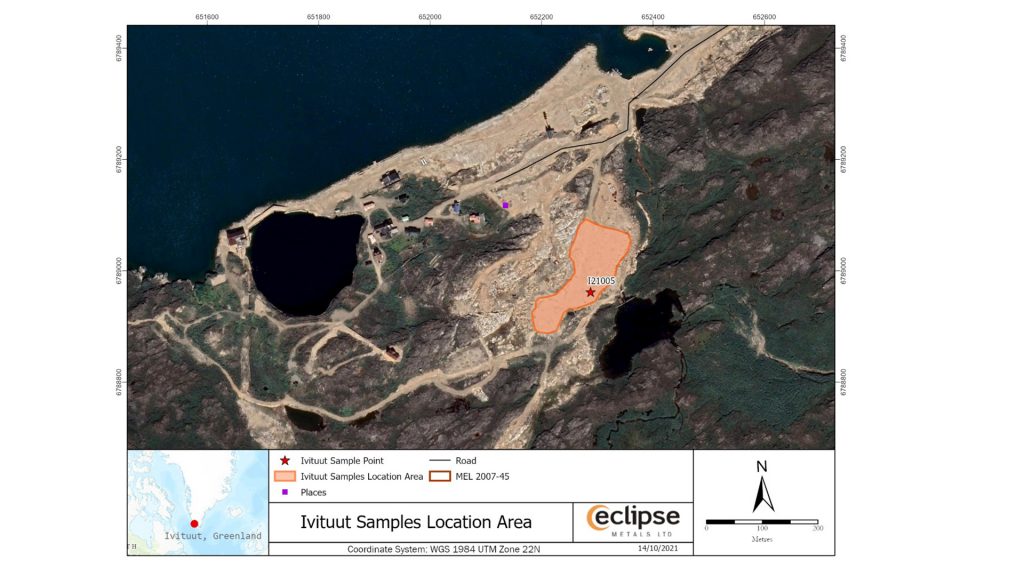 Mr Popal commented: "The successful divestment of Eclipse's non-core uranium assets will be a significant step forward to our strategy that will allow the company to focus its resources – both financial and technical – on key assets in Greenland and Australia.
"It is important that we ensure our money and time are committed to the projects we believe will have the best chance of returning value to the company and its shareholders."
The company also appointed registered professional geoscientist Dr Oliver Kreuzer as a non-executive director, who has a broad skill set in structural, generative and corporate geology honed during a 20+ year career in applied research and mineral exploration across a wide range of gold, base, energy and battery metals projects worldwide.
"We are delighted to welcome Oliver to the board. His depth of experience in geology and new discoveries will provide Eclipse with new insights and further diversify the board's skills and experience," Mr Popal said.
Please note, this article will also appear in the ninth edition of our quarterly publication.

Go to this partner's profile page to learn more about them