SpaceX-CRS-23 – the 23rd Commercial Resupply Services (CRS) mission from SpaceX – is scheduled to launch on August 28, transporting a precious cargo that will enable a myriad of intergalactic studies onboard the International Space Station (ISS).
SpaceX-CRS-23 will be departing from NASA's Kennedy Space Center on SpaceX's Dragon spacecraft and is estimated to launch no earlier than 03:37 EDT. The critical CRS mission will transport over 4,800 pounds of vital scientific supplies and research to the ISS, allowing the scientists onboard the orbiting laboratory to conduct revolutionary experiments.
Over a dozen ISS US National Laboratory-sponsored payloads will be carried by SpaceX-CRS-23, comprised of technology demonstrations, physical and life sciences investigations, and student-led experiments. This ISS National Laboratory research is aiming to achieve a robust market in low-Earth orbit.
Investigations onboard SpaceX-CRS-23
Launching on the SpaceX-CRS-23 mission will be the Faraday Research Facility, a multipurpose resource that is designed, manufactured, and operated by the ISS National Laboratory Commercial Service and will be employed for research and investigations by a plethora of researchers, educators, and students. The facility will exhibit its capabilities through a variety of experiments, the first being a research project from the Houston Methodist Research Institute.
The organisation has an illustrious history of space-based research in fields such as nanofluidics, drug delivery technology, advanced materials, and rodent research. These previous studies have built the foundation for their latest project that intends to enhance the development of a tunable drug delivery implant; the implant can be controlled remotely to administer precise quantities of a drug, which provides customised treatment for patients on Earth.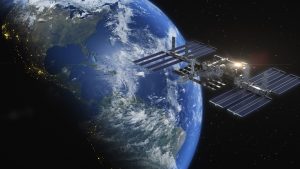 Another research project in the SpaceX-CRS-23 cargo is the MISSE Flight Facility, which will supplement an array of investigations from NASA and the ISS National Laboratory and is owned and operated by Aegis Aerospace. The MISSE Flight Facility will be deployed externally on the ISS, which will enable researchers to comprehensively examine the components and materials in the harsh and unforgiving space environment.
The MISSE Flight Facility will be utilised by one ISS National Laboratory-sponsored investigation to validate the calibration of an ultra-compact spectral imager that captures hyperspectral images of Earth. This state-of-the-art technology may have a vast range of applications in areas such as atmospheric sciences, medicine, and precision agriculture.
A further sponsored project by the ISS National Laboratory will investigate the robustness of a new class of 3D-printed polydicyclopentadiene (pDCPD)-based thermosetting polymers, a venture that may provide a more durable alternative to currently used thermoplastic employed in aerospace applications.
Student-led investigations
In addition to the revolutionary ISS National Laboratory-sponsored programmes, SpaceX-CRS-23 will also transport multiple student-led experiments, including three that are produced from the Making Space For Girls Challenge. These experiments will utilise the Faraday Research Facility to examine the characteristics of living organisms in orbit. The first will analyse the effects of microgravity on brine shrimp, the second will observe the behaviour of ants in zero gravity, and the third will study the growth of plants in space.
Six further student investigations will be transported by SpaceX-CRS-23 that are supported by the Student Spaceflight Experiments programme. These include an investigation into aluminium corrosion in space, four studies on germination techniques, and one analysing how tardigrades adapt to spaceflight.