Green Energy / mipv.pro is decarbonising the transport industry through pioneering solar technology that enables a range of vehicles to reap the benefits of solar energy.
Green Energy / mipv.pro is the world's largest supplier of Mobile Integrated PhotoVoltaic (mipv) solutions, known as solar cell solutions for vehicles.
Green Energy / mipv.pro is a Norwegian-owned company that, along with its Norwegian parent company, has subsidiaries in many countries around the globe. Through strong partnerships with the biggest and best players in their field, the solutions are now distributed in 41 countries.
In Europe, Green Energy / mipv.pro works with several partners, with the largest being its partner in trucks and buses, EUROPART. The company manages overnight delivery in Europe to almost all locations. Green Energy / mipv.pro is the holder of a number of patents and trademarks in the field – such as www.solarcamper.pro, www.solartruck.pro, www.solarship.pro, www.solarbus.pro, and, of course, www.mipv.pro. This, in addition to a website in 13 languages, 12 Facebook pages, 12 Instagram pages, YouTube and TikTok channels and more, helps the organisation to reach a large audience of 4.5 million Europeans every month.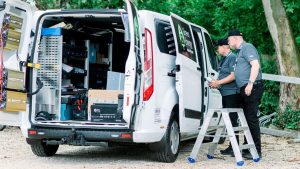 Green Energy / mipv.pro is in the process of building a fleet of 125 demo cars to serve the European market. In addition, the company is launching subsidiaries in all European countries and is currently seeking technicians and national managers to support this expansion. Interested applicants are welcome to submit their CV via the contact form on the company's website.
The growth in the company is approximately 500% per year, meaning that the need for new forces is consistently growing. Green Energy / mipv.pro develops its own products, has advanced test equipment, and is involved in the development of green transport solutions on a scientific basis.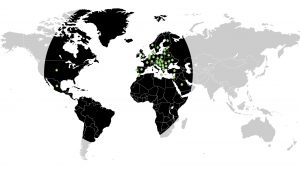 The company's solar energy solutions, including proprietary electronics, software, and solar cells with CIGS technology, can be used by the entire transport industry worldwide, including buses, trucks, vans, campers, and ships.
The time has come for climate-friendly solutions, especially when tendering for municipalities, the state, and climate-oriented companies. Green Energy / mipv.pro ensures the transition to green energy solutions through its pioneering, thoroughly tested, and e-certified solar energy solutions.
Join the green wave
Green Energy / mipv.pro makes it possible to reach the green wave more efficiently with a complete range of MIPV Plug & Play kits. MIPV systems are produced in Denmark and can be used with 12V or 24V solutions. The solar panel sets are available in many different sizes and wattage versions, starting at 110Wp. The solar panels can be combined simultaneously with a 220V inverter in both 12V and 24V and from 1000W-4000W. The solar cells are extremely flexible, only 3mm thick, are very easy to mount on almost any surface, and only take a short time to install.
Whitepaper
As the only MIPV suppliers in the world, Green Energy / mipv.pro has drawn up a third-party certified Whitepaper about technology and solutions. Part of this Whitepaper deals with CO2 savings.
From international certified studies, both theoretical and practical, from Massachusetts Institute of Technology (MIT) in the USA and the European Commission respectively, we know the connection between the production of electricity with the bus' generator/generator and the resulting diesel consumption.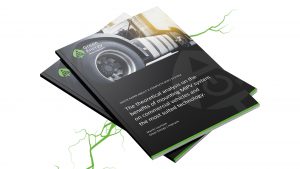 Therefore, we know that 1 kWh of electricity produced by the vehicles altinator/generator means 1 L of diesel consumption.
Green Energy / mipv.pro can confirm the science through the many vehicles it has running with its solar energy systems in many different places in the world.
But what does this mean in practice in relation to Green Energy / mipv.pro solutions?
Let's see it in the European context:
As an example, experience from various long-haul trucks in Europe shows that a standard MIPV set 165Wp with the unique technology can provide a saving of 500L of diesel per year per car.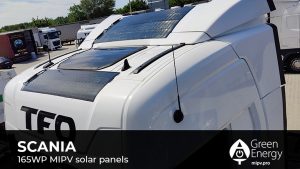 This is achieved by the driver not having to drive the truck idling in order to be able to drive 'hotel operation' – i.e. when breaks are taken and household appliances such as a microwave, coffee machine, and TV are used. 500L of diesel corresponds to 1.34 tons of saved CO2 emissions per year.
If we look at buses in Europe, it will be possible to achieve 1,000L of diesel savings per year per bus, with a standard 960Wp MIPV kit. 1,000L corresponds to 2.68 tons of saved CO2 emissions per year.
Vans with a standard 220Wp MIPV kit fitted will be able to achieve diesel savings per year per van of 200L, which corresponds to 0.5 tons of saved CO2 emissions per year.
All figures are based on driving in Central Europe and medium mileage.
Help us plant 7,200,000,000 trees
What CO2 savings can we see in a combined European fleet?
Long haul trucks
10,000,000 long-haul trucks in Europe, each saving 500L of diesel = 5,000,000,000L of diesel less per year. This corresponds to 13,400,000 tons less CO2 emissions from long-haul trucks per year.
Buses
1,000,000 buses in Europe, each saving 1,000L of diesel is equal to 1,000,000,000L of diesel less per year. This corresponds to 2,680,000 tons less CO2 emissions from diesel buses per year.
Vans
32,000,000 vans in Europe that each save 200L of diesel equals 6,400,000,000L of diesel less per year. This corresponds to 17,152,000 tons less CO2 emissions from vans per year.
In total, it provides a CO2 saving of 33,232,000 tons per year. It is, of course, playing with big numbers – and for the entire fleet. But it illustrates that we are dealing here with the low-hanging fruit in the big CO2 account. Here, for really small funds – and in addition to a short repayment period – you can get a powerful tool for a greener transport sector.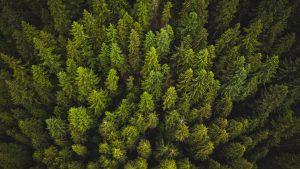 Extremely high quality solar energy solutions
Green Energy / mipv.pro provides the longest guarantees in the industry.
All Green Energy / mipv.pro products are e-certified, meaning that they meet the standards of the automotive industry and can thus be fitted to all makes of truck/bus/van. The warranty on the vehicle is maintained 100%, even after you have retrofitted a solar cell kit or other products from Green Energy / mipv.pro.
The solar panels come with a 25-year warranty, which is unique for a product to be used on a vehicle, and since the company supplies military vehicles, this is of great importance as a tank lasts for many years. Demonstrations featured on the company's YouTube channel show how the solar panels can be shot without losing functionality.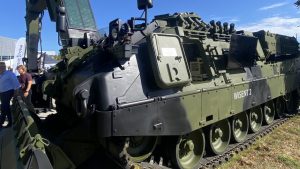 Green Energy / mipv.pro's inverters come with the industry's longest warranty of three years. The company's self-developed and self-produced lithium batteries, equipped with a patented battery management system (BMS), are the highest performing and longest-lasting batteries on the market.
In order to ensure that these high-quality products are installed efficiently – and correctly – the company has set up the Green Energy / mipv.pro Academy in Denmark, where technicians from all over the world flock to the course every week. In addition to this, the technicians train workshops all over Europe every day.
This is done by having its technicians participate in the assembly of the first sets that the workshop sells. In this way, local ambassadors are trained in knowhow for the benefit of the end user. Look at your local workshop to see if they have been certified, if not then remind them that it is an option.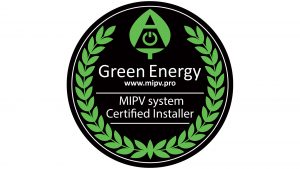 Choose the real thing
Remember that there is a difference between cheap and good.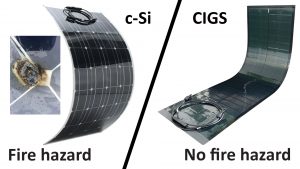 The market is currently flooded with dubious products, typically by companies without any experience who claim to be experts in the field of transport. In contrast, the leading technicians in Green Energy / mipv.pro all have more than 20 years of experience in solar cells and the transport sector.
Rather than just distributing a product, Green Energy / mipv.pro are masters of the entire production line, as well as its development. The company's solutions have the lowest CO2 footprint in the entire industry. No one else insures like Green Energy / mipv.pro against the use of dangerous substances, child labour, forced labour, or other negative aspects throughout the entire production chain.
All Green Energy / mipv.pro's products are RoHS certified, and intensive checks are carried out on all parts of production and raw materials.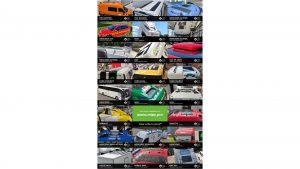 Please note, this article will also appear in the twelfth edition of our quarterly publication.

Go to this partner's profile page to learn more about them