Alpha HPA is commercialising a world-first process to produce ultra-high purity aluminium materials, such as oxides, nitrates, and sulphates, for the burgeoning LED lighting and Li-ion battery markets.
High purity aluminium materials, including high purity alumina and high purity aluminium salts, are critical components in the global decarbonisation effort.
ASX-listed, Australian-based technology company Alpha HPA has developed and is now commercialising a world-first process to deliver these critical materials at market-leading purity levels and at a dramatically lower carbon profile.
Alpha HPA delivers this through its proprietary Smart SX process, which is the world's first adoption of the solvent extraction (SX) purification technique to aluminium. Having perfected the process through over 7,000 hours of operation at demonstration scale and established a global product marketing network with over 40 end users, Alpha is now rapidly scaling to commercial operations with the Stage 1 Precursor Production Facility (PPF), due to commence production in the September quarter of 2022.
Alpha HPA is constructing its production facilities in the Tier-1 jurisdiction of Gladstone, QLD, which is strategically adjacent to the company's chemical counterparty, Orica Ltd. Orica will supply the process reagents and offtake the process by-product, creating a 100% reagents recycle, and qualifying the site as a near-zero waste facility. The Gladstone location also allows Alpha HPA to realise ready access to abundant aluminium feedstock from the local aluminium refinery, as well as access to an established industrial-skilled workforce.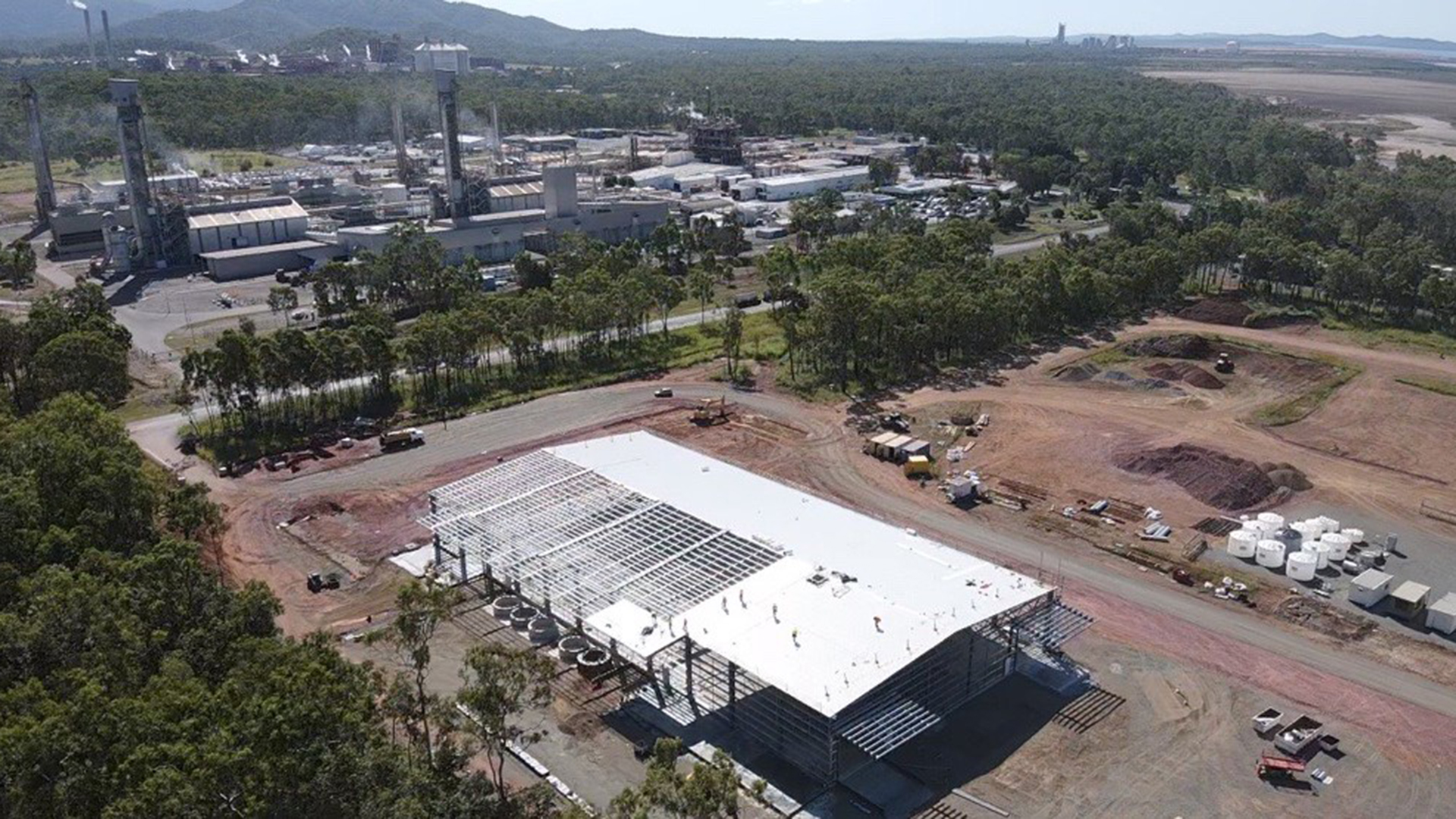 The role of high purity aluminium materials in decarbonisation
Alpha HPA is marketing it products to two of the most important and effective decarbonising technologies:
LED lighting: The continued transition to high-efficiency LED lighting is expected to save a further 1.4 billion tonnes on CO2 emissions; and
E-mobility: The forecasted adoption of lithium-ion based e-mobility in transportation is set to reduce global transport CO2 emissions by over 50%.
Alpha HPA's high purity alumina (HPA) has already qualified in the demanding LED phosphor market, as well as for the manufacture of sapphire glass, which represents the substrate for over 90% of LED lights globally. The Company has already commenced sales into these markets and is set to expand rapidly as the Stage 1 Facility comes online later in 2022.
Alpha's process is also unique in that it not only produces high purity aluminium as oxides (HPA) but is also able to produce ultra-high purity aluminium salts, better known as precursors, which are becoming increasingly important in the manufacture of higher efficiency lithium-ion batteries – the base technology driving the global switch to e-mobility.
Alpha's Al-Sulphate was specifically developed for the adoption of aluminium-bearing high nickel cathode chemistries (including NCA). The use of aluminium, often in small quantities, is increasingly being adopted to assist in the stability of high nickel-cathode formulations. Alpha's Al-Sulphate is produced at 5N (>99.999%) purity, making it the highest purity cathode precursor globally, and perfect for premium quality cathode manufacture.
Alpha's Al-Nitrate precursor is produced at world-leading 5N purity and is specifically designed to be the preferred precursor in the accelerating adoption of particle-scale coating shells on both cathode and anode particles. Electrochemical stability and performance are both improved with the application of aluminium-based particle coatings, particularly in high nickel cell chemistries. With Alpha HPA now disrupting the supply dynamic and delivering an ultra-high purity coating precursor at high volumes and disruptive costs, the company is facilitating the increasing adoption of aluminium-based coating applications using this premium coating precursor material.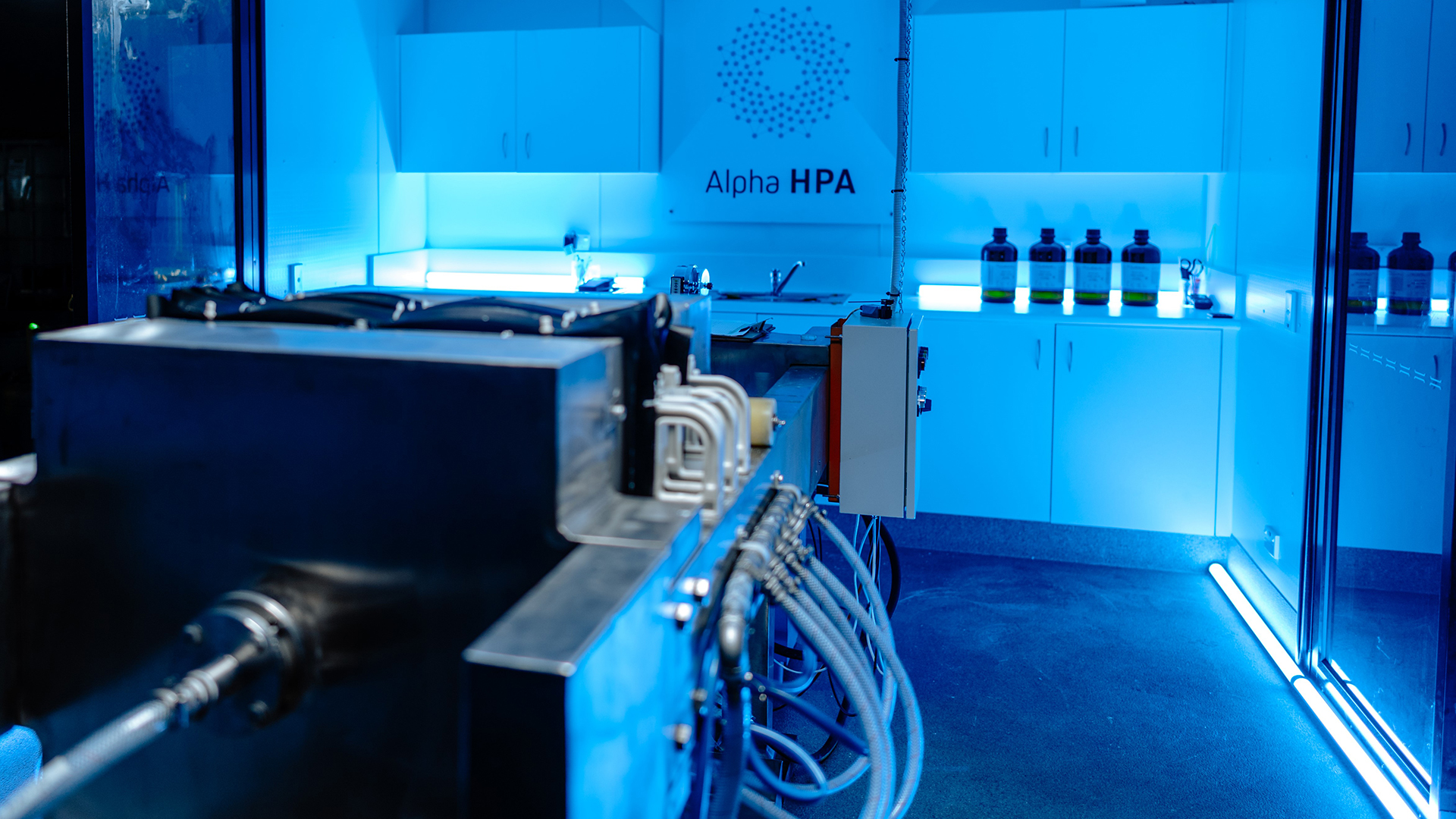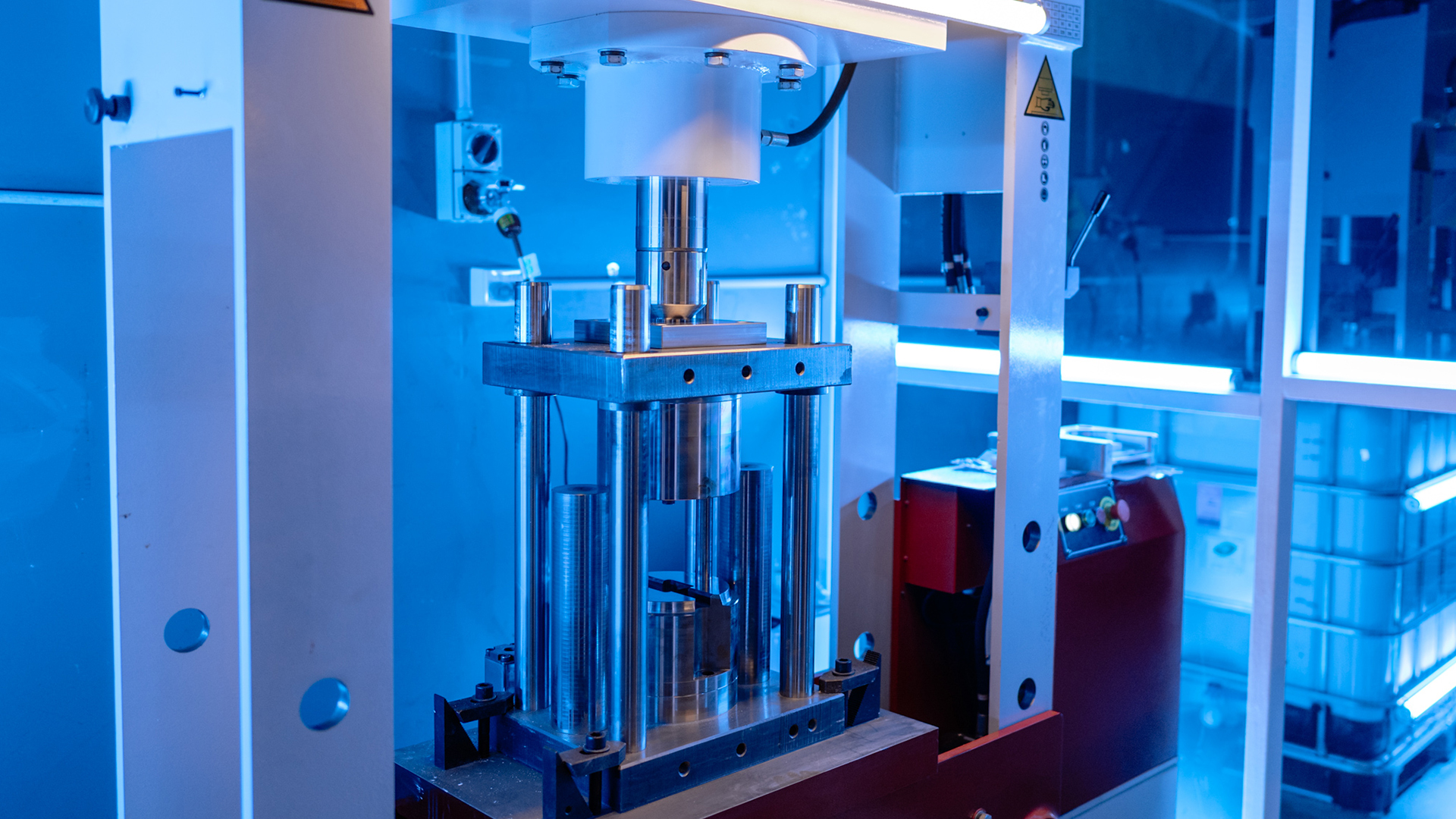 Alpha's unique and flexible, low-carbon process
Alpha HPA's business and premium products are based on our unique Smart SX purification process, which represents the world's first application of SX purification technology for aluminium. The process is disruptive at a number of levels, including:
Low carbon: The incumbent high purity alumina and high purity Al-precursor manufacture is dominated by a process which uses purified aluminium metal as feedstock. This incumbent process inherits a very high carbon energy profile from the metal feed. By using 100% renewable energy, and by being able to purify a non-metal feedstock from the local Gladstone aluminium refineries, Alpha HPA is able to reduce the carbon footprint of high purity alumina production by more than 50%. This is vitally important to Alpha HPA, as both what we make and how we make it are critically important to the company's goal of being an authentic partner in the global push to de-carbonisation.
Low cost: The front end of Alpha's purification process is 100% wet-chemical, and operates at atmospheric temperatures and pressures, whilst realising a 100% reagent recycle. This allows Alpha HPA to produce its materials at a very disruptive cost base, incentivising target markets to the adoption of these critical de-carbonising materials.
Flexibility: By being able to produce a full range of high purity aluminium materials from a single process, Alpha's flexibility allows Alpha to easily meet end-user product requirements, whilst also representing a single-source 'one-stop-shop' for the full range of high purity aluminium materials for large, vertically-integrated counterparts within both the lithium-ion and LED lighting manufacturing sectors.
Two-stage commercial scale-up
Market interest and numerous end-user discussions have enabled Alpha HPA to accelerate commercialisation via the construction of the Stage 1 – Precursor Production Facility (PPF).
This facility will focus on the manufacture and sale of our 5N Ultra Aluminium Precursor salts, namely:
Ultra aluminium nitrate (99.999% purity), used for various speciality applications including coatings, LED and laser phosphors, lithium-ion battery electrode coatings and scintillators, etc; and
Ultra aluminium sulphate (99.999% purity); used predominantly for the synthesis of aluminium-bearing lithium-ion battery cathode active materials (e.g. NCA and NCMA).
Our facility will have a total ultra aluminium precursor production capacity of ~ 10-20MT per month, with construction taking place on the same site as the HPA First Project in Gladstone.
Once customer product requirements are finalised, Alpha HPA will then proceed to the full-scale construction of the project in Gladstone, scaling up to the equivalent of ~10,000tpa of high purity alumina, making the project the largest single source of high purity aluminium products globally.
Please note, this article will also appear in the tenth edition of our quarterly publication.