As the world endeavours to deliver on its green energy ambitions, Lake Resources explains how it is set to meet the demand for high-quality lithium and support the electric vehicle market.
As the world's ambition around electrification picks up speed, Lake Resources is preparing to meet the demand through the advancement of its clean lithium production. With the US, Europe, and other regions placing increased focus on supply chain security, the ASX-listed company is realigning its operations to North America to support the expanding electric vehicle (EV) industry.
On 20 June, Lake Resources announced plans to establish a North American presence, placing it in a prime position close to key partners and markets.
"Lake's aspirational target is to reach a capacity of 100,000 tonnes per annum (TPA) by 2030, which will underpin Lake's ambition to become a leading global producer of sustainable high purity lithium," said Lake Resources' Executive Chairman, Stu Crow.
"We are now establishing a North American presence to serve our offtake customers, continue to work with our US-based technology partner, Lilac Solutions, and engage capital markets. We are aligning project delivery, extraction technology, and operations."
The Australian company has flagged a six-month transition to its new North American headquarters, with Crow taking the reins as Executive Chairman to oversee the process. Speaking from New York City, Crow said he was excited by the company's new phase: "We are interviewing candidates with exceptional experience for the CEO and Managing Director role, and also candidates for the board, to reflect the growth of the company in US markets.
"There is enormous interest in Lake and we have been delighted by the depth of talent available to us, as we take the next step in our journey towards becoming a leading global producer of sustainably produced, battery-grade lithium."
Lake Resources is currently developing four lithium projects in Argentina, led by its flagship Kachi project, with more than 150 people working across its portfolio. The company has amassed one of the largest lithium lease holdings in the South American nation, amounting to more than 2,200 square kilometres (1,367 miles), with the majority owned 100%.
"Argentina is part of the Lithium Triangle, home to the world's lowest cost lithium production and aims to become the region's leading lithium producer. We have received strong support from government and other local stakeholders and are proud to support its efforts in this key industry of the 21st century," Crow said.
Top 200 company
Lake Resources' growth has been rapid under Stu's leadership. From a micro-cap company in January 2021, it was officially admitted to the ranks of Australia's top 200 companies in June with a market capitalisation of around A$3bn (USD 2bn).
The announcement by S&P Dow Jones that Lake Resources would join the S&P/ASX200 index on 20 June was a proud moment for Crow and his company. However, this is only the start of the journey, Crow says: "Joining the top 200 index recognises our enormous growth in market value and our status as one of Australia's leading companies in the lithium sector.
"However, we have no plans to slow down and are aiming even higher."
Lake Resources' promotion to the benchmark index is expected to see more institutional buying of the company from major investors, such as superannuation funds and investment banks.
While in 2022 global stock markets have been rocked by rising inflation, interest rates, and war in Ukraine, Lake Resources continues to enhance its engagement with international capital markets. On 17 June, the company announced it had appointed two leading project finance institutions, Citi and J.P. Morgan, as joint coordinators for its Kachi project. Lake Resources said the appointment followed a tender panel that indicated bank appetite for the project was "in excess of five times the required amount, reflecting the strong interest by international banks and support from export credit agencies."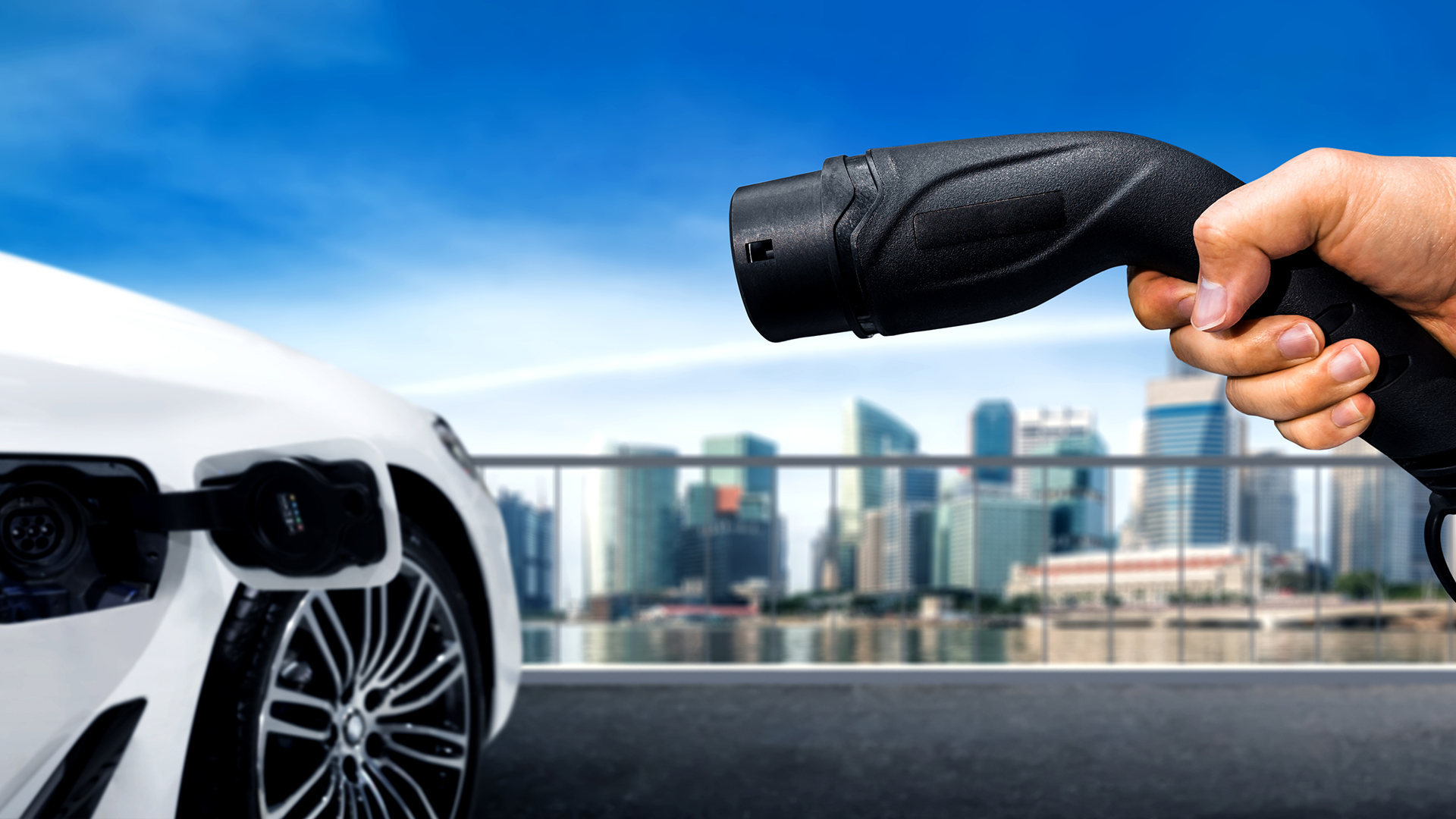 Citi and J.P. Morgan have been tasked with assembling the debt financing package for Kachi, with the support of GKB Ventures and SD Capital Advisory.
Importantly, Lake Resources has also gained support from Britain's official export credit agency, UK Export Finance (UKEF), to fund around 70% of Kachi's requirements, subject to UKEF approval and standard project finance conditions.
Canada's export credit agency, Export Development of Canada, is expected to participate alongside UKEF, further strengthening the project's finances and providing access to low-cost lending.
"We are pleased to partner with Citi and J.P. Morgan, who support Lake's commitment to sustainable extraction and minimising our environmental footprint," Crow said.
"Backed by the strength and status of the export credit agencies of Britain and Canada, Lake has extremely strong financial backing for our flagship project, providing confidence to our investors and project partners."
Ford, Hanwa MOUs
Lake Resources' production targets have received backing from both the US and Asia, following this year's signing of two significant agreements.
In March 2022, Lake Resources announced a non-binding memorandum of understanding (MOU) with the Japanese trading house, Hanwa Co. Under the agreement, Lake Resources could provide up to 25,000 TPA of lithium carbonate over 10 years, with a minimum of 15,000 TPA LCE, priced at average quarterly benchmark prices.
The MOU also allows Hanwa to provide financial support, such as equity investment, a potential prepayment on offtake, and trade finance facilities to secure a long-term agreement with Lake Resources.
"The market for lithium-ion batteries for EVs is unstoppably expanding, and we are handling raw materials for those sophisticated products and increasing our involvement in all aspects of the supply chain," Hanwa's J Tomono said.
"We have been seeking the right products at scale, with the right partner, to advance the development of the latest technology in batteries and its cathodes."
Crow said the MOU and finalisation of a binding offtake agreement with Hanwa would "allow Lake to stay an independent supplier into global lithium supply chains and ensure the security of supply to the market and potential customers.
"Increasing customer and consumer scrutiny around the environmental credentials of lithium production, and concerns about the security of supply, has given us the confidence to enter into this partnership with Hanwa.'"
Less than a month after the Hanwa announcement, Lake Resources followed up with another non-binding MOU, this time with the leading global automaker, Ford Motor Company.
On 11 April, Lake Resources announced plans for offtake of around 25,000 TPA from the Kachi project with Ford, supporting Ford's EV drive and the development of a 'clean lithium supply chain.'
"As we have shared, Ford is sourcing deeper into the battery supply chain," said Lisa Drake, Ford's Vice President of EV Industrialisation.
"This is one of several agreements we are exploring to help us secure raw materials to support our aggressive EV acceleration," she said.
"Both Lake and Ford see this as an opportunity for a potential long-term agreement, with the ability to scale up environmentally responsible production and participate in Lake's other projects to ensure high-quality lithium products are available to Ford," Lake Resources said.
The Ford tie-up followed the US automaker's April launch of an electric F-150 Lighting pickup, a move it described as 'the Model T moment for the 21st century.'
The first mainstream, full-size electric pickup launched in the US market, the new vehicle has a starting price of below USD 40,000 and an estimated range of up to 320 miles.
Built at Ford's historic Rouge Complex in Michigan, the vehicle is part of the Ford F-Series, America's best-selling truck for 45 years straight, second only to the iPhone in revenue among US consumer products.
Ford said it had seen 'unprecedented' demand for the new F-150 Lightning, with some 200,000 orders already received. It plans to ramp up production to 150,000 vehicles per annum from 2023, following a USD 950m investment in its Rouge Electric Vehicle Center.
"America's real transition to electric vehicles starts now," Ford President and CEO Jim Farley said in a 26 April statement.
LMC Automotive projects the US electric pickup truck market will increase from around 25,000 vehicles in 2022 to more than one million by the end of the decade. The current five electric pickup models are predicted to rise to more than 20 by 2030.
Ford aims to deliver more than two million EVs annually by 2026, equal to one-third of its global volume, targeting 50% by 2030. The increase to two million EVs would make Ford second only to Tesla, although General Motors aims to surpass Tesla in domestic EV sales by 2025.
Ford is also following its founding principle of self-sufficiency in reviving vertical integration. During World War I, Ford's River Rouge complex produced iron and steel for its vehicle manufacturing needs, supplied by its own iron ore and coking coal mines in Michigan and Kentucky.
Now, amid soaring prices and declining supply of key battery metals such as lithium, Ford plans to take control of its supply chains "all the way back to the mines," Farley said.
Meanwhile, Lake Resources continues to advance its flagship Kachi project. On 14 July, an operating team from Lilac Solutions arrived on site, with demonstration plant modules to be delivered by 20 July, ahead of commissioning.
Industry analysts, Benchmark Mineral Intelligence, have flagged a continued structural deficit in the lithium market through 2025.
With the EV revolution entering the mainstream, lithium resources such as Lake's are in strong demand, particularly those capable of meeting the high-quality battery grades and exacting sustainability requirements of the European Union and US automakers.
Please note, this article will also appear in the eleventh edition of our quarterly publication.

Go to this partner's profile page to learn more about them