Jonathan Lafontaine, Geologist and Mining Exploration Monitor for the Ministry of Natural Resources and Forests, Québec, details the latest mining developments in Québec as it strives to provide the minerals of the future.
As Canada's largest province, Québec is one of the most important mining producers in Canada, particularly for metallic minerals. The province has a broad range of minerals currently in production, including iron ore concentrate, gold, copper, zinc, nickel, niobium, titanium, graphite, platinum, and cobalt. It also has strong potential for future exploration and development of strategic metals including lithium, rare earth elements (REE), and tantalum.
Because of Québec's immense size, there is still potential for the discovery of new deposits and the diversification of mineral production. Exploration activities in Québec target a multitude of mineral substances. Mineral exploration and development expenditure has averaged around C$700m annually over the past five years, with over 200 active exploration firms.
Jonathan Lafontaine, Geologist and Mining Exploration Monitor for the Ministry of Natural Resources and Forests, Québec, spoke with Editor Georgie Purcell to discuss Québec's mining potential in greater detail.
What potential does Québec hold in terms of delivering the critical and strategic minerals needed for the future?
Québec is the most diversified mining province in Canada and is one of the country's big three mining provinces. Every province has jurisdictional authority over its mines and natural resources. Like every other province, Québec is responsible for developing those mines, of which there are 21 active in the area today.
In addition, there are over 35 mining projects which have reached at least a preliminary economic assessment (PEA). These projects cover a wide breadth of different commodities.
Québec is home to a large production of iron ore and gold and is one of the only niobium-producing mines in the northern hemisphere. It is also the top producer of graphite in Canada and the first North American producer of scandium. These are just some of the ways that, by default, Québec positioned itself in this critical minerals space before it was known to be important.
The world is now more aware of the importance of diversifying sources of various strategic minerals such as lithium and graphite, which are key materials for electric vehicle (EV) batteries.
Québec has incredible potential for hard rock lithium mining, specifically for spodumene, and hosts the majority of spodumene resources in Canada. Several large operators have taken an interest in diversifying their mining sources for spodumene, and have taken up residence in Québec as a result.
The province has a proven track record of being able to develop resources and has put together a supporting plan to help stimulate further work, adopting a sustainable and harmonious approach.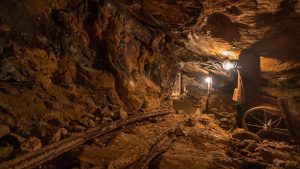 Can you tell me about initiatives in place to support the acceleration of Québec's mining sector?
Québec launched a Plan for the Development of Critical and Strategic Minerals, which is the first of its kind in Canada. The plan is unique because it uses both terms, 'critical' and 'strategic'. Critical minerals are key components for our current economy and strategic minerals encompass materials that will be important for the development of certain policies and plans.
Within the plan, we have four crucial orientations. The first is to increase knowledge and expertise on critical and strategic minerals, such as supporting innovation and research, and another is establishing or optimising sectors in an integrated manner. In other words, not just developing mines but, for example, first-pass transformation.
Even though Québec is able to mine spodumene and essentially transform this mineral into battery components, we do not have disruptive plans to build batteries; we have extensive partnerships with Ontario and the US that have this capacity.
We do, however, have a strategic interest in developing battery components that can be assembled in plants, and this would be done in partnership with producing regions that host the mines and can benefit from the windfall that the transformation of these materials generates.
Other key elements within the plan are to contribute to the transition towards a sustainable economy and to raise awareness, accompany, and promote. The latter can be easily overlooked but is an important factor if we want to see a harmonious development of mining. We must increase awareness in areas that might not traditionally have mining activity but host significant potential.
We are present and continue to be present in these regions, and we also work with the promoters and communities to ensure that any development is done sustainably, in line with environmental, social, and governance (ESG) guidelines. Mining is a constant work in progress.
The government can be present in every link of the chain, from exploration, mining, and the processing of critical and strategic minerals to research and investment. Various components of the government can work with promoters and communities at various stages. It is not just a singular decision to open a mine, but a process that takes place with all the necessary stakeholders included.
Québec's provincial parliament continuously undertakes work to reduce the cost and administrative burden for miners, developers, and promoters, and help accelerate development. As a result, between 2004 and 2019, these incremental changes have equated to an almost 30% reduction in administrative burdens for promoters, so there is a significant advantage to doing this.
We work closely with promoters to develop and clarify a successful roadmap for development and stimulate discussions with the various regions and communities that will host these mining projects.
Beyond the 2020 plan, we are starting to see the benefits of such efforts. For instance, last December, Québec won a prize at the Mines and Money Awards for Outstanding Achievement as the most improved mining jurisdiction of the year. This is because we are implicated in making sure that we support mining in a sustainable and harmonious way, with social acceptability in a strong ESG jurisdiction.
Looking ahead, what does the future hold for Québec's critical and strategic mineral supply chain in terms of its global reach?
There are multiple components to this. Firstly, it is important to realise that the Québec Government has a proven track record of being a stable and reliable partner in the development of mineral resources and will continue to play a key role in the development of critical and strategic minerals. One of the ways it is continuing on this trajectory is through the development of a battery component campus.
The government has purchased and 'de-risked' an industrial park located halfway between two major cities, Québec and Montreal, to help develop these industries into one concentrated area. By doing so, we will have a dedicated port for battery components, among other things, but can also centralise production in a way that helps develop recycling initiatives.
While recycling end-of-life battery components is vitally important to the circular economy, we recognise that, during production, there are parts of the battery that are discarded, but can be recycled and put back into battery production. So, there is a significant advantage to concentrating battery component production on one campus.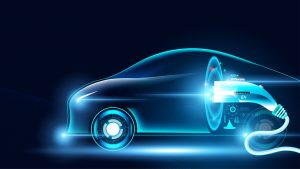 Additionally, the campus has attracted interest from economic players and investors and there are many emerging projects on our radar – up to C$10bn in mining investments.
Québec can be an integrated member of the battery metal chain alongside our partners in Canada and the US. The same corridor for which we transport battery components to our western allies can also be used to ship battery components to the UK and Europe, and other places around the globe.
We have an incredible endowment of graphite and spodumene and so there are no risks in terms of quantity. What we want to do is capitalise on this endowment by creating a sustainable environment so that production is maintained in a sustainable way, in partnership with our producing regions.
In Québec, we have standards and transparencies that we have put together, the first being the ECOLOGO Certification which is designed to help promote best practice initiatives in the exploration and development industry.
There is also a pan-Canadian standard called Towards Sustainable Mining. By enhancing understanding of what these standards do and helping promoters certify themselves with the standards, we know that the best practices are being applied.
Québec's hydroelectric power is another key factor in the context of renewable energy. Indeed, renewables generate about 99.8% of the electricity in the province. Developing battery components in Québec, therefore, has a very low carbon footprint, which is another key driver of what attracts investment to the area.
There is no question that EVs will take a large part of the economic space in the upcoming years in terms of battery production for this large new consumer requirement, and Québec is likely to make a significant and positive contribution to the EV space.
Please note, this article will also appear in the fourteenth edition of our quarterly publication.