The Horizon 2020 iCUPE project aims to improve our understanding of pollution sources, environmental changes, and their impact on polar regions.
The coordination of the Integrative and Comprehensive Understanding on Polar Environments (iCUPE) project is led by Professor Tuukka Petaja at the Institute for Atmospheric and Earth System Research (INAR) of the University of Helsinki, Finland. The research conducted as part of this project includes collection/sampling, integration and analysis of in situ and remote sensing observations with a modelling framework.
The iCUPE team collected satellite data and comprehensive long-term measurements of the Earth's changing climate to further understand and observe the impact that it has on the polar regions. The team then presented these metrics and indicators to stakeholder communities concerned with issues related to environmental and natural resources in the polar areas. As result, more than 20 datasets were released by the iCUPE partners, with more expected to be published by 2020. Additionally, iCUPE datasets will serve as Products for the UN Sustainable Development Goals (SDGs), particularly addressing the Social-Economical Activities in the Arctic through the SDGs No. 3, 4, 11, 13, 14, 15 and 17.
Datasets on emerging contaminants in the polar areas
The iCUPE team has published datasets on a variety on contaminants presents in the air, water, snow, and ice in the polar regions. These datasets quantify the presence of: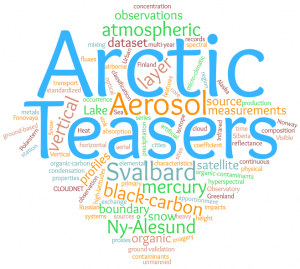 Datasets on Arctic aerosols
Aerosols are fine solid particles or liquid droplets that are suspended in the air. Aerosols can be produced naturally or as a result of human activity. The team from the University of Helsinki have collected data on:
Datasets on Arctic mercury concentrations
In the 1800, items containing mercury were mass produced, mainly to be used as medicines. However, mercury can cause serious damage to the nervous, digestive, and immune systems. The inorganic salt is corrosive to the skin, eyes, and gastrointestinal tract, and may induce kidney toxicity if ingested. Although mercury is rarely used in manufacturing today, large quantities of the element remain in our environment. In the Arctic regions, the iCUPE team have conducted:
Datasets on Arctic snow
It snows for most of the year in the Arctic, the thickness of the snowpack is the most important modulator of ground surface temperatures. If the snowpack is thin, the surface below can be freezing, however, if the snowpack is thick the climate below can be mild, protecting Arctic flora from extinction. Snow can be very sensitive to changes in the environment, therefore the iCUPE team have carried out extensive research on: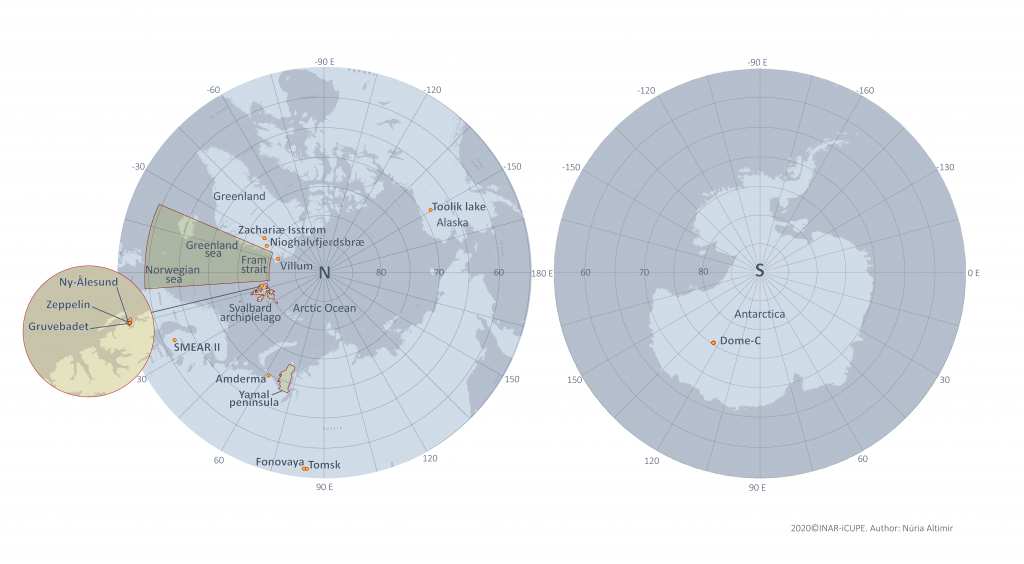 Datasets on Arctic water
By collecting data on the presence of water in the Arctic, researchers can estimate the impact that global warming is having on the ice in this region and further understand the speed in which it is melting. The iCUPE team monitored:
Click here to access a compressive list of iCUPE datasets and summaries of each project.
Authors:
Professor Tuukka Petäjä – Project Coordinator
Dr Alexander Mahura – Senior Scientist

Go to this partner's profile page to learn more about them