WorldSkills encourages young people to learn vital cybersecurity skills by participating in national and global competitions.
Innovation News Network spoke to Carla Baker, of Palo Alto Networks, one of the initiative's partners, to find out more. Fostering the skills of the younger generation is essential for the furtherance of future innovation. With advances in technology and, as a result, the continual threat of more sophisticated cybercriminals, encouraging young people to consider a career in cybersecurity and digital is more important than ever.
One organisation doing just that is WorldSkills UK. Part of a global movement of over 80 countries, WorldSkills UK is an independent charity and a partnership between employers, educational organisations, and governments. WorldSkills supports young people across the world via competitions-based training, assessment and benchmarking, with members' national teams ultimately testing their ability to achieve world-class standards in the biennial 'Skills Olympics'. These competitions cover a whole range of practical skills, from hairdressing to cybersecurity.
Not only is the work that WorldSkills does important for the young people it supports, the partnerships are also of great benefit to the organisations involved. One business working in conjunction with WorldSkills is global cybersecurity specialist Palo Alto Networks. Here, Palo Alto Network's Senior Director of Government Affairs UK & Ireland, Carla Baker, highlights the increasing need for new entrants to the cyber and digital industry and explains why schemes like WorldSkills are so important.
Firstly, can you provide an overview of the current digital and cybersecurity landscape and why it is so important to improve on cyber/digital resources?
The advances in technology and the digitisation of society have created a wealth of opportunity, yet have also already brought significant challenges and risks.
As an example, consider how the pandemic has transformed the world of work, with more people working remotely. Technology has made this possible, but it has also created new vulnerabilities that are being exploited by cybercriminals. Palo Alto Networks conducted a global study that revealed that 61% of companies struggled to secure employees who worked remotely. Working from home widened the attack surface with many personal, unsecured connected devices straying onto business networks. In a separate study, 42% of businesses reported an increase in security incidents for their organisation as a result of the shift to remote working.
Cybersecurity vulnerabilities are a major concern for all businesses and nation states, who are being targeted by cybercriminals launching attacks aimed at stealing data, compromising systems and holding companies to ransom. Indeed, ransomware attack demands have soared by 518% to $5.3m in the first half of 2021, while average payouts are running at a record $570,000 now.1 The targets of these attacks have become much more varied, affecting all types of businesses – from a meat processor to national health services.
As workers and organisations become both more reliant on digital technologies and at risk from security threats, there is a powerful need for more cybersecurity skills to tackle the rising dangers.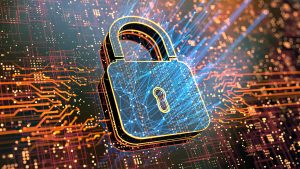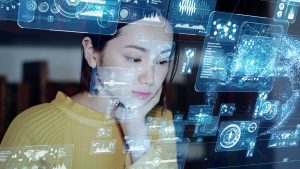 However, there are not enough skilled workers coming through and this shortfall is impacting productivity and security on a serious scale.
Can you explain your involvement with WorldSkills UK, and in the area of cybersecurity in particular?
We need imaginative and bold initiatives to grow the pipeline of cybersecurity skills available to protect our society and economies. This is why we are partnering with WorldSkills UK to run programmes that inspire more young people to get into cybersecurity.
Together, we are developing competition-based training programmes that engage young people and develop the practical cybersecurity skills that we need. One of the benefits of this approach is that it is more engaging for young people than just sitting in front of a computer and watching a presentation.
Hands-on, practical learning can really help to foster skills much more effectively. Students develop their analytical and reasoning skills as they get involved in troubleshooting and problem solving within a competitive setting. Importantly, this approach does not teach just technical skills. We need our young cybersecurity experts to be able to work in teams, communicate, and influence decision-making at the highest level.
Why is it so important to encourage the younger generation to pursue careers in cybersecurity and digital and how do you help with this encouragement?
There is a big tech and cybersecurity skills gap in the UK, which will widen unless we take action.
Research from WorldSkills UK and the Learning & Work Institute revealed the number of young people taking GCSE IT subjects has plummeted by 40% since 2015. It is even worse for young females, with just 22% taking GCSEs in IT subjects.
While it is challenging to get young people interested in technology, it is even harder to make them consider cybersecurity. One of the biggest barriers is that cybersecurity is too often viewed as a deeply technical subject. However, this is not the case. There are obviously very technical roles in cybersecurity, but also roles that focus on risk management and strategy.
Palo Alto Networks is doing a great deal of work to demonstrate the breadth of jobs in cybersecurity. In addition to supporting initiatives such as WorldSkills  UK, we run our own Cybersecurity Academy programme which equips the next generation of students with hands-on cybersecurity knowledge and skills. Since we started this programme six years ago, we have partnered with over 1,700 institutions worldwide, including 54 academic institutions in the UK.
What further work do you believe is required in the area of cybersecurity as our reliance on digital solutions increases?
There are some very good initiatives in the UK focused on inspiring the younger generation to consider a career in cybersecurity, however they are mainly focused on children aged 11 and over. We need to be reaching out to children at a much younger age – in their formative years when they are learning about what interests them, their likes and dislikes, etc. We need to foster awareness and interest in cybersecurity at a much earlier stage in young people's educational journeys.
This is why Palo Alto Networks created its Cyber A.C.E.S. programme, providing children as young as five years old with an opportunity to learn about cybersecurity. The programme demystifies cybersecurity through interactive learning and gives young children the cybersecurity basics they need to have safer online experiences and become good digital citizens.
References
1          www.paloaltonetworks.com/blog/2021/08/ransomware-crisis
Carla Baker
Senior Director of Government Affairs UK and Ireland
Palo Alto Networks
www.paloaltonetworks.com
http://www.linkedin.com/company/palo-alto-networks
http://www.facebook.com/PaloAltoNetworks
https://twitter.com/PaloAltoNtwks
Please note, this article will also appear in the eighth edition of our quarterly publication.