As demand grows for metals used in green technologies, Denis Miville-Deschênes, President and CEO of Highland Copper Company Inc., discusses why now is the right time to invest in copper.
The time is right to invest in copper. Long-term price fundamentals are aligned, as is the demand for metals which support green technologies. There are limited copper mining investment opportunities at advanced stages of project design, permitting and in a Tier 1 jurisdiction. Highland Copper is one of them. Highland has recently transformed its asset base, board, and balance sheet to support its path to development and production. Highland stands ready to advance its two great US projects and participate in the green copper movement.
Why is the time right for copper?
Demand for copper is far outstripping projected supply.
Traditional sources of demand, like construction and transportation, remain strong. Importantly, new applications for copper consumption are emerging, such as electric vehicles, batteries, and wind and solar power.
Copper is at the forefront of metals needed for use in green technologies. As the most efficient electrical conductor, it is the perfect material for electric car infrastructure and charging stations. While conventional vehicles contain some copper, hybrid electric and other battery-powered cars require three times more than internal combustion engine vehicles.
Key economies worldwide are adopting clean energy initiatives, continuing to drive demand. Increased environmental legislation around the world, combined with ambitious targets set by car producers and consumers alike, is seeing demand for copper soar. The ongoing focus on Environmental, Social and Governance (ESG), as well as zero emissions targets set by many companies, should continue to push the demand to higher levels.
At the same time, copper supply is reducing. Existing deposits are being depleted faster than new mines can come onstream. Lower grades are being mined at increasingly expensive costs. In addition, the industry is suffering from a lack of exploration investment over the last decade.
There is a fundamental imbalance between supply and demand, leading to a squeeze on global copper inventories. It is only by developing the next generation of copper mines that the industry can meet the demand of today, let alone the future.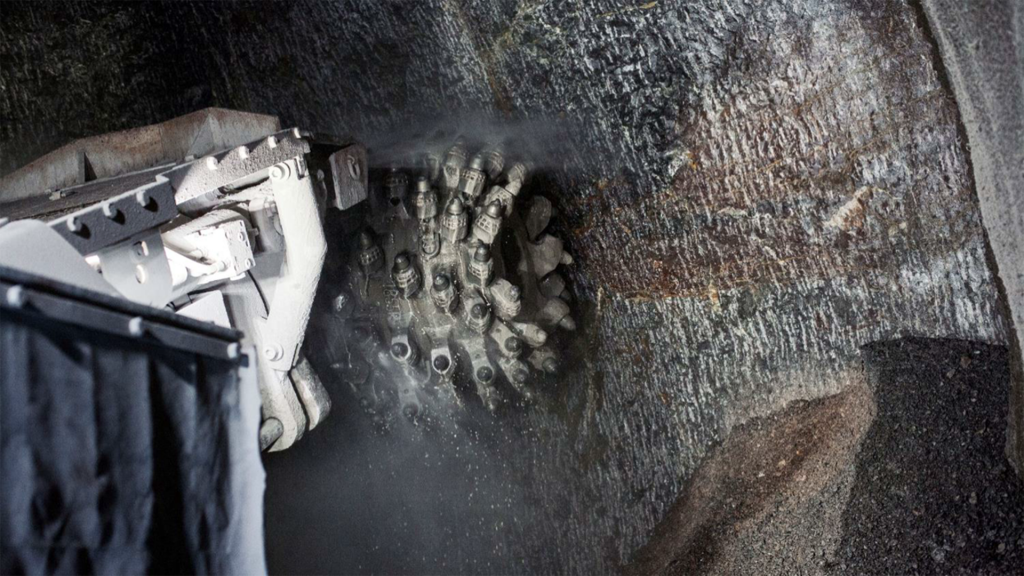 Why is the time right for Highland Copper?
The imminent copper demand can only be met by projects at advanced stages of permitting and technical study. Highland Copper has two significant assets in Upper Peninsula, Michigan, USA, that meet these criteria.
The first asset is the Copperwood Project, on which a Feasibility Study was completed in 2018. All key permits for construction have been received, with only one operating permit still outstanding. Copperwood has an initial 11-year mine life with average annual production of 30,000 tonnes of copper.
The second asset is the White Pine North Project, on which a Preliminary Economic Assessment was completed in 2019 and, as a past producer, is also partially permitted. White Pine North has a 21-year mine life with an average annual production of 40,000 tonnes of copper.
Highland Copper plans to start with the construction of Copperwood to generate near-term cashflow and intends to follow shortly after with the construction of White Pine North. A combined scenario is also being assessed whereby both projects would be built at the same time using one central processing facility and leveraging the synergies and scale of the projects which are only 60km apart.
Moreover, Michigan is a great place to build. Upper Peninsula is a historic mining district with available infrastructure and two local universities. The direct and indirect economic impacts will be meaningful.
Following the completion of the technical studies in 2018 and 2019, reigning copper price fundamentals did not warrant moving into development of the projects. That has changed. Copper prices began to move significantly in 2020 and have maintained that upward trajectory. Through that same period, Highland Copper has made significant changes to prepare itself for advancing its projects.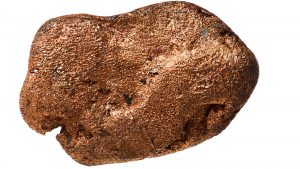 Highland Copper's recent transformation
There are several key prerequisites to be ready to advance into the construction phase of a mine:
Focus needs to be placed on the key assets of the company being ready for development and welcome by the communities and stakeholders;
The balance sheet of the company needs to be clean; and
The board, management, and shareholders must be aligned.
Highland Copper made progress in all these areas in 2021.
Restructured asset base with focus on near-term development assets
During 2021, Highland Copper sold its UPX exploration property. In doing so, it divested the longer-term exploration component of its portfolio to focus on short-term value creation.
In its place, Highland completed the acquisition of the White Pine North Project in Michigan, adding this large copper resource in the immediate vicinity of the already 100% owned Copperwood project. Copperwood and White Pine North are now the focus of the company, allowing a faster path to growth and cash flow.
Raised equity and eliminated debt
Highland Copper completed a non-brokered private placement for gross proceeds of $26.4m, with major investments from our current shareholder base, including key resource funds and institutions. With the proceeds of both the UPX sale and private placement, Highland eliminated all debt on the company's balance sheet. Sufficient cash remains on hand to progress the Copperwood Project to construction and continue exploration and permitting at White Pine North.
Completed board rejuvenation
In December 2021, Highland Copper announced the addition of six new board members. The new board consists of key members that provide expertise in ESG, construction and financing. Importantly, two of the new board members have significant ties to Michigan, particularly the historic mining area in the Upper Peninsula where we continue to generate community support.
The board, management, and key shareholders are aligned on the strategy to progress Highland's assets to development and production.
Initiated update to Copperwood Feasibility Study and advancing White Pine North
As such, Highland Copper initiated an update of the June 2018 Feasibility Study on its Copperwood Project to be undertaken by G Mining Services Inc. The target is to update the Feasibility Study, including a development schedule, for the second quarter of 2022.
As part of the update, further innovative solutions will be assessed, such as continuous miner and battery-operated vehicles, focusing on optimising the project with environmentally-friendly technologies.
The company is aiming to initiate construction activities at the Copperwood Project early in 2023, depending in part on the results of the updated Feasibility Study and reigning conditions in the financial and capital markets. At White Pine North, an infill drilling programme is also expected to begin in early 2023.
The aim of the campaign will be to convert inferred resources to measured and indicated resources for inclusion in a Feasibility Study. Highland will also continue permitting and community relation efforts, as well as baseline work. Also of interest, both projects have ongoing exploration potential.
A collective approach
Timing is everything in mining. Highland Copper's assets have reached the development stage in perfect time to take advantage of the strengthened copper outlook. At the same time, the corporate transformation has set the stage for growth. Copper is a key metal of the future. The emergence of green energy legislation and initiatives, combined with ongoing urbanisation, have set the stage for long-term copper demand. New copper mines are urgently needed to meet this demand. However, the supply side has diminished.
Highland Copper has two fantastic US projects at advanced stages of project design and permitting. With a combined resource of over eight billion pounds of copper defined, Copperwood and White Pine North are ready for advancement. Highland's recent focus on its asset base, balance sheet and governance has put the company in a strong position to execute.
Highland Copper's near-term production growth story is an ideal way to invest in copper; a metal poised to play a huge role globally.
Please note, this article will also appear in the tenth edition of our quarterly publication.

Go to this partner's profile page to learn more about them