American Lithium Minerals explores its six Nevada properties, its lithium commodity production and plans for two innovative battery plants.
American Lithium Minerals, Inc. (OTC: AMLM) is a Nevada-based lithium company. We have five lithium exploration properties, one graphite property, and one rare earth element (REE) project on over 6,000 acres (2,450 hectares) of mining claims.
In 2030, the global demand for lithium is expected to surpass two million metric tons of lithium carbonate equivalent (LCE), more than doubling the demand forecast for 2025. Growth in battery demand for electric vehicles (EVs) will be a strong driver of lithium consumption in the next decade.
Due to recent well-publicised 'supply chain' issues, it is important to increase lithium production in the US. Our lithium projects are in the vicinity of Clayton Valley, Nevada, which is the location of the only US lithium mine currently producing the commodity.
Mineral properties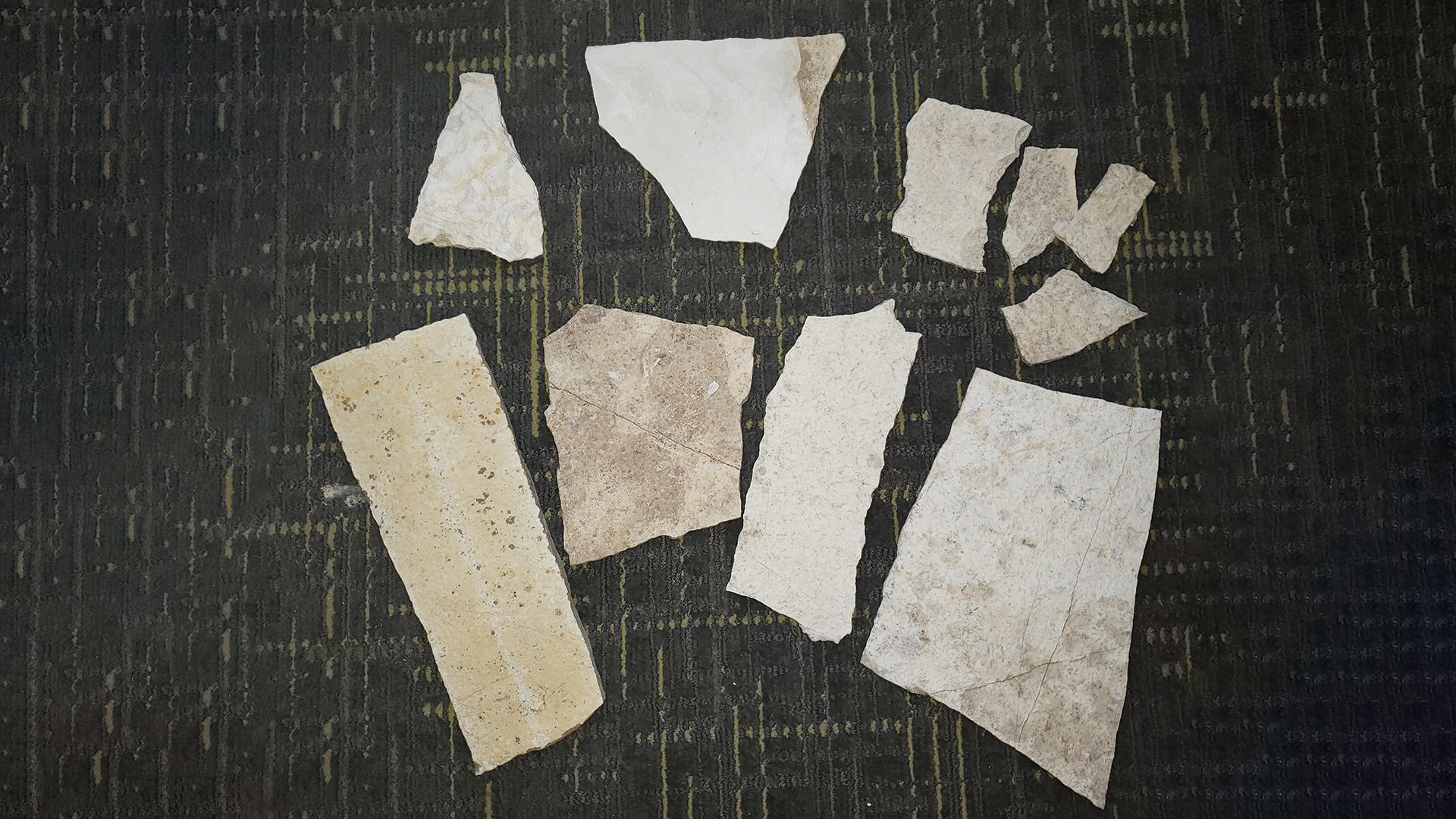 Brine lithium properties
Two of our lithium properties are brine targets. Lithium can be extracted by surface evaporation of brine, which is produced from underground water wells.
The Stonewall Flat Lithium brine project is located in Lida Valley, Nevada, which adjoins Clayton Valley to the South. Our joint venture partner for Stonewall Flat is Altair International (OTC: ATAO). This joint venture also includes our Kingman Rare Earth property in Mohave County, Arizona.
Our Sarcobatus Playa Lithium brine project is located near Beatty, Nevada. AMLM's involvement in this area goes back to 2011. There is an available NI-43101 report prepared for a previous operator of this property.
Claystone lithium properties
Two of our lithium projects are claystone (hard rock) targets. These would be mined by open-pit methods similar to how gold is mined in Nevada.
West End Lithium/Uranium is less than five kilometres West of Tonopah, Nevada, and is adjacent to a major lithium discovery by another company. Our joint venture partner for West End is China Donsheng International (OTC: CDSG).
Claystone Hills Lithium is 30 kilometres West of Tonopah and is also adjacent to an area with encouraging lithium drill results by another organisation.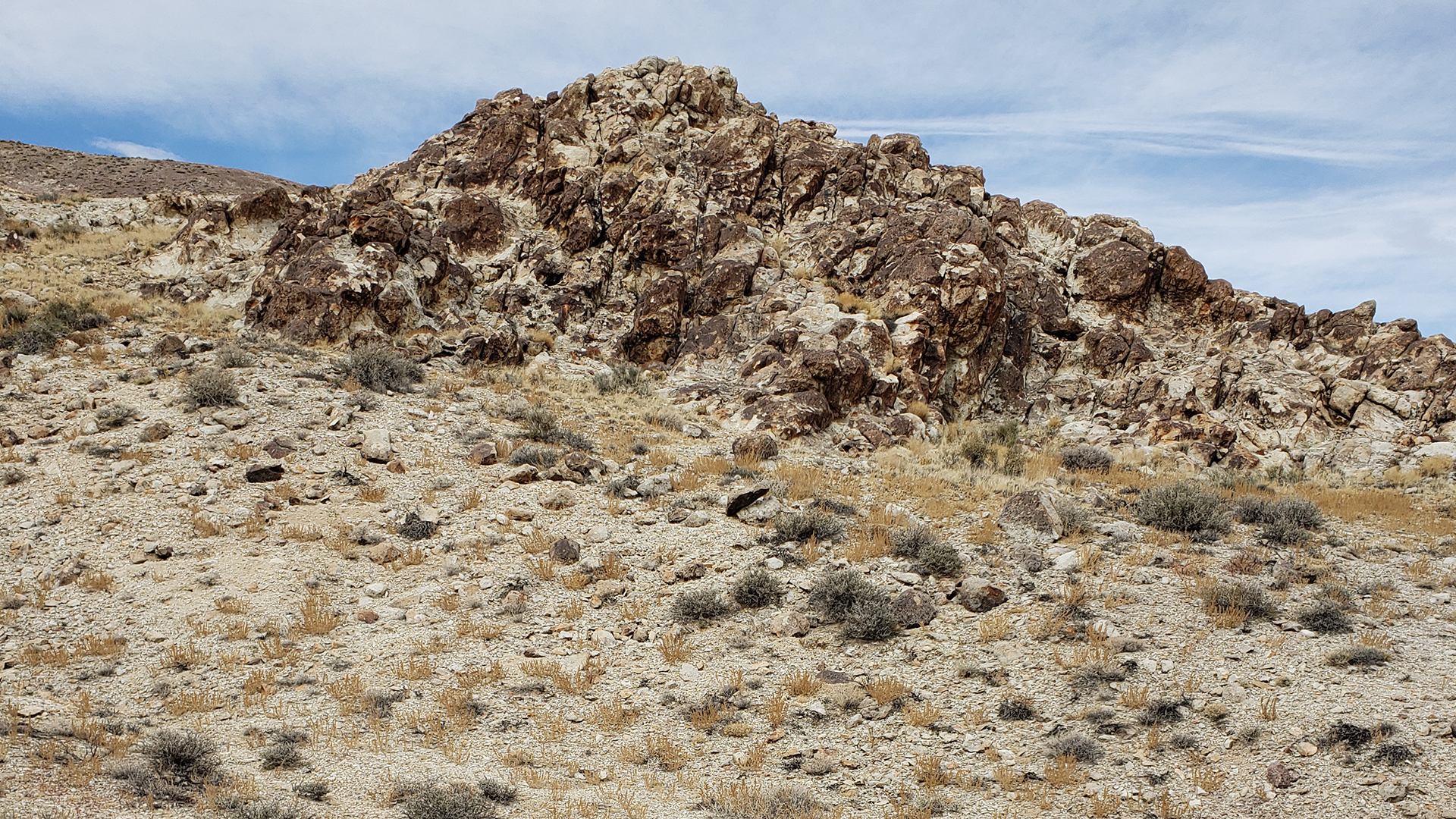 Brine/claystone
The Silverpeak Lithium/Uranium Project contains two brine claim blocks that are prospective for lithium. One of these areas was drilled by the United States Department of Energy and lithium was encountered. Silverpeak also contains a hard rock uranium occurrence. Our joint venture partner for Silverpeak is GNCC Capital (OTC: GNCP).
West End, Silverpeak, and Claystone Hills are each located in the Big Smokey Valley, which adjoins Clayton Valley to the North.
Graphite
Our recently acquired Buckley Flat Graphite property contains one of Nevada's two documented graphite occurrences. Buckley Flat Graphite is located near Hawthorne, Nevada, about midway between Tonopah and Reno, Nevada. Graphite is an important component of both lithium-ion and sodium-ion batteries.
We no longer own the Rhyolite Ridge (formerly known as Borate Hills) lithium/boron property, which is now owned by another lithium company. Rhyolite Ridge is the habitat for a rare species of buckwheat. We are not aware of any environmental issues at our remaining properties.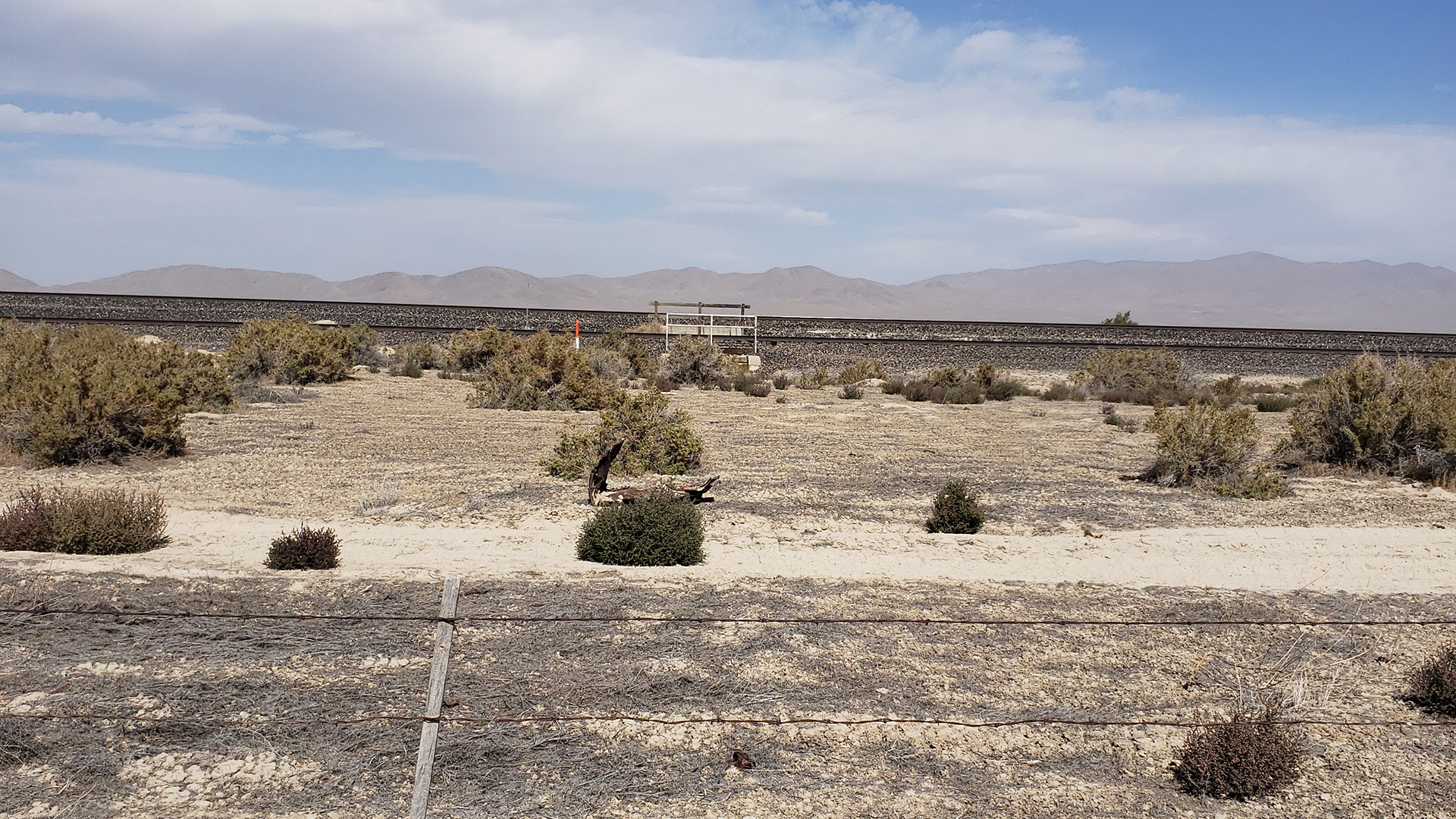 Planned industrial facilities
Innovative lithium and sodium battery technology  Roshan Energy of Hyderabad, India, has developed innovative technology for lithium-ion batteries (LIBs), sodium-ion batteries, and battery recycling. This technology is being commercialised under agreement with a major Indian university. We have entered into a memorandum of understanding with the US licensee of Roshan Energy for construction of a pilot plant(s) for manufacturing batteries. Pilot plants for manufacturing sodium-ion batteries and LIBs are expected to be anchor tenants at AMLM facilities in Northern Nevada and Southern Illinois.
Northern Nevada
We recently acquired 55 acres (22 hectares) of industrial-zoned land in Imlay, Pershing County, Nevada. The property is approximately a 1.5-hour drive from the Tesla/Panasonic Gigafactory near Reno in Northern Nevada. Imlay is also conveniently located near the planned lithium mine at Thacker Pass and additional lithium properties in Southern Oregon.
Our future Northern Nevada plant site is on a major interstate highway (I-80) and is accessed by a service road from a nearby highway exit. It is 1.5 kilometres from the nearest town and backs on to the Union Pacific Railroad. Utilities are available, with water to be provided through a jointly planned upgrade of the Imlay municipal water system.
We envision the Imlay property as an industrial park for assembly of lithium and sodium batteries, as well as battery recycling.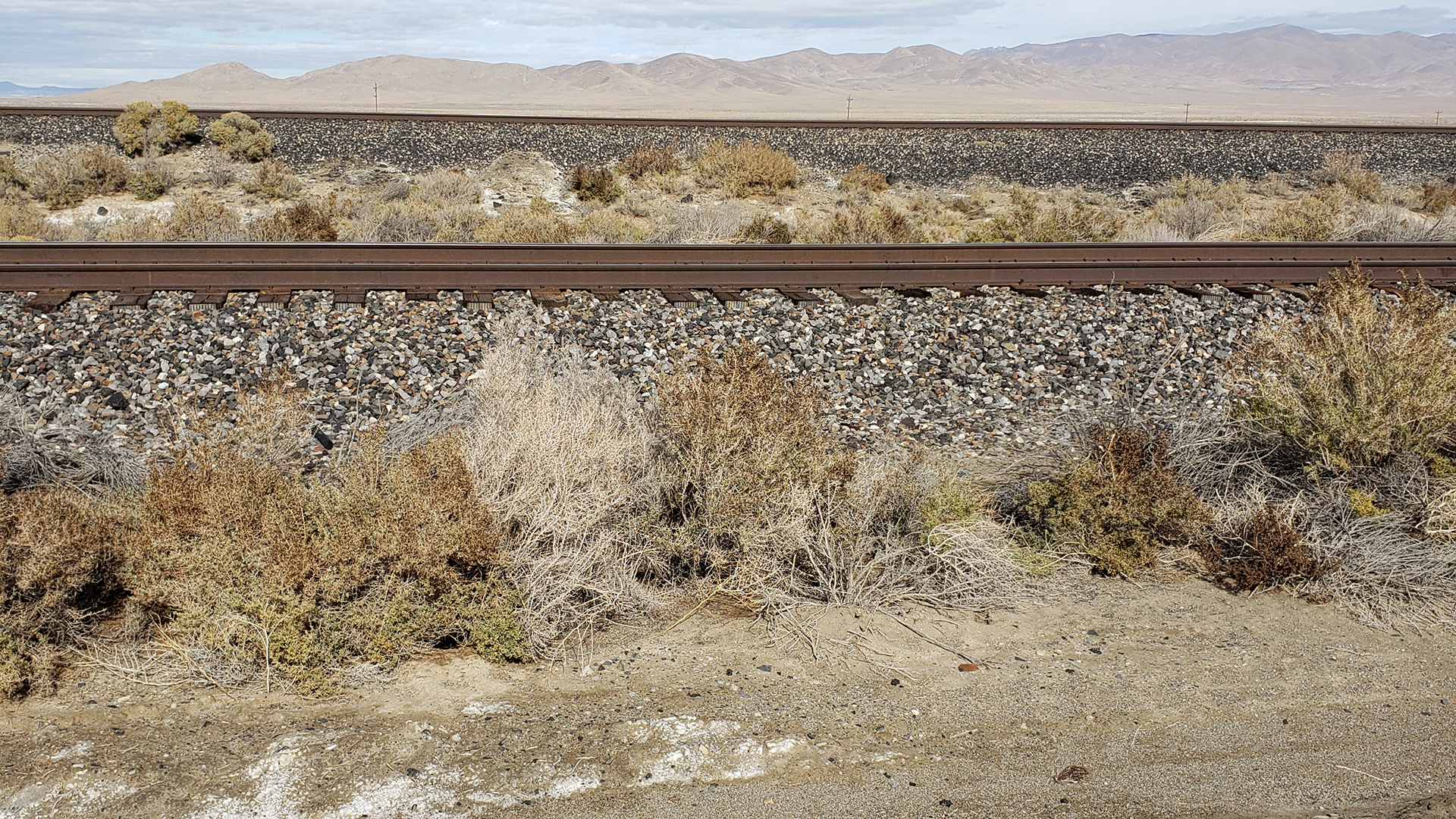 Midwest USA
Since 2019, we have been planning a second industrial facility in Southern Illinois.
As of April 2022, we are considering several plant sites in and around the City of Cairo, Alexander County, Illinois. This location will be convenient to existing and planned EV production in Tennessee and Texas, as well as in the Detroit area to the North.
We are currently renovating office facilities in downtown Cairo, as well as several other buildings.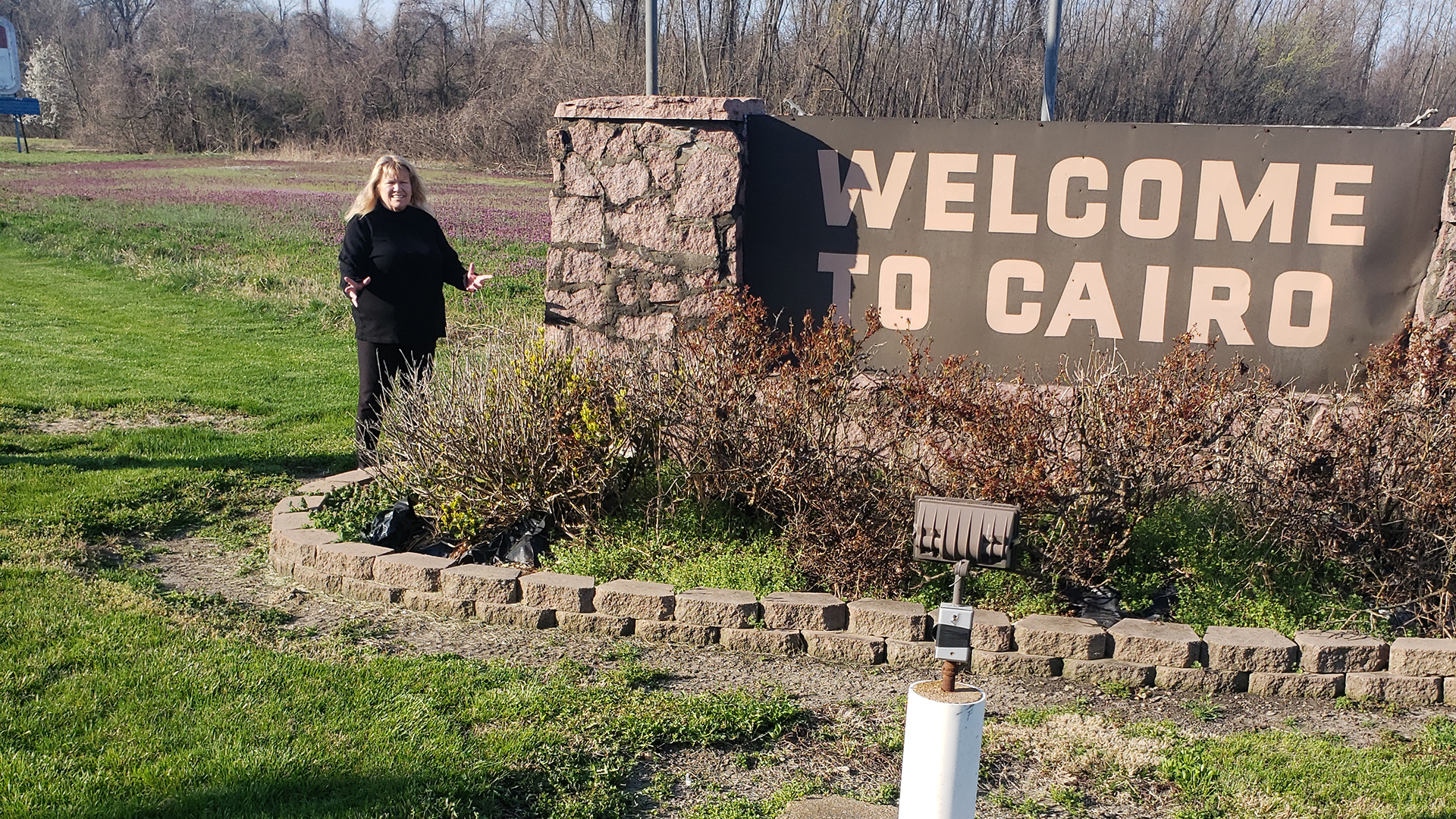 Management
AMLM's President and CEO is Barbara McIntyre Bauman. McIntyre Bauman is an experienced mining executive, with over 20 years in the mining and mineral exploration business, as well as over ten years in telecommunications and data processing. She has been Manager of the McIntyre Bauman Group since 1998, as well as Manager of Searchlight Exploration. Ms McIntyre Bauman has also served as President of Bonanza Goldfields Corp from 2017 through to 2021.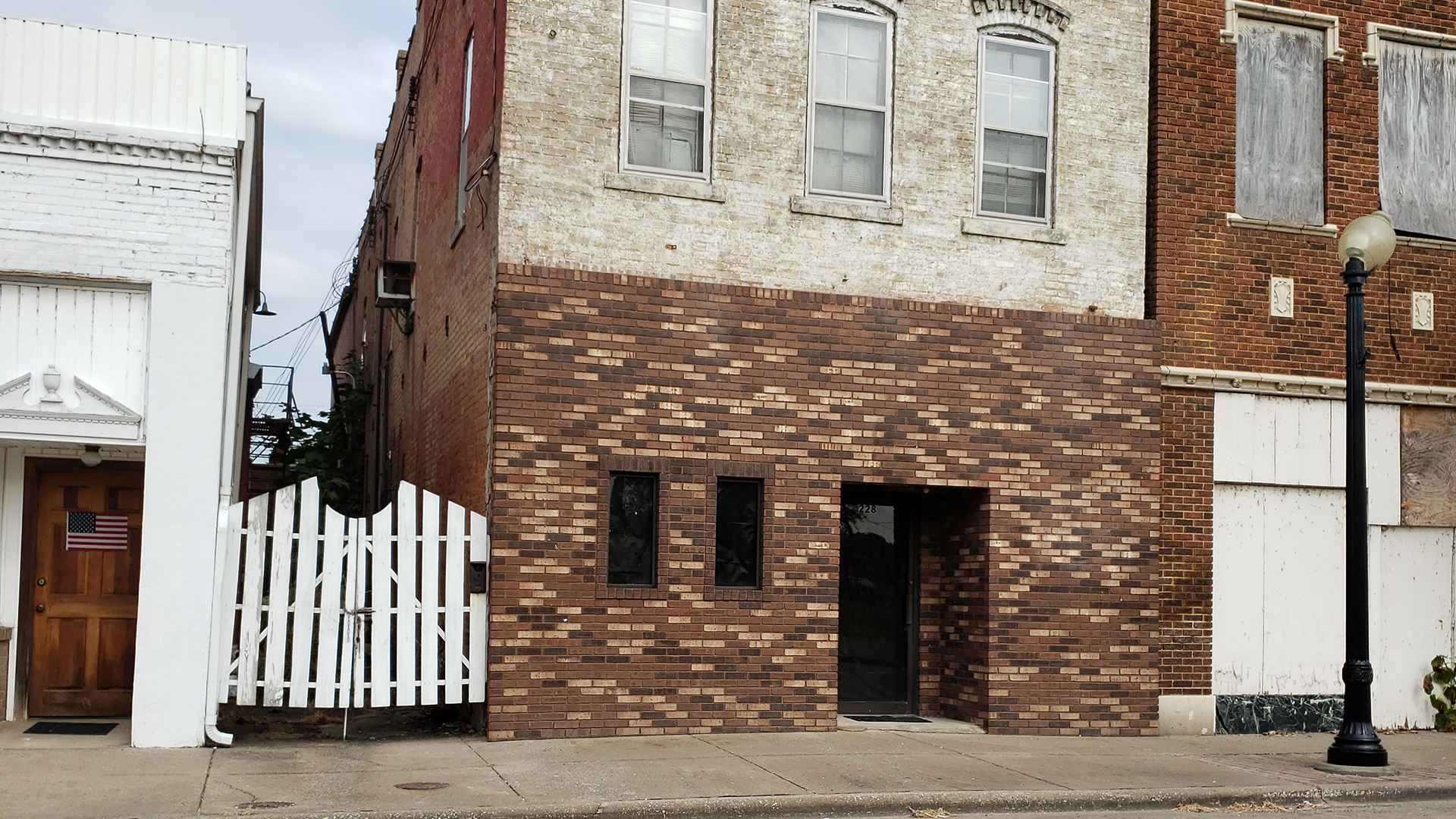 Capital structure
As of April 2022, AMLM has 75 million authorised shares of common stock, with 68,717,592 shares issued and outstanding. Present management joined the company in 2019 and has not yet issued more common stock to finance growth or acquisitions. Management has also shunned toxic convertible debt. Funds for property acquisition have been advanced by management. Exploration expense has been funded largely by our joint venture partners. This has resulted in a conservative capital structure intended to survive in the cyclical mineral exploration industry.
Please note, this article will also appear in the tenth edition of our quarterly publication.