Lithium Power International Ltd.'s Andrew Phillips discusses how the company is positioning itself to help meet future lithium demand.
Energy company Lithium Power International Ltd. (LPI) is rapidly advancing plans to commence mining operations in Chile's rich Lithium Triangle just as global demand for the battery mineral is accelerating strongly. Lithium is a critical element for batteries that power electric vehicles (EVs), power grid back-ups, and numerous other critical community uses. Supply pressure has recently been strongly pushing up global prices as nations around the world switch from burning fossil fuels to using clean electricity.
Leading auto companies Daimler and Volkswagen are among those keen to source lithium from Chile for their next generation of electric vehicle autos. Each has signed a Responsible Lithium Partnership, committing them to high standards in sourcing materials for use in their motor vehicles. This is one of many critical initiatives that are intended to smooth the way to supplying substantially more lithium from the dry, desert region, which hosts plentiful deposits in the Atacama and Maricunga salt lakes – known locally as 'salars'.
Large mining companies such as Chile's Sociedad Quimica y Minera (SQM) and the US's Albemarle Corp have long been significant global-scale producers from this region, but the frontier is rapidly opening up to others. Apart from Lithium Power International, other newcomers include Australia's Orocobre and Galaxy Resources, which are merging to become the world's fifth largest lithium company based on salt lakes in the Argentinian sector of the Lithium Triangle. Prime lithium resources in this region are becoming scarce to obtain. That is why considerable attention is turning towards Lithium Power International as it finalises plans to develop the Maricunga Salar. The fully permitted 51%-owned project is one of the most advanced greenfield lithium developments in the world. Detailed technical and mining studies show it has one of the richest concentrations of lithium and lowest costs of production. That is critical to attracting buyers of the material and to ensuring a competitive, profitable, and long-life operation.
Maricunga – one of the richest lithium deposits
After extensive work undertaken during the past five years or more, LPI's Maricunga assets are now widely regarded as one of the world's most advanced lithium development projects. A Definitive Feasibility Study (DFS) undertaken by WorleyParsons was completed in 2019, demonstrating that the project would support production of 20,000 tonnes of lithium carbonate equivalent for 20 years. The study also showed a pre-tax net present value of $US1.032bn and an internal rate of return of 29.8% assuming a 50% debt/equity ratio. This would make LPI one of the world's lowest cost lithium carbonate producers, with operating costs estimated at $US3,772 per tonne. A maiden ore reserve of 742,000 tonnes of lithium carbonate equivalent meets JORC and NI 43-101 standards and would support a mine life exceeding 20 years.
Since those numbers were calculated, Lithium Power International has been undertaking further resource investigations to test lithium resources beneath the earlier cut-off depth of 200 metres. Results released in July after the completion of a five-hole drilling programme down to 400m depth show that preliminary sample analysis at depths to 400m average lithium concentrations of 989 mg/l, with a maximum of 3,375 mg/l. This confirms that Maricunga is one of the richest deposits globally. Full results from this important programme are still being assessed, but it is expected to result in a significant list in the size of the resource. An update for the project's current DFS is underway.
Environmental approvals
Critical environmental approvals were also granted in February 2020 after a stringent 15-month review by Chilean authorities. The 11,400-page document submitted by Lithium Power International was one of the first Environmental Impact Assessments completed in Chile in recent years. The process involved extensive data collection, completion of detailed environmental and engineering studies, and environmental monitoring campaigns conducted by globally recognised experts, including MWH-Stantec, Worley Parsons, and Flosolutions.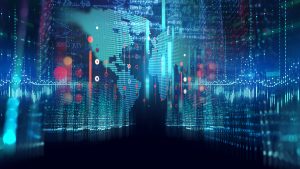 Memorandum of understanding
While LPI was still awaiting the results from its updated DFS, last May it announced that its joint venture company in Maricunga's development, Minera Salar Blanco (SA), had entered a non-binding Memorandum of Understanding with Japan's Mitsui & Co. This agreement aims to establish a partnership for development of the project. A key part of that would be the use of efficient, leading-edge, and environmentally friendly technologies for the processing of material from Maricunga. The alliance includes potential participation, off-take, and funding rights for stage one of the project and for any future expansions.
There would also be strategic collaboration for new lithium developments within Chile based on technology related to direct lithium extraction (DLE), which is currently being studied and tested. The environmental benefits of this process are expected to be significant.
The specifics of the agreement include Mitsui having rights to buy up to 15,000 tonnes each year of high purity, lithium carbonate battery grade material for 10 years from stage one of Maricunga. Mitsui would also be able to participate in the funding of stage one, once the two parties consider how it could be optimised through a combination of equity and debt options. Should Mitsui agree to committing additional expenditure for a future expansion of the project, it would have the first option for an off-take agreement to purchase output from that expansion.
Financing
All of this recent activity on the ground is also being noticed by potential financial backers. Preliminary indications of interest have been received from international groups and private funds, interested in providing debt and equity financing so that work can commence on developing a new lithium mine. While this process is expected to take several more months, the deal with Mitsui is providing a solid base on which Lithium Power International can base its expectations. This is expected to be strengthened in coming weeks with the completion of a review and certification process being undertaken by specialist ESG advisers, including carbon footprint metrics.
An exhaustive amount of investigation and preparation has been expended proving the potential and economic value of LPI's Maricunga lithium project. When final commitments are provided by all parties involved, the company will become one of a growing number of specialists, new-age energy providers that will combine to ensure that core transport and industrial processes transition to a cleaner future.
Western Australia
The world-scale potential of Maricunga is not the only lithium project held by LPI, however. It has also been defining drilling targets on leases that it holds in Western Australia, immediately north of the world-class Greenbushes lithium mine owned by major global lithium producers, Albemarle and Tianqi. The immediate goal is to test a significant lithium anomaly that is an extension of the rock formations being mined, crushed, processed, and exported from Greenbushes.
The advantage of Lithium Power International holding significant lithium assets in these two locations is important. It provides the potential to be able to produce both lithium carbonate from Chile and lithium hydroxide from Australia, giving it a marketing optionality that only few of the world's largest lithium producers currently hold. Lithium hydroxide is preferred for cathodes in those Li-ion batteries used by vehicles that have a longer driving range between recharging. So-called 'range anxiety' has been a significant hindrance to the market penetrations of electric vehicles, particularly in larger countries with less dense population centres.
Many elements are used in these storage cells. Lithium, along with nickel, manganese, phosphate, and cobalt, are among the most common. The mix changes depending upon the type of vehicles they power, such as small urban runabouts, delivery vans, upmarket autos, or long-distance trucks. Each battery cell can be recharged thousands of times, and their operating life can easily outlast the vehicles that they propel. When that happens, they can be re-used to store electricity in increasingly numerous battery farms or else recycled so the lithium and other elements can be used by others.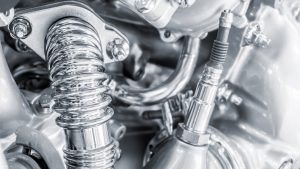 For now, the main driver of demand is electric vehicles. Traditional auto companies like VW and GM are playing catch-up with first movers, such as Tesla in the US and BYD, BAIC, Geely, and others in China. But most auto companies have plans to launch electric vehicles of one sort or another. Lithium batteries are also appearing in trucking, mining machinery, ferry boats, light aircraft, and motorbikes. There is no turning back.
Electric vehicles – an evolving market
A sure sign of the acceptance of electric vehicles are the charging stations popping up on kerbsides and an increasing number of fuel station forecourts. They are rapidly expanding their market share in places like China and Europe as drivers adopt clean, cheap, and green electricity generated by solar and wind. The US is taking a little longer, but President Biden is outspoken in his desire to speed-up the green transport revolution.
Lithium is the emerging power behind the world's transportation economy, simply because it negates carbon emissions otherwise caused by internal combustion engines. BNEF estimates that by 2040 there will be more than 600 million passenger EVs on our roads globally, more than three times the number in 2030. It also says that Europe will outpace China in sales and, by 2040, internal combustion engines will account for around 20% of total global vehicle sales.
While there are many different combinations of chemicals used in these batteries, lithium is common to all because it is an essential component of anode and cathode terminals which electrical current passes through. Differing types of chemical mixtures are used within battery cells themselves depending on cost, rates of charge and discharge, and desired power output. But, without lithium, the world's green power revolution would not be advancing at such a rapid rate.
Lithium – supply and demand
Leading lithium market analyst, Fastmarkets, says battery grade 99.5% pure lithium carbonate prices had recently risen towards $US15-a-pound, compared with sub-$US10 levels early in 2021. Should a looming shortfall in supplies eventuate, caused by existing producers not being able to keep up with demand, then prices could rise further. New lithium mining projects take time to come online. That means that even higher prices are expected.
As battery production soars, so too does the pressure to develop new mines and processing plants. That is an inevitable consequence of the strong recovery in lithium prices over the last year or so. Without significant new lithium sources, the clean economy would simply stall.
Leading lithium market intelligence and data provider, Benchmark Minerals, forecast early this year that total lithium demand for all applications would increase to more than 400,000 tonnes of lithium carbonate equivalent (LCE). Why? Because of surging demand from the battery sector, driven of course by EVs. Even as demand for electric vehicles spreads to many countries, a recent forecast from Roskill shows that battery production capacity will remain centred on China, supplying 58% the market in 2030; the EU with 26%; and the US lagging on 10%.
Another leading lithium consultant, Roskill, told Lithium Investing News that the outlook for demand remains strong for both battery-grade carbonate and hydroxide as the world recovers from the impact of COVID-19. Carbonate equivalent (LCE) sales are expected to reach 165,000 tonnes, up from 132,000 tonnes, assuming the gradual ending of the pandemic. Demand for hydroxide would be somewhat less at around 132,000 tonnes LCE. Behind this picture, however, are expectations that new battery technology will quickly see lithium hydroxide become the dominant force in electric vehicle batteries.
Please note, this article will also appear in the seventh edition of our quarterly publication.

Go to this partner's profile page to learn more about them