Ultimate Battery Company (UBC)'s breakthrough battery technology is set to make cars and vehicles lighter, reduce CO2 emissions, and revolutionise energy storage across multiple sectors and industries, helping to accelerate the move to net-zero carbon.
Batteries are the unsung heroes of many of today's products. They manage so many aspects of everyday life. Ultimate Battery Company (UBC) is bringing new technology and manufacturing techniques to this important market. It is a technology company working to develop new greener energy storage solutions to give everyone a brighter future.
Maurizio Cunningham Brown, Founder and CEO of Ultimate Battery Company, explained: "Our mission is to develop products which significantly reduce CO2 emissions. Our lightweight energy-dense batteries have applications in multiple sectors including automotive, defence, and energy storage. Traditional batteries are heavy, inefficient, costly, and environmentally unfriendly. Current alternatives remain expensive. Vehicle manufacturers require a safe, lighter-weight solution that reduces emissions without increasing cost. Our products are lighter, powerful, and sustainable."
UBC offers original equipment manufacturers (OEMs) in multiple sectors the opportunity to reduce weight and CO2 emissions with lighter, more energy dense alternatives to traditional products.
Maurizio added: "Demand for these products has been confirmed by a wide range of leading automotive manufacturers and other related industries."
UBC's first product will set new standards for automotive starter, lights, and ignition (SLI) batteries. Using new technology, the batteries have been designed to be up to 43% lighter than conventional batteries, and up to twice the energy density compared with traditional products. UBC estimates that, by using its battery, up to 15kg of CO2 per vehicle per annum can be saved. The modular configuration of these units enables units requiring higher power outputs to be easily assembled.
The UBC SLI battery already meets and, in many cases, exceeds the 2030 performance standards for batteries set by the Association of European Automotive and Industrial Battery Manufacturers (EUROBAT).
UBC is an energy storage pioneer that uses patented technologies to deliver significant breakthroughs in lightweight, energy-dense battery power. Products are manufactured in a state-of-the-art manufacturing facility in South Yorkshire, which can produce both standard and bespoke products. Additionally, opportunities exist for manufacturers to licence the technology to speed up adoption and CO2 reduction across the globe.
Development challenges
In developing the first of its new products – the replacement SLI battery – UBC gave itself several key challenges. Firstly, to maximise the laws of physics using new materials to produce batteries that were recyclable and sustainable and, in doing so, identify new manufacturing methods. In addition, the idea was to produce a modular format that could be built to suit multiple applications; for example, 24V power is made up of two modules connected in series.
The UBC breakthrough is to use highly conductive composite plates with a non-conductive surround that is perfect for sealing edge to edge. These are easy to produce, with a simplified architecture that uses less material and can be produced in almost any shape. Additionally, this technology can be used with other and future chemistries, reducing obsolescence.
Research collaboration
Key to the successful development of the battery from concept to commercialisation has been the collaboration between UBC and the University of Sheffield AMRC. Work at the AMRC included the creation of a manufacturing cell to enable rapid product prototyping, the manufacture of small production runs, testing, and validation.
Malcolm Earp, Chief Operating Officer of UBC, explained: "The team at the AMRC have been invaluable in helping us to bring our product to market more quickly. They are continuing to support our research and development plans for further technology improvements and new products. This has helped us to develop our plans to scale up and move to full production."
Steve Foxley, CEO of the University of Sheffield AMRC, commented: "It has been a great pleasure to work with UBC around its manufacturing innovations. We look forward to working with them on future projects accelerating the journey to net zero and opening new opportunities around cheaper, greener future energy systems."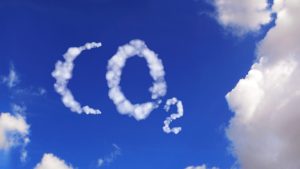 Manufacturing plant in South Yorkshire
UBC is establishing a 100,000 square foot manufacturing plant in South Yorkshire which will be highly energy efficient and utilise innovative technologies to ensure quality and minimise waste. The plant will use energy generation across the operation to reduce its carbon footprint. UBC products are designed for a sustainable economy. We source materials locally and with a high recycled content.
Initially, the site will pilot the scale-up of the operation before moving into full-scale production in mid-2023. One of the key challenges in moving to full production has been the long lead times for key equipment needed. The first production runs will be exported to our first customer in early 2023. As well as manufacturing products, UBC is developing a licencing model for its technology that will speed up the adoption of the technology around the world. Existing battery manufacturers will be able to adopt the technology easily and quickly.
At the manufacturing plant, UBC has established a 20,000 square foot innovation hub which is working alongside universities and supply chain partners to develop a revolutionary new motive power unit for electric vehicles (EVs) which will enable rapid charging and longer ranges while using existing charging infrastructure.
UBC has set out to address the major concerns of consumers that are preventing more widespread adoption of electric vehicles of limited journey range, long charging times and lack of access to convenient charging points. Equally elusive is the means of delivering peak power during fast charging of vehicles. The UBC solution is a pioneering EV motive battery which uses patented technology to transform range, charging methods, as well as peak time power demand.
Maurizio said: "This next development will revolutionise electric vehicles and speed up their adoption to become the vehicle of choice for consumers.
"Our innovation hub has multiple work streams, including developing new materials to reduce dependence on environmentally-sensitive materials and to expand the recyclability of our products and materials. In addition, we plan to scale up our rapid prototyping services to enable us to produce prototypes in weeks," said Maurizio.
Energy storage technology
Away from the transport sector, UBC is developing energy storage technology to address the inability of renewable energy projects to capture and store energy that is not immediately required. UBC's product will offer safe, affordable, and adaptable options for all energy storage applications – both commercial and domestic. The product's unique modular design ensures solutions can be developed as required and scaled to suit individual requirements.
UBC is committed to developing sustainable solutions to accelerate the journey to net zero. Its sustainable products will enable a significant reduction in CO2 emissions. In addition, its manufacturing processes are designed for a sustainable economy. The company uses a high proportion of recycled materials in its production, and, at end of life, it will recover 90% of materials to make more batteries. UBC will also use renewable energy generation in its production processes.
By setting up in South Yorkshire, UBC has received, and continues to receive, assistance and support from the Department for International Trade and South Yorkshire Mayoral Combined Authority.
As a company, UBC has set out to create affordable, innovative, and sustainable solutions in lightweight battery power. The company has our planet at its heart and, together with its supply chain partners and like-minded organisations, will accelerate the drive to net zero.
The next generation of vehicle batteries, an EV motive battery and renewable energy storage technology is underway. It is happening in South Yorkshire, but will benefit the world and see South Yorkshire at the heart of developing a low-carbon hub to meet the government's challenge to achieve net-zero carbon emissions by 2040.
Please note, this article will also appear in the twelfth edition of our quarterly publication.

Go to this partner's profile page to learn more about them