Britta Schaffmeister, CEO of the Dutch Marine Energy Centre (DMEC), spoke to International Editor Clifford Holt about the potential of marine energy in the Netherlands' zero carbon future.
Marine energy could generate 100 GW of renewable energy and produce up to 10% of Europe's electricity consumption. That is as much as the daily electricity needs of all the households in the Netherlands, France, Ireland, Portugal, Spain and the United Kingdom together.
The Netherlands and water are inextricably linked. The country is therefore uniquely positioned to further the wide range of technologies that can harvest the vast amount of energy stored in our oceans, seas and rivers. Throughout the world, different types of technologies are available, amongst which are energy from tides, energy from waves, energy from differences in salinity (blue energy) and energy from differences in temperature (Ocean Thermal Energy Conversion). Together with offshore floating wind and offshore floating solar energy technologies, the marine energy sector is unique in its ability to realise tailored and multi-purpose solutions.
DMEC is an accelerator for marine energy solutions. By advancing innovation, mobilising capital, and shaping policies, DMEC creates multipurpose energy solutions for a wide variety of markets.
The Innovation Platform's International Editor, Clifford Holt, spoke to DMEC's CEO, Britta Schaffmeister, about the enormous amount of energy stored in our oceans, seas, and rivers and how this will be a crucial driver to realise our global energy transition and foster sustainable growth.
How important is tidal energy to the Netherlands' zero carbon future? Does the regulatory landscape support it?
Marine energy can contribute to a climate neutral future by producing renewable electricity that is always available even if the sun is not shining or the wind is not blowing. Within the next ten years we will already see a significant impact on the energy supply for specific markets and regions.
In the future, some regions may be powered 100% by marine energy, others will be powered by a mix of solar, wind, and marine energy. By 2050, the electricity produced by our rivers and seas can contribute a significant amount of Gigawatt hours to supply and balance the Dutch grid in a cost-efficient way.
Next to sustaining our energy mix, marine energy solutions can improve the business case for already existing infrastructure. Tidal kites and wave devices can be implemented in offshore wind parks, increasing the electricity output. Tidal turbines and specific wave installations can be implemented together with coastal protection infrastructure, thus reducing the negative impacts of climate change while at the same time producing green electricity.
The regulatory landscape increasingly enables the implementation of marine energy solutions, and the combined benefits of marine energy are seen as an incentive in climate resilient decision making.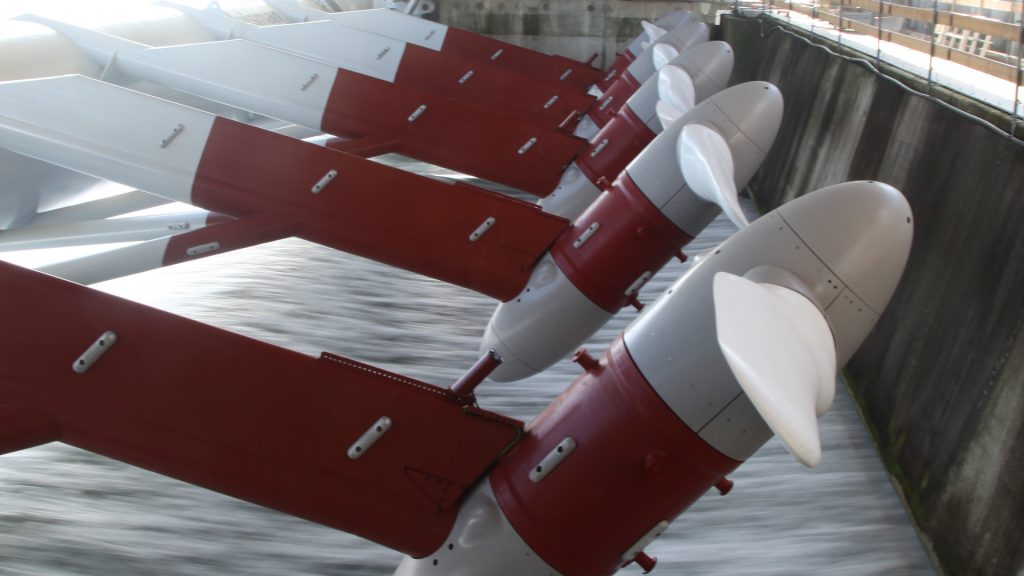 Could you tell me a little about the Dutch Roadmap to Marine Energy in 2020 – what was this designed to achieve? Why was it important?
The Roadmap to Marine Energy was requested by Dutch parliamentarians, which shows the political support for the roll out of marine energy within the Netherlands. This is important as we recently saw another push in the Dutch parliament for more ambitious policies for marine energy. It demonstrates that marine energy fits with the Dutch identity as 'Netherlands, Land of Water' and related expertise.
The starting point for designing the Roadmap is the Dutch climate agreement. This means that the Roadmap primarily focuses on the potential of technologies for marine energy in the Netherlands up to 2030, with a view to 2050. Both the cost-efficient contribution to the national CO2 reduction challenge and renewable electricity production, as well as the role these techniques play in the flexibility challenge of the energy system are considered. Moreover, the Roadmap highlights the international export potential of marine energy. The Roadmap is an important step in the positioning of our sector on a national and international level.
When it comes to innovation, what role does DMEC's accelerator play? How do you hope to see this develop? Are there are particular areas/technologies where you feel innovation is needed or where it is now moving forwards?
DMEC helps marine energy businesses to innovate in a variety of ways. Our technical focus is on assisting the certification process and getting the devices tested offshore. Both aspects are critical to allow for a large-scale installation and the insurance of the devices. Our business focus is to help the companies develop long-term sustainable strategies and make them ready for private investments. By addressing both areas, the route to market for marine energy solutions is accelerated.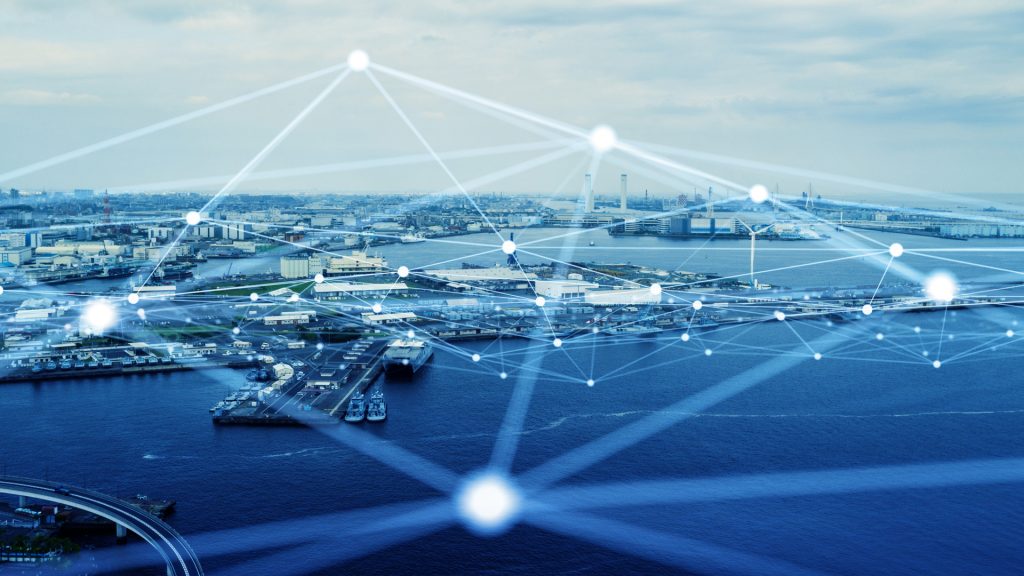 DMEC has recently joined The World Ocean Council (WOC). How important is this and what do you hope it will achieve?
DMEC has joined several initiatives to better position marine energy as well as to strengthen collaboration across industries. Early this year, we joined the International Renewable Energy Agency (IRENA) – Coalition of Action. Within this international network of leading renewable players, we share knowledge and exchange best practices with the vision to drive the global energy transition.
DMEC also joined the Coalition for Climate Resilient Investment (CCRI), a United Nations Climate Action Summit and COP26 flagship initiative. This Coalition represents the commitment of the global private financial industry to foster the more efficient integration of physical climate risks in investment decision-making. This is relevant for the integration of marine energy solutions within, for example, barriers and bridges.
Finally, joining the World Ocean Council (WOC) offers the opportunity for DMEC to engage with leading ocean stakeholders and industry. To grow the marine energy sector, cross-sectoral collaboration and access to global ocean business and investment are key. This partnership enables us to further explore collaboration opportunities and realise large-scale deployments in existing and new markets.
What role will DMEC continue to play in the future?
DMEC will continue to accelerate the commercialisation of marine energy solutions. In addition to providing technical and business support to marine energy businesses, we work closely with corporates and investors to explore specialised markets such as climate adaptive infrastructures, multisource offshore renewable energy farms, and the electrification of offshore operations such as aquaculture and oil and gas platforms. Moreover, we work closely with knowledge institutes and governments to gain new insights and ensure smooth pathways towards implementation.
Within the Netherlands, DMEC initiated the Dutch Marine Energy Community, uniting technology developers, knowledge institutes, and organisations across offshore energy, delta technology, and maritime sectors. Together, we have the ambition to realise 30MW of marine energy projects in the Netherlands by 2025. This would significantly contribute to the European target on ocean energy of 100MW by 2025, as stated in the EU's Offshore Renewable Energy Strategy.
Britta Schaffmeister
CEO
Dutch Marine Energy Centre (DMEC)
britta@dutchmarineenergy.com
Tweet @DMEC_NL
www.dutchmarineenergy.com
Please note, this article will also appear in the seventh edition of our quarterly publication.