The Innovation Platform spoke to Michael Dehn, President, CEO, and Director of United Lithium Corporation, about the actions required to meet rising lithium demand.
Lithium is an important component of batteries used in electric vehicles (EVs) due to its lightweight and great electrochemical potential. As the world prepares for the transition to EVs, lithium demand is rapidly increasing. According to the IEA, lithium is set to see the fastest growth rate of the battery metals, with demand predicted to rise by over 40 times. To meet this surge in demand, there must be a substantial increase in production.
Speaking to Emily Potts, Deputy Editor of The Innovation Platform, Michael Dehn, President, CEO, and Director of United Lithium Corporation, analyses the challenges of increasing lithium production in North America and worldwide, and explores the actions needed to ensure that demand is satisfied.
Why has the global demand for lithium increased and where are the key locations for lithium extraction currently?
Lithium-ion is the current choice of battery technology for EVs due to its numerous advantages. For instance, lithium can release and store large amounts of energy, which means that lithium-ion batteries (LIBs) have a greater energy density than other battery technologies, including lead-acid batteries. LIBs can therefore maintain their high-performance level, whilst lasting longer between charges.
Lithium is predominantly found in brines, hard rock, and sedimentary deposits. As demand for lithium continues to rise, researchers are studying other opportunities for lithium extraction. For example, there is an emerging possibility that lithium will be extracted from seawater. However, due to the extensive land use and time spent on efforts to concentrate the lithium from this source, the commodity price could rise, subsequently delaying the transition to EVs.
We are in a situation where the economic time for the commodity is considerable. This is not only due to the rise in demand for EVs, but because of the geopolitical risks caused by the war in Ukraine. For a country to secure its own lithium supply, investors need to start looking at domestic lithium deposits or those of allied countries. I am hoping to see North America continuing to work with the EU and Australia. There is also a significant opportunity for North America and the EU to become partners with Asian nations such as Singapore.
What are the key challenges facing North American industry when it comes to lithium extraction?
Currently, gigafactories require more critical materials than what is being produced. Despite this incoming demand, Canadian mines have shut down due to bankruptcy. Piedmont Lithium and Sayona Mining have taken over some of these large reserves, and Pallinghurst, alongside the Government of Quebec, has become one of the major investors in Nemaska.
There are many large lithium deposits in Northern Canada, but these are located approximately 300-400km away from infrastructure. Appropriate infrastructure, therefore, needs to be built for this bulk commodity to reach customers.
Technology risk is the biggest challenge facing lithium production. There are several projects that deal with new styles of deposits that do not use proven technology. Technology must be continually scaled-up, as we do not know if it works properly until there is commercial-scale production. This is a huge problem as there are very few projects in North America that are producing on a commercial scale.
Permitting in certain places has also become a risk. Communities must be engaged, and municipal governments must work out the advantages and disadvantages of bringing one of these operations into the area.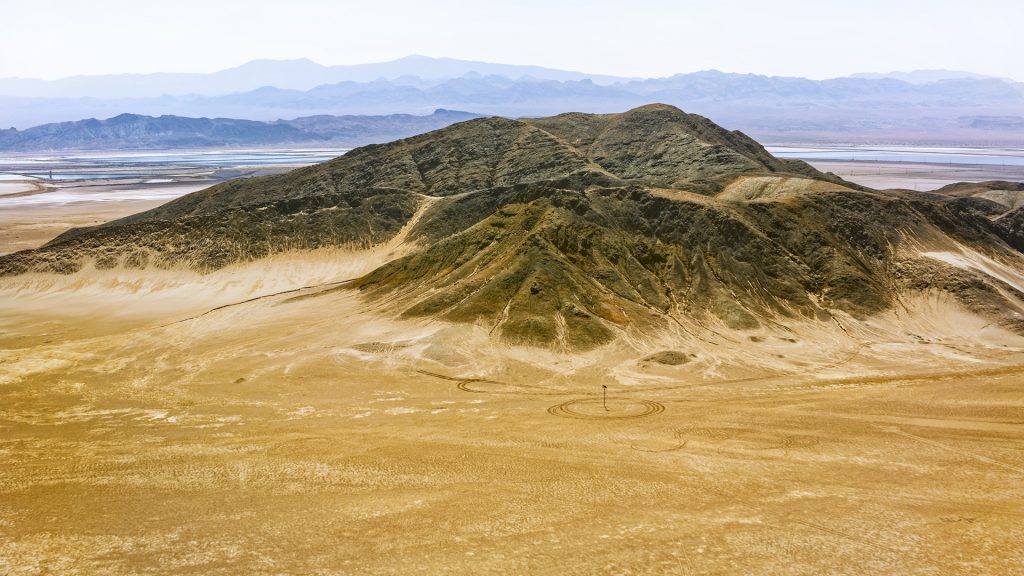 How can lithium production increase whilst ensuring that ESG commitments are adhered to?
Every company is aiming to be carbon neutral. Mining companies must do their best to reduce water consumption, recycle chemicals that are being used, and reduce the amount of waste that is being disposed of. When mining lithium from hard rock, quartz and feldspar are also produced as by-products. These can be reused as an aggregate, ceramic, or other consumer products which would eliminate the need for disposal.
In South America, particularly in Brazil, there have been floods caused by lithium extraction that have caused extensive community damage. This risk also needs to be mitigated.
Europe is implementing certain regulations for mining companies and has outlined clear pathways for boosting production. However, due to political pressures, countries such as Serbia and Portugal have revoked licences on mining projects for lithium and other materials used for EVs.
Mining companies must now be more sensitive to community relations and sustainability. For example, in Portugal, it cannot be expected that the Portuguese community will forfeit their traditional lifestyle to develop an open-pit mine. There must be a compromise that makes everyone happy.
What are your hopes for the future in terms of a North American lithium battery supply chain? Will North America be able to challenge China's dominance of the battery industry?
Europe is further ahead with gigafactory development and North America is more advanced in terms of raw material processing. Until capital is invested into the mines themselves, however, North America will continue to be far behind China. China is investing in African deposits and continues to invest in South America and in parts of Europe, which is not seen at all from North American battery producers. Large North American companies are not making a push into lithium; instead, it is the smaller intermediates that need the capital markets for support.
Governments should provide clear and concise regulations and paths to production to protect the environment and society, and to allow businesses to move forward and succeed. There is a lot of investment into battery gigafactories and not enough investment into raw material production. The gigafactories need raw materials, and if the raw material industry is not supported, gigafactories will be operating below their capabilities.
Michael Dehn
President, CEO, and Director
United Lithium Corporation
https://unitedlithium.com/
https://www.linkedin.com/in/michael-dehn-b7748b6/
@michaeldehn
Please note, this article will also appear in the tenth edition of our quarterly publication.