Katerina Kaplet and Bastian Winkelhake of Charles River Associates discuss the major observations from the E-world conference 2022 that will shape the Future of Europe's energy transition.
Europe is striving to be a global green digital leader. However, accelerating the charge on digitisation and the energy transition is even more challenging in the face of rising energy prices and geopolitical developments that deeply impact the entire energy supply chain. As a result, balancing energy security with sustainability and a changing electricity demand was the context for this year's E-world conference in Essen, Germany, one of the largest international conferences, gathering energy innovators from across the continent.
Despite market challenges, there are many signs of progress in Europe's energy transition. In June of this year, the Climate Change Committee reported that the UK has reduced its total territorial emissions by 47% below 1990 levels, and 2021 emissions were still 10% below pre-pandemic levels. In Europe, 2021 saw the highest electric vehicle (EV) sales to date, with a 66% year-on-year increase to over 2.2 million new registrations. Renewable energy generation is also showing positive signs, with Europe boasting a record year in 2021 for new onshore wind installations.
Though positive indicators of Europe's energy transition exist, further innovation is needed to reach net zero, and a range of actors will need to play a role. Start-ups, for example, are typically perceived as venturing into new, riskier innovations. Larger players tend to focus most of their resources on day-to-day operations and related agendas, with a smaller portion dedicated to higher-risk initiatives. They support innovation by investing in start-ups (and hence ringfencing the risk), rather than driving the process directly.
Beyond the private sector, there is a call for increased involvement from public organisations, particularly regulators and legislators. The European Financial Reporting Advisory Group (EFRAG) publishing its draft European Sustainability Reporting Standards (ESRS) in April of this year is a good example of where cross-border regulations are demanding increased transparency from companies on environmental performance as an incentive to decarbonise.
All eyes are on the energy sector – both public and private stakeholders – as to what can be delivered to drive Europe's green energy transition while ensuring bolstered energy security. In light of this, we outline a selection of our major takeaways from attending E-world.
Decarbonisation of heating and industry
Decarbonisation of industry was a major focus of the conference, as hard-to-abate sectors such as steel and cement production will require new innovations to tackle carbon intensity. Unsurprisingly, the role of hydrogen was a big talking point. However, financial feasibility of projects, including infrastructure availability, present challenges to moving ventures from the planning phase into realisation. Similarly, carbon capture, utilisation, and storage (CCUS) technology was presented as an option, with direct air capture technology firm Carbon Engineering Ltd. exploring how carbon capture can be expanded to a megaton scale to mitigate unavoidable industry emissions.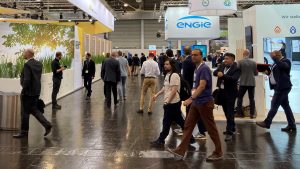 It is evident that there is interest in technologies and an appetite for exploring opportunities to scale up initiatives. This will require support from governments and regulators to create optimum market environments for success, including subsidy mechanisms and more clarity on regulations, targets, certification, monitoring, and evaluation.
Heating was also discussed in relation to new financing models to support in decarbonising a traditionally challenging sub-sector. Heat pumps, which have experienced steady development growth in Europe over the past decade, were listed as an example of growth in this space, with Northern Europe leading the way on installation. Looking at heat pumps installed per 1,000 households in Europe in 2020, Norway dominated with 41.79, and Finland closely followed at 39.01. In other markets, such as the UK, which sat at a much lower per 1,000 households rate of 1.3, further public incentivisation will likely be required to scale the rollout of heat pumps alongside home insulation and energy efficiency measures.
Regulation and subsidies represent one pillar to support decarbonisation. The other pillar is ease of implementation. In that context, start-ups such as Everyone Energy, that exhibited at E-world, provide valuable support to increase the adoption of rooftop solar. German solar-subsidy scheme rules (with their regional differences and specifics) can represent a challenge. Everyone Energy provides an interesting solution to reduce friction for those interested in solar panel installation. Their solution combines information on all relevant regulation and helps prospective investors in deciding on the operational model, as well as preparing qualified material that can be used by installation providers. It also connects the prospective client with the most suited provider, helping to reduce the chance of possible projects folding before implementation.
Market structures to support sustainable transformation
With the increasing share of renewables in the energy system and the move from subsidies toward direct marketing and market-based contracts, the need for market innovations and new products is growing. The E-world Trading Forum offered several examples of innovation in this space. The European Power Exchange, EPEX SPOT, presented its Local Flex trading service, which provides an opportunity to trade flexibly to manage grid congestion, connecting flexibility providers with transmission system operators (TSOs) and distribution system operators (DSOs) (leveraging the Local Energy Market platform, which was acquired from Centrica in 2021).
Additionally, a new collaboration between EPEX SPOT and Speedwell Climate was announced, co-operating on new weather-based indices. By partnering expertise in weather, catastrophe, and climate data, the renewable energy-focused hedging tool will provide risk management and hedging opportunities to the renewables sector, allowing increased risk management for investors and producers.
In a further nod to collaboration, cross-European Guarantees of Origin market was also heavily discussed to aid in improving continental transparency and continue encouragement of renewable technologies.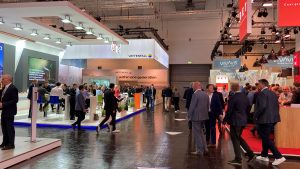 Power purchase agreements (PPAs)
It is important to also cover PPAs as one of the major talking points of E-world across many of the stands, keynote speeches, and conversations. At current price levels, PPAs are, in many cases, more economic than subsidised models, which is part of the reason we are seeing many wind efforts – both on and offshore – switching to PPAs.
The standardisation and support of PPA contracting is growing in importance, as shown by the frequent discussions on the European Federation of Energy Traders (EFET) PPA template(s), its planned revisions and improvements, as well as focus on risk allocation and more complex structures. Presentations by Pexapark, EFET, Engie, and others covered PPA from multiple insightful angles.
Another example for this is the Marktoffensive Erneuerbare Energien initiative by the National Energy Agency (dena) in Germany, which is aiming to work with the Association of German Chambers of Commerce and Industry (DIHK) and the Climate Protection Company, as well as with producers, potential buyers, and other market players to strengthen cost-effective business models for the direct purchase of green energy. Dena has good reason for this initiative, with a survey cited during its E-world presentation that shows more than half of German energy experts deem PPAs as 'important', and another third believing they are 'very important' to a forward-looking market model for Germany.
To summarise, it was encouraging to see innovation from across the European energy sector coming together at this year's E-world. Beyond activity at the show, the trends identified strongly mirror discussions on energy security, sustainability, and potential developments of future demand that we are witnessing in industry both day-to-day and in terms of strategic topics looking forward.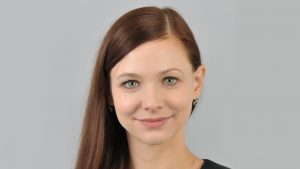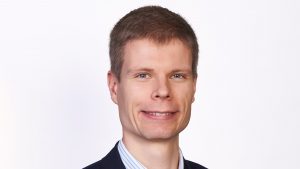 Katerina Kaplet
Associate Principal
Charles River Associates
https://www.crai.com/
Bastian Winkelhake
Consulting Associate
Charles River Associates
https://www.crai.com/
https://www.linkedin.com/in/kapletova/
https://www.linkedin.com/in/bastian-winkelhake-5a545663/
Please note, this article will also appear in the eleventh edition of our quarterly publication.