Joseph Riney, Vice President of Operations for the Nevada Mining Association, explores Nevada's lithium potential and outlines strategies to improve lithium production in the state.
The state of Nevada is currently home to the only operational lithium mine in the US – the Silver Peak mine which is operated by Albermale Corp. With more than 17,000 prospecting claims for lithium, however, Nevada holds great promise to meet the rapidly growing demand for the mineral as a result of the energy transition.
To accelerate exploration and production of lithium in the US and strengthen America's domestic supply chains, the Biden-Harris Administration in 2021 released an Executive Order, outlining measures to improve America's supply chains and economic security. This included various lithium-focused initiatives, including the American-made Geothermal Lithium Extraction Prize to search for new technologies for the extraction of minerals like lithium.
The Innovation Platform spoke to Joseph Riney, Vice President of Operations for the Nevada Mining Association, to learn more about Nevada's lithium potential and the role it can play in strengthening the US' domestic lithium and battery supply chains.
Nevada has significant potential in the global lithium supply chain due mostly to its abundant lithium resources. However, Nevada's potential does not end there. The state is on the brink of becoming a world leader in the entire lithium battery supply chain. All the essential steps from extraction to battery pack assembly exist or are being developed in the state.
Lithium production has existed in Nevada since the 1960s at Albemarle's Silver Peak operation near Tonopah. Lithium Nevada is developing the Thacker Pass Project in Northern Nevada, which will dramatically increase US lithium production. At the end of the supply chain, Redwood Materials is recycling lithium batteries. There are a host of mid-stream projects too. Redwood has just started making cathodes; Panasonic and Tesla are partnering on a battery pack gigafactory; and several businesses are developing cell production and recycling facilities. Nevada is an attractive home for battery development.
With all these steps existing or being developed in Nevada, the state has significant potential to become a world leader in battery development and to revolutionise the global lithium battery supply chain, making it more streamlined and efficient.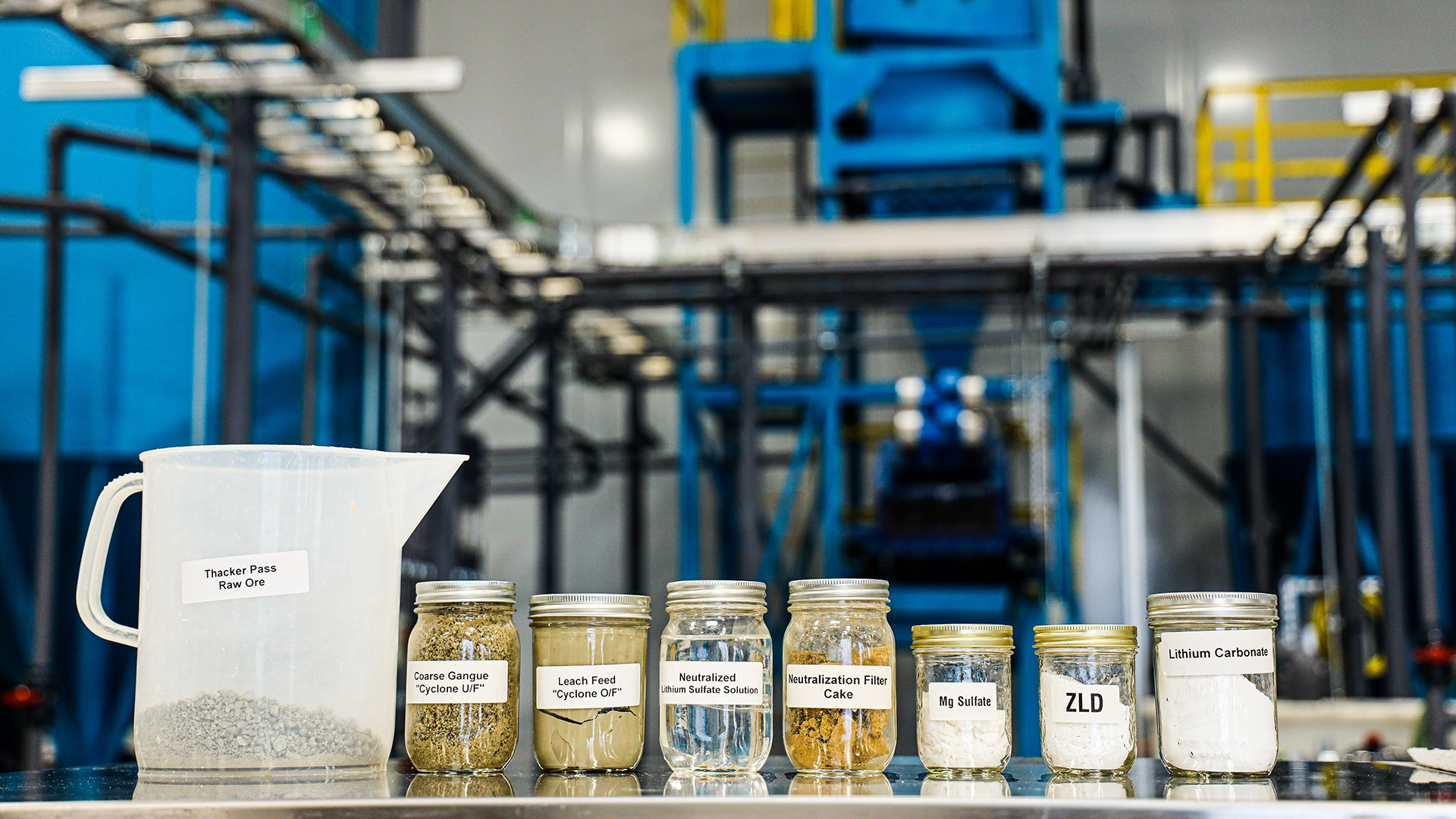 What are the main challenges facing exploration and development in Nevada?
Time and capital are two of the biggest challenges facing lithium exploration and development in Nevada.
It takes significant effort and time to find an economically viable deposit, analyse it for environmental and cultural compliance, design and permit the project, validate the findings through likely court appeals, and then construct the project. In most cases, this process takes more than a decade before construction can begin. The exploration process alone often requires several years of drilling, sampling, and assaying. If the exploration process is promising, then the design and permit process begins. From the point of discovery, companies also initiate stakeholder engagement and seek investors.
Substantial funding is required to develop a lithium mine and processing project. It is not unusual to spend more than $100m to conduct the necessary drilling, environmental analyses, and related permitting necessary to move forward with construction. The design and construction of complex and sophisticated processing facilities can take billions of dollars. Often, the investment is not recovered until long after the expense has been incurred.
The demand for lithium batteries greatly exceeds the supply, especially here in the US. Domestic production and processing are essential for the country's national security and its goals to curb carbon emissions. Experts predict that the demand for lithium batteries will quadruple by 2040. To meet that demand, companies that provide the elements of those batteries must continue to expand and innovate.
What needs to change in order to enable Nevada to keep pace with the rapid global demand for lithium?
The State of Nevada and the US Government fully appreciate the need to move quickly yet do it right, and they have been exceptional supporters of battery development, fully grasping the significance to our country's security. However, more needs to be done, and it will require co-operation by all relevant local, state, and federal agencies.
One critical change is to encourage more investment in the industry. The US is moving in the right direction with The Inflation Reduction Act (IRA), which has spurred billions of dollars of new investment.
Another important change is to streamline the permitting process without compromising essential environmental and cultural analysis of proposed projects. A lengthy permitting process, including legal challenges to approved projects, creates uncertainty about when investments will provide a return and discourages investors.
Growth in the industry will also require innovation, partnerships, and workforce development. The industry must innovate to remain competitive and meet the growing demand for lithium batteries. Partnerships between industry and research institutions can help to accelerate innovation and support the growth of the industry. Investing in workforce development programmes and training opportunities are critical for building a skilled and diverse workforce to support the industry.
Finally, it is essential to engage with local communities to best understand how battery projects can benefit those communities and mitigate unwanted impacts. This engagement requires open, robust, and transparent communication.
What makes Nevada a credible mining jurisdiction in terms of environmental standards? Why is this important for its future?
Nevada has one of the most responsible and rigorous mining regulatory structures in the world. The state's leading reclamation law requires project closure to be designed and paid for before construction on that project can begin. This law ensures that mining companies are held fully accountable for their projects and that taxpayers are not left with an unexpected bill.
Additionally, the State of Nevada has implemented rigorous environmental regulations, including air and water quality standards, to ensure that the environment is not degraded and that the health of its citizens is not compromised. Nevada's vigorous commitment to responsible mining and environmental stewardship positions makes it an ideal location for lithium development to furnish essential minerals for carbon reduction, and to do it with operations that are held to exceptional environmental standards.
Please note, this article will also appear in the fourteenth edition of our quarterly publication.