The Burmann Group at the University of Gothenburg offer a unique approach to protein biochemistry with a focus on understanding large molecular protein complexes.
The Burmann Group at the Department of Chemistry and Molecular Biology, the Wallenberg Centre for Molecular and Translational Medicine (WCMTM), University of Gothenburg, Sweden, investigates macromolecular protein machines by high-resolution nuclear magnetic resonance (NMR) underlying essential cellular functions, e.g. protein quality control and DNA-repair processes.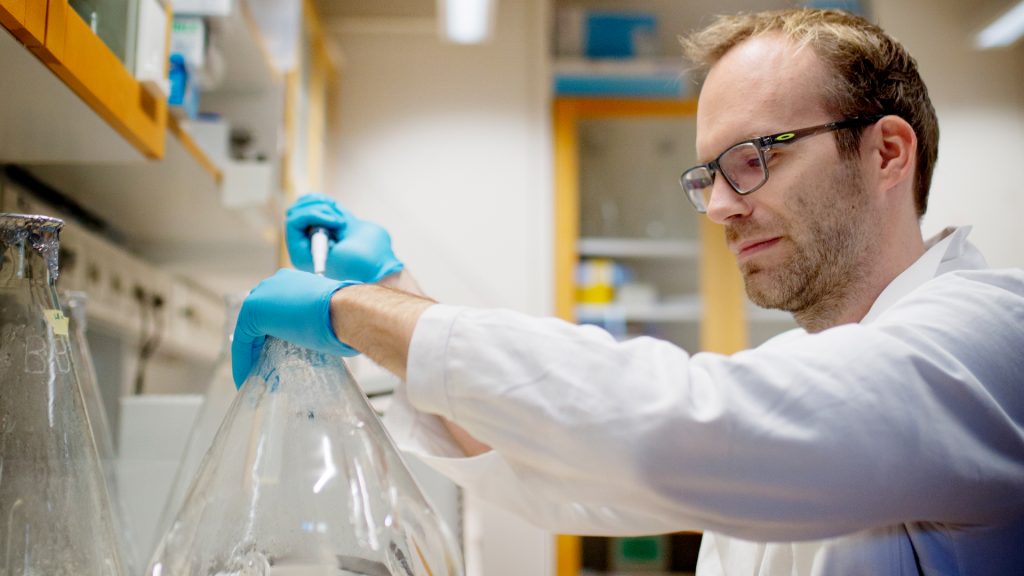 The main aim of our research is to understand the complex structure–dynamic–function relationships of the different systems studied at the atomic level in order to understand their dysfunction underlying several neurodegenerative diseases and a large variety cancer-types.
The studies of these large molecular protein complexes (~500–800 kDa) are performed by sophisticated NMR-methods, employing specialised isotope-labelling schemes, in order to be able to derive structural and dynamical adaptions of these complexes at the atomic level in solution.
To be able to derive the most precise functional descriptions our group also is actively working to develop an integrated structural biology approach combining solution-state NMR-spectroscopy with solid-state NMR-spectroscopy as well as cryo-electron microscopy, and x-ray crystallography. These structural studies are further complemented with information obtained from auxiliary biophysical and biochemical techniques.
In order to address our biological questions in an environment as close as possible to the native state, we are developing novel tools for in-cell and in-situ NMR spectroscopy, we recently utilised outer-membrane vesicles (OMVs) in our study of bacterial envelope proteins.
These integrated structural biology approach is used to understand the possible allosteric mechanism of these proteins and their respective complexes underlying their functionality. This knowledge will be used to understand the effect of disease-related mutations and for the subsequent design of either antibiotics or drugs.
AREAS OF EXPERTISE:
Protein biochemistry
NMR spectroscopy
Isotope labelling of proteins
Post-translational Modifications
Biophysical analysis
Usage of outer membrane vesicles for functional assays
RESEARCH INTERESTS:
Protein quality control machinery
Transcription associated processes
Neurodegenerative diseases
Protein folding and misfolding
Protein allostery
Development of novel in-situ tools for NMR Spectroscopy