Elestor is reinventing conventional batteries, developing innovative and low-cost technology for stationary energy storage, using sustainable flow battery technology.
Elestor has introduced an innovative electricity storage technology for largescale stationary applications, using sustainable flow battery technology. With this novel technology, the electricity storage costs – otherwise known as the levelised cost of storage (LCoS) – are dramatically reduced to a minimum. Low cost and abundant active materials, such as hydrogen and bromine, are utilised, combined with a patented system design and easy to manufacture and compact cell stacks.
Triple cost reduction strategy
This triple cost reduction strategy enables the introduction of viable business cases, which are essential to stimulate the adoption of electricity storage, and thus accelerate the energy transition. In the future, the Elestor technology has the potential to replace fossil fuel power plants at GWh scale (so-called 'bi-directional power plants'). As Elestor's breakthrough flow battery stores electricity at a fraction of the cost of traditional batteries, safely and with a long lifetime, it possesses the qualities to become the equivalent in large-scale long duration electricity storage (LDES) to what lithium-ion is today within the mobility sector. Elestor has created the enabling technology for a 100% clean electricity supply.
Elestor sustainable flow battery technology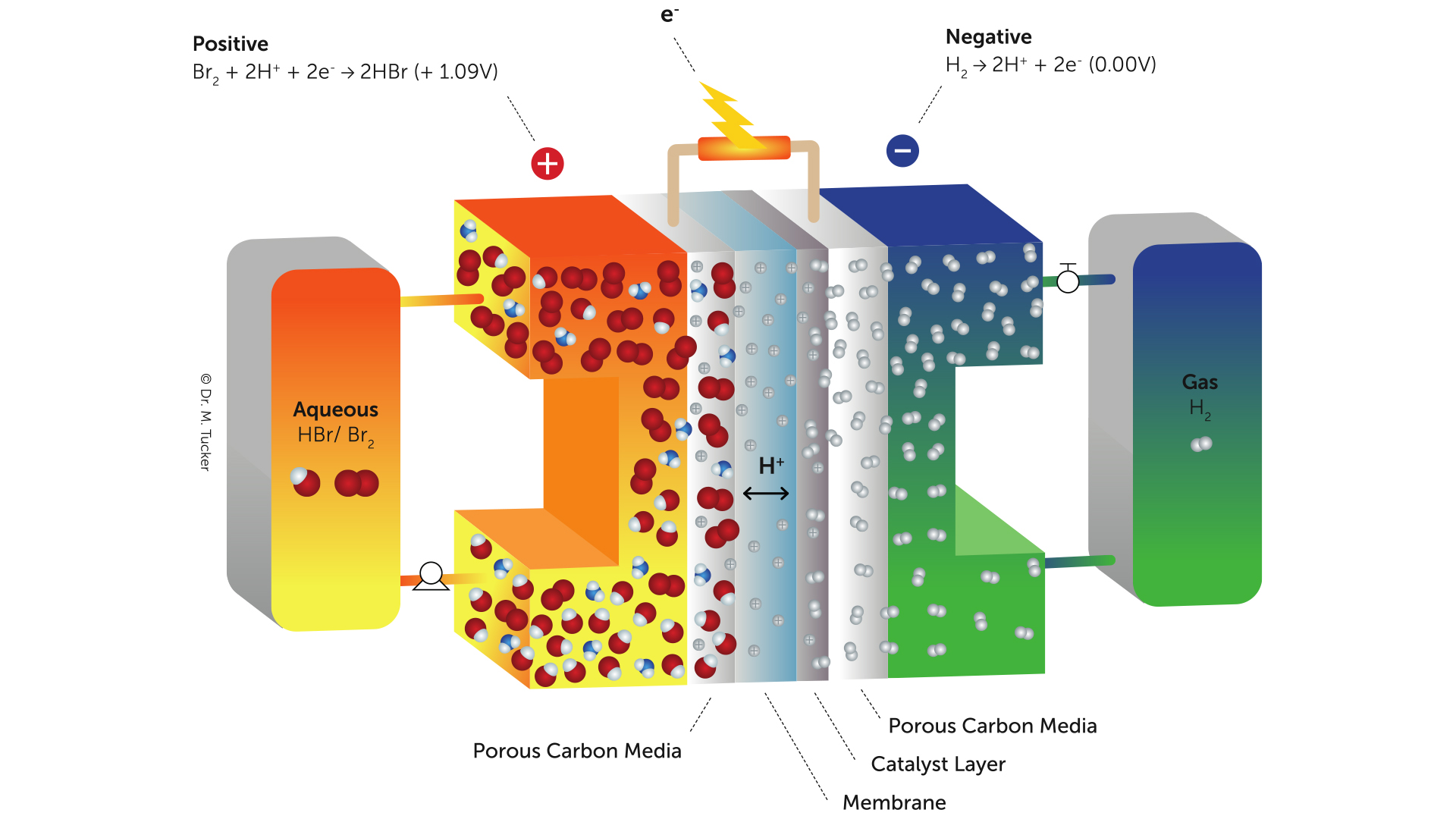 The essential difference between the Elestor sustainable flow battery technology and conventional batteries is that its power (MW) and capacity (MWh) are uncoupled: The Elestor technology is 100% modular and virtually any desired power-capacity combination can be designed, enabling a very cost-effective bridging over long periods of time, during which renewable electricity is generated.
With a progressing dependency on intermittent natural energy sources -such as the Sun and wind- this property becomes increasingly distinctive, if not decisive, for the energy transition to succeed.
Another unique feature of Elestor's technology is that it can be integrated with hydrogen infrastructures and electrolysers, resulting in largely reduced production costs for green hydrogen. This has been concluded and quantified from an in-depth feasibility study, carried out in cooperation with a large European energy corporate.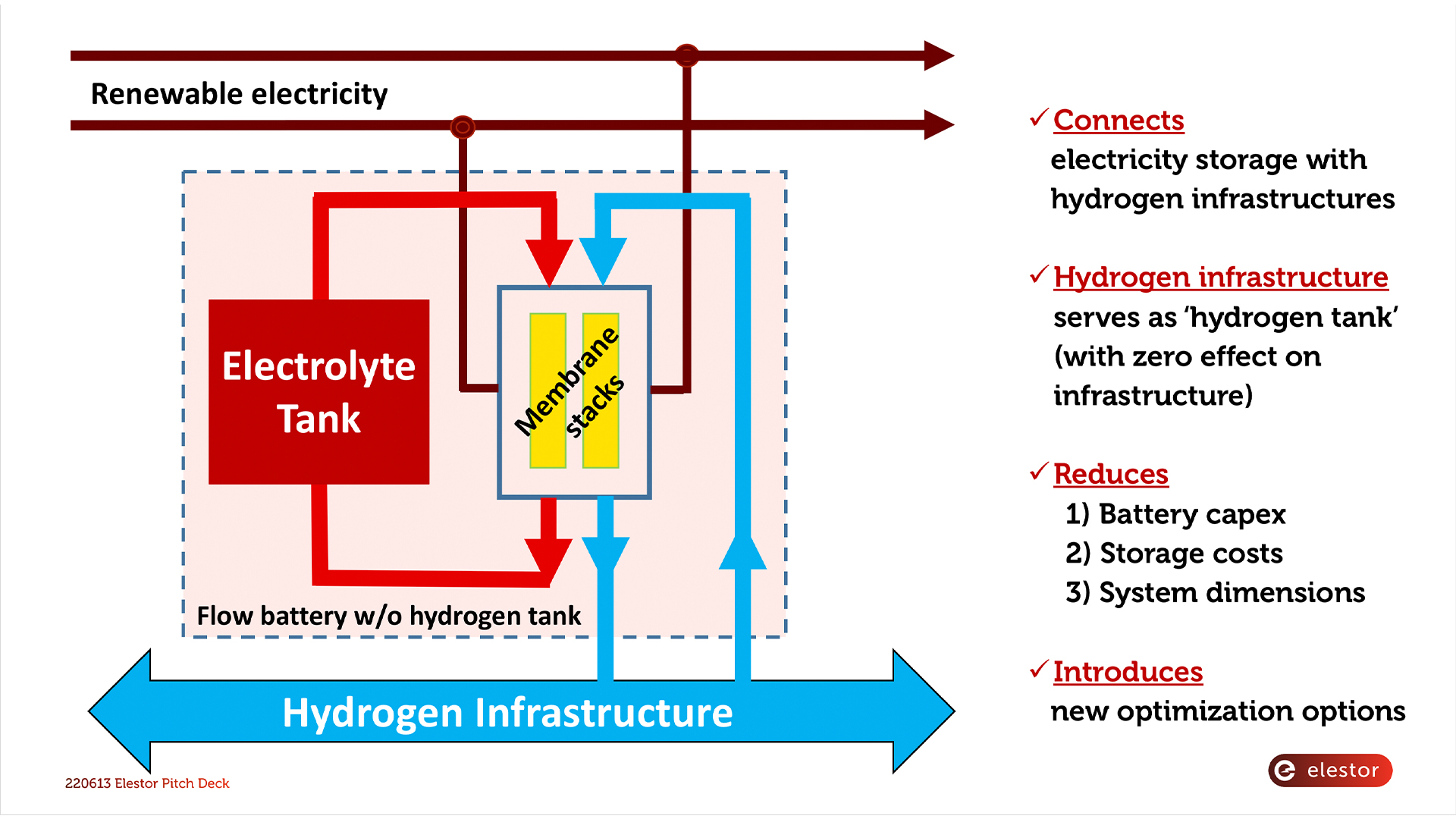 Recently, Elestor was named as one of the top ten most innovative companies in the Netherlands, in a competition entered by 600 companies. The Dutch Innovation Award is an initiative of the Amsterdam Centre for Business Innovation (University of Amsterdam).
The company embarked on an ultra-rapid growth path, fueled by muti-million Euro investments from Equinor Ventures, Vopak, Invest-NL and Somerset Capital Partners, as well as by agreements with clients strategically adopting its innovative storage technology.
AREAS OF EXPERTISE:
Electrochemistry;
Flow batteries, and
Catalysts.